Section Branding
Header Content
Optimism the Common Theme for Coaches at New Destinations
Primary Content
As sure as one high school football season ends and a new one begins, the in-between time is filled with movement. The movement of coaches happens in all states that play the game, but here in Georgia the movement is of such that certain years a scoreboard might be needed. According to Georgia High School Football Daily, there were 100 head coaching changes around the Peach State this off-season.
The drive from West Forsyth to Woodstock is not a long one. Enter Dan Devine, the former West Forsyth defensive coordinator takes over a program that was winless the past two seasons. His approach is simple.
"We're just trying to get better and change the culture at Woodstock," says Devine.
Woodstock's last winning season came in 2017, also its last time making the state playoffs. Devine has seen this before. In 2016 he led North Springs to its first winning season and playoff berth in 18 years. I saw Devine and his new team and a 7-on-7 tournament and the process was underway.
"We talk about getting one percent better every day, and I think we are," says Devine. "We preach family. That's what we are in the process of doing now. That's what the summer is for and that's what 7-on-7s are for. It's a chance to come out and compete and get the kids ready to go for the fall."
When it comes to waking slumbering high school programs, Rodney Hackney has become a specialist. Tri-Cities is known for producing OutKast, Keenan Thompson and winning boys basketball teams, but football … not so much. There have been lean times since the last winning season in 2015, but Hackney has been encouraged by what he has found.
"We've found some kids who want to work hard," says Hackney. "When you walk into some programs there are things already in place. We don't have that right now. We are re-teaching a lot of small things. We had to start from almost a JV base. It's a process, but the kids are working hard, doing everything we ask them to do and keeping a good attitude. That's real important for me."
Coming off a successful second tour of duty at Riverdale, Hackney will have a young team with only four seniors. Yet, being at the school in East Point is special. It's his 20th season as a head coach and feel this may be his final assignment. If that is the case, it would be quite fitting.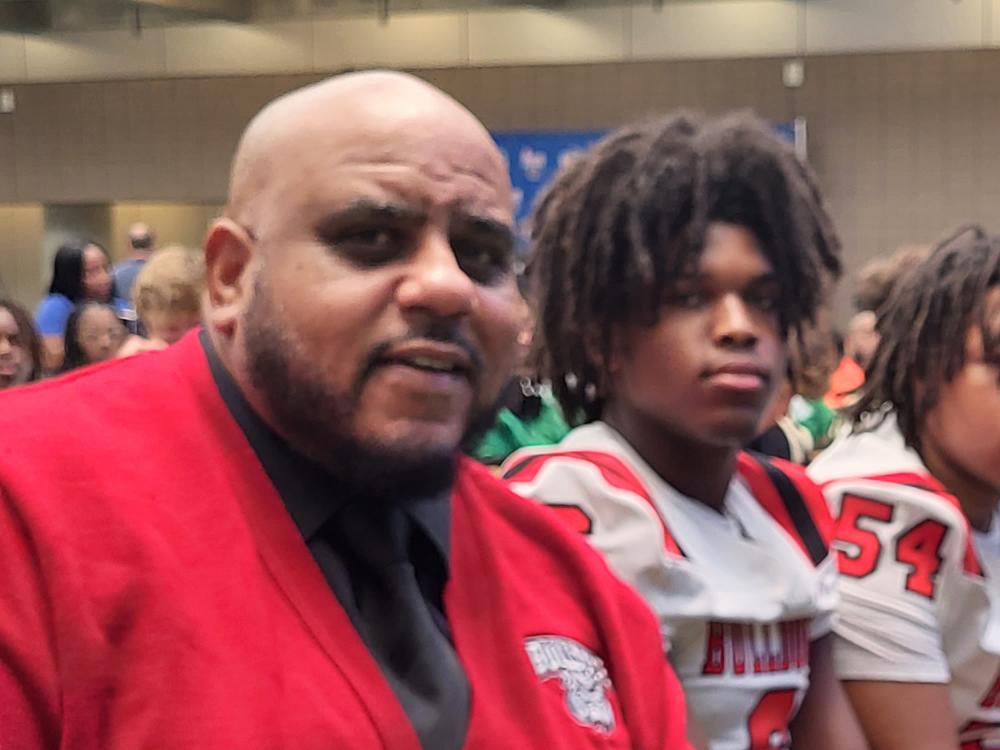 "I actually started at Tri-Cities as a volunteer in 1995 with Greg McCrary," recalls Hackney. "I was a volunteer offensive line coach working with players like Jonas Jennings. I wasn't getting paid, but learned a lot. I circled back at Riverdale. I have doubled circled back to Tri-Cities. So being back here is a real full circle."
Sometimes a head coach departs and the successor is already on the staff. Such was the case at Newton, where Josh Skelton had been an assistant for 11 years. The new head Ram aims to have a team of winners on the field and in the community.
"It's been good so far, just getting the guys to do a strong thing with the culture," says Skelton. "Our community outreach program, taking our guys to financial literacy program, the whole nine. So, I have been excited to show our guys other things outside of football. Our administration has been very supportive and our guys are learning to play the right way, playing to our standard. We want to play fast, we want to play physical and we want to be disciplined."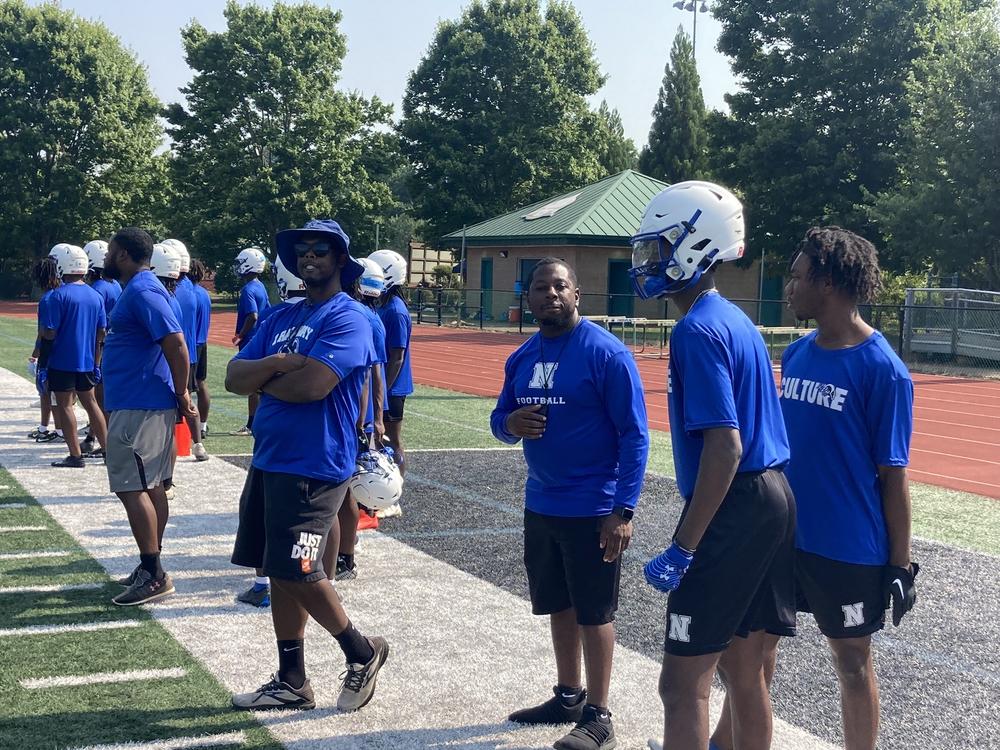 Last year the Rams rallied late in the season to earn a playoff berth in tough Region 4-7A. Skelton feels a returning nucleus from that team will make his transition easier.
"Spring was great and most importantly we came out healthy," says Skelton. "We had a great off-season, our numbers have skyrocketed and we learned a lot. We're young on defense but getting those guys going has been great. Offensively, we are doing some of the things we want to do."
Another smooth transition can be found at Collins Hill. Drew Swick assumes head coaching duties after serving as defensive coordinator for the 2021 state championship team. Last season the Eagles came back down to earth and missed the playoffs. Swick is upbeat about the 2023 season after a productive off-season.
"We've had a great summer," declares Swick. "We had a lot of success in the 7-on-7s. It's been a real good off-season."
We will find out if a great off-season leads to a good start as the Eagles will face Cedar Grove, Sandy Creek, Westlake and Buford in September. Having experience on the roster should be a plus.
"The thing that has helped us speed up the process has been the seniors," says Swick. "The seniors have bought into the standard, the rules that we have and the expectations. They have helped me by getting with the young guys and showing them the right way to lead, not just on the football field, but in the classroom. We are excited for these guys to be successful this year."
I managed to catch up with three coaches taking on programs with great traditions. That also means great expectations. Kareem Reid has landed at McEachern. What a time to become head coach of a program that missed the playoffs for the first time in 13 years. Reid is pleased with what he has found.
"I've inherited a bunch of guys who like to compete and get after it on Friday nights," says Reid. "It has been that way since we started football activities on March 13. I'm really excited to see the growth they have made over the summer."
Reid is a proven winner, leading Westlake to three region titles before going to Griffin where he led the Bears to back-to-back winning seasons. He has spent the past two seasons as a college assistant coach and worked on the staff with Billy Napier at Florida in 2022. He knows that McEachern is a special place.
"I'm coming from the college ranks, so I'm coming out of the pressure cooker," says Reid. "There is no one that will put more pressure on me than I put on myself. I embrace the challenge, I love being part of places with history, tradition and expectations. That is ultimately what you want as a competitor and coach. The players are hungry and that makes it easy. They want to be great, too."
When Bill Stewart decided to leave North Gwinnett and go to work at Georgia Tech, Eric Godfree was eager to step into the opening. The Parkview alum left his alma mater to work in Suwanee and is pleased with what he has discovered.
"It's been really good," says Godfree. "It's a great community, great school, and we have great kids. They won a lot of football games before I got there, so I have to keep that trend going."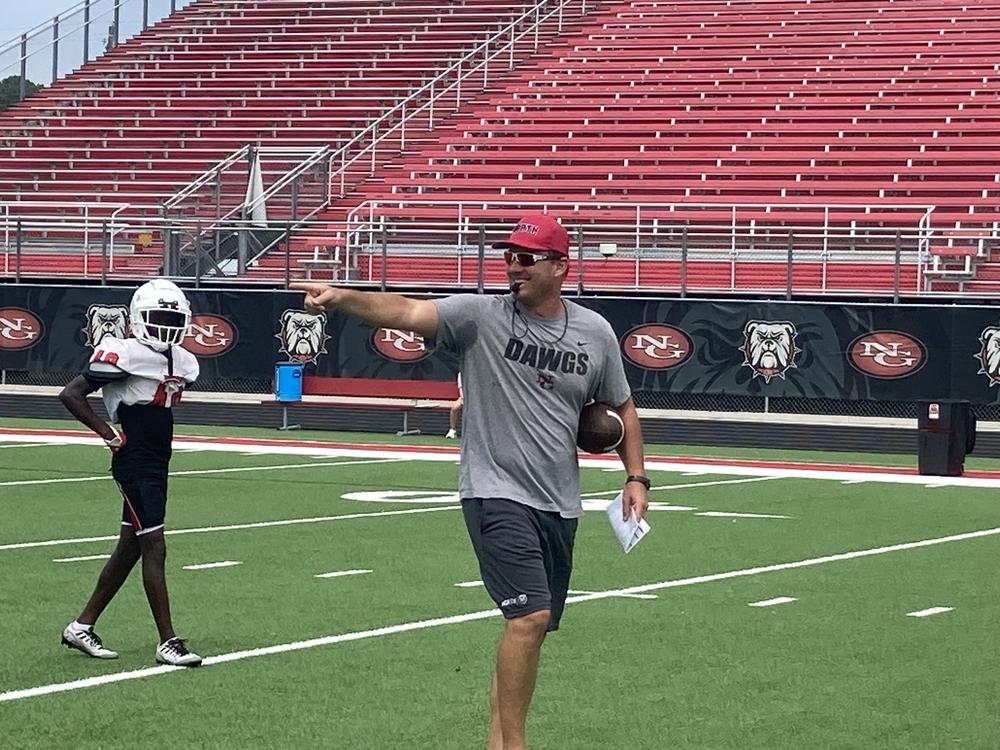 Keeping the trend going sounds good, but you have to remember that Stewart won a state championship in his first season as head coach of the Bulldogs. The community has come to expect winning and when I stopped by practice the team was working hard for the new coach.
"That has gone really well, all the way from day one," says Godfree. "Coach Stewart told me there were great kids here and he was right. There are some great football players and they have helped me in the acclamation period. It's been a great summer, they have been coachable and worked hard to meet that expectation."
Expectations, if there is anyone who knows about them, it's Joe Sturdivant. He, too, is a Parkview grad. He takes over the program at a school where the signs of a winning tradition are everywhere. Strurdivant knows all too well.
"I grew up a little kid going to the games," recalls Sturdivant. "I went through the park system and my Mom taught and coached at Parkview for a long time, so I'm Parkview born and bred."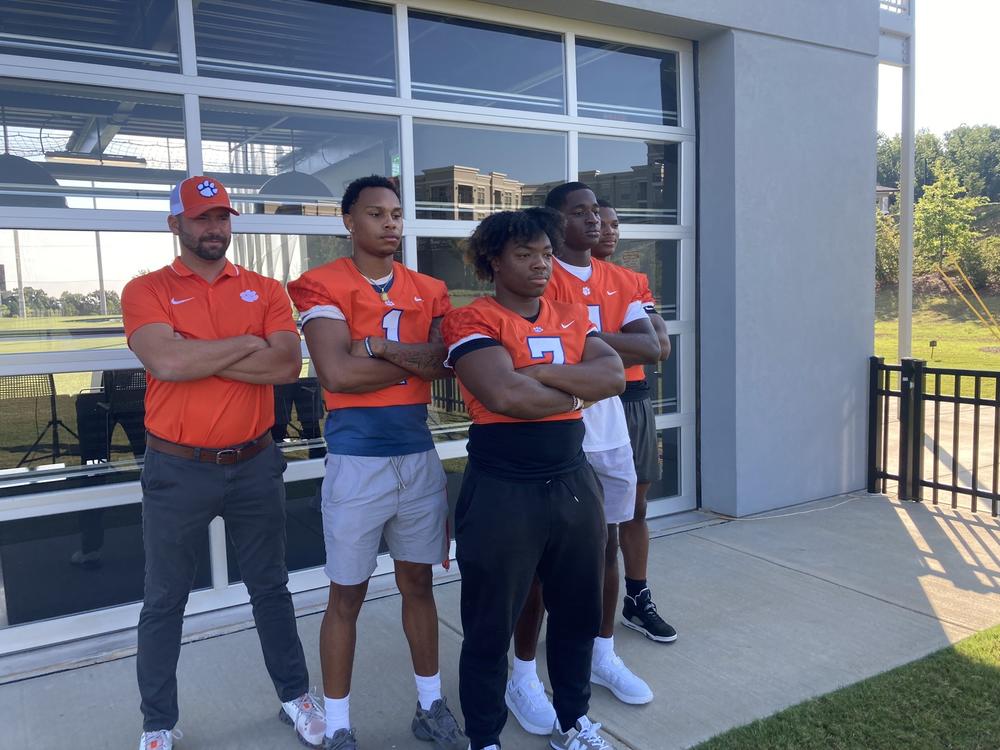 The Big Orange Jungle earned a reputation as a tough place to play in the early 2000s, when Parkview went undefeated for three straight years, dominating Georgia's highest classification. Sturdivant played on those teams that were coached by the legendary Cecil Flowe. With the theme of "Restore The Roar,"  Sturdivant has further embraced the legacy by bringing Flowe back as an assistant coach. 
"We are still Parkview and we're going to bring back tradition," says Sturdivant. "We are going to ground-and-pound you like when we went 45-0, but we do have some kids who can stretch the field. On defense, let's bring back the old days when we were giving up 2.8 points per game. That has got to be the mindset. It's been 20 years since Parkview won a championship, but the expectations haven't changed."
Secondary Content
Bottom Content