Section Branding
Header Content
2023 Player Spotlight: Kell WR Kyle Vaka
Primary Content
The Kell High School football team has welcomed a new wide receiver in rising senior Kyle Vaka. The 6-foot-tall, 180-pound D1 prospect transferred from Johns Creek in March. Vaka was a "Make That Kid an Offer" nominee on GPB's Recruiting 2022 show and since then the offers have been rolling in.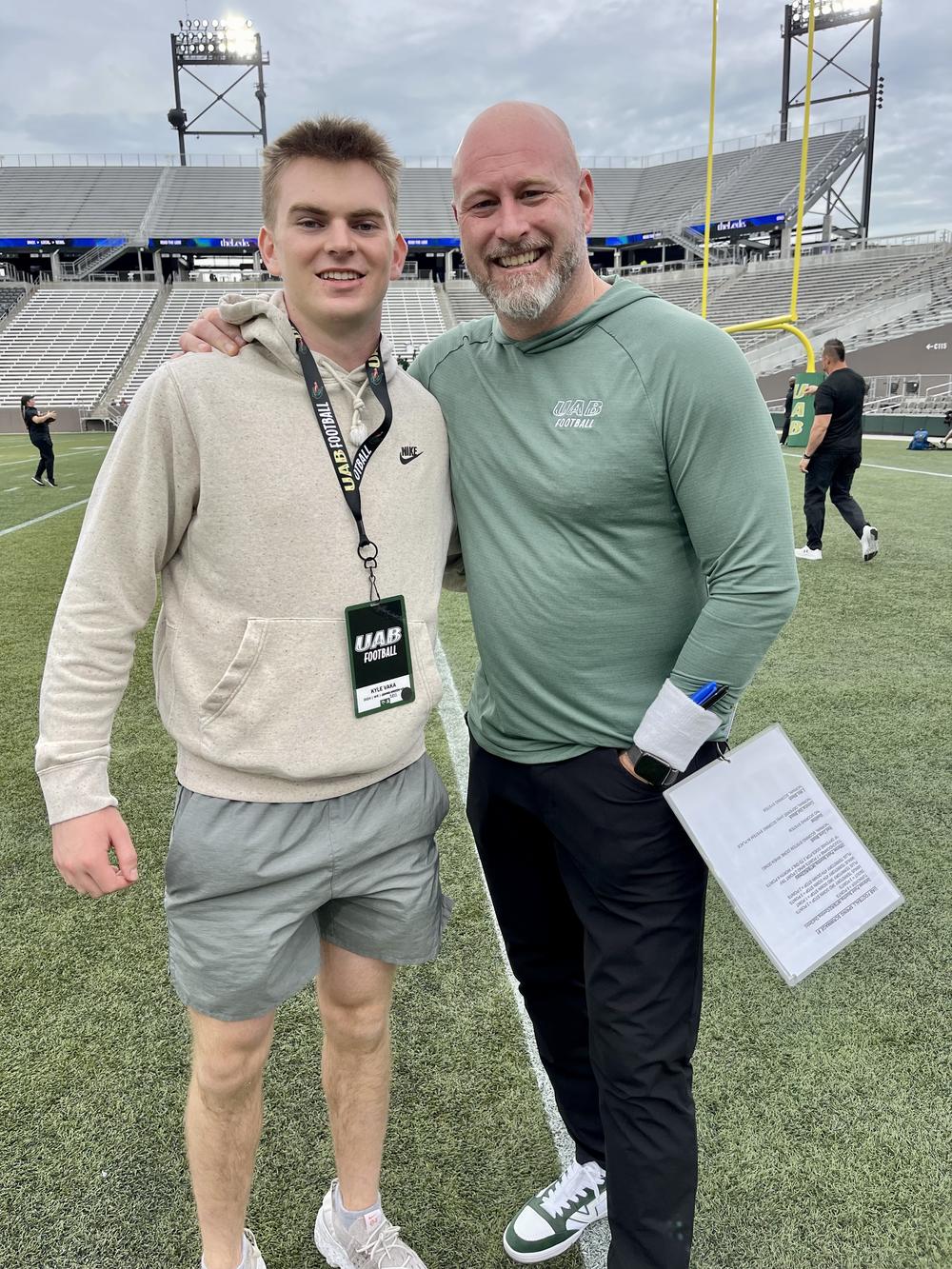 Vaka received his first official offer this past January from UAB, followed by offers from Pennsylvania, Louisville, and Western Kentucky. Kyle and his dad, Rob, have already been on the recruiting trail, making their rounds to college campuses across the country. They went to Clemson and Vanderbilt last fall, and more recently spent Kyle's spring break touring more schools. They are likely far from done and Kyle will have a big decision to make soon.
Some of Vaka's football accolades include: 2021 and 2022 GA Elite Classic All Star game participant, 2021 Georgia Athletic Coaches Association (GACA) All Star Classic participant, 2022 All-State and All-Region Recruit Georgia Wide Receiver and he was the only junior on the 2022 Gladiator Football Leadership Council.
Off the field, Vaka is a 4.0 student and a participant in the Fellowship of Christian Athletes (FCA).
Learn more about which schools Vaka is visiting, what he's looking for in a program and how he's settling with the Longhorns football program in his interview with GPB's Hannah Goodin:
Don't miss more interviews just like this on GPB Sports! You can watch them at gpb.org/sports, the GPB Sports YouTube channel or the GPB Sports App. Follow us on social media @gpbsports for all the latest news and updates surrounding high school football in Georgia.
Follow Kyle Vaka on Twitter: @KyleVaka
Follow Rob Vaka on Twitter: @RobVaka
Secondary Content
Bottom Content