Section Branding
Header Content
Hughes Corporation Rocks the Boat with Another Magical Season
Primary Content
To tell the story of this season's version of the Langston Hughes Panthers, one would think you need to reflect back to the end of the 2021 season. The Panthers, who dropped their season opener to Newton 7-6 had run the table and went toe-to toe with Buford in the Class 6A championship game. A missed field goal attempt with time running out allowed the Wolves to capture the title by score of 21-20.
You could understand it if the painful outcome would have a lingering effect on the players and the coaches, but head coach Daniel "Boone" Williams says he and the team actually don't talk about it very much. Instead, reminding them what it took to get there.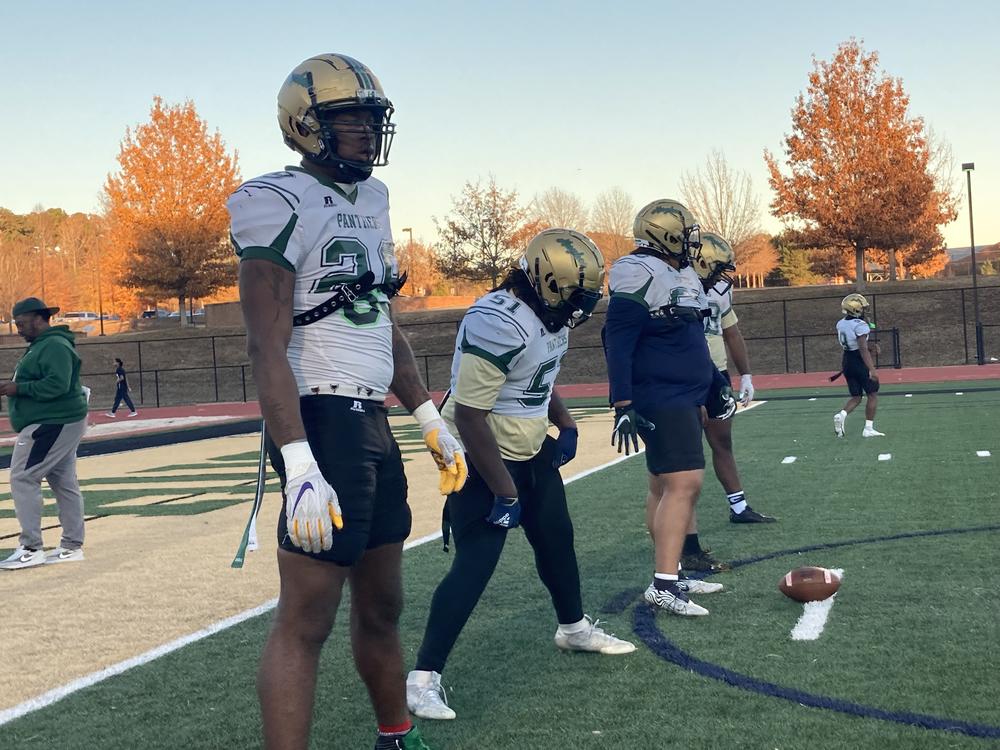 "I don't see it as painful," recalls Williams. "I see it as learning, a teachable moment. We understand what not to do, how to prepare better and execute better. It was the best loss of any in the championship games last year. Langston Hughes got more notoriety by pushing Buford to the limit, and almost slaying Goliath. I think everybody took notice, asking 'Who is this team?' "
Fast Forward to the 2022 season and this week Hughes has reached the semifinal round of the GHSA state playoffs. Williams' squad is a perfect 13-0 and everybody seems to know about the team from South Fulton. With a roster stocked with college-bound talent, the Panthers are at the top the GPB Sports Top Ten in Class 6A and can be found in national rankings as well.
"This is a magical season," says Williams. "The things we've done offensively and defensively. People ask how did I get them to respond, because we were beating people well, blowing them out. With all of the loaded talent, how do you humble them? We have a great relationship because as a team and me as head coach, we grew up together. They were ninth graders when I got the job. We were 2-8 together."
That 2-8 season seems a distant memory when you consider that Williams' teams have followed that 2019 season by playing 13 games in the next three seasons . There are many reasons for the transformation at Hughes, but the coach will tell you that the main reason is pretty basic.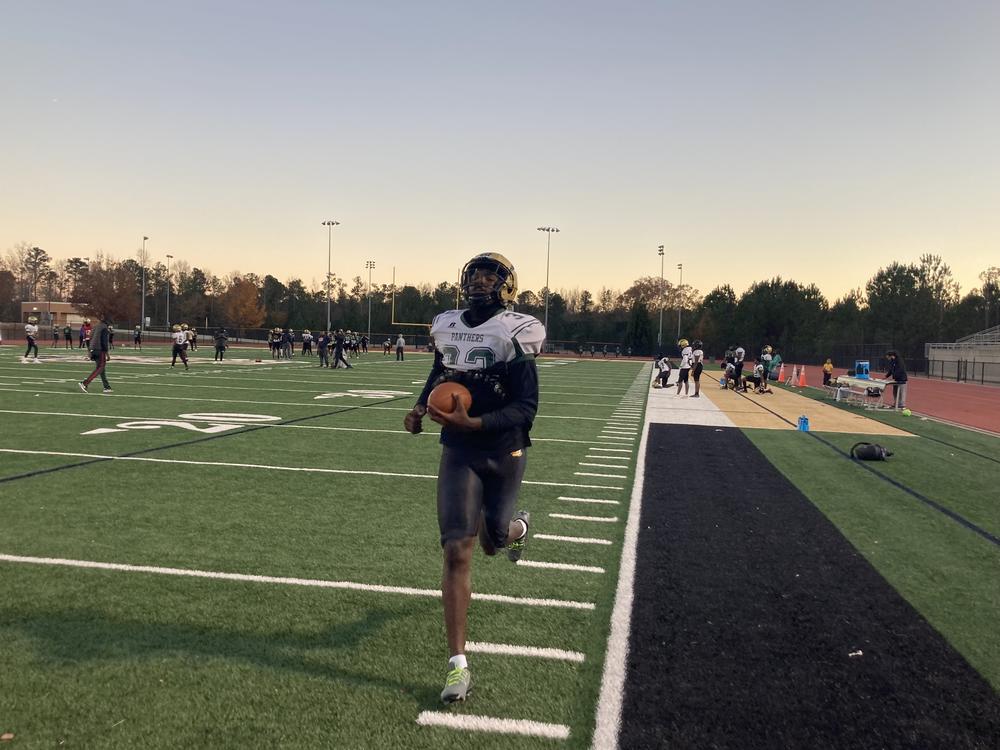 "These kids are winners," beams Williams. "They were big on changing the narrative and creating their own brand. That's when I came up with the 1-and-0 mentality. Coming off our 2-8 season lets go 1-0 each week regardless who we play. We don't care about the game behind us. Let's win this game. That was the thing that they bought into and being fully invested into Langston Hughes. No outside noise. Just the people in the room."
Last week the people in the room faced another southside squad in Woodward Academy. Like the Panthers, the War Eagles had reeled of win after win in dominant fashion and were coming off an impressive victory over Lee County. It had the look of the toughest test of the season for Williams' team.
"We knew that they would be well-coached," says Williams. "I knew they would try and take away some of the things that we like to do. I also knew that they would be everywhere we tried to go. I preached that all week. We went onto halftime tied at 21-21 and I told them to cut out the penalties and go out and play Langston Hughes football. We wanted to get to running the football and that's what we did going into the second half. We were just able to play our kind of ball."
The Panthers scored 35 second-half points on the way to a 56-28 victory. Junior quarterback Prentiss "Air" Noland threw for 302 yards and three touchdowns, while senior running back Jakail Middlebrooks rushed for 201 yards and two touchdowns. There was stellar play by the offensive line that is anchored by 6-foot-7, 300-pound UGA commit Bo Hughley.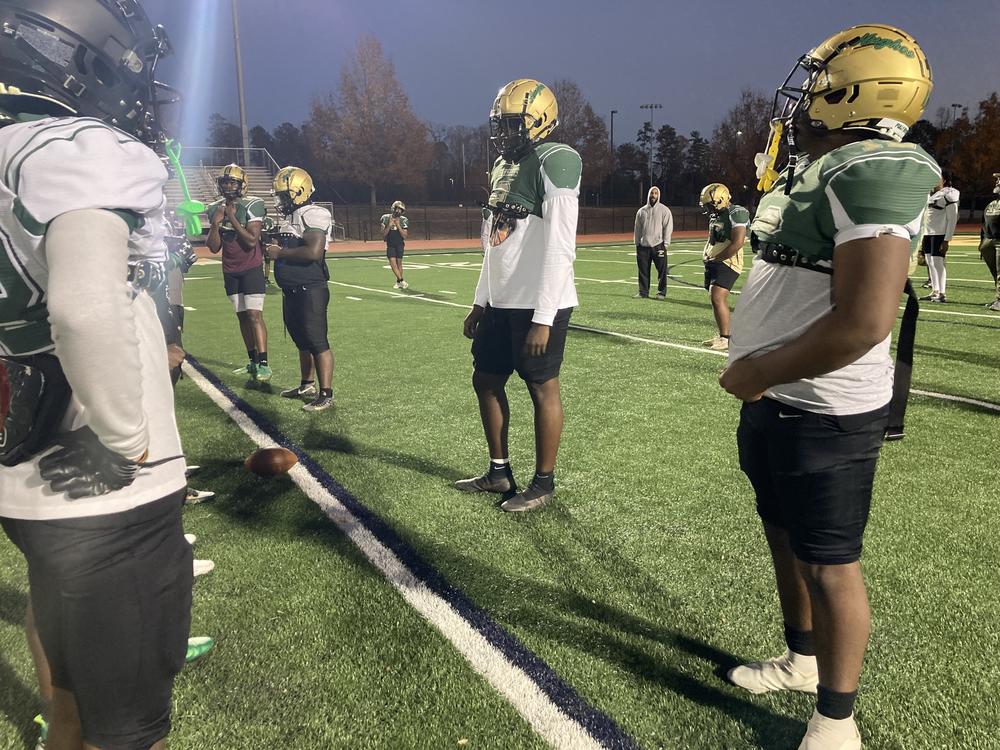 Williams insists that there is more to his team that his offense.
"I'm very proud of our defense," says Williams. "Our defensive front of Josh Horton, Ameir Glenn and Ahmad Howard really controlled the tempo of the game. Justin Bond played extremely well with 17 tackles, three sacks, and four tackles for loss in the win over Woodward."
Noland is clearly the engine that pulls the Panthers high-octane offensive attack. This season Noland has thrown for 3,590 yards and 49 touchdowns. Williams sees his quarterback as an excellent example of leadership for the team.
"He is just different," says Williams. "He sees it and he makes us go. He is the first one to text on Saturday morning to want to see film on the next opponent. He does everything the right way. He is phenomenal when it comes to being a leader. He does an outstanding job of getting his team to rally behind him."
Noland has a variety of talented and capable targets to work with. Among them senior tight end Jelani Thurman, who is committed to Ohio State. The son of former Georgia great Odell Thurman has followed up an outstanding junior season with 34 catches and 12 touchdowns this season. Williams will tell you that Thurman does so many things well for this team.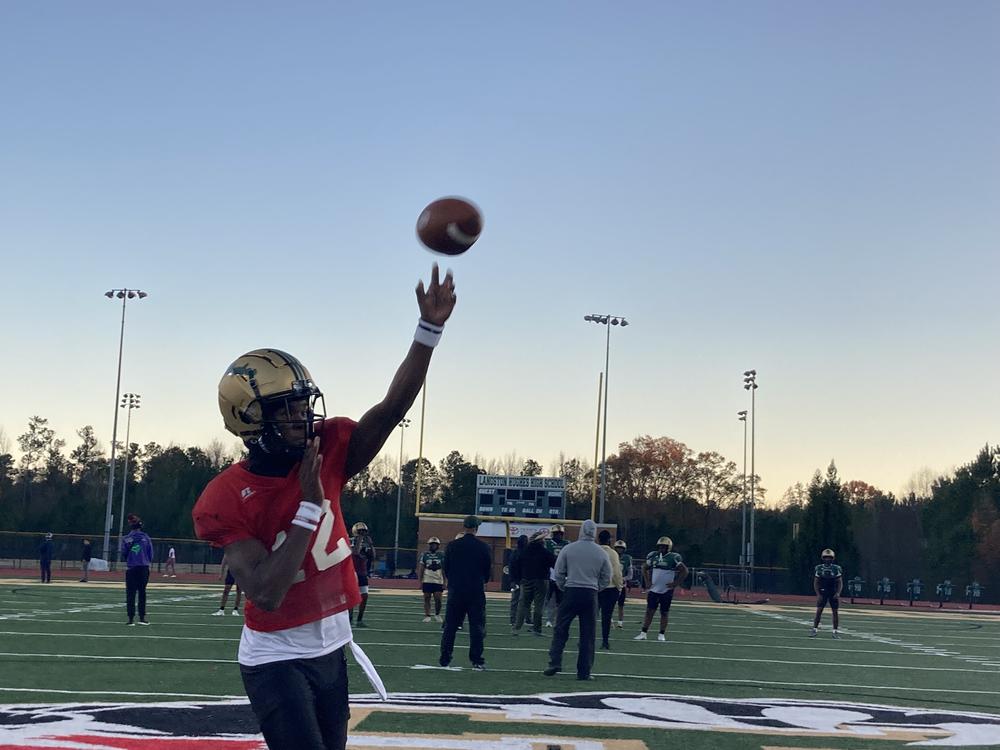 "I told a recruiter that he is like a unicorn," says Williams. "You are just not going to find that at the high school level. He is big, fast, a great route runner, and great hands. He is able to do so much and that kid does not have a bad day. He does so much for us as an offense because he creates mismatches and he is just as good at D-End."
All of the offensive firepower has the Panthers season point total at 715. According to the Georgia High School Football Historians, that's just 43 points shy of the state record of 758 set by Rome in 2017. How ironic that next up for the Panthers is a semifinal showdown with Rome. The Wolves defense will be fighting to preserve their record.
"I think it's going to be a physical battle," says Williams."I think this team has some great players and they do things very well. Their D-line creates a lot of havoc. We have to create ways to run the football to open up our passing game. We understand and we will be ready to play well."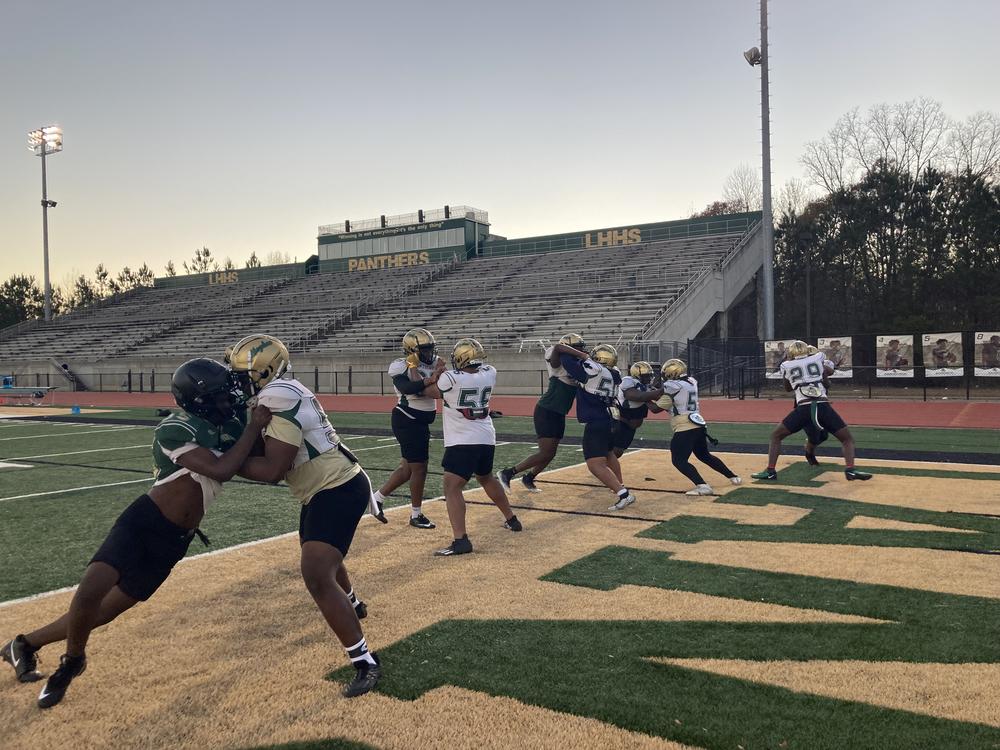 Getting to play in the 14th game of the season is indeed very special. Everybody aims for it, but only four teams in each class get there. Last season Hughes lost two games by a total of two points. Nobody appreciates this moment more than Boone Williams. A Creekside graduate, he is a proud product of the community that he serves and fully realizes how precious this opportunity is.
"I don't take it for granted and don't take it lightly," says Willliams. "When I think about where we are as a program, I have to punch myself, quite often. To come from 2-8 to playing in Game 14 two years in a row, it's surreal. Creekside has won a state championship, but I still don't think they got the recognition they deserved. I went to Creekside and while I was there we only lost five games total. It's nothing new on this side of town. We've always had great players and great coaches. Now folks are taking a closer look at what's really going on in South Fulton."
This week Football Fridays in Georgia will feature a doubleheader of semifinal games that have been relocated to Atlanta's Lakewood Stadium. Milton vs Mill Creek with start at 5 p.m. followed by Rome vs.  Hughes at 8:30 p.m. on the Great GPB!
Secondary Content
Bottom Content