Section Branding
Header Content
Appling County, Benedictine Take Different Paths to Semifinals
Primary Content
It's the life of a semifinalist...
You're down to one of four teams left in your classification and you have the chance to do something that is either rare or anticipated ... and this week, we catch up with one of each and learn about their runs in the 2022 season.
Head coach Jordan Mullis and the Appling County Pirates are doing something they've never done in more than the 70 years the school has existed. They're getting to host a semifinal. The program hadn't even made the playoffs until 1985 and their previous semis were in 1999, 2011, and last year.
"In '99, Appling played Cartersville in the Georgia Dome and lost to a running back you may have heard of in Reggie Brown (30-7)," Mullis says as he breaks it all down for me. "In 2011, Byron Buxton was on the team and we lost to Calhoun (51-14). And last year, we played Cedar Grove (27-6). All of them were on the road."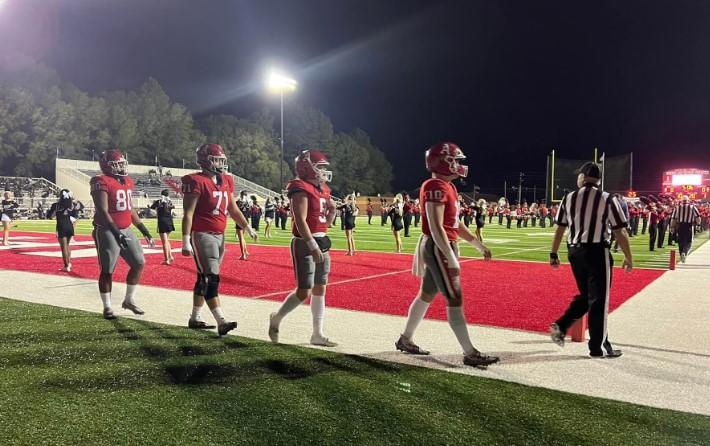 Last week, Appling won their 10th game in a row in a 44-21 win over Callaway.
"Callaway's coaches do a really good job and they have extremely good players," Mullis admits. "But we weathered things early and responded to the game when we needed to make a play. I think we were just really physical and were able to run the ball at will in the fourth quarter. We got to eat time off the clock when we needed to do that as well."
Losing the universal coin flip as an equal seed meant a road trip from Baxley to LaGrange -- 205 miles at its shortest distance.
"We were able to leave on Thursday," Mullis says. He, his staff, and the administration have a plan in place for these kinds of excursions where everything -- and I mean everything -- is planned and plotted out to the minute. "We have times set aside to watch film with projectors. The team is in bed at a certain time. They have a time set for waking up the next day. They know when they're going back into meetings on a gameday. And we even do band and kettle bell workouts early in the afternoon."
I asked when everyone at Appling came up with this plan after consulting with folks who do these kinds of things outside of sports.
"It was for the Cherokee Bluff playoff game last season. It was our first road playoff game. We had the plan and we, kind of, do what schools you see in Region 1-7A do. Our staff re-worked the old Colquitt County plan from when they won 30 in a row and based it off them. If we can afford to do it, then we'll do it in the playoffs."
Short of the 7-0 shutout by Wayne County in non-region play, the Pirates have scored in the mid-30's with their offense this season. The biggest element in all of that success is having a consistent offensive line for the first time in two years.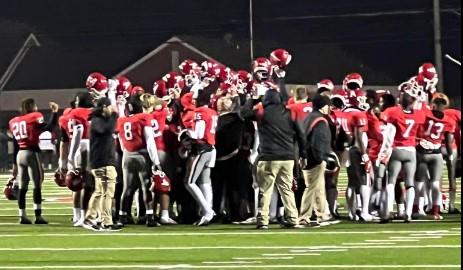 "When we played Pierce, it was the first time we had all five starters around," Mullis says. "We had 11  different linemen active leading into that game. And, since then, that same group has started eight games in a row now. Last year, we had to shuffle for Game 9 and then again for Game 11. For the Cedar Grove game, we actually had sophomores playing. It's good to see them gel now and have consistency."
If Appling has their way against Thomson, they're going to want to be physical and lean on them for the full 48 minutes. At the same time this week, Coach Mullis wants to stay in control of what they can control and how hard they can play as a unit.
He and his staff have hit the film hard since getting home at 5 a.m. Saturday and made sure Thomson had their film in the exchange between the two teams -- even as Coach Mullis fell asleep at his desk while trying to get copies to the opposition and the officials. They got 5-6 hours of sleep as they try to look at a team they played in the quarterfinals last year.
"Thomson plays hard and are extremely fast," Mullis says. "All their players have rocket booster engines attached to them and they all have 'Super Speed' written down the side of their pants. They're the fastest team we will have played -- and I'm not just talking about Jontavis Curry. They have size and they're coached really well."
Oh... and the packed house we're all anticipating?     
The on-campus stadium, Mullis says, seats 3,500 and could hold 4,300 or so for Friday night. He definitely thinks you could have standing room of 500 folks on the Hwy. 15 side.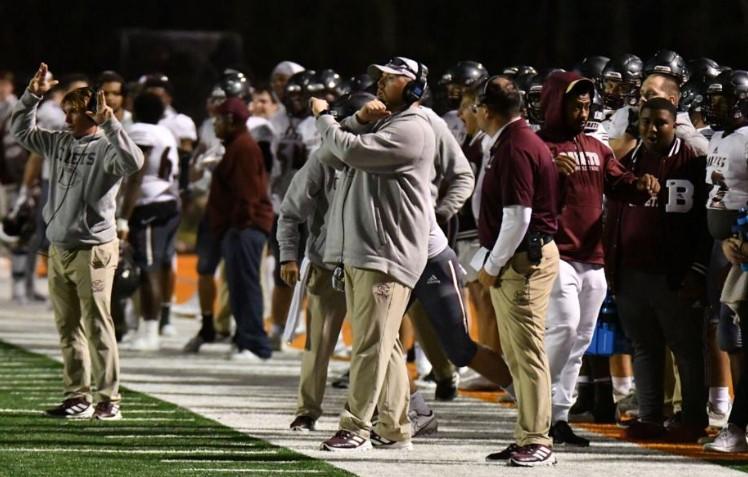 Benedictine, on the other hand, has done this drill before ... a lot.
Danny Britt is in his 12th season as head coach and the Cadets have made the postseason every single time. Short of talking about his first two seasons, the end hasn't come until the quarterfinals or later -- except one year -- and three state titles are a part of the overall success.
I asked Coach Britt how hard it is to maintain this high a level of competitiveness -- knowing the expectations.
"It is a challenge," he tells me. "It's something we're constantly focused on and the coaches are the drivers of that. If we get comfortable, the kids will respond to that. In the spring heading into the summer, we're very aggressive in our coaching and the team grows up very fast."
Britt does take time to reflect on the program's success in the off-season and the rest of the coaches do the same. They are able to sit back a bit and, when you ask, they're all very proud of what they have accomplished in Savannah.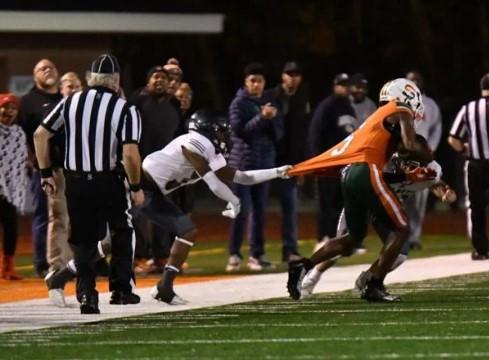 Because of the pedigree Benedictine has established, getting non-region games is a bear. This season, the schedule was Jenkins, the rematch with Christopher Columbus out of Miami in Miami, Westminster, at Ware County, and at Jacksonville-Bolles.
They went 3-2.
Since then, they've run off eight straight wins that included a 34-14 win over Stockbridge last week. The game was tied at 14 early on, but the Cadets ground out another win.
"It was a true team win," Britt tells me. "We were without some stars and it took the entire team to win -- and we're talking some second- and third-string players contributing. It's rewarding to see those players contribute to a win. We've tried to build a program here and when you have a guy not playing who, then, helps out on special teams, offense or defense it's nice when they have their chance to shine. We've watched their progress here since May and you see that happen."
Getting ready for Troup, the Cadets staff has been focusing on what's going on in front of them and not thinking too far ahead of the task. One counter-example was when they played Marist and prepped a little ahead of time on the War Eagles option game, but most of the time when you're in the week of a game, that's when you look at that particular game plan... not sooner.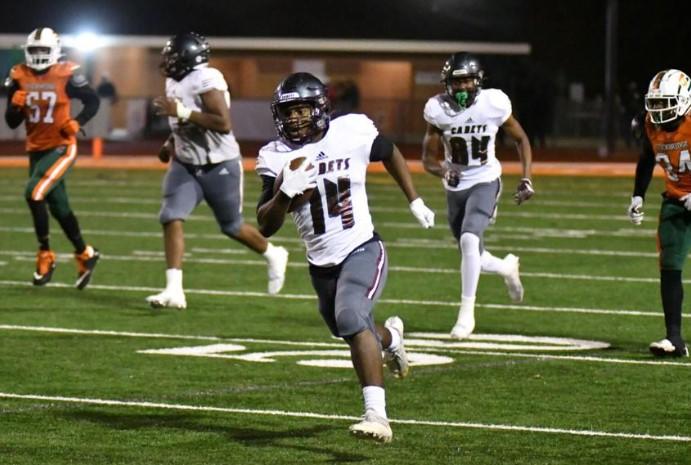 "We're trying to focus on ourselves but you do focus on scheming against what your opponent does."
I asked about the Cheat Code that is Troup QB Taeo Todd and Coach Britt admits you do have to focus in on him as a part of your overall approach.
"But they're sound everywhere," he warns. "They have big offensive linemen and good football players across the board."
And we're all looking forward to seeing what happens with only 32 teams left on the board ... new teams to this time of year or ones you know a lot.
Play it safe, everyone... I'll see you soon...         
Secondary Content
Bottom Content