Section Branding
Header Content
Dooly County, Metter Learn Life is Better in the Quarterfinals
Primary Content
Welcome to Round Three!
I was disturbing Dooly County head coach Cecil Lester from an important film session when we quit playing phone tag.
He was watching "Avatar" with his 5-year-old... they were getting ready for the sequel due out next month.
On June 8, the Dooly native was named head coach of the program -- getting the promotion from offensive coordinator. And, after two one-point wins in the playoffs, the Bobcats are in the quarterfinals taking on Lincoln County (low left, in your Class A-D2 bracket).
"It feels amazing," he tells me. "I have always dreamed about it and it feels good. It gives you a sense that we're doing things right. We had a meeting in the early summer, and I knew, after the meeting, that we could be a team that could go deep into the playoffs. We established some norms and got some captains appointed. We all decided that we didn't want the season to go down the drain."
Let me tell you a few things about the program...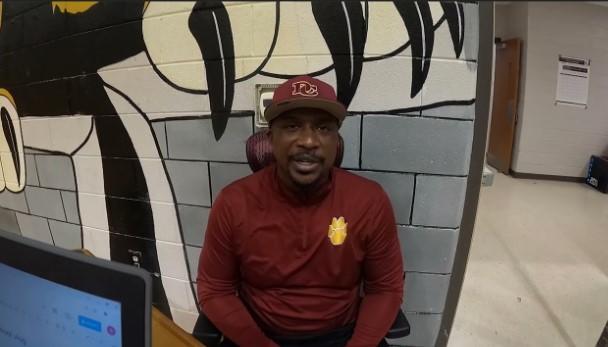 They really didn't have a weight room at the time and the fieldhouse was outdated -- especially after everyone was dealing with the aftereffects of COVID-19. Lester still had to assemble as full a staff as could be brought in for the season. They were going to do, collectively, whatever it took to do their best this year. They got as many of the weights that hadn't rusted and brought them along.
"We worked out in the back of the gym," he continues. "We had some dumbbells and did some plyometrics as a part of our workout plan. We would be meeting anywhere in the high school that we could to get things done -- classrooms, the gym, wherever. We just couldn't sit around, you know...? We knew we had some folks in this great group of seniors that just believed. No one was allowed to separate from the group or feel bad about what was going on."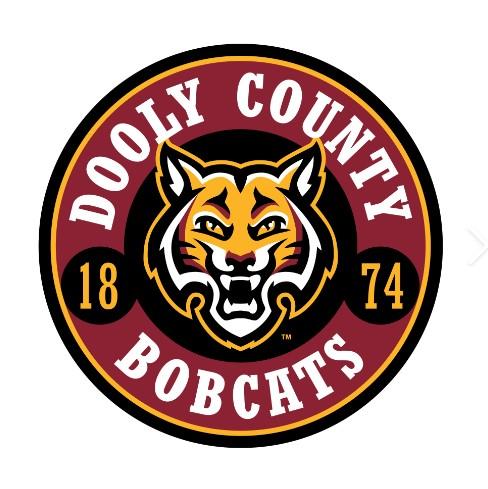 After losing to Crisp County and Irwin County to start the season, the Bobcats offense hit full stride with non-region wins against Macon County and Turner County. The region started with wins over Wheeler County and Treutlen County then the Bobcats had to rebound after a three-game losing streak to beat Hawkinsville for Game 10. They came into the playoffs as a 3-seed and have knocked off Jenkins and Charlton County on the road.
I asked Coach Lester what it has been like to be on a run -- winning three in a row -- leading to the trip to Lincolnton.
"Humbly, and respectfully, I wouldn't call this a 'run.' We have earned our way here. You just need to be one point better than the other team each week out. To be able to come out on top is a tribute to the way we prepare. The first 10 games are the marathon. This is a sprint in the playoffs. You do what you do to get to the end. You play to the last horn and we just don't give up."
Coach Lester has continued to learn in his first year as a head coach. He wants to do what's best for his kids. He's learned to be flexible and empathetic along the way. He's also been transparent as a coach -- and he's OK with that, too.
"I've learned it's okay to lose," he admits. "You lose a game. You lose your car keys. You lose your favorite toy. You could lose something every day. It's OK as long as I keep my integrity intact. Patience is something I didn't know I had and we've been through a lot this year."      
The community in Vienna wants to preserve what is being built and build it into something better as they go. The next test will be one where Dooly will face a "really good QB and a really good defense."
"I've been watching film until 3 or 4 in the morning and my wife will tell me that I need to go to bed. Lincoln County always seems to be in our path. We'll do our best to figure them out -- especially if we get to play with an extra three guys on offense and defense."
In Metter, head coach Rodney Garvin is a bit surprised...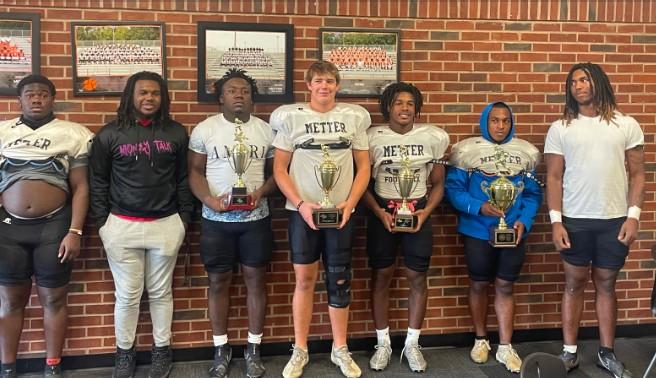 They graduated a lot of talent from last year's team. Half of the senior class had been getting reps and four started all four years for the Tigers. He has a small Junior class and Sophomores that are starting as well.
"We're young," he admits. "Everyone expected us to be good because we have been in the past (two semis appearances in a row). But we scheduled a tough non-region schedule to toughen us up and I think we overachieved with these tough games. We hung in there early and we figured some things out."
They hung with Swainsboro for 3 1/2 quarters and the team knew after the scrimmage in Statesboro and the season opener that they could hold it together.
Here's the non-region schedule: at Swainsboro, at ECI, Pierce County, Jeff Davis, Dublin, and at Irwin County...
Coach Garvin had to wait on a phone call from Jeff Davis around Christmas break to see if his schedule would be complete one way or the other.
"Pierce paid dividends for us," Garvin says. "And we needed to play at Irwin County."
They finished 3-3... and that was before region play... a four-game sprint...
"We told the team: there are two trophies in a year -- region and state. We found the answers we were looking for." Garvin told his team about the 1992 Thomas County Central team. They started 1-5 and won a state title that year. You learn about yourself in those moments.
"You can schedule easy or you can schedule hard," he tells me. "The truth will come out eventually. You can schedule teams like Brooks or Irwin or not and then, maybe, get hammered when you play them in the playoffs. We decided to pick it up a notch. You get better as a program that way. When I was at Vidalia, there were two games we had that made us better. Playing Toombs County was a rivalry game. And we also scheduled Benedictine. Those made us a better football program when you play tough teams."
Metter has battled their share of adversity this season as well, but they have learned life lessons along the way this year to go along with the season they're having. But next up after the win over Dublin is Prince Avenue Christian.
"Beating a team twice in a season is hard," Garvin says. "Dublin is as well-coached a team as you'll play. I mean, Roger Holmes has written books and done clinics on the Wing-T. The win gives us confidence this week. We moved on on Monday and not one word was said about last week. We've seen PAC on film and on YouTube. We have a ton of respect for them."
So, let's see what happens now that we're down to the quarterfinals...
Play it safe, everyone... I'll see you soon..
Secondary Content
Bottom Content