Section Branding
Header Content
Change of Philosophy Pays Off for Cass
Primary Content
Week One of the GHSA state football playoffs saw many of the teams playing a waiting game. Due to a shortage of officials, Classes 7A, 5A, and 3A were scheduled to play on Saturday instead of the usual Friday. For Cass High School Coach Steve Gates, his teams's wait was longer than most.
"What extended it even further was that we were coming off a bye week," says Gates."Not only did we have a Week 11 bye, we had an extra day. Our staff decided that instead of giving them days off here and there, we decided to go every day but shorten practices, get the reps in and get what we needed to work on."
The Colonels drew a tough first round opponent in Jefferson and tried to keep a Saturday gameday as normal as possible.
"We brought the kids in to eat breakfast with their position coaches Saturday morning," says Gates. "Some went to Cracker Barrel, some went to Waffle House , some when to Wes Man , which is a local diner here in Cartersville. I just didn't want them to sleep in until 11-12 o' clock. I wanted them to get up like a normal day. We met up around midday and took some charter buses to Jefferson. Jefferson's stadium is spectacular. It's a typical Georgia high school football elite facility and stadium. It was a great environment."
The stage was set for the Dragons to claim their first-round playoff victim. After all, they were the top seed from their region and had lost only 2 games by a total of three points. Gates and his coaching staff had observed something during preparation for Jefferson and had a hunch that their team would be just fine. 
"Our game plan was 100 percent, nothing more or less," recalls Gates. "Last week we knew that if we got into certain formations exactly where Jefferson would line up . And that's just what happened. We had our game plan and the kids executed to the T. If you go look at Hudl, that was just how we drew them up."
Cass is a pretty young team on both sides of the ball, with wide receivers who are bound for the next level and a quarterback who's star is on the rise. But at playoff time success usually starts up front and this night would be no exception.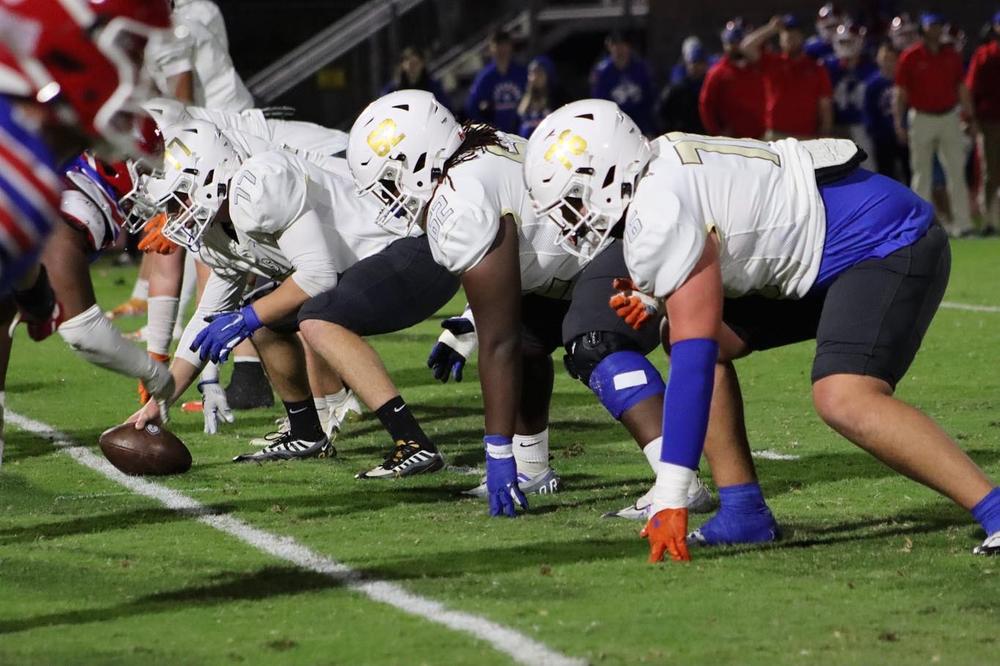 "The offensive line was great," recalls Gates. "Our quarterback, Brodie McWhorter, had all the time in the world. He threw it over 30 times and I don't think we gave up a sack. Our offensive line did a tremendous job of pass blocking for Brodie and that allowed him to get it to Deven Henderson, Sacovie White and Jashaun Brown-Wheatley."
Cass, a No. 4 seed beat Jefferson 27-17 in a first-round shocker. It was the school's first football playoff victory since 1983. Gates was thrilled by his team's performance, but never forgot who they were playing and where they were playing. There was no time to relax.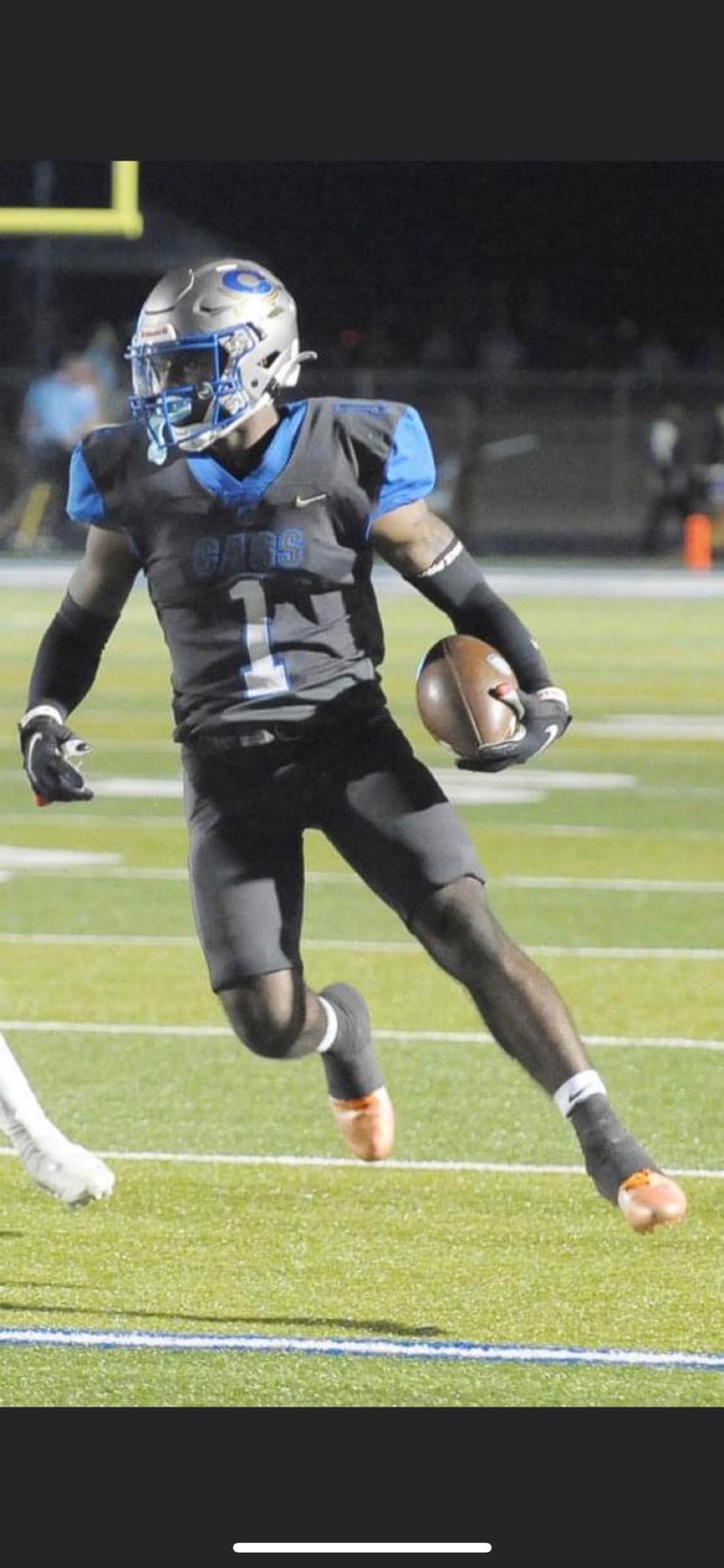 "When there was 1:57 left in the fourth quarter," says Gates. "That's when I knew we had it wrapped up. Before then, even though we were up by two or three scores, Jefferson is still Jefferson. They have one of the best players in the country in Sammy Brown and he can score anytime he touches the football. I wasn't comfortable. A coach (Travis) Noland team will never give up and they didn't ."
Just imagine the bus ride home. Cass entered the game with a record of 4-6 and stared down one of the state's powerhouses. After talking with Gates, I felt like it was all by design.
"I cut my teeth with Shane Queen at North Cobb," says Gates. "He taught me to schedule as many hard teams as you can in non-region play, because it would help you come playoff time. That's what we did. We scheduled some very difficult teams and we took some loses, but our kids believed that they would play with a team like Jefferson after playing teams like Rockmart. They had the will and fortitude to play with some of the better teams in the state and I was pleased to see their mindset going into Jefferson."
Cass raised more than a few eyebrows long before the season started when they were invited to play in the Corky Kell Kickoff Classic. Steve Gates is a product of Cobb County, graduating from McEachern and coaching at North Cobb and Kell. He is accustomed to starting the season in the high-profile showcase.
"Being at Kell High School for several years, we were in the Corky Kell every year," says Gates. "It's a great honor, there are literally hundreds of teams that would love to play. Our players, school and parents embraced it. We lost by a point to Kennesaw Mountain. That's on us, we gave up a safety, missed two extra points and we lost by one point. You can do the math and figure out that we should have won that football game."
The season got off to a bumpy 1-3 start and a decision was made to replace junior Devin Henderson, the team's most talented player, with freshman Brodie McWhorter, at quarterback. It was tough call, but Gates is totally pleased with the results.
"Devin can play anywhere on the field," says Gates." I've had Devin Henderson start for me for 23 straight games at quarterback. He's smart and an extremely intelligent football player. He and I had several talks about Brodie. People thought that we would have a quarterback controversy and it was just the opposite. It was more about waiting until Brodie was ready. It allowed us to move Devin wherever we wanted to. He is a selfless player, doesn't care if he is at wide receiver, or running back. That allowed us to turn it over to Brodie and he has gotten better with every single rep and every practice, and the sky is the limit."
McWhorter was an impressive 20-for-29 for 270 yards and three touchdowns in the win over Jefferson. Henderson has enjoyed a banner year with 59 receptions for 698 yards and 10 touchdowns. Then there is junior wide receiver/defensive back Sacovie White who had five catches for 132 yards and touchdown on offense and a pair of interceptions on defense. White has already made his commitment to play for the University of Georgia.
"He's very loyal to me and Cass and when Kirby offered him over the summer it meant the world to him," Gates said. "It wasn't off rankings or any stars. Kirby Smart watched Sacovie White play football then offered him and that meant a lot."
Along the way the Colonels adopted a theme. It's something that the team proudly wears and the Athens-bound White gets credit for its discovery.
"Sacovie sent me a shirt that he saw online that that a kid in Texas was wearing," recalls Gates. "It said 'Be 1-0 today.' I got every kid on the team a hoodie that says 'Be 1-0 today' on the front of it. We've embraced the 1-0 when we hit the weights and at practice that day. Be 1-0 and win the rep, win the session, win the lift, and win that quiz or test in school.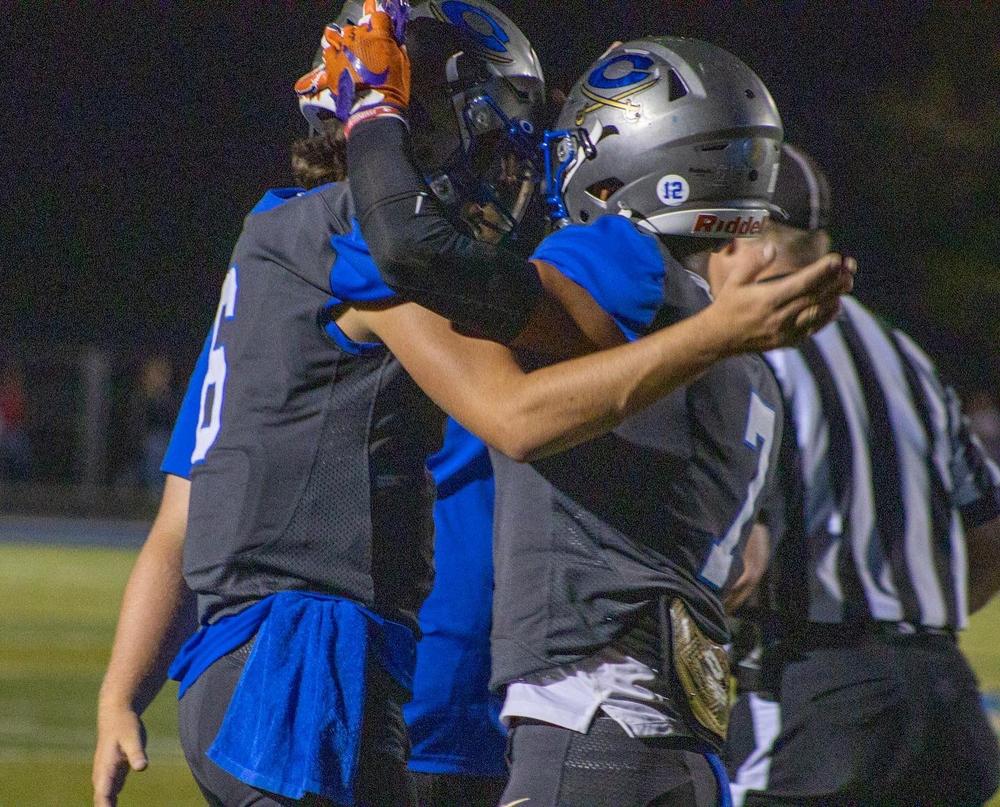 Next up for Cass is a trip to Atlanta's Lakewood Stadium to face a Mays team that is on a five-game winning streak that includes three consecutive shutouts. The Raiders are the No. 2 seed out of Region 5-5A. With all due respect, Gates feels like there is no region more challenging than his and the first-round results bear that out. All Region 7 teams won their playoff opener.
"I know that some of the South Georgia regions are very difficult to play in," says Gates. "This little region that we are in up here with Calhoun, Cartersville, Dalton -- Blessed Trinity was in it last year but they are out and Hiram is in. To me it's one of the toughest regions in any classification in the state and we just proved it by all four of us making it to the second round."
Yep, this crew from Bartow County is a suddenly a team to watch. This week they will gas up those charter buses again and go for a long ride. They won't able to surprise anybody going forward, but that's OK.
"We're little ol' Cass," says Gates. "Just a bunch of country folks up here doing our thing."
This week Football Fridays in Georgia with feature a second-round matchup between Mill Creek and North Cobb. Kickoff is set for 7:30pm on the Great GPB!
Secondary Content
Bottom Content