Section Branding
Header Content
Insights From Legendary Coach Rush Propst on Winnersville Classic
Primary Content
Don't know if you have heard, but Winnersville is this week.
We have celebrities that go by one name: Tiger, Jack, Madonna, P!nk, et cetera...
You know where I'm going ... football games with one name? I can't think of many.
And one of the more interesting elements is that the two head coaches (and three in the region, by the way) are a part of one coaching tree -- and it belongs to Rush Propst.
With Sean Calhoun at Colquitt County and the two head coaches in this one, it's an interesting aspect of Propst's influence. By his count, with head coaches and assistants, he has had 15 coaches on a staff of his that are now at various schools throughout Region 1-7A.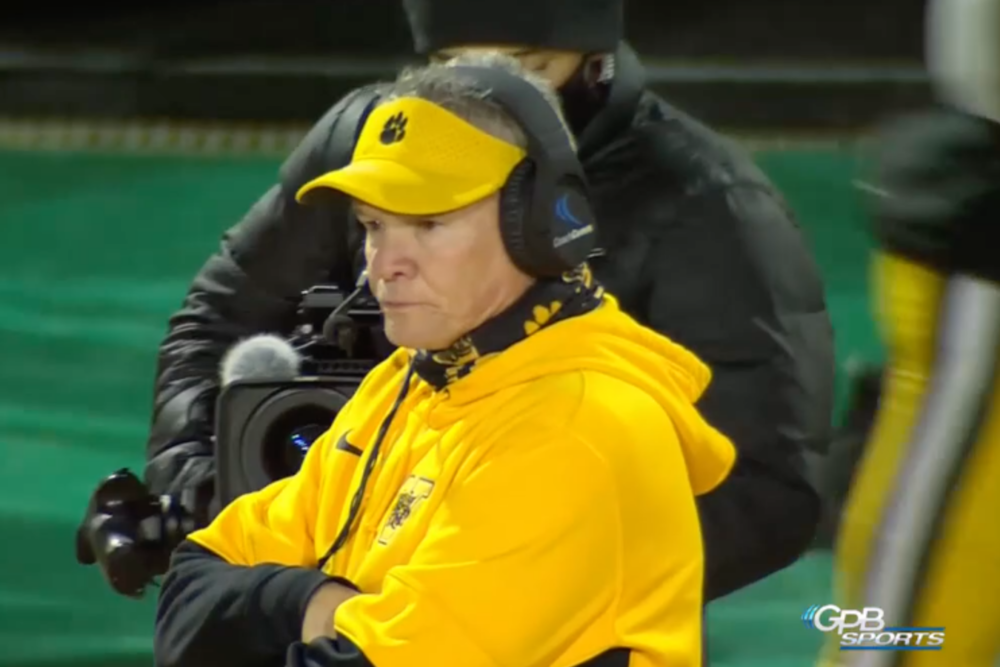 Rush is now in Piedmont, Ala., watching his son's time at wide receiver so he gets a lot of phone calls these days as a parent -- not as a coach sharing intel on a daily basis.
I actually elbowed my way into his schedule earlier this week. He had just hung up the phone with Lowndes High head coach Zach Grage and we talked while Valdosta High head coach Shelton Felton had called him twice for advice. I take full blame if Coach Felton had to wait more than one extra period to get his phone call in to ask about a week like this one.
"With Zach, his intelligence and attention to detail were what drew us together," Rush says. "He always wanted to learn about the game. He was on the ninth grade staff and coached baseball at Colquitt, but he always wanted to be involved and was in every meeting. Some folks just want to be a ninth grade coach, but he was in every varsity meeting. I eventually pulled him up to the varsity staff and he would coach different positions -- quarterbacks, running backs, and the weight room. By 2014, he was the co-offensive coordinator."
Rush also said he felt like Zach would be a successful coach and he also saw him as a good husband, father and a person. Going to Gilmer for that first head coaching job was something Rush thinks all coaches need when they want to be the guy in charge.
"My first head coaching job was at Ashville High in Alabama," he continues. "It teaches you things. And I think, along those same lines, Zach needed to go to Gilmer for that."
When Zach reaches out to Rush, it's along the lines of a "Hey, look, listen to this..." phone call and ask how he has handled or would handle a particular situation just to get advice.
"It happens at higher levels, too," he says about these kinds of conversations. "You don't think Nick Saban doesn't talk to Bill Belichick in one direction or the other? With certain things, you need that outside eye from folks who understand who you are. You just need a different way of looking at things. And Zach has helped me look at things, too, to help me out."
With Valdosta head coach Shelton Felton, his great passion, energy, and intensity are what joined these two together.
"For the '13-14 year, I needed a D-line guy and he brought all those things to the team," Rush says. "He fit a mold we needed at that time and his teams and players, you'll see, play to his personality. His Valdosta team, especially on defense, is really well-rounded. When I hired him at Valdosta, I thought he could be the guy if I didn't make it. He had that intensity about him. Some coaches just want to coach their position and nowhere else.
"But you look at Valdosta and you see him in them. They're opportunistic. They'll force teams into mistakes. They're good on special teams and they take advantage of situations."
Rush admits that the assistant coaches under you make you a good head coach and he had that with these two coaches when they were part of his staffs past in their job space.
"Zach won a marquee game with the Grayson game," Rush continues. "There's gotta be a game that you circle on your schedule that you're 'not supposed to win.' But, if you do, you advance the program two-fold.
"Separately, I don't think anyone thought Valdosta was going to be 6-0. That defense is salty on the line and he has taken a lot of different ingredients and made a good soup so far.
"Look at Lowndes' schedule and they've played American Heritage, East Coweta and Grayson. I think their schedule has been tougher than Valdosta's. But you can gain a lot of momentum from being undefeated. This will be one of the better Winnersville Classics in a while."
Rush says if the game was at Valdosta, he would "lean" in their direction. At Lowndes, he thinks it might be a toss-up.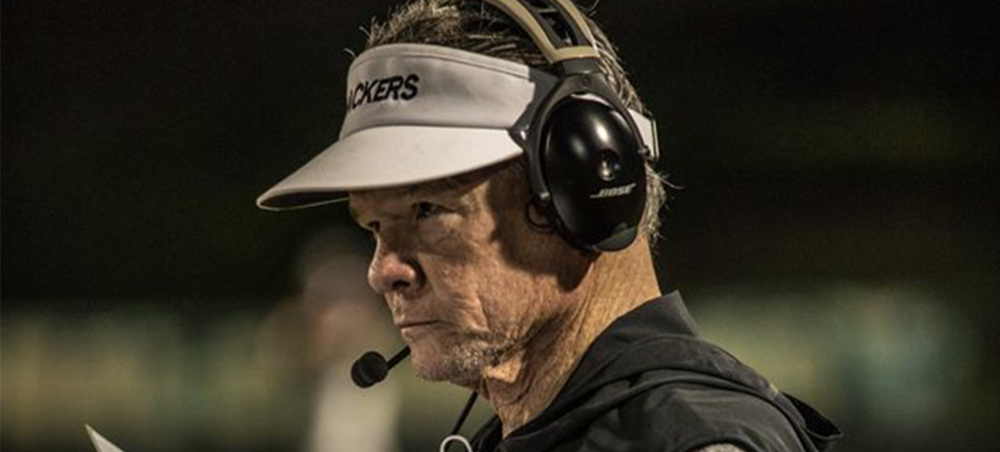 "It could go either way," he says. "I don't think either side has a clear, definitive advantage. Oh, the Valdosta people will come! And don't be surprised if tickets get scalped. I've been to that game and I have seen them play at Colquitt, obviously. It's one of the best environments around with all of those Region 1 schools- Colquitt, Lowndes, Valdosta, Camden even -- when Jeff Herron was coaching his first time there. And you even throw Tift in there and you're getting 12, 10, 13,000 people jampacked in there to watch a game."
But one intangible Propst did address before he went to talk to Coach Felton was the distractions of the week. There's a golf outing. There's public speaking. The other sporting events are there as well when Valdosta teams are playing Lowndes teams. It's a lot on a coach, by his own admission.
"They've both been around me to know about how I blocked out distractions," Propst says. "That's why you go to stay in a hotel. You isolate. You control those emotions that can get you beat. The one team that handles the external factors the best will do the best this week. There will be mistakes here and there. But it could be that safety on a third-and-3 that doesn't read his keys that gives up a first down that keeps a drive alive or gives up a score.
"You have to keep those emotions in check and execute what you have to do to win."
And Rush Propst will be watching Winnersville, Zach Grage and Shelton Felton like the rest of us Friday night.
Game on...
Play it safe, everyone... I'll talk to you soon!           
Secondary Content
Bottom Content