Section Branding
Header Content
Worth County, Screven County, Westside-Macon Keep the Winning Ways
Primary Content
Over the last few weeks here, I have been keeping track of all the undefeated teams around the state. For the record, we're now under 50 teams that haven't lost yet this season. By the way, that's still close to 10 percent of everyone playing football in the GHSA this year.
Figured this week, I would tour the state and check in on a few veterans in their posts and a first-year head coach looking to turn their respective programs around...
During a hurricane...
Jeff Hammond is the new guy at his post.
He's the first-year head coach at Worth County in Sylvester. And, he has had the chance to learn from two of the best you can learn about being a head coach from in this state- former Coffee head coach Robby Pruitt and his old head coach at Colquitt, Rush Propst. He told me what he learned from those two could be a separate conversation on its own -- and I may take him up on it.
"I spent eight years at Colquitt and two at Coffee," he tells me. "And Worth County is about 15-20 minutes from where we were in Moultrie. I saw both schools had a similar make-up. Worth had the tradition of winning in the late '80s and early '90s [FYI: Milt Miller led them to six double-digit win seasons, four region titles, three finals appearances, two semis, and a state title in an eight-year span.] and they had times where the football was really good.
"When we got there in Moultrie in 2007 and 2008, we knew we could turn it around. So, here we knew the lay of the land and it's been a blessing being here."
Worth is 5-0 and it includes a region win in their opener last week against Berrien.
"The guys showed glimpses of what we were looking for all the way back in the summer," he said.
"If you had told me would be 5-0 right now, I probably would have told you that you were crazy.  We have some good pieces right now and, with our early schedule, I thought we could compete. We have matched up well so far. I thought 5-0 could be possible. But, at the same time, I could have told you we could have been 2-3."
Hammond admits he wondered how his team would handle adversity. They did against Turner County and came out with a win, so Hammond was pleased with that early season moment.
"One of the biggest things I learned in Moultrie from Coach Propst was all about the investment by the players," he said. "We all talked about it going into the season ... We said we were going to win region, we were going to the playoffs, and we were going to win a state title." And everyone attached to Worth County has invested this season.
They have Dodge County in Eastman this week and Hammond says they're "the best 1-4 team in the state right now." He admits it'll be a hostile environment that he's heading into, and the Rams have their work cut out for them.
As far as dealing with Hurricane Ian ... all their work has to be done by Wednesday and he does wonder how his team will respond without having the traditional 24 hours to "put their feet up."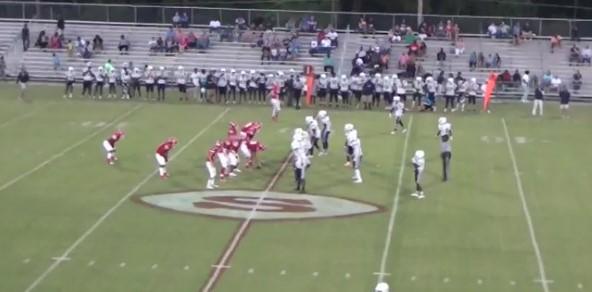 Ron Duncan has been at Screven County for 11 years now. He has won four region titles in his time in Sylvania and the Gamecocks have been in the postseason every season he's been head coach but one.
His concerns with the short week involve something I didn't think about until he mentioned it: officials.  His administration has been on top of things and Screven has played Thursday night games against Augusta-area schools, so it's not something he hasn't faced before.
"You just fast forward everything," Duncan says. "Wednesday practice becomes more of a Wednesday-Thursday practice, you just roll with it, and your prep just gets expedited.  Wednesday becomes, maybe, helmets and pads instead of just dealing with situations and you make your adjustments. Wednesday may become also just a 90-minute practice instead of a two-hour practice."
Screven also had to deal with weather during scrimmage season and even had one cancelled. Their first game of the season against Georgia School for Innovation and Classics had a two-hour delay on its own and they even went as far as telling their players in the summer that you could have situations like this going forward.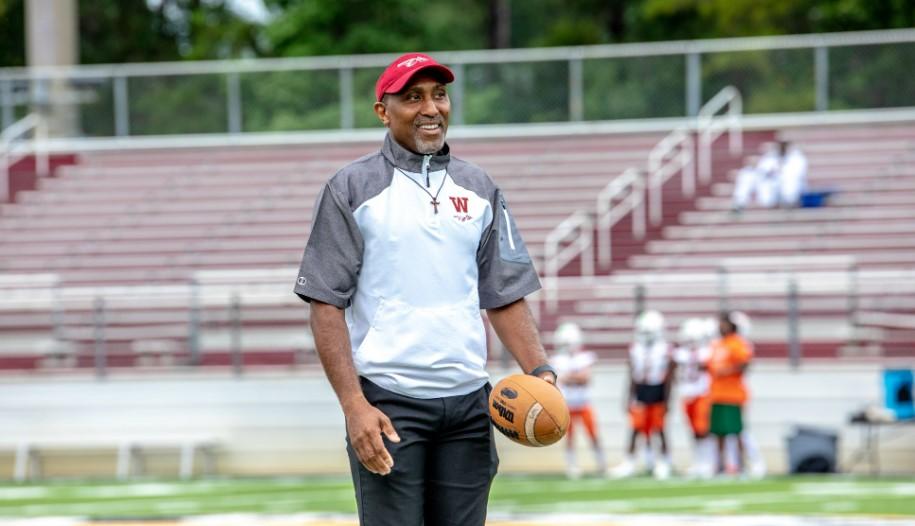 "If you had told me at the beginning of the year we would be 5-0 right now, I might have told you that you were nuts," he says with a laugh. "It has been hard to describe. Our play-by-play announcer, Burton Kemp, told me that this is the first time we have won three games by one point in any season. But I think that just speaks to the kind of kids we have. We have a lot of seniors on defense that are coming into their own and everyone's attitude has been a key."
In those three close wins, Screven has had turnovers go against them (three against Jenkins County, as a matter of fact), and Duncan didn't hear one word of complaint. His defense, in turn, would get the stop on that next set of downs.
"There's nothing more demoralizing to a team when you get a stop on them in a situation like that," he said. "There's a saying, 'As soon as you think you have arrived, the destination changes.' We've been young in key spots and had as many as eight freshmen and sophomores in our rotation. They just don't know anything different, keep on keepin' on, and doing their thing."
As far as Sylvania goes, Duncan describes it as a rural, blue-collar community where the football team takes on that attitude of hard work. He and his family wanted to find a place they could call home and Sylvania is that for them. It has never crossed his mind to leave -- even after years of success when, to the rest of us, it might be a no-brainer to move on. There's a core group of coaches that have been there the whole time that all feel the same way.
"We're here trying to coach the whole person," Duncan admits. "Success comes when the buy-in to what we're teaching them happens. They've shown some synergy in a family atmosphere that permeates throughout the whole school. The band and cheerleaders are always there with us and the Booster Club does great work."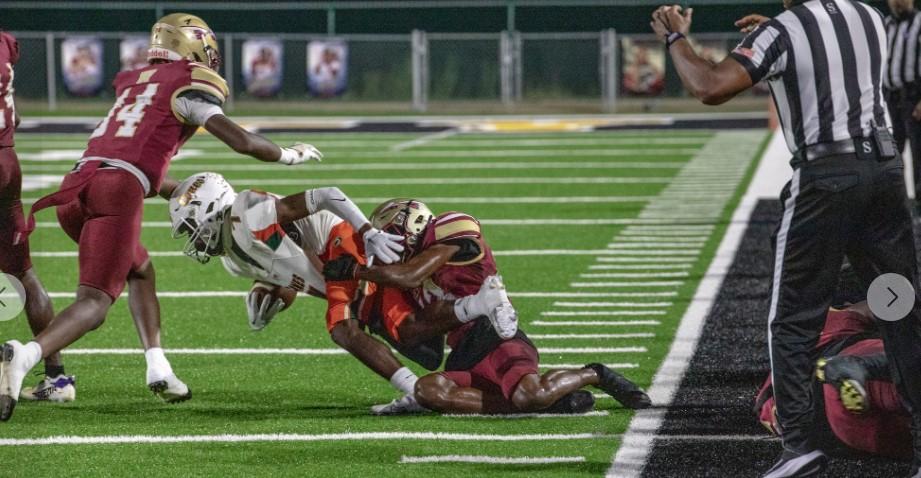 Shedd Risper is an original at Westside-Macon.
He was 23 years old when legendary coach Robert Davis hired him to coach the wide receivers in 1998. The Seminoles played a JV schedule in 1997 and Risper has been a part of every varsity schedule ever produced.
"I'm one of those rare breeds. This is the only school I have coached at," he tells me as I interrupted practice for him. "I'm in my 14th year as head coach and it's been amazing. It has flown by."
Their game with Perry got moved up to Thursday night -- how's that for a region opener?
"If you ask any of the coaches in our region about us, we call it the 'Little SEC.' There's not one game on our schedule where you can look and say 'Well, that's an easy win.' There's not one team you can do that with and it shows you're in a tough region." They've got Spalding, Griffin, Howard, Baldwin and West Laurens after their opener with the Panthers. Like I said ... "tough region."
As far as Hurricane Ian is concerned, Westside is in good shape so far.
"There's not a lot of chaos so far," Risper said. "We have a plan and Coach Smith at Perry does, too. There have been times where we have played Thursday games, so we all know the hay has to be in the barn by Wednesday. Monday is more of our 'install' day now and we are physical then as well. Tuesday is a regular day, but you have to cram concepts in there as well and digest it all. Wednesday turns into our walk-through."
He's had two weeks off to get ready for Perry and has a 4-0 record going in Region 2-AAAA.
"I would have believed you if you had told me we would be 4-0 right now," he says. "We have been rebuilding for the last two seasons and it is difficult to win with freshmen and sophomores. I'm glad the kids have stuck it out. They believe in the tradition we have set- especially in the weight room here."
It's four to five times a week from December to summer.
"The kids all work hard and something else we do is reach out to the upcoming ninth graders and have them be a part of the workout program," Risper said. "They get really pumped up when the varsity coaches spend quality time with them.
"I wouldn't trade this for the world."
Schedule slides, hurricanes, and all...
Play it safe, everyone... I'll talk to you soon...
Secondary Content
Bottom Content