Section Branding
Header Content
DeKalb County Kicks Off Football Season With 2022 Media Day
Primary Content
DeKalb County Media Day is like waving the green flag on football season… it's go time!
DCSD puts on one of the first high school football media days in the state and it signifies that we're only a month away from turning on the Friday night lights.
Tucker High School hosted the big day, and Tigers head coach Wayne Jones joins a carousel of new coaches in DeKalb including Jimmy Williams at Cross Keys, John Bowen heading to Towers and David Roberson at the helm of Stone Mountain.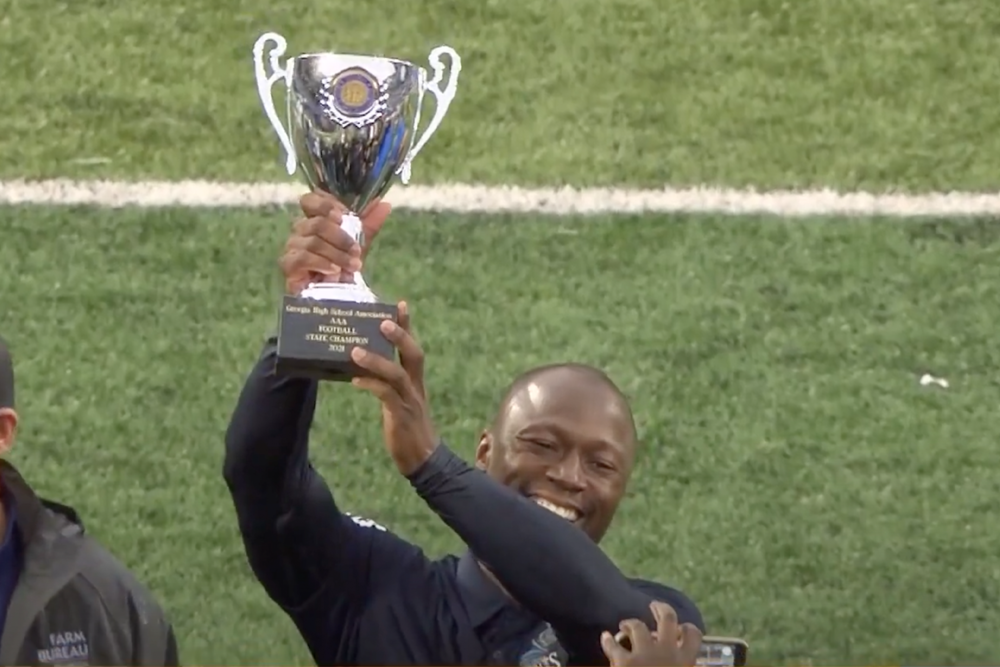 Last year, nine DeKalb County teams punched their tickets to the GHSA state playoffs with Cedar Grove becoming the crown jewel. The Saints brought home a 3A State Championship for the fourth time in six years. It was the first state title for head coach John Adams in his first year as a head coach.
One of the hottest topics at the media day was realignment. The GHSA realigned regions and classifications all over the state which will go into effect this upcoming season. Many DeKalb County schools jumped classifications and regions.
GPB's Hannah Goodin caught up with some of the head coaches to talk about realignment, summer practice, schedules, and expectations for the 2022 season:
Cedar Grove Head Coach John Adams:
Marist Head Coach Alan Chadwick:
Decatur Head Coach William Felton:
St. Pius Head Coach Chad Garrison:
Lakeside Head Coach Morris Starr:
Get all the latest high school football news for the upcoming season by following us at GPB.org/sports and on social media @GPBSports.
Secondary Content
Bottom Content