Section Branding
Header Content
Friendly Former Foes Come Together and Familiar Faces Land in New Places
Primary Content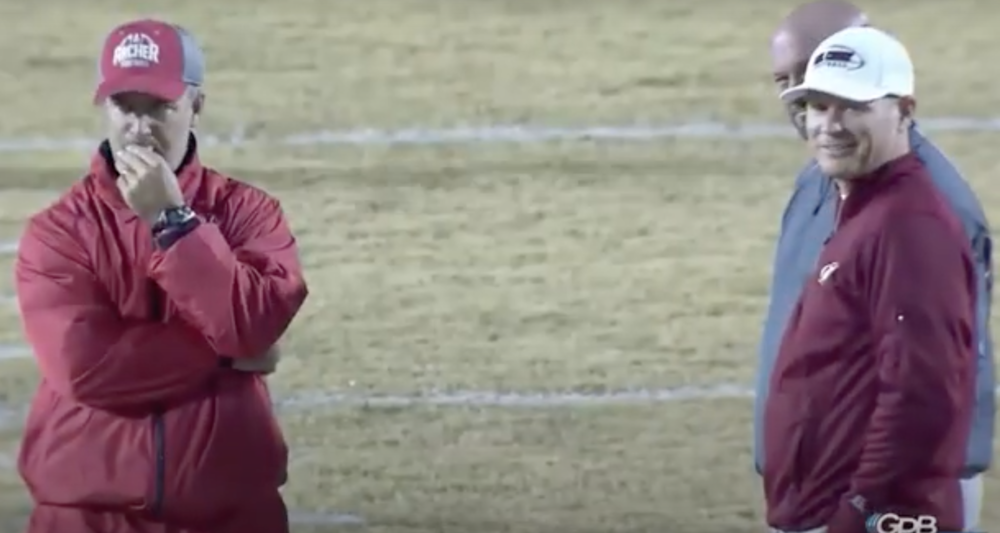 Being the new kid at school can be tough... 
Where's my class...? What period is this...? How do I make my way around campus and not get a late notice...? Where do I park...? Where's lunch...? Who do I sit with...?  
All those kinds of questions can zoom through your mind on a daily basis and the pressures a new school brings might be top of mind every time you walk in the door. 
For coaches, it's not that different...  
Head coaches turn over at, about, a 20% rate from year-to-year in the state of Georgia. That doesn't even include of all the assistants, their families, and the bits and pieces of their lives that are affected with changes of address.
But the carousel only knows the calendar and spring practices are just around the corner as optimism begins anew for the 2022 season for more than just a few schools. 
The stories of the "new kids" are just as diverse as the schools themselves. 
For Andy Dyer, he gets to joins a staff with one of his closest friends after building the Archer Tigers program from scratch starting back in 2009. Before that he was part of the Mill Creek program from its beginnings with Shannon Jarvis dating back to 2004.
Jarvis is now in year three as the head coach for the Elbert County Blue Devils.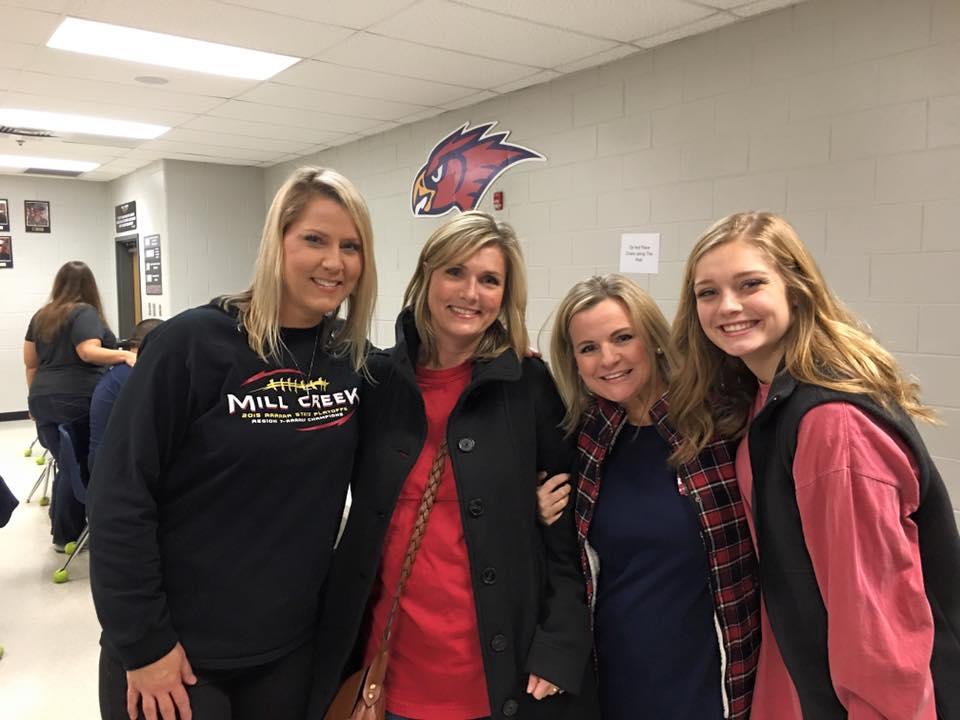 Andy's title is now Assistant Head Coach in Elberton... 
"My wife and I had the opportunity to move to Lake Hartwell," Dyer admits. "Shannon and I had talked about the possibility of being together over the years and a slot opened up when I moved.  
"I was like, 'Let's roll, brother!'  
"This is a neat place with a lot of history. There's good support and it's a really cool place to be. I spent the first few weeks here just observing and learning the ropes- how things function... From then, it was the chance to jump in and run." 
In just a few weeks' time, Dyer is really pleased with all the strides his athletes have made in the weight room. He is trying to create some early success as the Blue Devils head to the practice field in the Spring.   
"To say it has been a breath of fresh air having him here is an understatement," Coach Jarvis says. "In our time apart, we have evolved as coaches offensively. Now, we get to bring together what we've learned at both schools- things like the signals and the vocabulary. 
"We have, probably, talked more football in the last two or three months than we have in a long time. It's like a coaching clinic every afternoon." 
The Dyer family, the Jarvis family, and the Lovelady family (Josh became the head coach at Mill Creek after Shannon left to head to Elberton), have always been tight. They're shared vacations during dead week and side bets that were made in seasons past.
We talked about it during the Archer-Mill Creek quarterfinal game that aired on GPB Sports in 2015. 
While there is no photographic evidence of the bets being paid off, either on the lawn or the restaurant where the losing side may have had to take care of the tab, the move of Jarvis to northeast Georgia has given new life to the conversations that started in the early days when all the coaches were learning under T. McFerrin and Dave Hunter.    
"I, honestly, didn't think it would work out 'til it did- if that makes any sense," Jarvis says. "We're excited about the future and when you get the experience of adding Andy...? We're excited about it with a very young team." 
And, like that, they were off to practice.
---
For Rance Gillespie, he went from one end of the state to the other. 
Rance has done this for thirty years in the high school and college ranks. In the off-season, he went from Hart County where he made five straight playoff appearances and a quarterfinal in 2019 to the Brookstone School in Columbus- now in the GISA but with an extensive GHSA pedigree. The Cougars made deep playoff runs in the 1980's and 1990's and under Coach Blair Harrison won four region titles in the 2000's. Rance knows the history of his new destination... 
"Coaching changes provide room for growth and for learning," Gillespie says. "It's exciting going to a new place and see what makes this new group of players tick. The kids are great to be around and we're all excited to get to work here and see what the future holds." 
"There is a commitment here to take Brookstone to an elite level once again. There is a challenge here to get to another level. Everyone knows what Coach Harrison built here in the past and what he established. We're here now to build on it." 
To that end, he has enlisted long-time Georgia high school coach Mark Loudermilk to be on his staff in 2022. Gillespie says they are  "bunkered down"  getting ready for May 2nd- the first day of practice.  
----
For Joel Ingram, he went to a place that lengthens his daily drive and presents a new job title. 
Joel spent basically half his life as a coach in Sandersville at Washington County. He initially learned under Rick Tomberlin and ended his own 16-year run on top with 14 straight playoff appearances and two finals games with the Golden Hawks. 
There are two things, if you ask Joel, that he REALLY loves about football- the weight room and the offensive line. His love for both now gets to be shared with Roger Holmes in Dublin an assistant coach- spending time in the weight room and the trenches once again.   
"It's unbelievable being here," he says, sitting next to his cup of coffee.  You can feel the caffeine-fueled enthusiasm come through the phone as he talks. "It's a shot in the arm. My mentors in my career have told me that change can be 100-percent invigorating. You know what...? That's 100 percent the truth. I think, as a coach, you always have to learn. I learned from Coach Tomberlin and to learn from an icon like Roger Holmes...? He'll put you to work, but he'll empower you, too." 
Ingram uses his expanded drive from his home in Sandersville, where folks still stop him to tell him about his impact, to his new job in Dublin to sort through his thoughts on the day. His "bolt of energy" with this new line in the resume gives it new meaning.
"The people here in Dublin- coaches, school, community- they have all been welcoming and inviting. I'm genuinely excited even as folks see me in my new wardrobe and joke around with it." 
The goal for Ingram is to be the best assistant he can be where he gets to show his work ethic and personality to a "new clientele." Even though this is the first time in 23 years that his spring training will have a different look,  the ways of communicating are the same. 
"You want all the guys to come into the weight room with energy and to enjoy themselves," he says. "But when we get between the lines, it's all business."    
Oh, and back to Gillespie, who would still wear a manually operated watch if he could- to set his entire life ahead ten minutes at a time. Now he just has to do it mentally... Making sure he's where he needs to be ten minutes ahead of everyone else. 
Play it safe everyone... I'll see you soon! 
Secondary Content
Bottom Content