Section Branding
Header Content
Hallowed Ground Awaits Teams In State Championship Games
Primary Content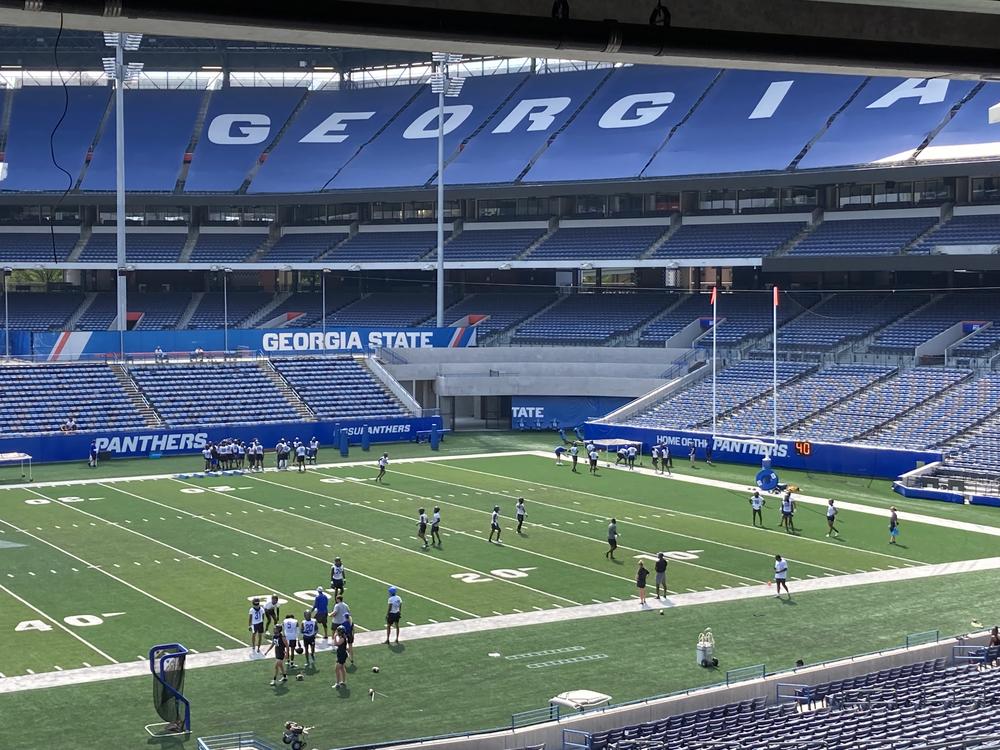 Well, we made it. It's Championship Week! It's that magical week that every team aims for in the heat of the summer months. It's that 15th game that is always talked about but only 16 teams actually get to play in.
The Summerhill area is a stone's throw away from the State Capitol. This week the top high school football teams, along with high school football fans from across the state, will descend on an area and a structure that houses so much Atlanta and Georgia sports history.
Center Parc Stadium, originally opened as Centennial Olympic Stadium in 1996, before becoming Turner Field and hosting the Braves until 2016. Now it's the home of the Georgia State Panthers, but for some there are enduring images of the facilities past. Hughes head football coach Daniel Williams was actually in the stadium before the Olympics opened.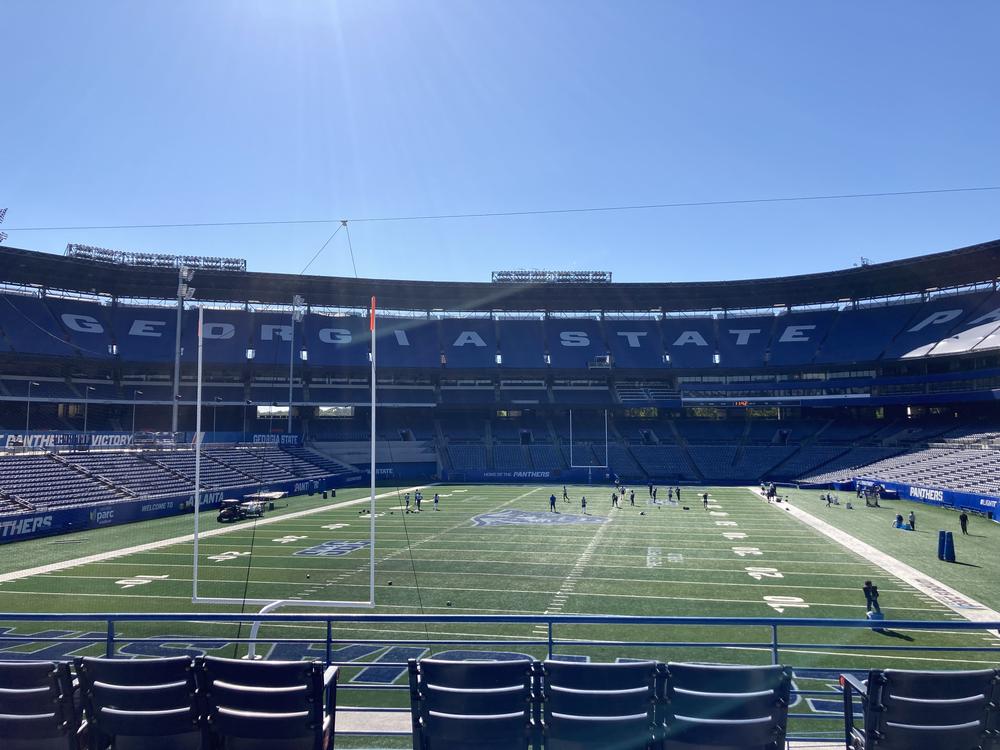 "I was able to go for the rehearsal for the opening ceremonies," recalls Williams. "My aunt was a part of it. They had a family night run through. We got to attend it the night before the opening ceremonies. It's been through so many transformations and all of them have been impactful for Atlanta. When it was the Olympics it was at the center of the world's attention. When it was Braves, it was a favorite pastime, just going to Braves games. Now that it's a football field and seeing it, you never would believe it has been through so many transitions."
Fitzgerald coach Tucker Pruitt says he came to a number of Braves games, at what was then Turner Field. He grew up following the Braves and has a special memory of one particular game.
"I remember going to a game when they played the Devil Rays," recalls Pruitt. "Fred McGriff hit two home runs in the first three innings. I was about 8 or 10 years old, and he was one of my favorite Braves players. I thought it was really cool. It's unique how a baseball stadium has become a football stadium and it's a great atmosphere."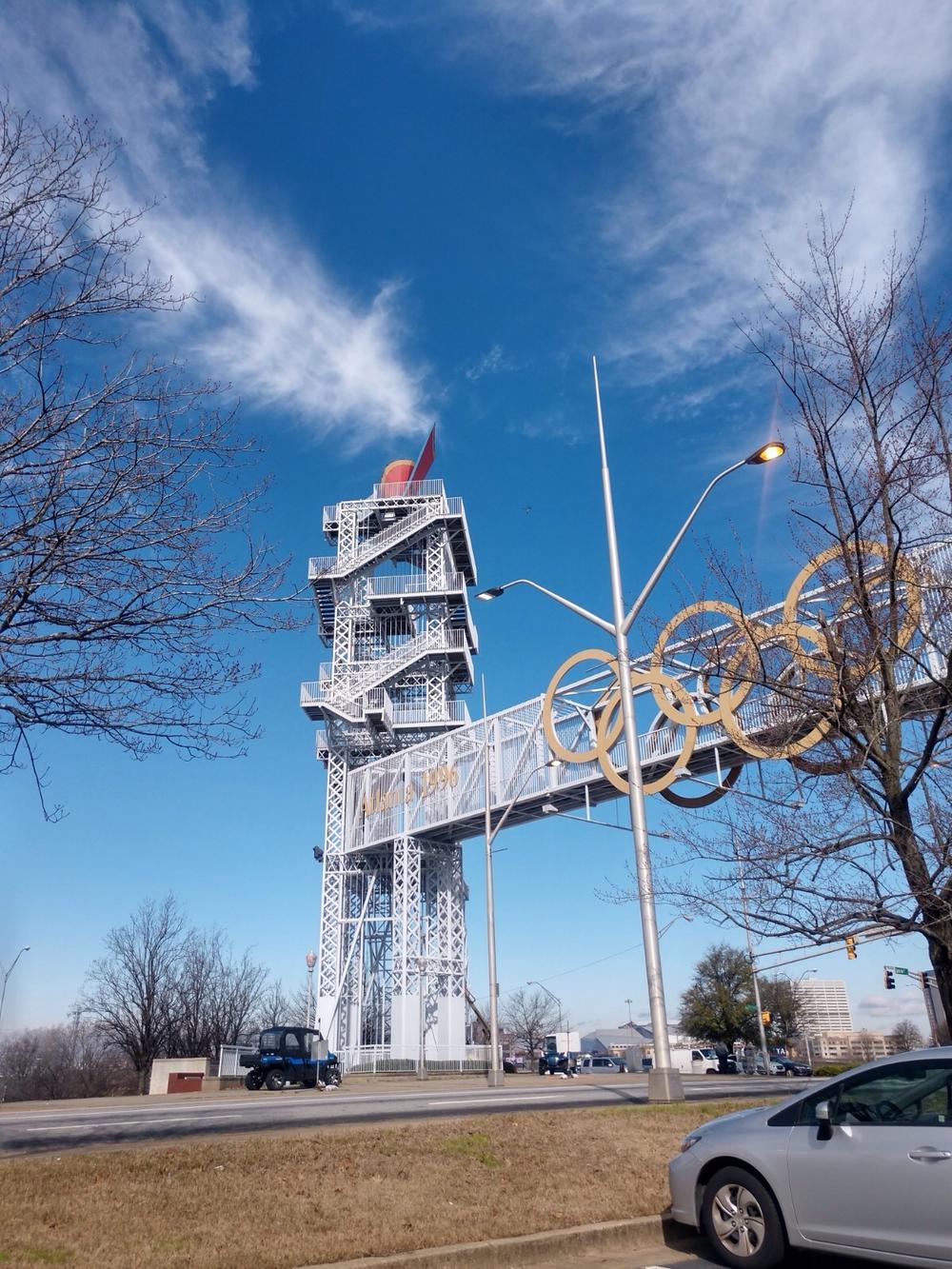 Thomasville head coach Zach Grage played baseball in college and joined some his former teammates to attend a game in Atlanta.
"We got together and came to Turner Field to see the Braves against the Mets," remembers Grage. "It was big fun. We spent some money and got some tickets down low. I know a lot of our kids have an experience of going up there for games when they were real young. I don't think they are talking very much about it this week, but I'm sure that the parents are talking about it."
I spoke with couple of coaches who are gearing up for Game 15, and they shared memories of that section of Atlanta that went back to the days of Atlanta-Fulton County Stadium. It was across the street from where their teams will play this weekend. Cedar Grove head coach John Adams was a college baseball player who was also a big fan of the Braves teams during the '90s.
"I remember that my family used to have season tickets," says Adams. "I liked going to the games to see Otis Nixon , David Justice and of course Greg Maddox and John Smoltz. It's amazing what they have done to the current stadium. Georgia State has done a real good job and I like the setup. I actually went to the Olympics, too. We watched some of the qualifying rounds there. My brother was in the band at Southwest Dekalb and they performed in the opening ceremony. So, I have a lot of ties to that stadium. That stadium means a lot to me and it means a lot the city of Atlanta."
Buford head coach Bryant Appling was a big fan of the Braves long-ball tandem of Bob Horner and Dale Murphy. He remembers going to three games at Fulton County Stadium and Horner homered every time. He worked during the Olympics and was on the Buford staff when the current stadium changed from baseball to football.
"We were lucky enough to play against Hillgrove and Tucker in the Corky Kell before I took over," recalls Appling. "You could walk back in the area where the dugout used to be. In the first years of football there, you saw some of the old signage. It still said Braves. I remember seeing where John Schuerholz' name was still on his old parking area behind left field. It was still very historic."
History, that is what each player on each team has an opportunity to be a part of this week. Center Parc Stadium sits in an area that is a living history book for Atlanta and Georgia sports. This week's winners, football and girl's flag football champions, will get to write their own chapter in that history book after playing in one of only two former Olympic stadiums where football is played in this country.
It is also my sincere hope that the teams that play in the championship games will somehow find a moment to at least drive past the Olympic cauldron that was lit by the" Greatest of All-Time." It's a block away from the stadium and it actually still works.
It would also be nice if they got to peek behind the near-by apartment buildings and glimpse the area of the parking that traces the infield of Fulton County Stadium, where the Braves won Atlanta's first World Series title and see the section of the left field wall that marks where "The Hammer" gained baseball immortality.
It's just a wish, because the teams are here to play for a state championship. They are not tourist and this visit is anything but social. Pruitt tried to keep things in perspective by channeling Coach Norman Dale from the movie Hoosiers.
"It's a really nice stadium," says Pruitt. "It's 120 yards with a goal post at each end."
When you get right down to it, that's all that really matters.
Enjoy Championship Week on the Great GPB!
Secondary Content
Bottom Content