Section Branding
Header Content
Tassels, Tussles And Rematches: State Playoffs Loaded With Subplots
Primary Content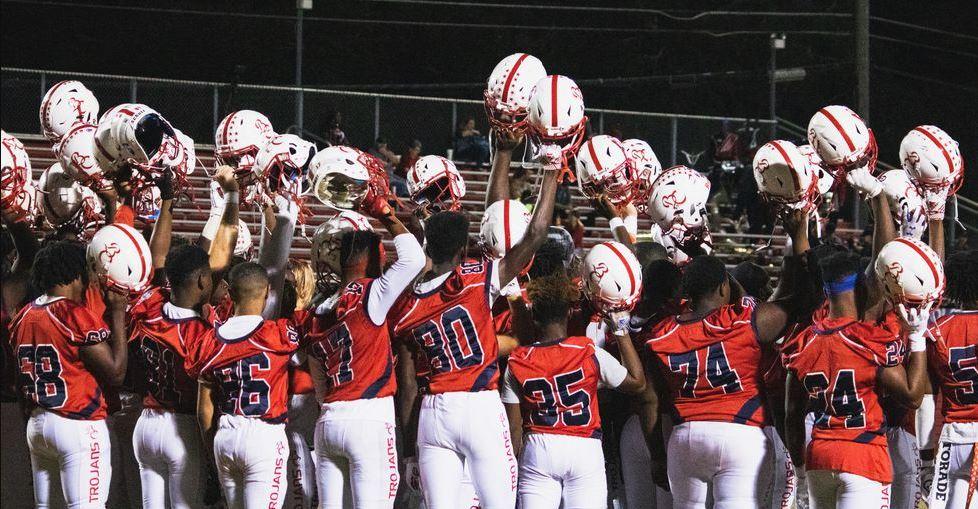 There are a lot of cool stories we get to talk about this week at the GHSA Championships... 
Here's just a few of them... 
One involves a hammer, two involve tassels, one is a one-and-a-two, and one has two two's. 
Brooks County and Maurice Freeman come to town to play Irwin County in the Class A Public final. I know a lot of you looked at the brackets and polls when the season started and thought these two would be favorites to get to the last game of the year- and, sure enough, they did.
But, the heavyweight battle that was the region opener for these two decided who was going to be the favorite for a lot of playoff home games ended up being Irwin. These two will play for the third time in 12 months and each one has been close.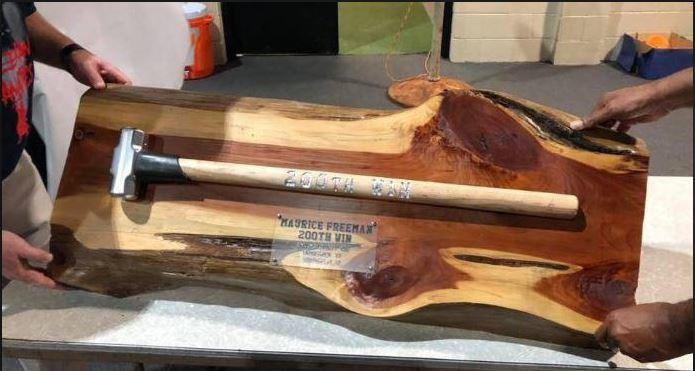 One thing to look out for is Brooks will bring the hammer -- literally. I think the sledge is a 20-pounder and it's placed at their 48-yard line (for road games). It might be at the 50 for this one.  And it's not just a literal representation of their philosophy. It has evolved into both an athletic and academic approach for everyone that goes to Brooks County High.  
"Bring The Hammer, Leave With A Tassel." …
Irwin County is chasing their third title in a row and, when you ask head coach Casey Soliday, a lot of folks thought this was going to be a rebuilding year with all the graduations from the 2020 team. He really likes the "lunch pail" approach of this group and, believe it or not, there are more Lundys -- blood and extended -- that are going to be around for the team from Ocilla in the coming seasons. …
The other tassel is a shared one... 
Benedictine head coach Danny Britt and Carver-Columbus head coach Corey Joyner both played at Georgia Southern. Britt was a senior (1993-1994) when Joyner was a freshman (1994-1998). 
Britt's Cadets have put up some serious numbers offensively this season -- and all this after losing their first games of the season to Beaufort (S.C.) and Christopher Columbus of Miami. They've won twelve in a row and have only scored fewer than 40 once - the tight win over Marist in the quarterfinals. 
Carver hasn't been in a title game since 2007 when Dell McGee was head coach, they went 15-0, and won the AAA crown. They started their 2021 season with a loss to Lee County, but have run the table since then. They've been challenged a couple of different ways in the playoffs -- coming from behind, winning a grinder, blowout after a slow start  -- and Joyner knows his Tigers are in for a tough one.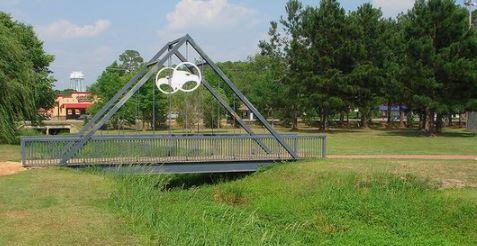 "Maybe the loser has to drink water from Beautiful Eagle Creek over in Statesboro," he offered in our interview at the beginning of the week. Saying Beautiful Eagle Creek is actually a creek is a topographic stretch, but one never questions the healing powers given by the water- as the late legend Erk Russell could attest. ... 
Fitzgerald-Thomasville is another region rivalry that gets to play out for a title in Class 2A.
When these two met in the regular season, it was the tight game you would expect. When No. 2 played No. 3, the Bulldogs won 15-8 in late October. And while this will be the Purple Hurricane's second finals appearance in a row, Chaz Dickson sent me this note:
When Fitzgerald won their last title in 1948, their semifinals opponent was... 
You guessed it ... Thomasville. Fitzgerald won 7-6... 
And I ask a trivia question that needs an answer... 
Chaz and the Georgia High School Football Historians Association says that game at a neutral site. If anyone knows what the neutral site is, we all would appreciate knowing where it was. And, if anyone has the C.R. Adams book "Purple and Gold Boys" about that season, let me know where I can find a copy. …
Warner Robins-Calhoun is your two two-seeds playing for a title. Warner Robins lost their region game to Ware County -- the team Calhoun beat in the second round as a part of their playoff run, 49-42. Calhoun lost to Cartersville on GPB in the region title game -- Cartersville lost to Warner Robins in the second round on a goal-line stand for the ages.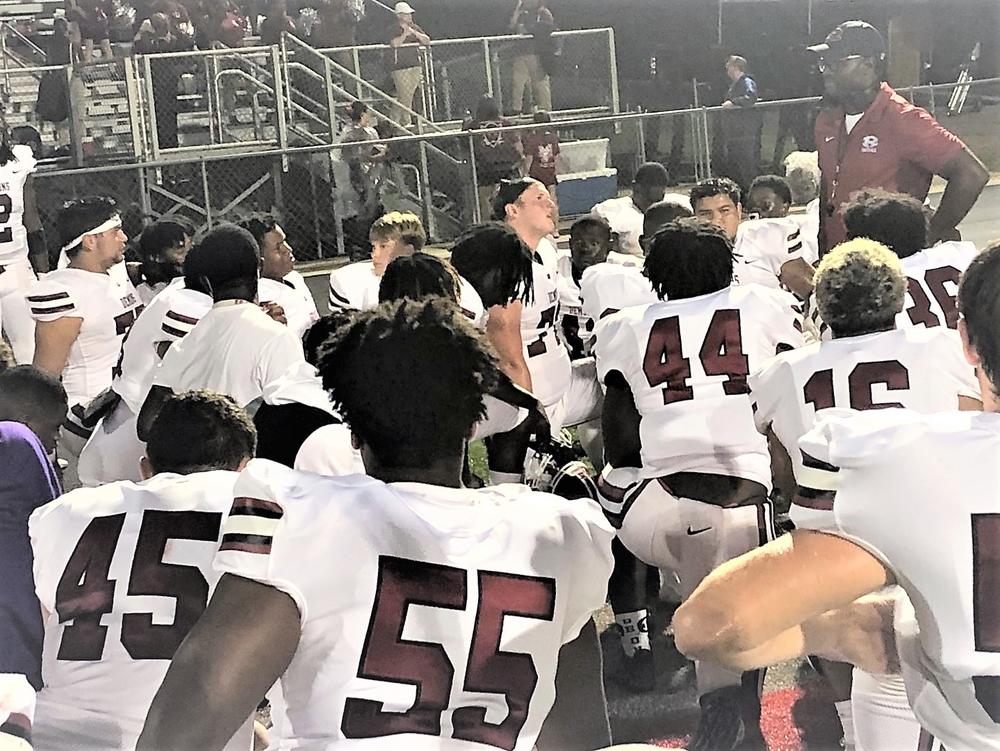 My guess is: since we talked about all the great offenses on display this week, will this one be the one that is the game in the 20's by the time we're done? 
Calhoun won in 2011, 2014, and 2017 under legendary coach Hal Lamb and the Jackets under current coach Clay Stephenson have gone progressively deeper in the playoffs since he got there as head coach himself.  
The Demons have national titles in their trophy case under legendary coach Robert Davis and Marquis Westbrook are in their fifth straight title game ... strong stuff, indeed.
Can they go back-to-back themselves? 
That's what we're all waiting to find out! 
Can't wait to see you all there! 
Play it safe, everyone... I'll talk to you soon...  
Oh, and if you're coming to Center Parc, bring your rain gear...    
Secondary Content
Bottom Content