Section Branding
Header Content
Recruiting Spotlight: Collins Hill's Travis Hunter
Primary Content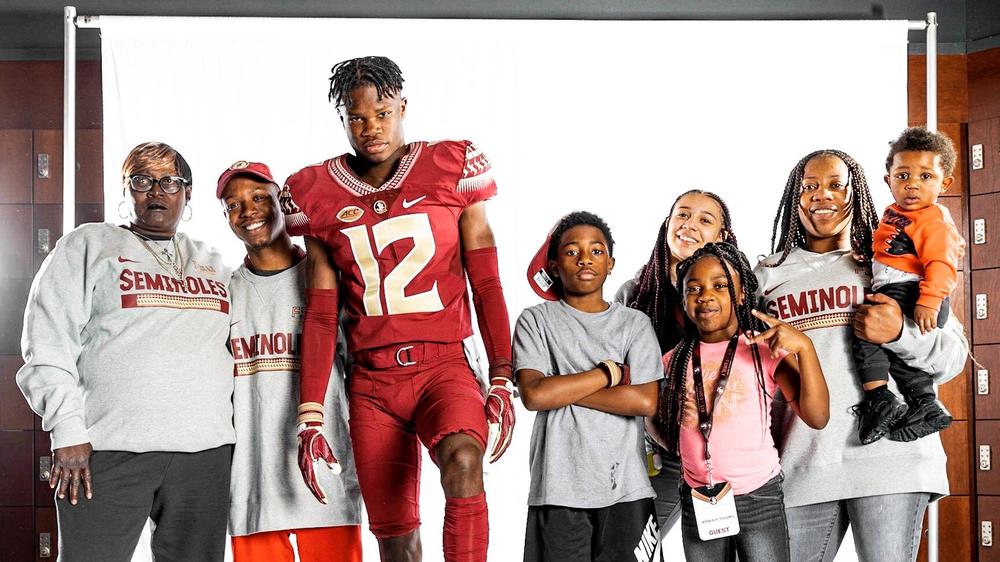 Collins Hill cornerback Travis Hunter continues to prove why he's the No. 1 recruit in the nation after leading the Eagles to an incredible 49-7 win over Lowndes in the quarterfinals on Friday. The 5-star senior finished the game with 164 yards and two touchdowns on offense, while even snagging an interception on defense.
Hiunter is committed to Florida State, and despite the rumor mill swirling, he has never wavered from that pledge. He plans to help rebuild the program and prove to everyone that he can go anywhere, play on any team and still be successful. 
It hasn't been an easy season for Hunter, though, as he's had to battle through a serious ankle injury. Find out how his rehab went and more about his recruiting process in an interview with GPB's Hannah Goodin.
Don't miss more interviews just like this on Recruiting 2021. The show airs every Friday night at 7 p.m. on GPB. The Football Fridays in Georgia Game of the Week will air immediately following at 7:30 p.m. If you missed the broadcast, visit us gpb.org/sports for full episodes.
Follow Hunter on Twitter @TravisHunterJr
Secondary Content
Bottom Content