Section Branding
Header Content
Rabun Gap-Nacoochee Takes Different Route To Title Game
Primary Content
Believe it or not, a Georgia school has already played for a state title this year in high school football... 
Sometimes, you have to be a little imaginative when it comes to putting a schedule together on a yearly basis -- depending on the size of your region. But in the case of the Rabun Gap-Nacoochee School, in as northeast-northeast Georgia as you get, they have to take their championship chase somewhere else – North Carolina.
The NCISAA (North Carolina Independent Schools Athletic Association) has 96 schools chasing titles and the Eagles are about as a unique a situation as it gets. Head coach Joseph Sturdivant played high school ball at Parkview, college ball at SMU, coached at IMG Academy and Trinity Catholic in the high school ranks, the German Football League for two years, and is now in charge at Rabun Gap-Nacoochee. His experience overseas is certainly a help with his roster.  
Sturdivant was living in Germany two years ago and his wife became pregnant. She said she did not want to have a kid in Europe away from family and wanted to move back home. The next day, he gets an e-mail from Rabun Gap-Nacoochee asking if he would be interested in being their coach. 
"I said, 'Absolutely! Call me!'" 
He had actually driven past the school almost a decade ago and pulled into the parking lot when they started the football program asking if they needed a coach then. They didn't. But he stayed in touch with the administration and the previous coach and got that electronic inquiry at the absolute perfect time. 
He now gets to raise his family, hunt, fish (which, by the way, he was in the middle of when I called this week), and live in the mountains: "Some folks wouldn't mind that," he tells me. 
Only three of this season's starters were born in the United States and, along the way, five of his seniors are in the top 110 in the state in the 247 Sports list for National Signing Day.  
Darren Agu  and Linus Zunk are heading to Vandy. Marlin Klein is heading to Michigan. Coleman Bryson is heading to Minnesota and Tucker Holloway is heading to Virginia Tech.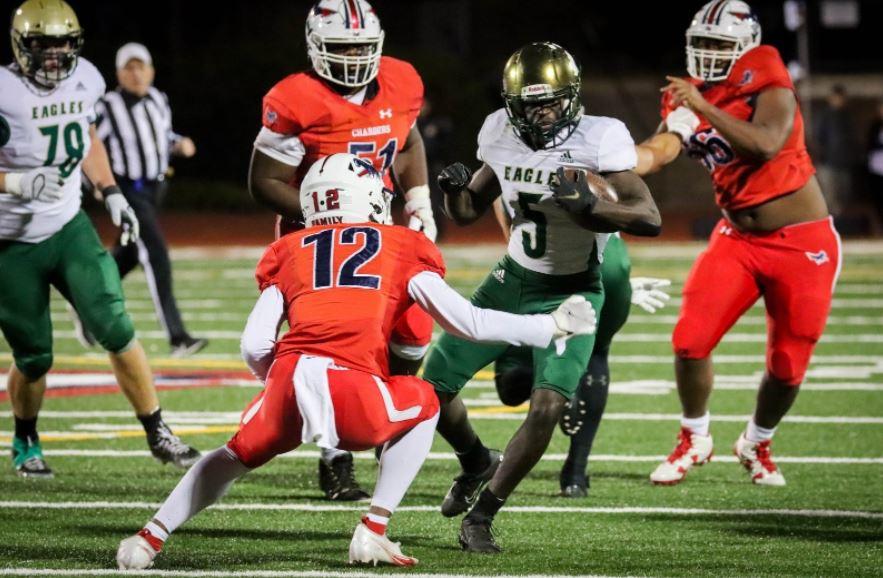 I mention those names because on the Rabun Gap roster for 2021, 25 different countries are represented and American football is a sport the imports all had to learn the second they hit campus August 2. The rules for participation in North Carolina allow for instant play, where in Georgia if Rabun Gap classified as a Georgia school those players would have to sit out a year. Sturdivant admits it hasn't been all sunshine and rainbows, but it is a lot of fun.   
"You have to patient and work with these guys," Sturdivant admits. "You're teaching them the game. You get them into the weight room. You show them film and there's a buy-in and trust as well."  
Sturdivant says that, with these student-athletes, he and his staff had to start coaching like the players had never played the sport before and build from there -- teaching "like they're my 6-year-old son." They also have to find the right position for the roster. And, when I looked up all of their heights and weights, I swear everyone one of them was 6-6 and weighed around 240 pounds across the board. 
"But, it's more than football," he says. "They've never played football. There's a culture shock. There's a lot of teaching that goes in as well. Teaching discipline is the No. 1 thing and trying to create an environment for a school that isn't known for a football tradition is a part of it, too. We have fun working with all of the students and we get the chance to change a lot of lives. And football can change those trajectories where you get the chance to play a sport in a foreign country." 
All of that, from an August start-up, to chasing a state title in another state and getting to the last game of the year with talent molded, seemingly, on the fly.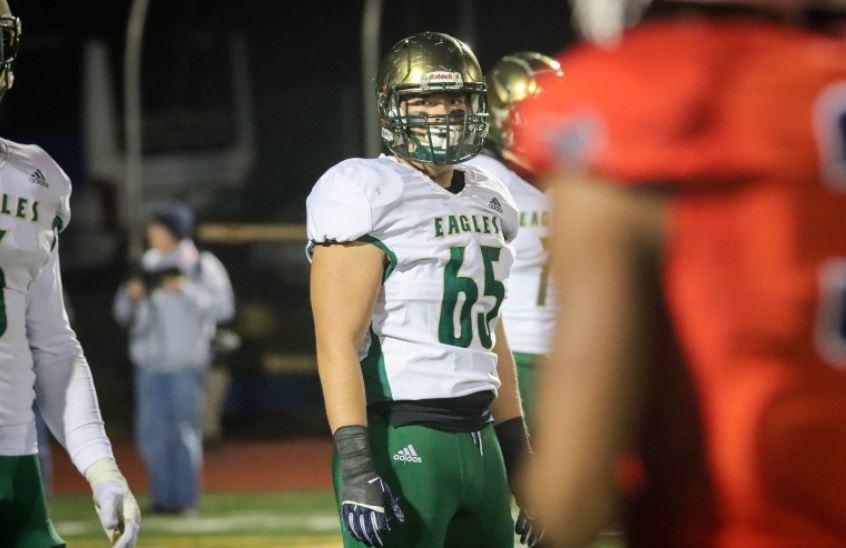 The season came to a close in the Class A final last Friday with a championship game 14-9 loss to Charlotte-Providence Day, but it's all a part of the growth process for the program he has taken over and Sturdivant has a lesson for all of us. 
"It's got to be one of the greatest stories ever told -- short of the '12 Little Orphans," he says proudly. "You have all of these kids come to the United States -- to the southeastern United States -- from across the world, and I think we're a shining light of how to make it all work. Our kids get along and good people win. That's what it takes.  
"Taking all of these different pieces ... and, honestly, we didn't know if we would even have a team with COVID. Would these kids even be able to get on a plane and travel here? We're lucky to have a program. They play for each other and know how to get along!" 
A lesson for the holiday, indeed...  
Play it safe, everyone... I'll talk to you soon.
Secondary Content
Bottom Content