WATCH LIVE | GHSA Flag Football Division 1 Championship: Southeast Bulloch vs. North Oconee, At 2 P.M.
Section Branding
Header Content
Coach Mac's Journey Results In 300th Career Victory
Primary Content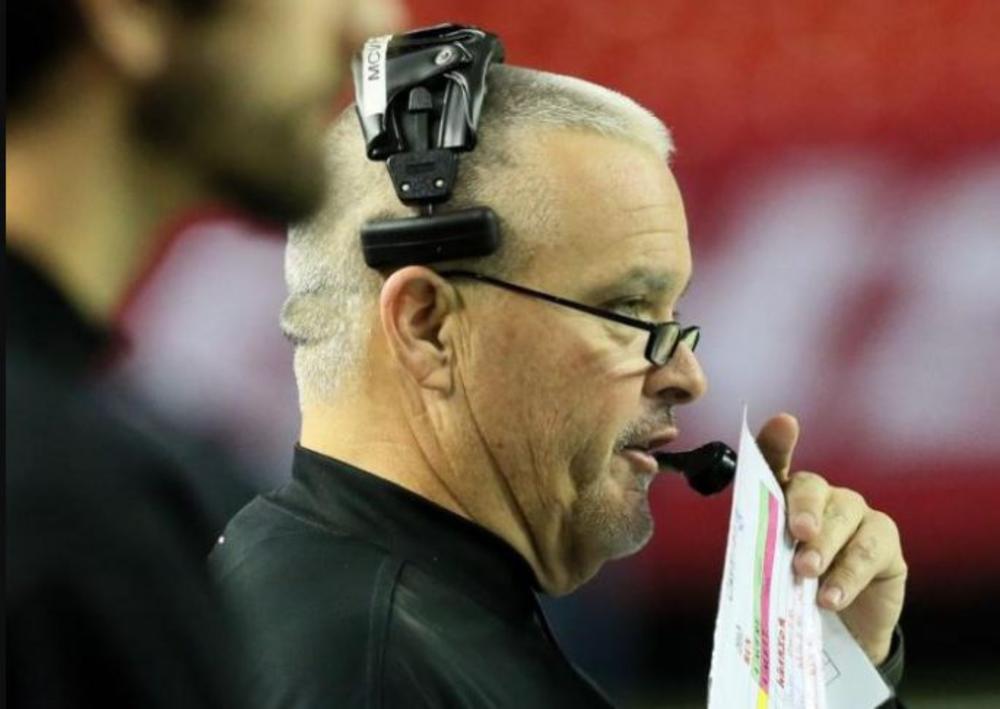 Rich McWhorter took a leap of faith a few years ago.
He had spent almost three decades as the head coach at Charlton County in Folkston and had built a formidable program with a handful of state titles in two classifications and almost 300 wins to his resume.  
But his youngest daughter was heading to college.
"Hagin was heading to the University of North Georgia and that's at the other end of the state for my wife and me. We took a trip to UNG and we saw the area. There are a lot of good things about being in south Georgia. The beach isn't all that far away. But up here, it's completely different." 
So, after all that time, the McWhorters left their comfort zone where the student-athletes and parents knew what the expectations were at Charlton, the McWhorters knew everyone in town, and the McWhorters knew where they were very comfortable. 
And Rich McWhorter became the new head coach at Jackson County High School -- an area of the county between Chateau Elan and Jefferson with a region in Class 5A that has a lot of competition. To give you an idea, two weeks ago, six of the eight teams in the region had identical records in the playoff race. 
"I felt really good about the administration and the vision of our Athletic Director, Brad Hayes," Coach Mac says. "It's a new challenge here. It's different. There are challenges, no question, in a new place. But some of it is the same as it was at Charlton. And I am glad we made the move."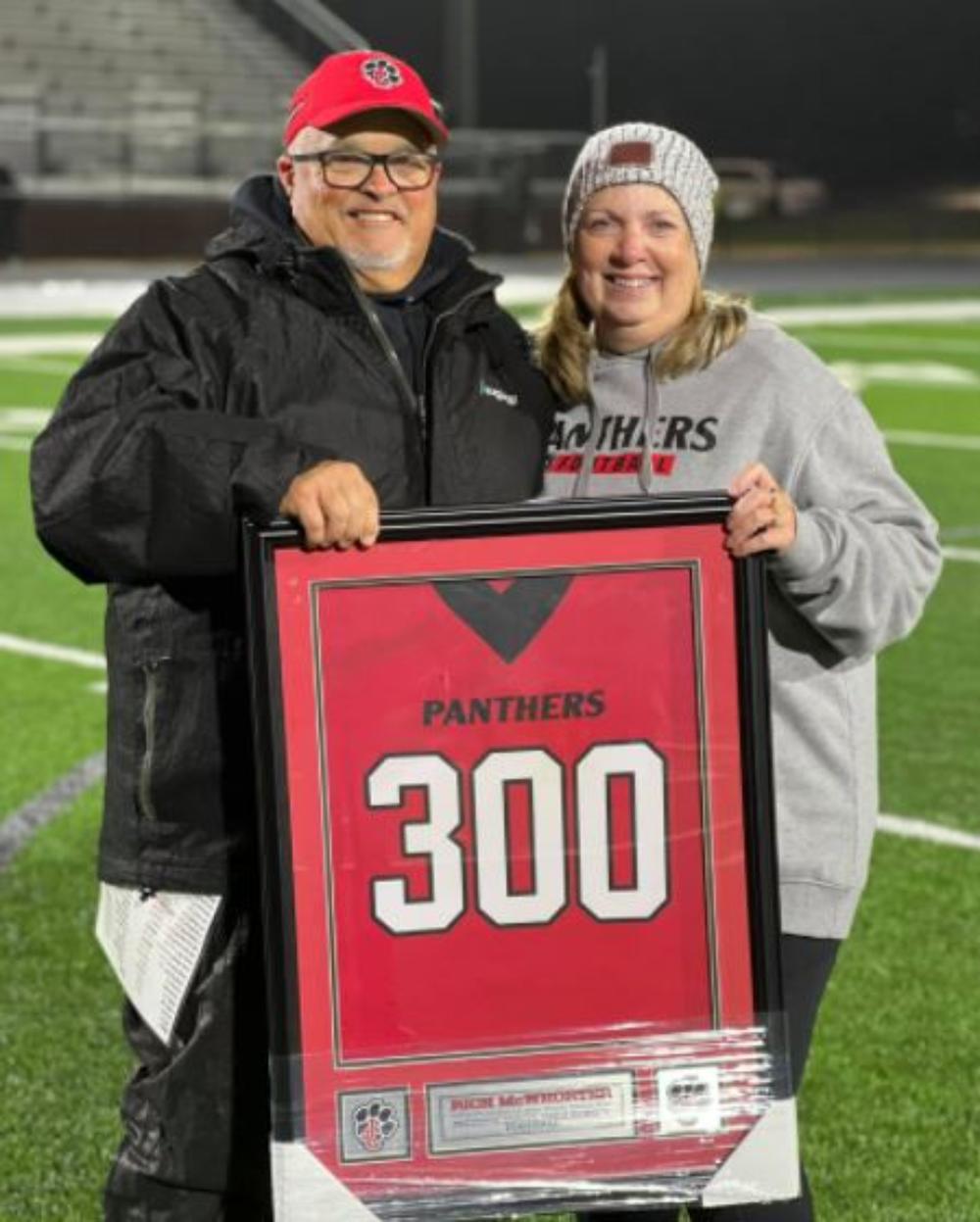 He admits there were times where he had that vision of "What did I do?" But, in times of self-reflection, he would reach out to coaches and friends who have made moves at similar points in their lives. Those conversations helped him out in those early days. 
At the end of the 2020 season, McWhorter was sitting at 295 career wins. His wife would needle him about when he was going to get those next five to get to 300, but the final answer was "last week." In a 42-27 win over Greenbrier, his Panthers improved to 5-4 and a "win and in" situation this Friday night could send them into the postseason. 
"I have memories of all the kids and coaches that have supported everything all these years," McWhorter admits. "The reason we win is because of what the kids are doing. Folks think coaches may have some kind of magical touch. There are things you have to do, but more importantly, if you love your kids and coach your kids you have a chance to win each week. 
If you ask him, McWhorter thinks he's the most irrelevant coach out there at times- only doing laundry and driving the bus when it is time to go. But he's done his job well enough to be Georgia's second-winningest active coach now (Marist's Alan Chadwick has 406 wins) and the 13th-ranked all-time in wins.  
Get this ... he's only two wins behind legendary Valdosta coach Nick Hyder to give you an idea about his impact.
And all you have to do, really, is look to this generation of coaching in Folkston to see a small sample of the impact Coach Mac has had... 
Russ Murray took over for McWhorter at Charlton and he has a special perspective on the Indians, having played under McWhorter and, now, walking those same sidelines in Region 2-A Public. 
"There are all kinds of words to describe Coach Mac," Murray says. "Solid and prepared are the first that come to mind. The way he always goes into a game prepared, but at the same time when you need to switch things around, he always has a plan. He always has a way to straighten it out."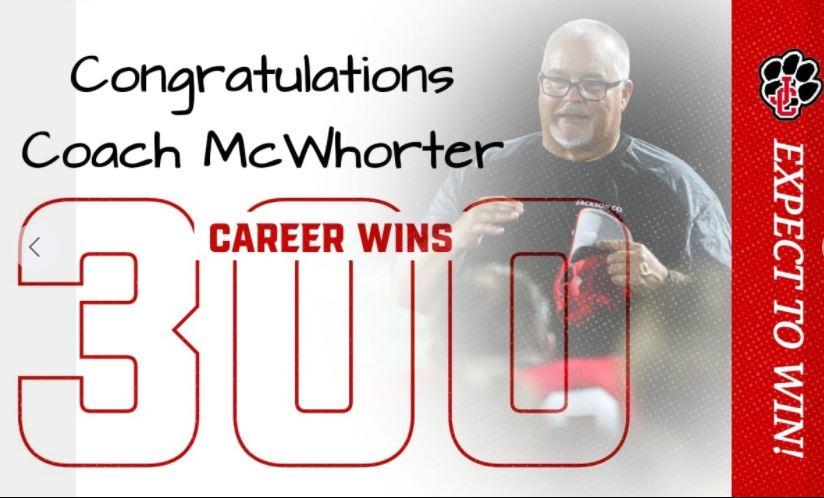 Murray remembers his first day as a player at Charlton, too. It was Murray's senior year and McWhorter was driving a Monte Carlo with Illinois plates on it- front and back. 
"'Tank 98' was the plate on the car and he wore these Eastern Illinois University cut-off shorts. That's the first thing I remember about those days. 
"And, when I got to work with him after I graduated, I ran the junior high program. He let me do it and let everyone coach. There wasn't any micro-managing at all. And if you made mistakes, he would always be there to help you out."  
So, if it's Hoschton, Folkston, or anywhere in between, you won't be far from seeing how this state's newest 300-win coach has been leaving his mark in the high school game.
Play it safe, everyone... I'll talk to you soon... 
Secondary Content
Bottom Content