Section Branding
Header Content
Ringgold goes from winless to region contender in two years
Primary Content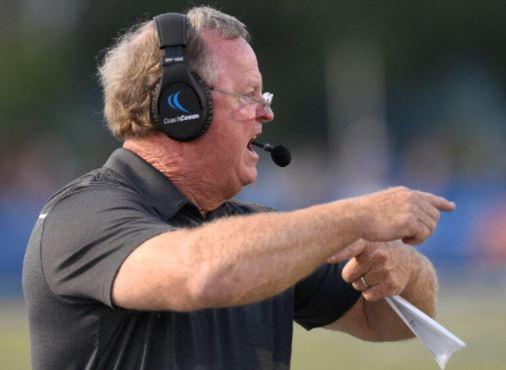 I called Ringgold head coach Robert Akins during his lunch hour.
I thought he might be on lunch duty, but the school is on fall break, so he was catching up on grandfather duties. He was stepping away from doing football things, as he told his team to do for the early part of the week. 
It's a question you ask with a team on such a hot start. The Tigers are 7-0 in Region 6-AAA and already have the most wins in a season dating back to their eight-win season in 2014 and the semifinal season that preceded it.  
So, about this bye week? 
"I think it's a good thing right now," he says. "Especially, after last week's game, I think it's essential. We have two offensive linemen and a linebacker hurt so it gives us a chance to get over our injuries. The team wanted to practice every day this week and I told them, 'No.' I told them they need to pull away from the game for a little bit to get fresher. So, we're only practicing Wednesday and Thursday." 
It seems like yesterday that Akins moved across the state line from Boyd-Buchanan High School in Chattanooga to take over the Tigers' program. He is now in his 15th season in charge. Two seasons ago, Akins' team went 0-10. They battled a lot of injuries then and played a lot of younger players. Those sophomores are now seniors, so Akins isn't all that surprised at the level of success this season and he points to their mentality as a group as a key factor.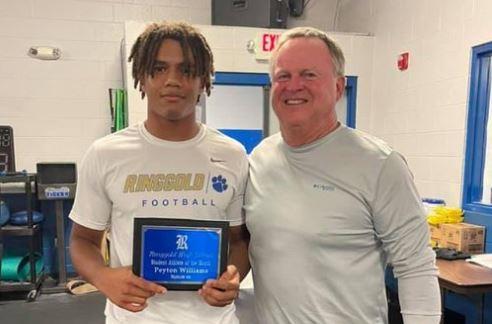 "They come up before school and do drills and activities on their own," Akins says. "They won't let the coaches mess that up. It's who they are. They'll come up to us as a staff and say, 'We need to go in full gear today.' They get together with our assistants and help with schemes and techniques. It reminds me a lot of the 2013 team." 
Understanding responsibility in a situation comes in many forms. For the Ringgold football team, it came from reading the book "Extreme Ownership" by Jocko Willink and Leif Babin, two former Navy SEALs whose tenets for accomplishing the most difficult missions in combat can be applied to any part of life. 
"The players read the book and are taking ownership in their situations," Akins adds. "They're in tune with their bodies and they're truthful of where they are physically and mentally. If they're tired, as an example, they'll tell us they're exhausted."     
You always have goals for a season and in Ringgold, they were pretty optimistic going in to 2021. They have more depth than they have had in years past. They knew they could potentially be good, but they happen to be in a very tough region that includes Sonoraville, Adairsville, Rockmart (who they finish the regular season with), and next week's opponent in Coahulla Creek. The Colts, under head coach Danny Wilson, already have surpassed their record for wins in a season with a 4-3 record. Four is the total number of wins from the previous two seasons combined. 
"Last year, we didn't know how to finish," Akins says. "We fought hard and those lessons last year aren't just about football. In this region, you have to fight hard every week. Yes, you make mistakes, but you have to get better and live up to the standard of excellence you have made for yourself here." 
Since we've already mentioned how books are impacting the Ringgold Tigers, let's look at movies for a second.
The fans of the team are wrapping themselves into the season just as hard as the team is. It reminds Akins of "Remember the Titans" this go-round.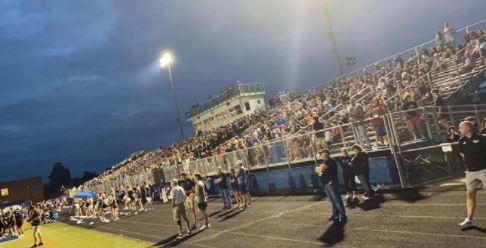 "It's been really positive," he says. "After the Adairsville and North Murray wins on the road, we had parades for us as we were heading back into town. They were state championship worthy! And this was at 12:30 in the morning! The town is excited and the fan response and school response have been really positive." 
"I think it's a really positive thing to have. But, after the game and the celebration, the town just presses on and the kids will do that, too. I know God has blessed us with great players and coaches," says Akins. 
And a week to look around and see what the job will be for the stretch run in Region 6.
Play it safe, everyone... I'll talk to you soon... 
Secondary Content
Bottom Content