Section Branding
Header Content
Hughes Proudly Carries The Banner For Southside Success
Primary Content
According to the calendar, Creekside and Westlake met last month, with Creekside winning a thriller, 27-20. But if you talk with Daniel Williams, a Creekside alum, you would think they were going to play again last week.
"I lost to Westlake one time," recalls Williams. "It was my senior year, over there, of course. You play at Westlake you're going to get a questionable call. We were down late in the game. They ran an option. The quarterback pitched to Pac-Man (Adam Jones), he bobbled it, our linebacker scooped it and scored. They called it an incomplete pass. That was 2001 and we will never be able to live that down. Back then you had VHS, you couldn't send that to GHSA."
Fast forward to 2021. Williams is now the head coach at Langston Hughes, which is a short drive away from Westlake. The Lions are responsible for the only blemish on the Panthers' regular season record during the 2020 season. Losing to a neighboring rival brings the kind of heartbreak that can linger. The coach can identify with his team.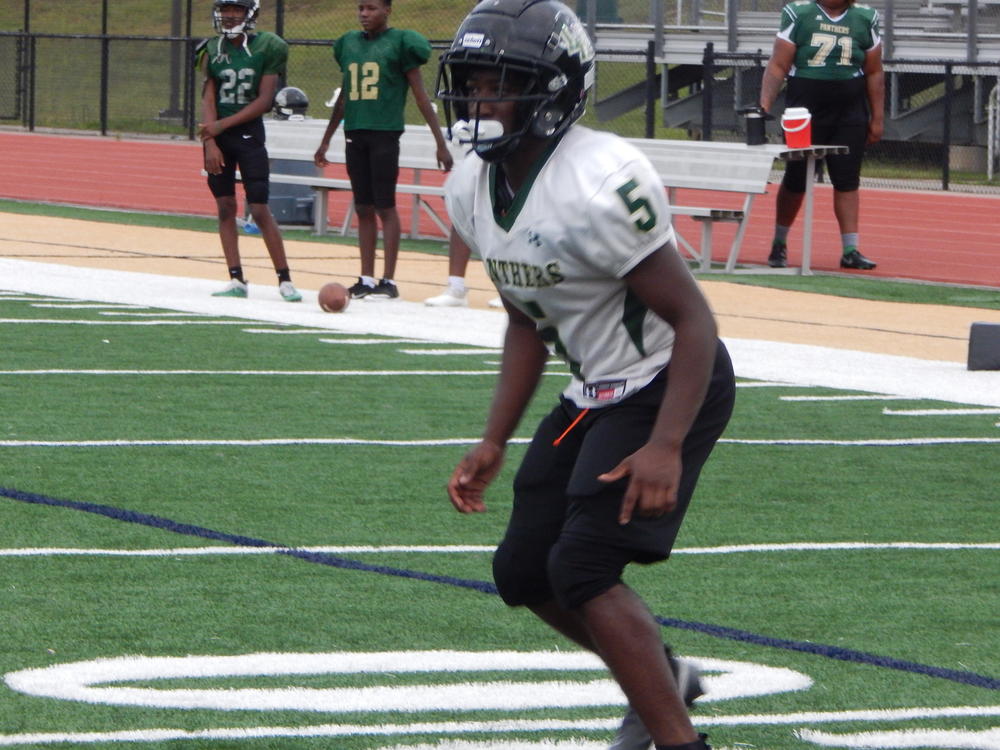 "The kids wanted that one," says Williams. "The majority of my team came back from last year and they know what it felt like, so they really wanted that one. They were loose at practice and flying around during the game."
The Panthers, No. 3 in the GPB Rankings, sent shockwaves through the Westlake home crowd, by holding the Lions scoreless in the first half and taking an 18-0 lead into halftime. Sophomore quarterback Prentiss "Air" Noland completed 13 of 22 passes for 150 yards and three touchdowns on the night.
"Air managed the game and got some throws in," says Williams. "He got the ball to our playmakers and let them make plays. We are always preaching to him to take the layup and he was taking the layup last Friday. But Westlake will never lay down. Creekside was up on them and they battled back to make it a get tight game. I knew all week that even if we had a lead, it still wasn't good enough."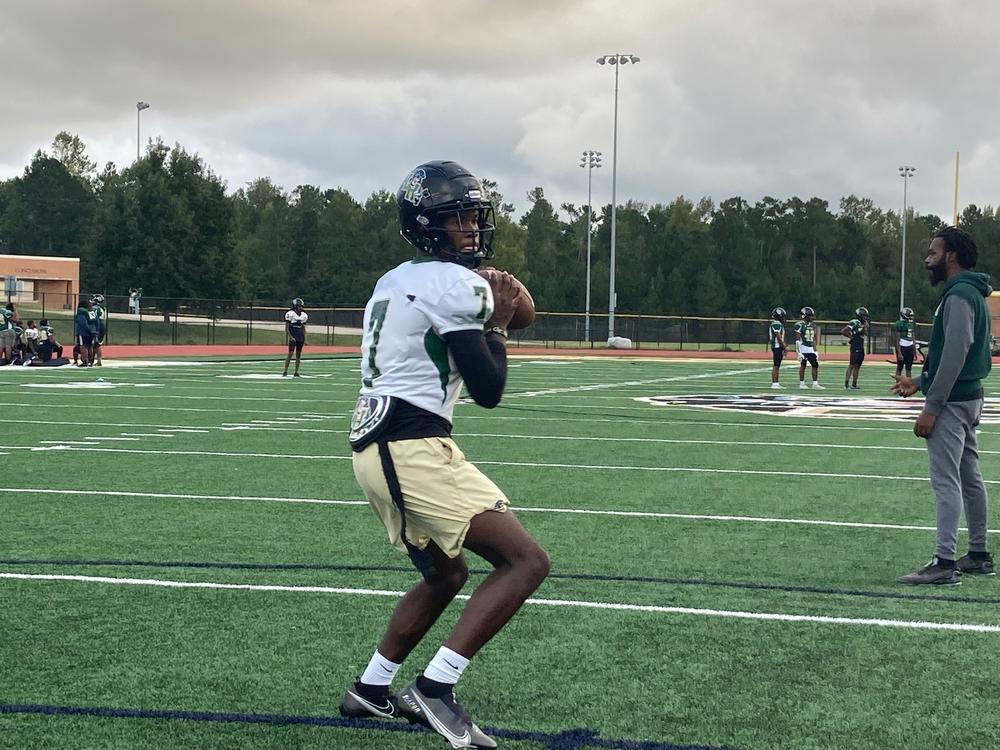 The second half was a different story, as Westlake came storming back and closed the lead to 24-17 with under two minutes to play. Williams' team was growing weary.
"We were cramping really bad on the back end," recalls Williams. "Armani Tookes, who caught a touchdown pass, went in at corner. He saw the quarterback's eyes, jumped in front of the running back, got the pick, and took it 81 yards."
Senior linebacker Michael Watson led the Panthers with 14 tackles as the defense sealed a 31-24 victory for Langston Hughes.
The win lifted the Panthers record to 5-1 and 1-0 in Region 4-6A. Westlake is now 4-2, while nearby Creekside is 5-1.
Williams is a product of the area and knows the pride that the communities feel, but he can't help feeling that the teams and their locations are being overlooked.
"They don't give us the notoriety," says Williams. "You can't make this up anywhere. How do the South Fulton County schools do it? These are the same kids that grew up together, all at three different schools. The amount of great coaching that goes on to get these kids all performing at a high level goes unnoticed, too."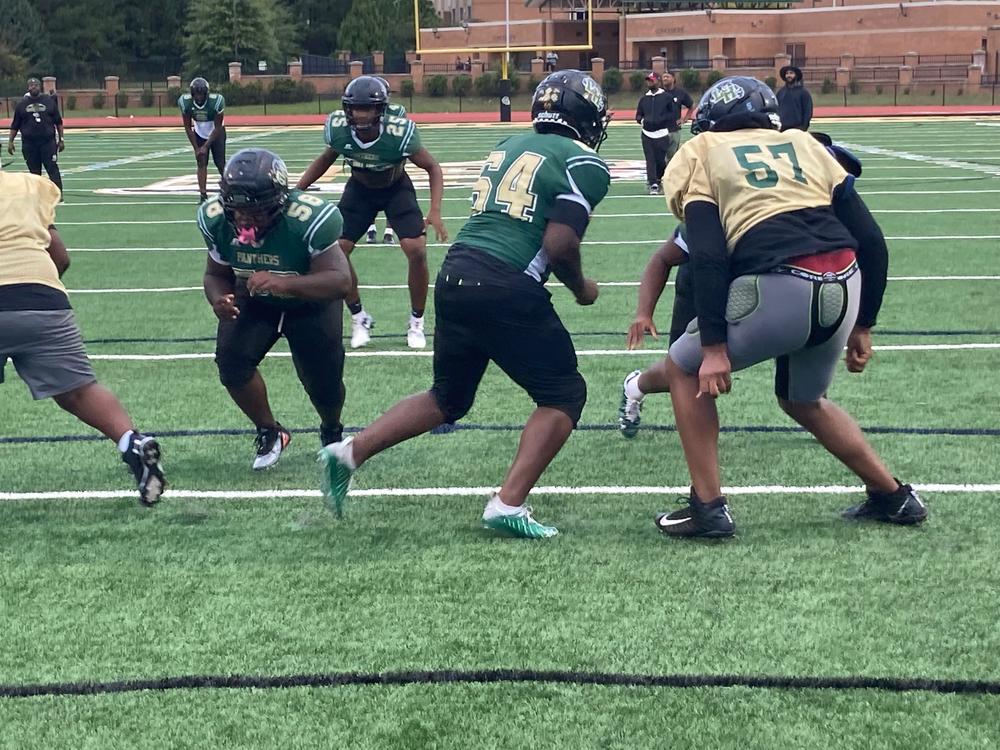 I like to call this area the "South Fulton Triangle," and this season visiting teams that venture in that direction on Friday nights don't come out the way they entered. Whenever Hughes, Creekside and Westlake square-off on the gridiron it's something special. It's kind of like a football game with a family reunion thrown in.
"That game that we played last Friday was special," says Williams. "Half of my team and half of Westlake all grew up playing together in the rec leagues. So, the families are familiar, the players are familiar and with Creekside it's the same thing. It's so hard for all of us on the southside to be successful. Most of the time it's one that will be hot and two are down, or two up and one down, but now all three are up. It's getting hard for us to find games now, because folks know what you are getting when you come here."
The expectations are growing as each week the whispers get a little bit louder. Could a state championship or two be headed to South Fulton? A stumble on the opening week may have planted seeds of doubt among the pollsters. The Panthers have been watching like day traders.
"I don't get into rankings and I never have," says Williams. "My kids say, 'Coach, we were on a bye week and we went down two spots in the rankings.' Of course, we lost that one at Newton, but bring it forward. Now Newton is 5-1. They are playing top-notch football, and we lost to them 7-6 in an overtime on Game One. A lot of people felt like we were reverting back to the old Langston. My kids thought differently and they are proving it. We got a different agenda."
The "Old Langston" term goes back to the 2019 season, when Williams succeeded Willie Cannon as head coach. Cannon launched the program at the school in 2009 and posted back-to- back 10-win seasons, during his tenure. Williams' first team went 2-8. It was the second consecutive losing season for the Panthers.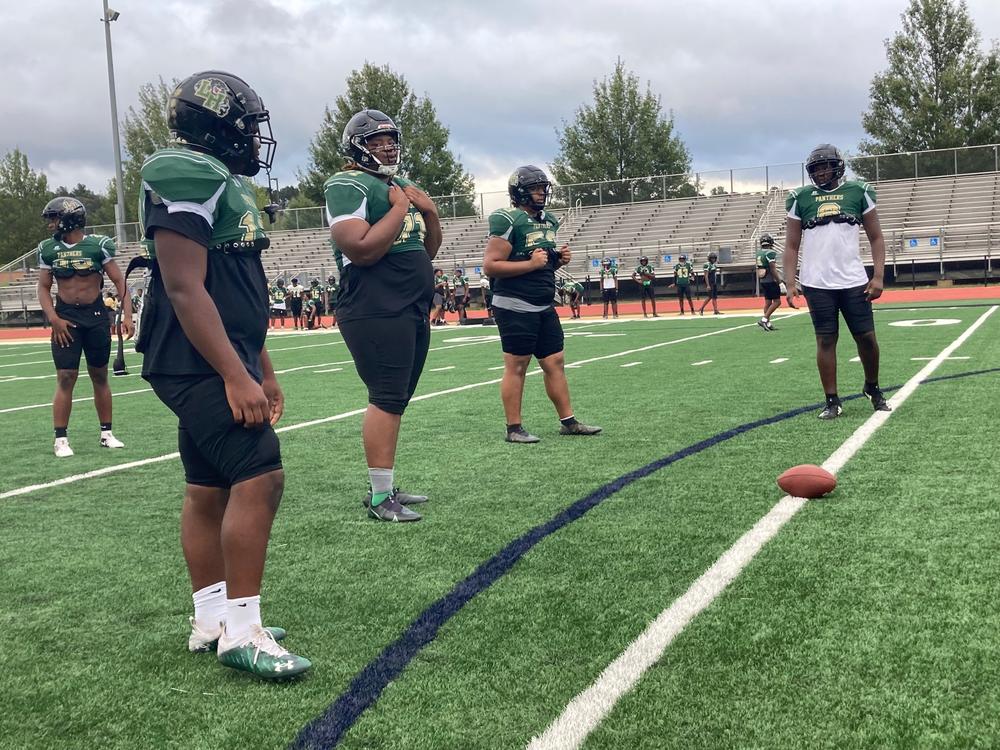 Then came 2020. In a season that saw many teams around the state struggle to get on the field and play, the Panthers actually thrived. Williams' team went 11-2, advancing to the quarterfinals of the state playoffs before losing to eventual state champion Buford.
They opened the season with a big-time win that grabbed my attention.
"Last season that Harrison win opened some eyes," remembers Williams. "They were coming off a state championship and that was our first game. Remember it was in the COVID season. It was their third game, but the first for us as Fulton County held us back. So, they were three games in when we went there and got a 14-7 win. That started my kids being hungry."
The big cats from the southside have managed to stay hungry. It is a key to their success. This week they will face an Improving North Atlanta program. Williams and the coaching staff had no trouble getting the team back down to earth after the emotion-filled victory over Westlake.
"The film coach did a great of breaking it down," says Williams. "We got all of the missed assignments from last week for them to work on and Friday we are going to work to be better. I told them we didn't finish the way that we should have. We held on to a lead, we didn't finish. We asked for a fast start and to be physical, they did that. In order for us to be great, we must finish games."
This week Football Fridays in Georgia will feature Roswell at Cherokee. It all gets starts with Recruiting 2021 at 7 p.m. followed by kick off  at 7:30 p.m. on the Great GPB!
Secondary Content
Bottom Content