Section Branding
Header Content
Healing Process Continues As Pataula Charter Moves On After Tragedy
Primary Content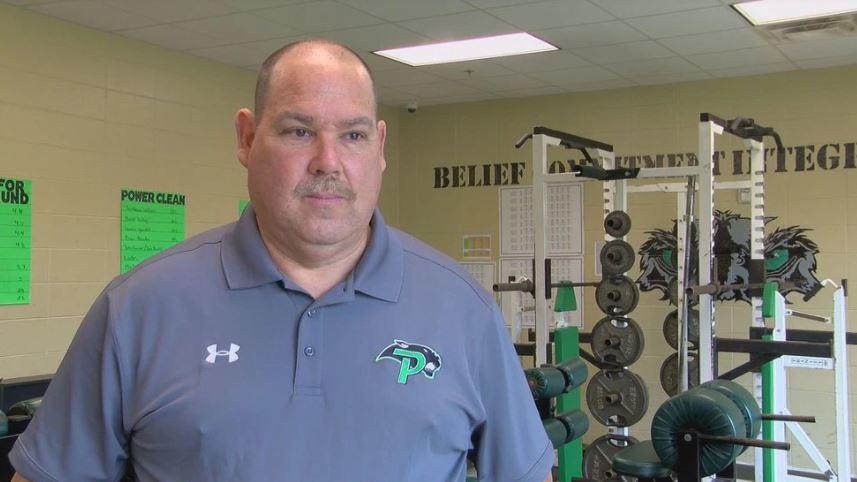 Pataula Charter Academy won their Homecoming game last Friday against Cross Keys down in Edison.
They're in Region 1 in Class A Public and play a non-region schedule in the town of just under 1,500. They play across the street at Calhoun County High School as they try to build their own facilities as a five-year-old football program in a small town in southwest Georgia.
A couple of seasons back, Todd West came home. He had to find a house in a hurry and settle into his new job as head coach for the Panthers football program as he tried to unite his family after the unexpected passing of his ex-wife, Misty. He loved his sons, Justin and Austin, very much and would now be close by. In addition, his two sons from his first marriage, Matthew and Kaleb, would now have their father to lean on in town as well.
His house and dinner table were full for him and his wife, Ky Ann.
He would lead the Panthers to the most wins in school history last year-- finishing 5-5 -- and they were 2-2 going into last Friday night. But there was talk that the game might not be played at all.
The Panthers and everyone close to the program had something else on their mind.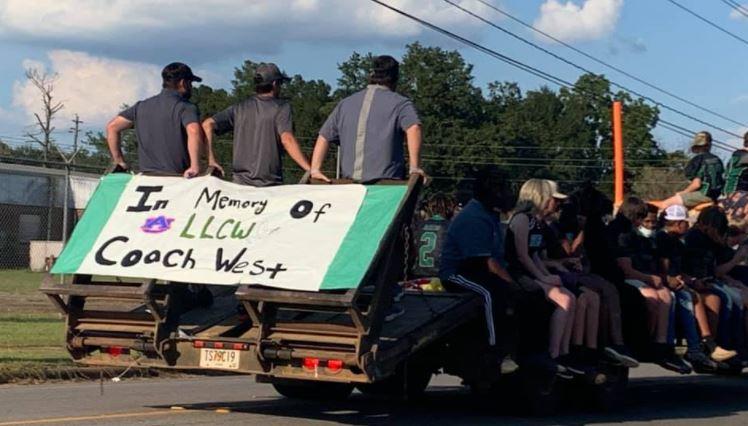 Local news reports said Coach West was driving to Dothan, Ala., from football practice last Monday night when he was involved in a two-vehicle crash involving a tractor. He died from his injuries in the crash at age 57.
"The coaches, administration, and players all met at the church Tuesday," Pataula Athletic Director Zach Mauldin tells me. "The Superintendent, initially, canceled the game. We met with the players and Coach West has two sons on the team. I was thinking 'If Coach West were here, he would say we gotta play.' I was having the same thoughts."
That night, at home with all the lights off in his living room for a few hours, Mauldin was getting emotional -- understandably so. With tears in his eyes, he could feel Coach West's presence telling him the Panthers were going to play and encouraging him not to cancel the game.
"There's not a manual for how you handle something like this," he says. "The whole school was hurt and sad. But people came together and the whole week was a tribute to Coach. It was a hurtful time, but we also got to love and support each other all week."
The homecoming parade went as scheduled Wednesday in Edison although a lot of people were unsure what the turnout would be or how things would go.
"We needed it," Mauldin says. "The entire community came out. And I don't just mean Pataula's. Calhoun County High is just across the street from us. They showed their support and the town did as well. Everyone was smiling and, that afternoon, one of the floats had the message 'Win It For West.' On Tuesday and Wednesday, you could read the hurt on people's faces. You checked people's eyes and saw the frowns on their faces. But it was great to see everyone turn out for someone who wasn't just a good coach. He was an even better man."
At the pep rally, the team surprised their teammates -- the twin sons, Austin and Justin -- with signed game balls in the center circle of the basketball floor and Cross Keys was coming to town in short order.
There was a game to play.
Everyone's roles changed and Mauldin could see the stress on the face of interim head coach Matt Fowler. He went to remind him he (and no one) was going through all of this alone. They were all there for one another and if there was anything he needed, those around Fowler were there for him. The team was on a rollercoaster of emotions and the staff tried to make sure the kids weren't getting too high or too low before a single ball had been kicked.
The pre-game ceremony was something Mauldin had never experienced before -- two to three minutes of total silence. Both teams walked 2-by-2 and arm-in-arm and Coach West's two eldest sons met the two playing that night at the 50 yard line. They gave them the game ball to get things started.
"I get chills down my spine talking about it," Mauldin says. "I give a lot of credit to Cross Keys head coach John Bowen. What he did all week leaves you speechless. I remember what he first said: 'I know y'all want to play and we'll do it with class.' They could have easily said 'We're not coming.' I will forever be appreciative of all his support."
The game was a big win for Pataula Charter. Justin scored the first two touchdowns, by the way, and the team wore orange socks in honor of Coach West's favorite college team- Auburn. When the win was theirs, all Mauldin could think about was Coach West as he looked at the scoreboard.
"I remember once we won at Glascock County and it was a game where we really fought for something. He turned to me and said, 'Coach, winning is fun. But it's not just about that. It's the joy you see on your player's faces.' I just thought of the joy that would be on his face in that moment."
Todd West was like a big kid himself in those times. When the game would end, he would run over to the scoreboard to be with his players. For him, his players were always first.
Pataula Charter is now in their new week getting ready for Sneads High out of Florida as they chase win No. 4 in 2021. There aren't a lot of folks talking about the past week all that much. You do get your share of reminiscing and storytelling around Edison, but those close to the Panthers are getting back into a normal routine- even as things aren't really that normal.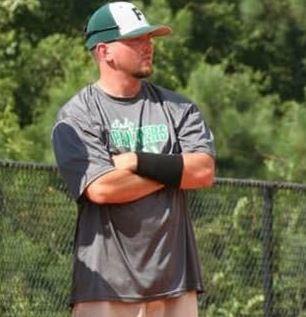 There are times where Zach Mauldin will look at the clock, around 12:30 or so, where he would be in one corner of the gym and Coach West would be arriving from Quitman from a door in the opposite corner.
That door doesn't yield the same results now and it hits him hard.
There are still handwritten notes in the weight room that bear West's hand. Students that would only get to see him in Fifth Period, since they weren't football players, have their on-campus moment of loss and remembrance then, too. The loss hits some sooner rather than later. But it hits everyone all the same as they all adjust and adapt.
"What keeps me going is the time I had with him," Mauldin tells me before he hangs up his phone. "We were really good friends and that keeps me from being sad.
"I'm glad we crossed paths in our lives..."
I know he's not the only one, either.
Play it safe, everyone... I'll see you soon.
Secondary Content
Bottom Content