Section Branding
Header Content
Unbeaten Douglas County Inspired By Memory Of Fallen Teammate
Primary Content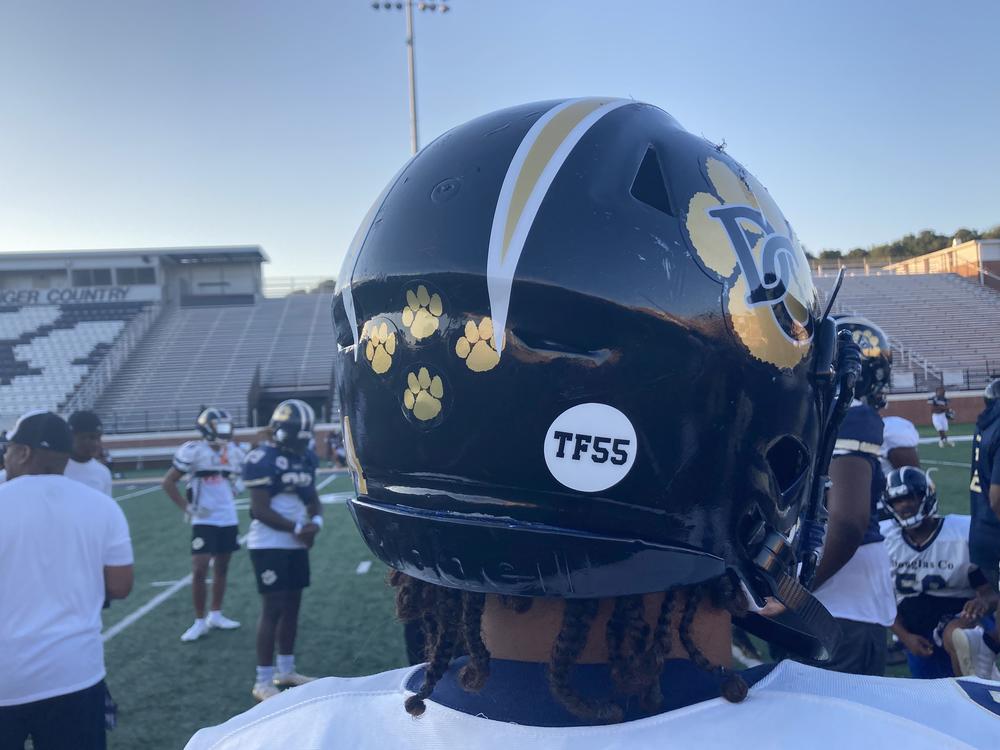 The Douglas County Tigers maintained their unblemished record with a win over cross-county rival Alexander last Friday night. The players know each other, the coaches know each other and the fans know each other.
"That was big for us," says Douglas County head coach Johnny White. "I have known Coach (Olten) Downs for years but now his is with the enemy. The record doesn't mean anything in that game. They are our rival and we have been in the same region with them ever since I got here. Every program in Douglasville has a good coach now. I root for all of them except for the one week when we play them."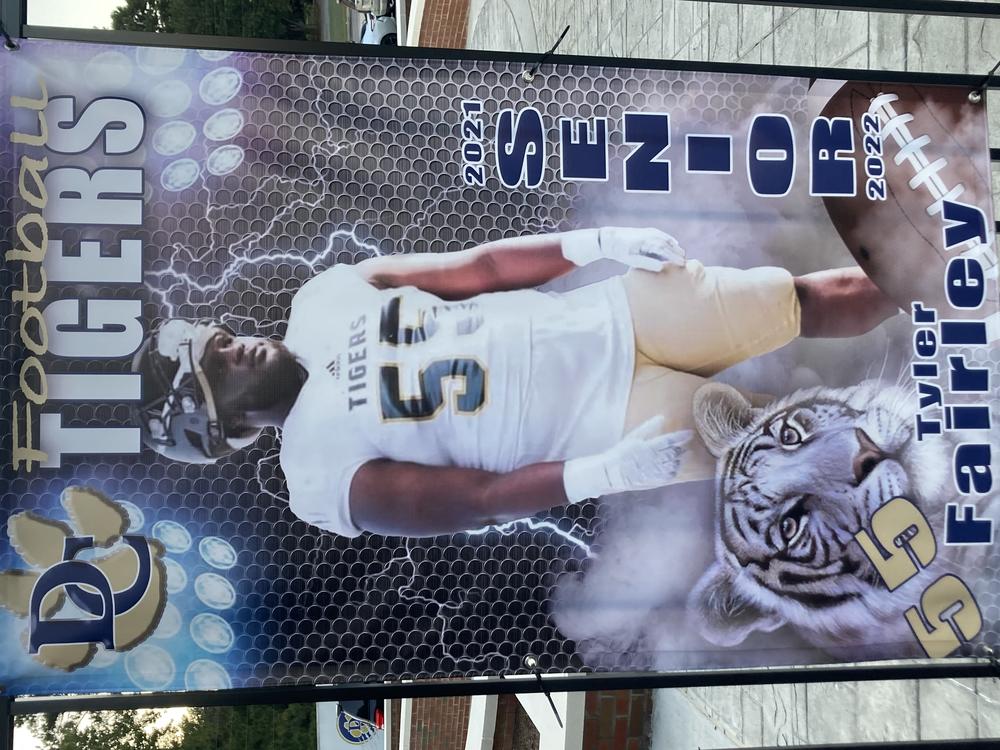 Sophomore quarterback Sire Hardaway turned in an excellent performance completing 20 of 24 attempts for 205 yards and two touchdowns. Junior running back Latrelle Murrell rushed for 150 yards and three touchdowns on just 10 carries. At the end of the evening the scoreboard read Douglas County 35 Alexander 20.
The victory raised the Tigers' record to 5-0, but there is another number that means much more -- 35 plus 20 equals 55. And 55 is the number that was worn by a major source of inspiration for the team, someone who seems always on the mind of the coach.
"Tyler," says White. "I think that we are playing the way that we have been playing because they have something and somebody to play for. Losing a teammate at the beginning of the season like that … I wouldn't wish that on any coaching staff or any team. We all have the same 'why' now and I think that is the reason that we have been able to play the way that we have."
Tyler Fairley was known as a gentle giant among his teammates, and was looking forward to playing his senior season for the Tigers.  He passed away on Aug. 1 and White says it was one of the hardest things that he has ever been through. A memorial was held at the school and on the team's first day back at practice the team noticed a white dove sitting atop the building overlooking the practice field. When I stopped by practice at Douglas County this week, I noticed the senior poster of Tyler Fairley posted at the stadium entrance. Every player's helmet has a "TF55" sticker on the back in tribute to their fallen teammate.
"He wore No. 55," says White. "So every morning instead of having a moment of silence, we say let's have 55 seconds of silence. Then, in our first game, we scored 55 points … last week 35-20 ... the week before the score was 44-10 with one timeout left (55). It's a recurring theme. I know that he is looking down on his teammates. Every time we break a huddle it's on 'TYLER.' At the end of the third quarter instead of four fingers, we hold up 55 . Everything we do is for him."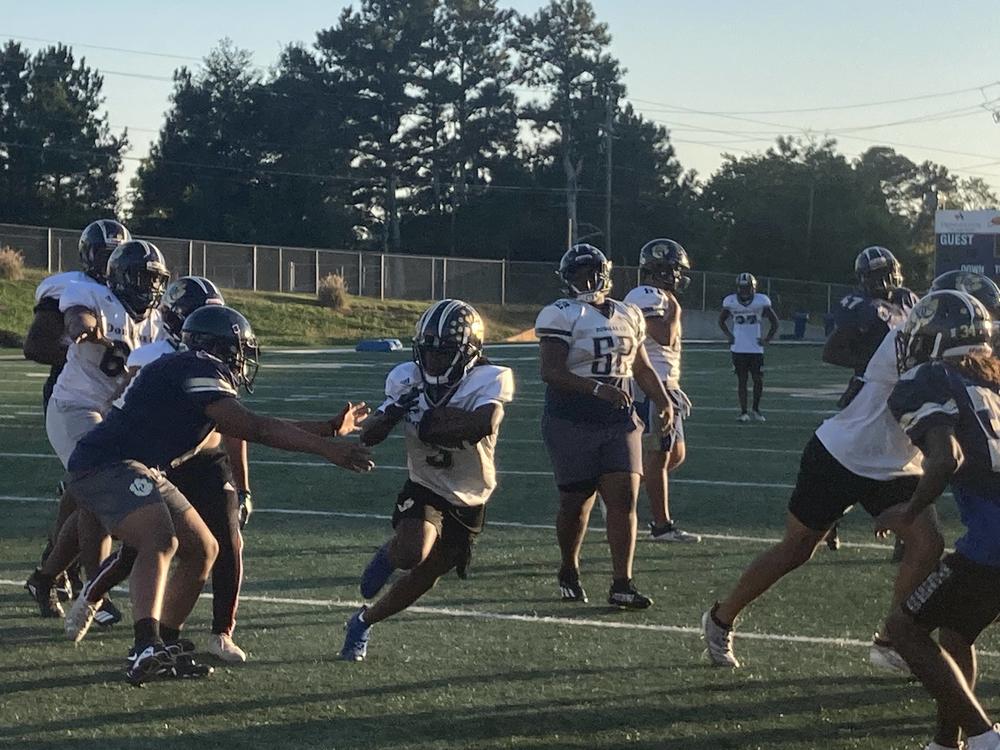 Playing through adversity has toughened this Douglas County team. With the departure of some highly recruited players from a year ago like Jonathan Jefferson who is now at Georgia, and Kani Walker, who is at Louisville, this was expected to be more of a rebuilding year. The 2021 Tigers have given an extra-inspired effort so far.
"It's ahead of schedule," says White. "But they are all on a mission because there are no big names. They know that for us to win it will take all of them together. That is what it will take for us this year and I like how this team is doing it. We come to work every day. The four-second drill has been important. For four seconds I need you to give everything you got.  Four seconds of maximum effort."
Region 5-6A is a difficult one and it looks like there could be two good teams that won't make the playoffs this season. Douglas County has games coming up with South Paulding, Rome and Carrollton. Their region record is 2-0 after last week's win.
 "I enjoyed the win over Alexander," says White. "But now it's on to Paulding. It was at this point last year that we were 5-0 and went down there on their homecoming and we lost. I think (the Douglas County players) believed everything that they heard. It's the little things. When you start believing all of the things that they tell you, you have forgotten the little things. We really have to strive at home this week."
White loves to read and each year gives his team a reading assignment. This year the team, along with the coaching staff, read Jon Gordon's Training Camp, an inspirational novel about a fictitious non-drafted free agent trying to make it in the NFL. There were weekly quizzes and the coach believes that it was an overall positive experience.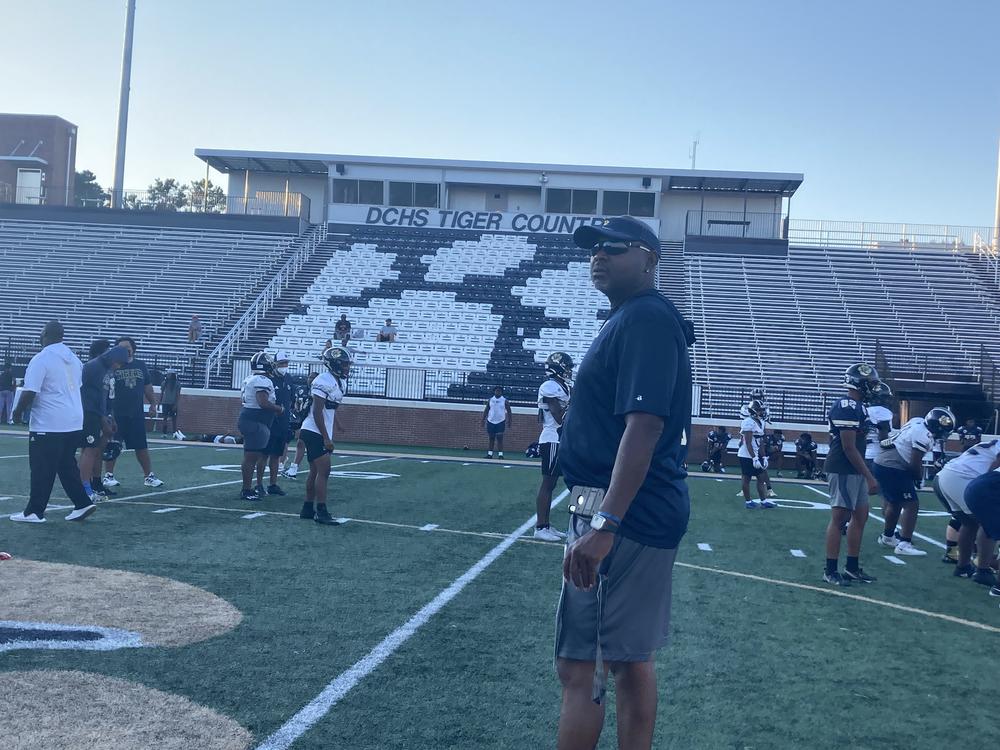 "From the book, we learned that people who are great do ordinary things, extraordinarily, every day," says White. "That is what we aim to do. I want my kids to be great at fundamental football. If we can be great at fundamental football and do it at a four-second pace every day, then we have a chance to be 1-0 every week. We've been blessed to have been there at 5-0 last year, so now I'm just concerned about Paulding County. We must eliminate turnovers. run well, block well, eleven to the football on defense and why do we do everything …Tyler Fairley."
This week Football Fridays in Georgia will feature South Paulding vs Carrollton. It all gets started at 7 p.m. on the great GPB!
Secondary Content
Bottom Content