Section Branding
Header Content
With Losing Streak Over, Lumpkin County Eager To Take Next Step
Primary Content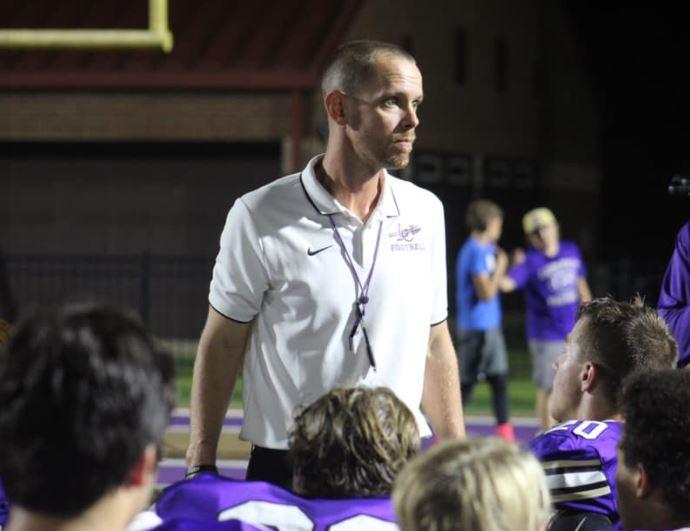 Lumpkin County started its football program back in 1961 up in Dahlonega.
They have only finished above .500 nine times in school history and four of those were in a run in the early 2000's under George Hoblitzell, where the team made four first-round playoff appearances.
They've only been in the playoffs once since then -- 2014 when the Indians finished 5-6.
But Caleb Sorrells saw something and applied for the vacant head coaching position back in 2019. Times have been tough and they included a 19-game losing streak that stretched from those seasons to the present. Until the week of the Sept. 17, when the Indians beat St. Francis, 34-14, to turn that losing streak into something in the past tense.
A win like this one has that extra level of sweetness to it.
"All wins you have are good," Sorrells admits. "But a win like this one has that extra level of sweetness to it. From all the time, effort and belief you have and with all the people that are involved to make it a success, there were a lot of people that are rewarded in a time like that.
"There were a lot of things in place when I took the job. The facilities here are great -- and not just for a school in the mountains. And our superintendent and principal have always had the approach that if you're going to do something, do it right. They understand all that it takes to make it work. They've been in my shoes and they want to see the successes, too."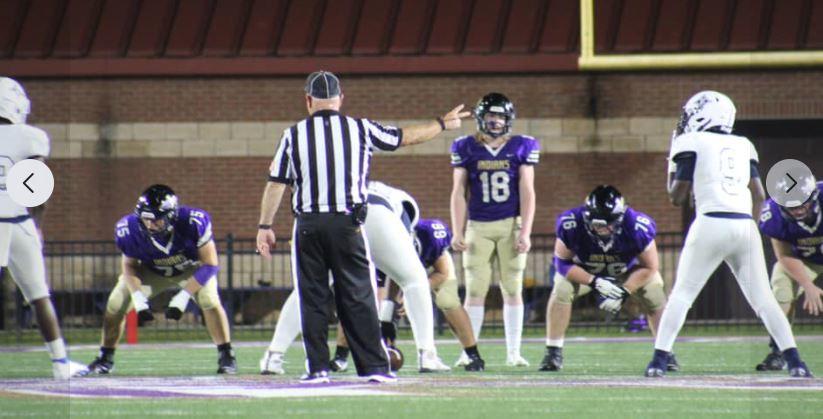 When you catch up with Coach Sorrells, he tells you up front the situation in Lumpkin County is a great environment where you have a small town that has a thriving smalltown feel attached.
"I firmly believe if you put in the hard work, the long hours and the equally long days good things will happen. Of course, I hoped we would have won a few more games since I started. But I haven't lost any faith in what this could be. Not at all."
I wanted to ask him, in this job that is always attached to wins and losses, what Sorrells has learned about himself and those around him with a record of two wins in his first 24 games.  
"What have I learned about myself? 
"One, football does not define me -- although it tries! Coaching is what I do, but the what does not define me. The why defines me, and coaching is just a perfect tool to accomplish that why: leverage my influence for a positive impact on kids now and in their future roles as husbands, fathers, employees and community members.
"Two, God has a good plan, which is really easy to say and trust when things are going well and you're winning.  But a losing streak can test your willingness to trust that plan and to persevere.  God has been really faithful to give me just the right encouragement along the way over the last few years.  Sometimes that was a random message from somebody in the community, sometimes it was a great day in the weight room; lots of times it was players and coaches on our team who just stubbornly refused to quit.  But I learned that I was tough enough, in God's strength in His plan, to fight for this team and for these kids in the face of some really frustrating stretches where the scoreboard didn't read like you wanted it to at the end of the night.  And that's a toughness you don't truly know you have until you have to prove it," says Sorrells. 
"Yes, I've had to learn to be more assertive, and yes, that will be an ongoing improvement I'll have to make in myself."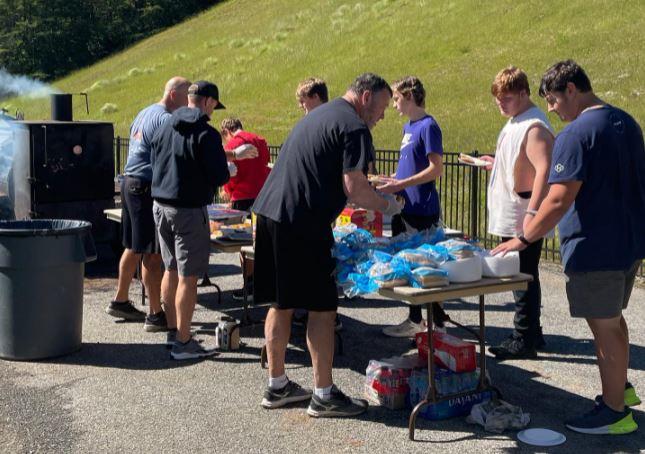 And he gets to do it in a region (7-AAA) with an improving, state-ranked Cherokee Bluff team, a Dawson County team under Sid Maxwell, and a Gilmer side that has brought veteran coach Paul Standard from St. Pius. It's a tough bunch but Sorrells has faith coming from different directions.
"I love the process of getting better," he says. "You teach and coach fundamentals, scheme and culture, but a big part of this is you really have to believe it. It's a challenge and it's rewarding to be able to prove what I believe in. But the big thing is: You can't go to Step 2 until you get to Step 1."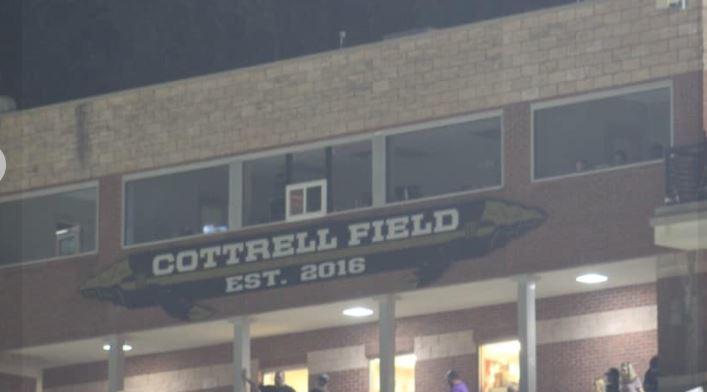 Sorrells thinks the win over St. Francis was a legitimate step to get where everyone wants Lumpkin County to go as a program. Everyone came together, believed in what they could do as a group, and got a win to break the longest losing streak in the state at the time.
"When the light bulb came on for our kids in our last game, their confidence rose with every successful play. They know now they can go and do on game nights what they have been working on every day in practice," says Sorrells.
The next challenge for the growing confidence in Dahlonega will come in region play as the Indians host that Paul Standard-led Gilmer team this Friday night.
And we'll be watching.
Play it safe, everyone... I'll see you soon.
Secondary Content
Bottom Content