Section Branding
Header Content
LaGrange Back On Right Track With Napier At Helm
Primary Content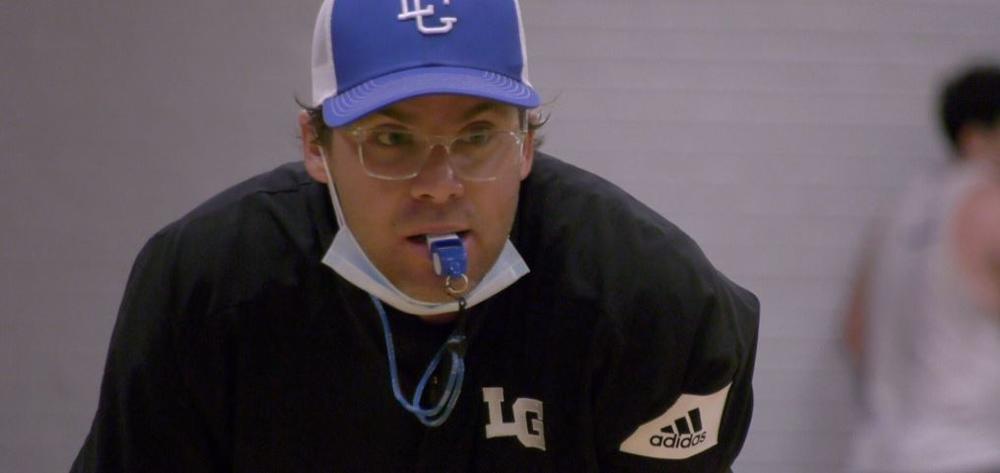 Before last season, LaGrange football hadn't had a winning season since 2009 when Steve Pardue was in his next-to-last season on the sidelines at Callaway Stadium.
It had been a difficult run for sure. Six out of the seven previous years before Matt Napier's arrival, the postseason saw the Grangers watching from the outside looking at everyone else chasing titles.
Since then, it's been a different vibe as Napier came over from Callaway.
The Grangers were 8-4 last year and made a second-round playoff appearance -- the first one of those since 2012, mind you -- and something to build on. This season, it's 4-0 out of the blocks with big wins over Upson-Lee, McIntosh, Columbus and Kendrick, with Shaw waiting in the wings this Friday night.
And, I will admit publicly, that I seem to be getting very good at interrupting coach's dinners these days. Matt had just wrapped up everything on campus after practice and had Hamburger Helper in the microwave when I called.
"Since I was hired in the middle of the quarantine, I didn't get to do the full off-season program leading into last year," Napier admits. "But this year, we got to do those things that are so vital to the success of a program -- weights, speed training, work on mental toughness. We were eager to get it all started and build this program."
Before Napier became head coach at LaGrange, he was the long-time offensive coordinator for Pete Wiggins at Callaway and we all know the success of that program. Napier knows what it takes to be successful and knows that the same type of player he saw in Hogansville is there in Troup County for the Grangers.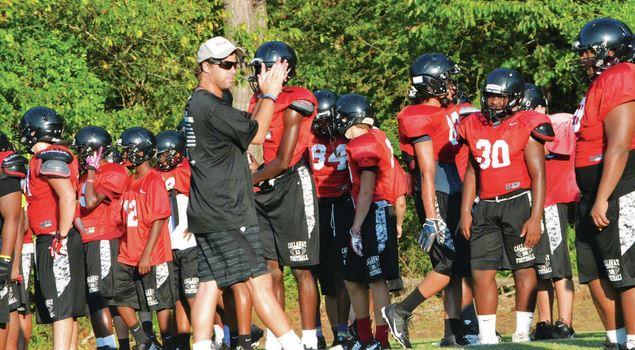 "I still talk to Coach Wiggins, even though we're in that 'limbo stage' of being head coaches with different programs," he says. "We're best friends and we always will be. He taught me and showed me about how to do a good job managing staff and players. He also showed me about how important it is to be organized."
They all grew up together in the coaching fraternity and got to learn and grow as they went along as one of the most stable staffs around.
When it came to this job with the Grangers, the past gauged his initial interest. Former LaGrange head coach Donnie Branch, who held the job from 2011-13, was the first to reach out to see if it would be a place for Napier to be a head coach since he hadn't applied yet. There were questions to see what the program could be and, now their conversations are full of wisdom and advice. They're instrumental to Napier's day-to-day. Matt knew Pardue, the legendary Grangers coach through the Georgia Athletic Coaches Association clinics, breakfasts and attending the same church before he moved home to Kentucky for a while. Pardue would return to Georgia and is just as influential.
"I tell him, he reminds me of my dad," Napier says. "He's a wise man and a wise coach. It's good now to be able to call him and get his opinions, too, on things.
"The community here in LaGrange understands what it takes to be successful. The tradition is rich and the support is strong. This is a program and a community that really stands out with their 11 state titles and the second-most wins in state history. There's pride in this program and it is a special place. With that comes a responsibility and an expectation."
Coach Napier also says that pressure is a privilege and with all the players that come back to be a part of the program, he has been able to see the huge pride that exists with the history there.
"It makes you excited for it..."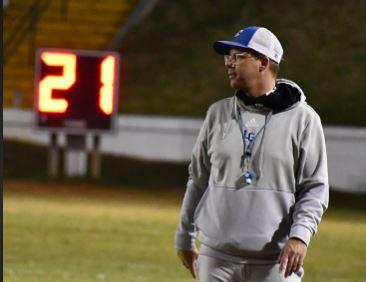 Coming from a family of coaches, I had one last question for him: "Who's on your speed dial when you want to dial out and ask a question?"
He would love for his first number to be his dad, Bill, who lost his fight to ALS to 2017. Matt got to play for his dad at Murray County during his 16 seasons on the sideline (1991-2006). He still feels, as we all do, that he gets the chance to talk to him when he needs. Their memories lead to decisions that may need to be made these days.
But the answer is his two brothers: Billy, who is coaching at Louisiana these days, and Kurt, who was a part of the Callaway staff for a time before heading back to Murray County.   
So, whether it's building or restoring programs, Matt and his brothers know their duties in front of them. For Matt, the interlocking L-G logo gives him the chance to be a part of something special every day.
Play it safe, everyone... I'll see you soon.
Secondary Content
Bottom Content