Section Branding
Header Content
Kennesaw Mountain Finally Ready To Be A Prime-Time Player
Primary Content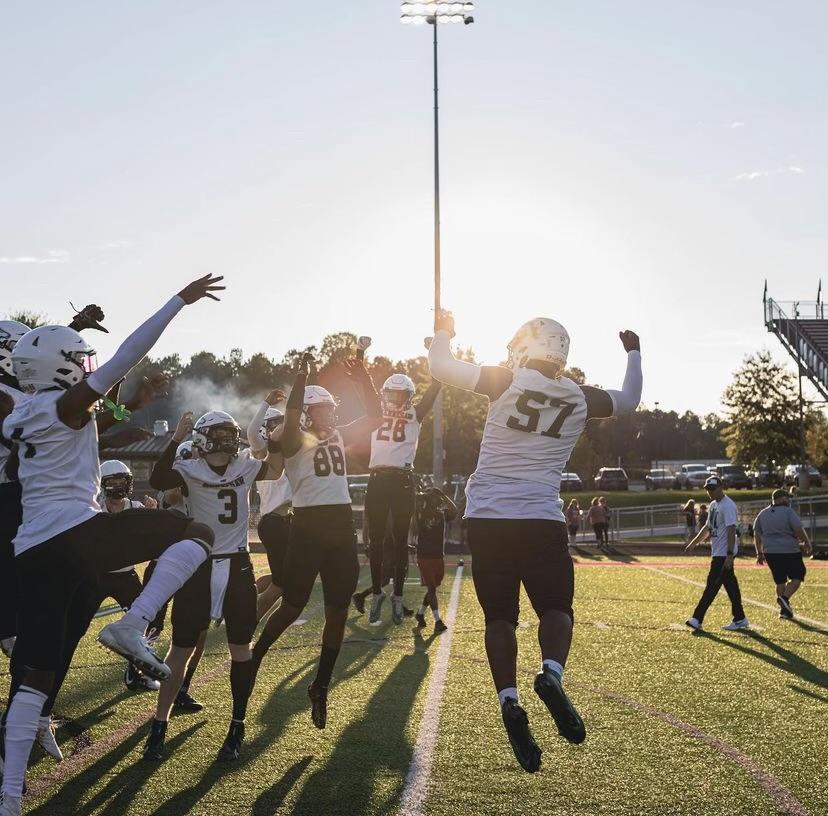 Georgia is the home of great high school football. It is also the home of a booming film and entertainment industry. It really doesn't matter what part of the state in which you live, you can find film and television productions going on everywhere. You never know when you might get your big break and find yourself in front of a camera or a few cameras. The Kennesaw Mountain Mustangs found out a week ago when they became a midweek replacement.
"I think it was Wednesday that Rusty Mansell reached out and wanted to know if we would be interested," recalls Mustangs coach Caleb Carmean. "I said, 'Shoot yeah,' anytime I get a chance to get our kids on TV. That's what it's all about.' It was a crazy 48 hours, that's for sure. If we've learned anything in the last 18 months, it's that you never know what's going to happen. You might as well take advantage of the opportunities that you get."
We really preach to our kids the importance of being a relationship-driven program.
Quiet on the set! It's Kennesaw Mountain, a program that has only made one playoff appearance in 21 years of playing football, facing an Allatoona program that has been a postseason fixture. The Buccaneers have been to the state championship game twice, winning it in 2015. On paper you would say that it can't be a box office hit, and will likely go straight to Redbox, or even Blockbuster (if you can find one). Ahhh, the critics would be wrong about this one.
"We anticipated that the game would be like a four-quarter fistfight," says Carmean. "That's exactly what it felt like. We fell behind early. Allatoona did a great job of holding on to the ball and limiting our possessions and they methodically went down the field on us early. In the second half we got into the physical mindset. Defense really had a great second half, thanks to great adjustments by our defensive staff and we scored just enough."
Just enough for a 22-21 victory thanks to an amazing night on defense led by linebacker Ethan Voltaire's 18 tackles, while the offense provided the "show stopper" to win the game. Cayman Prangley hooked up with Savion Riley, and the Duke commit went the distance for an amazing 53-yard touchdown. Nothing else quite like having a scene play out just the way the director planned it.
"It was third-and-3," remembers Carmean. "We had a call there where Cayman had to read it out and take what the defense gave him. He did a great job. This is Cayman's third year starting for us, so we knew that we wanted to put the ball in his hands for that decision. What Savion did after the catch was pretty special. Great job by Cayman and Savion to make that play happen."
Friday night's victory was a milestone for the Mustangs. It was their first win over their Northwest Cobb County neighbors in four meetings and it has Kennesaw Mountain off to a 3-0 start for the first time in school history. It is extra special for Carmean, a 2005 Kennesaw Mountain graduate, who is in his fourth season as coach at his alma mater. These are not the Mustangs of his youth. When I asked what was different this season, Carmean's reply was that maybe it is just time.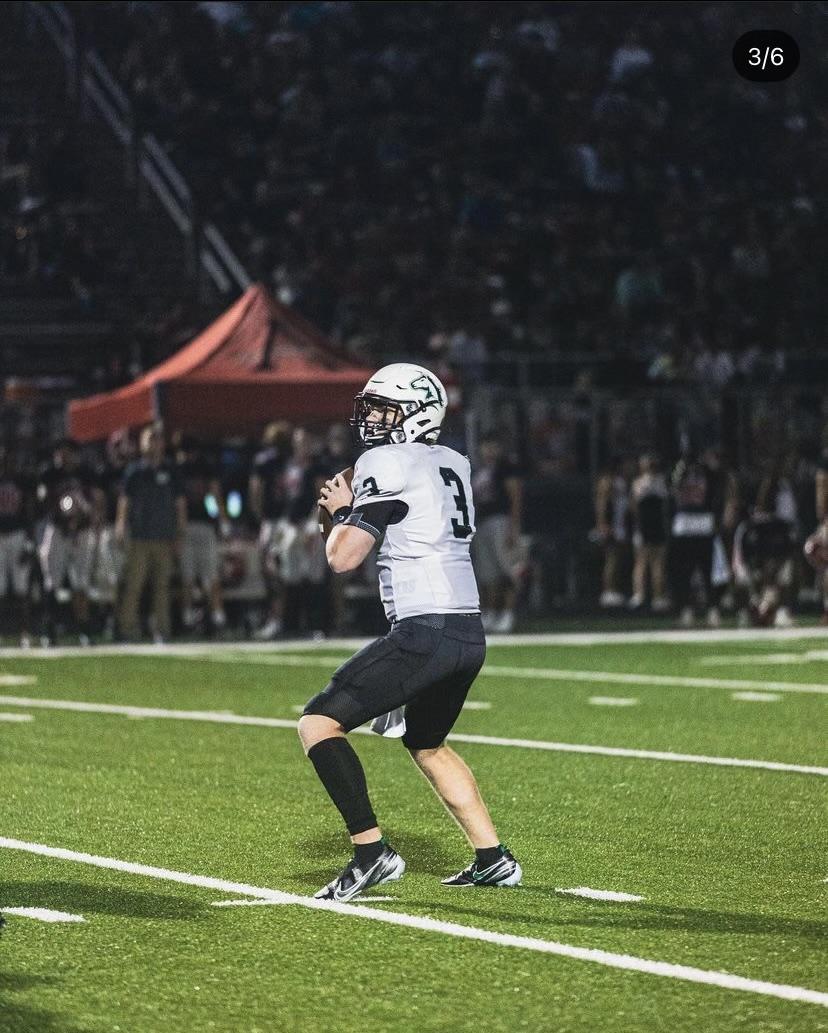 "I don't know if I have done anything really groundbreaking or different," says Carmean. "As a group we are very senior and junior heavy and this group two years ago was 0-10. It has been a rallying cry for this team. They went through a 0-10 season to making the playoffs for the first time in school history last season. It means they have learned how to battle through adversity. They know how to not get too down and not get too high. That helps through the course of a tough four-quarter game like Friday night."
There is something that Carmean is working to instill in the program that he learned in college. He credits coach Phil Jones at Shorter University for teaching him the importance of relationships. Carmean played on the inaugural team at Shorter and aims to see that principle take hold at Kennesaw Mountain.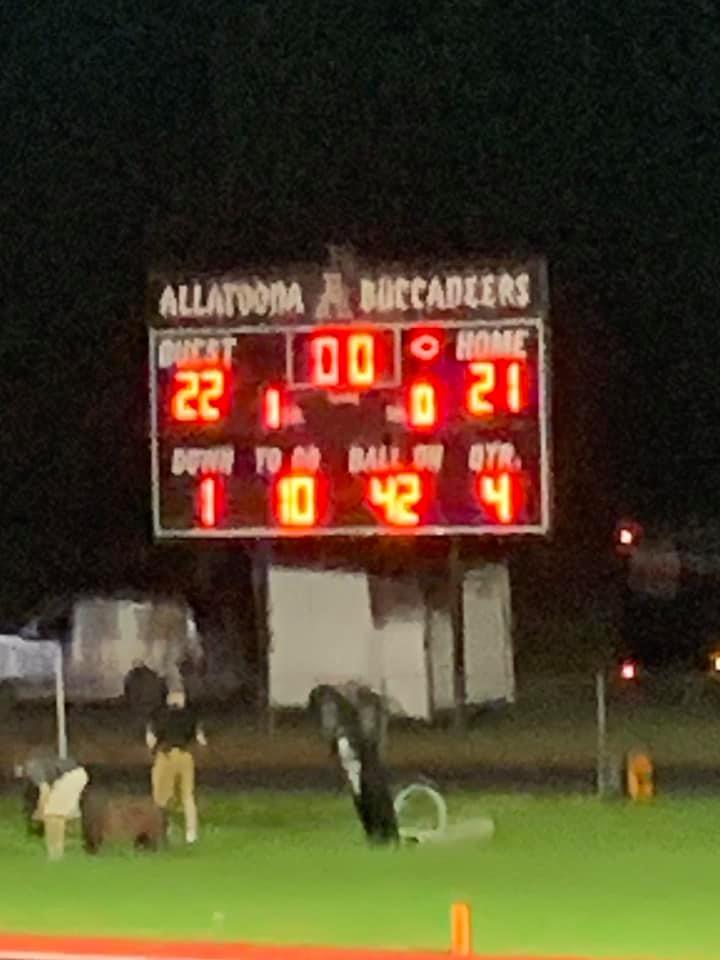 "We really preach to our kids the importance of being a relationship-driven program," says Carmean. "Our kids genuinely care about each other and care about their coaches. We want them to understand how important it is to compete. Not just on the football game field, but on the practice field, in the classroom, and in the community. Wherever they are we want our guys to strive to be the best."
The theme seems to have made a connection within the team and the school. Last season's team went 4-6 and the Mustangs made their playoff debut. This spring more than 120 players turned out for football at Kennesaw Mountain. The winter workouts went well and there was a spring scrimmage against nearby Harrison. The taste of success and time in the weight room had the Mustangs primed for a great start. Nobody worked harder than Prangley.
"Cayman is a very quiet worker," says Carmean. "He shows up every day, works hard in the weight room, and does a great job in the film room.  When I got the head job, Cayman was an eighth grader. He took over after the second game of his freshman season. It has been amazing to watch how hard he works. He knows how important it is to out work everybody else."
No doubt the win over the guys from up the road has attracted attention and serves notice that there is a stampede going on up Hwy. 41. The spotlight is on the Mustangs just in time for play in Region 6-6A. This week Kenesaw Mountain faces a Sprayberry team that is coming off a 33-0 win over Wheeler. Sometimes the that summer replacement catches on and gets extended for a full season. It looks like these Mustangs are ready for their close up. Lights, cameras, action!
"We open region play with Allatoona, Sprayberry and Kell," says Carmean. "They are the No. 1, 3 and 2 seeds from the region last season. It's not going to be easy and I told them Friday night after the game great job, great win, enjoy it Friday night, but Monday we had to get into Sprayberry mode. Our goal is that we don't want Friday night to be the biggest win of the year. We don't want it to the highest point of the season for us. We want it to be a great win, but it was a great win because it was the game of that week. Now, we have to get the win for this week and that's the next one."
Football Fridays in Georgia debuts this week with Creekside visiting Cartersville. Kickoff is at 7:30 p.m. on The Great GPB.
Secondary Content
Bottom Content