Section Branding
Header Content
Schools Discovering Creative Ways To Deal With False Starts
Primary Content
Necessity is the mother of invention. 
Just ask folks like Eagle Landing Christian Academy's Jonathan Gess, Ware County's Jason Strickland and LaGrange's Matt Napier. 
And, to be honest, the last 18 months or so have proven to coaches that you have to be flexible in your approach to everything in their day-to-day.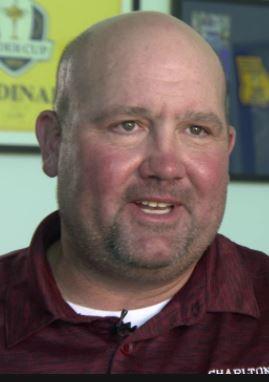 "The last year-and-a-half have taught me and my staff to treat anything like water off a duck's back," Charlton County head coach Russ Murray says. "What happens on Monday or Tuesday can be different the next day and you have to be ready for it." 
While Murray was looking at the larger picture, coaches are having to make snap decisions on schedules, non-region games, and personnel to try and have games in 2021 as we all maneuver the current landscape. By mid-week, close to a dozen games have been altered or taken off the board entirely and it leaves two-dozen teams with questions as to how to fill a grid and stay as healthy as possible at the same time. 
Eagle's Landing Christian Academy originally had Heritage-Newnan and Ware County had Bartram Trail of Florida. But those schools had to cancel, which gave two high-powered programs the chance to actually play each other this weekend.
At least twelve other games are off the books and the Grangers ended up with a road game at McIntosh. It took a lot of work and, a few hours after the original post on social media, before the new matchup was formed. 
One school that had to cancel outright was Atkinson County in Region 2-A. They were set to have a game with Jeff Davis, but the game won't be made up and the Jackets are trying to find another opponent as we're talking.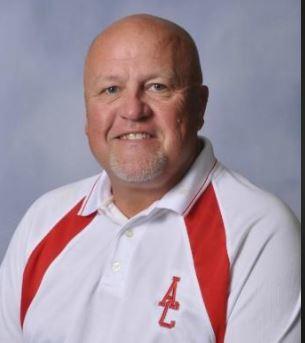 "We were down to dressing 19 kids in our scrimmage against Berrien, but we got a lot of those kids back in last week's game against Bacon County," Atkinson County head coach Carl McGowan tells me. "We ended up dressing up 26 or 27 versus the 34 that are on the roster. And then we turned around this week and lost six kids to exposure and one positive case. We're back to 19 or 20 kids again and we're just not able to play a full four quarters against a larger classification. 
"It's not healthy for our kids and not the best move for our program." 
McGowan admits that fighting COVID-19 puts a lot of additional jobs on a coach -- washing clothes and disinfecting locker rooms and weight rooms every day. There's tracking kids and making sure they're not violating any kind of social distancing protocols. That's a part of it, too. 
"We're watching for symptoms and sending kids home," he says. "We're just trying to be as careful as we can keeping our kids and my coaching staff safe." 
For those of us that look at Top 10s on a weekly basis, there was one team that stood out when it came to a result (or a lack of one from last week), and it's the Coffee Trojans. Drew was scheduled to visit Douglas for a season opener, but that didn't happen as protocols caused a cancellation at the 11th hour. 
"It's a little discouraging as everyone is going through it," Coffee head coach Robby Pruitt says. "To have that first game of the year, everyone has the excitement. Unfortunately, we didn't find out until 9:30 Thursday night. You're going into the actual eve of opening a game of the season and you find out you don't have a game." 
Pruitt told his players the morning of the game that their season opener would have to be at another time. There's a traditional game day breakfast and to have the news delivered added to the disappointment already being felt with the coaching staff, players, and the community. It is tough, but Pruitt is having to face a second season of COVID concerns in other places. 
"Where it has hit us most has been in our seventh through ninth grades," he continues. "We lost some kids through contact tracing and had to forfeit our first middle school game. It's just the world we live in right now." 
Schools that are doing contact tracing, Pruitt feels, are facing an impossible task of keeping high schoolers separated from one another. Some school systems aren't doing contact tracing while others are and the differences can be felt for almost a month. If a student-athlete has to go home for 10 days, they have to be reacclimated to the school and team structure when they return -- and that may cost you another week with a part of your roster. 
"It makes it awful tough," Pruitt says. 
So, don't be surprised if we continue to see coaches and programs look to fill dates on social media -- as I saw last week with a few schools -- as it comes down to Russ Murray's notion of the duck and the water. But as we all learned last year, coaches have acclimated themselves to the idea of having their student-athletes tell them from home if they're not feeling well instead of having that decision made right at practice. 
The impacts are multi-fold and the health of everyone around you is the most important topic on the weekly to-do list for game days.
Even if schedule-makers may have to subtract and then add back later to the grid.
Play it safe, everyone … I'll see you soon.
Secondary Content
Bottom Content