Section Branding
Header Content
Welcome Back, Marcus: Ex-Jag Jelks Returns Home As Head Coach
Primary Content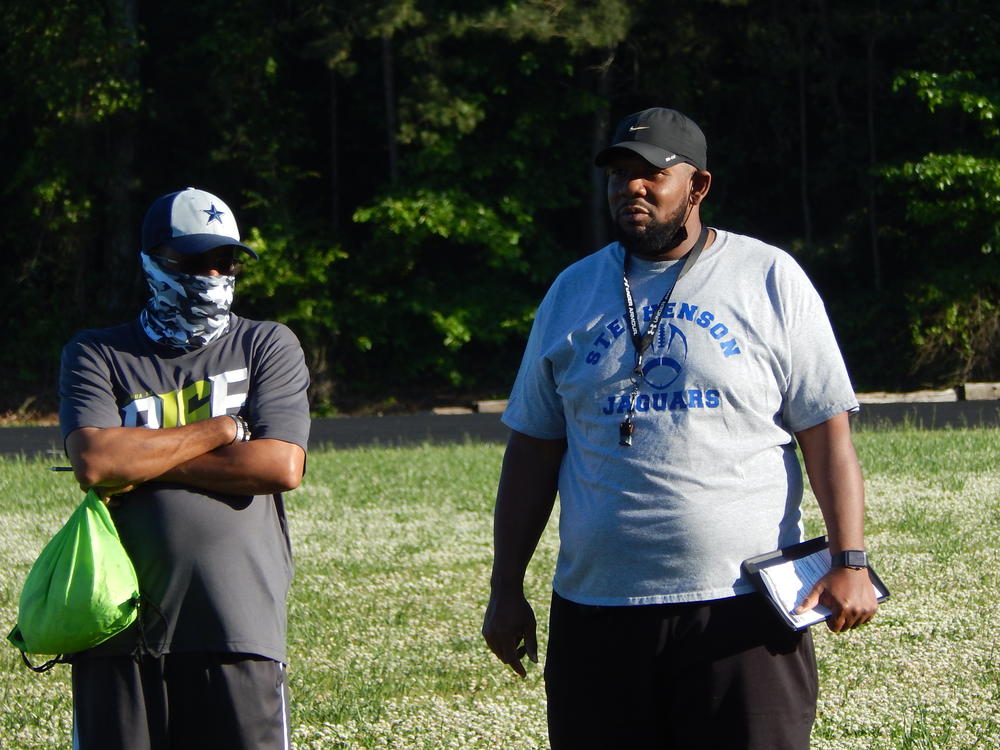 "Welcome back, your dreams were your ticket out. Welcome back, to that same old place that you laughed about." You may remember these words of the theme song from Welcome Back, Kotter, a very popular 1970s television sitcom. The central figure is a teacher who returns to his old high school to work with a group of special students who really need him.
Marcus Jelks could identify with the character in the TV show. This fall, Jelks is back at Stephenson High School, his alma mater, as head football coach. A 2000 Stephenson graduate, Jelks remembers when the school was brand new and playing on the first varsity team. That Stephenson team went 1-9. To this day it is the only losing season the Jaguars have ever had. Jelks was a freshman on that team that helped lay the foundation for a proud winning tradition.
Now it's his turn to lead.
 "You get a different feel walking the halls," says Jelks. "I see the trophies and there are murals now. Stephenson is a special place. But in terms of our football locker room not much has changed at all. We plan to freshen it up for the guys this year."
When a new coach comes to a school, he can rearrange the furniture and add a fresh coat of paint to temper memories of his predecessor. Jelks knows that it will take much more than that to fade the fingerprint of the only head football coach the school has ever known.
"It's definitely humbling to be back here, and being in this seat," -- Marcus Jelks
This past spring Ron Gartrell retired from the sidelines after 33 seasons as a head coach in DeKalb County at Shamrock and Stephenson. His 243 career coaching victories places him second on DeKalb's all-time list. In 25 seasons at Stephenson, Gartrell's teams won 10 region championships. Jelks can't escape those trophies. They are everywhere!
"It's definitely humbling to be back here, and being in this seat," says Jelks. "Coach Gartrell did great things up until this point. Coming behind him is a tall task, but I have confidence that we can get the job done. He saw fit for me to be in this position. He saw some things in me. Coach is a mentor to me. We still talk and it really helps with the transition."
Jelks returns to his alma mater after coaching eight seasons at nearby Lithonia. I stopped by Stephenson during spring practice and found Jelks and his staff leading the team through a period of adjustment. Spirits were high for the returning players from a team that went 4-3 in 2020. Like everybody else around the state, the Jaguars experienced a season like none other.
"COVID really hit everybody hard," recalls Jelks. "We have a lot of sophomores on this team. There is a lot of talent in that class, but a lot of them have not played football in three years. Last year there was no JV football and the eighth graders didn't play, so a lot of them haven't really had any playing time and now they have to get ready to play varsity football."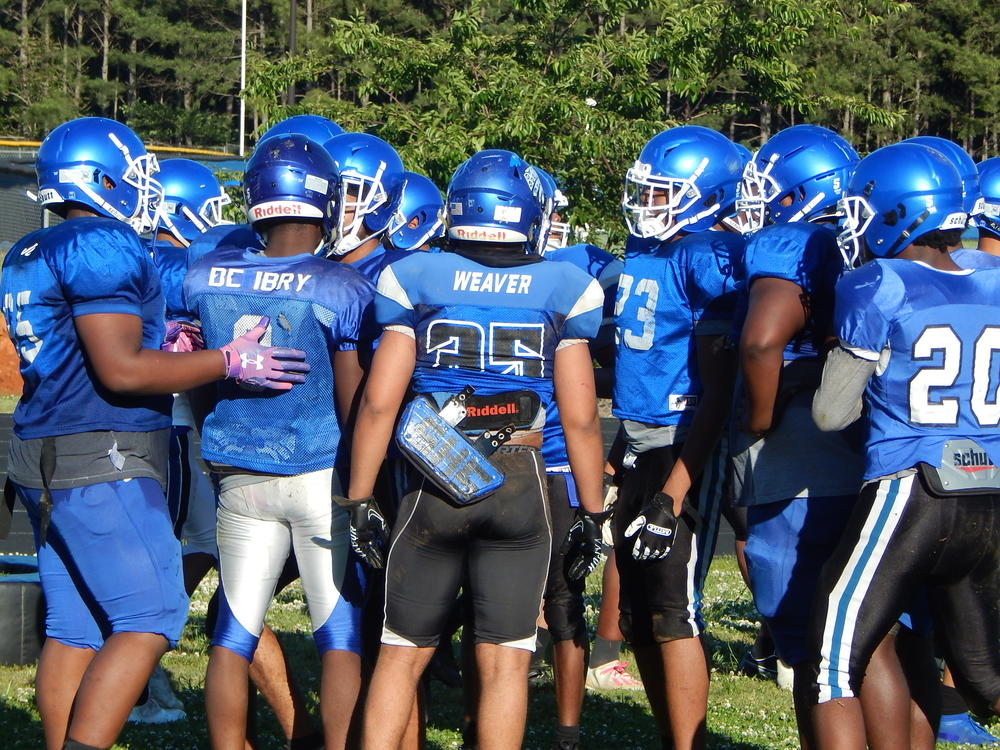 At first the plan for the spring was to just practice and allow the team to get to know what is expected from the new coaching staff and end it with an intersquad scrimmage. That would change and Jelks and his staff decided to test the young Jaguars with a spring game against Decatur.
"They showed me that they will compete," says Jelks. "We got off to a slow start, but they did compete, so that was good to see in the spring. It was a great measuring stick for us to figure out what we need to work on to get better."
After seeing his team perform in the spring game, Jelks challenged them with a busy spring. There were more positive results.
"We started our summer with the FCA camp," said Jelks. "We had a team come over for 7 on 7 and lineman challenge in late June. We attended a padded camp at Dacula where we competed against Dacula, Brookwood, Discovery, Johns Creek and Peachtree Ridge. That was a measuring stick for us, as well. Just to go out there and face good competition and it was good to just go up there to see where we were at. "
When you are a new coach and you inherit a young team without much varsity playing experience, you look for inspiration anywhere you find it. Jelks found it in some players who were not available to take part in spring practice. Something else had their full attention. You might say, they had their eyes on a prize.
"We didn't have many of our seniors out in the spring," recalls Jelks. "A lot of those guys were on the track team and they went on win to a state championship, so we didn't have them until the summer. They have helped tremendously with leadership. Just winning that state championship brings a certain mentality to the guys and hopefully it spills over into the team. We want that to be a standard for a long time with football players who run track."
OK, so you look for inspiration anywhere you can find it. Especially when you play football in Region 6-4A. The Jaguars will be facing a potential playoff team on most Friday nights.
"With a defending state champion in the region, it doesn't get any better than that, with Marist," says Jelks. "So that definitely is going to be a challenge this year. (Stephenson) lost a close one to Hapeville. That will always be a challenge and then we got Mays across the city that will be a tough one as well. They are probably looking for some revenge. It's going to be fun. It will be competitive, I know. And we are looking forward to it."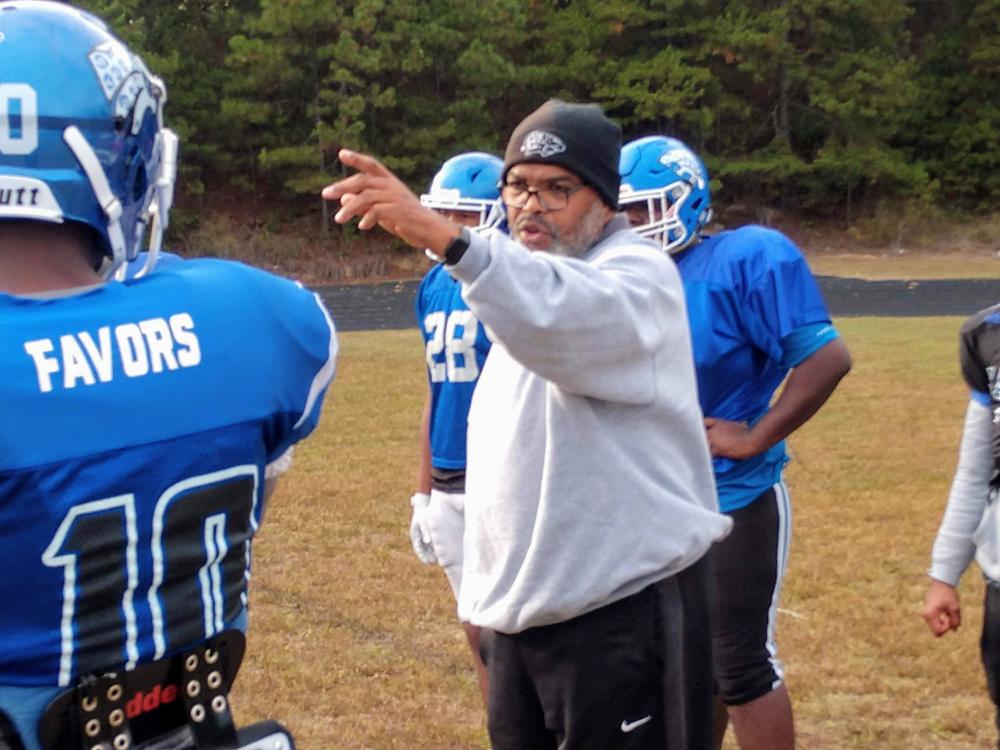 As fate might have it, Stephenson will open the 2021 season on Aug. 20 against Lithonia. Spectators should expect the Jaguars to play hard for their new coach. They should also expect Jelks to be a bit emotional facing his former team, but another question remains. Will there be a Ron Gartrell sighting? 
"He told me from the beginning, "I won't be around much," recalls Jelks. "He said, 'I don't want folks thinking that I'm still trying to run the program. I'm going to take some time away and I will see you on Friday nights.' He hasn't just sat in the stands at a game on a Friday night in 30-plus years and never in season."
I don't know if Gartrell is good at sitting in the stands during a game, but if he gets up and paces around some, I can understand it. Old habits are heard to break. Good luck to coach Jelks and the Jaguars.
Mark your calendars: Football Fridays in Georgia returns Sept. 10 on the Great GPB!
Secondary Content
Bottom Content