Section Branding
Header Content
"Newnan Strong" With Community Support After Devastating Tornado
Primary Content
"Newnan Strong" has taken on a whole new meaning over the past few weeks. On March 26, a catastrophic mile-wide EF-4 tornado came ripping across Georgia. Over 17-hundred homes and two schools were damaged, with ground zero for destruction being Newnan High School.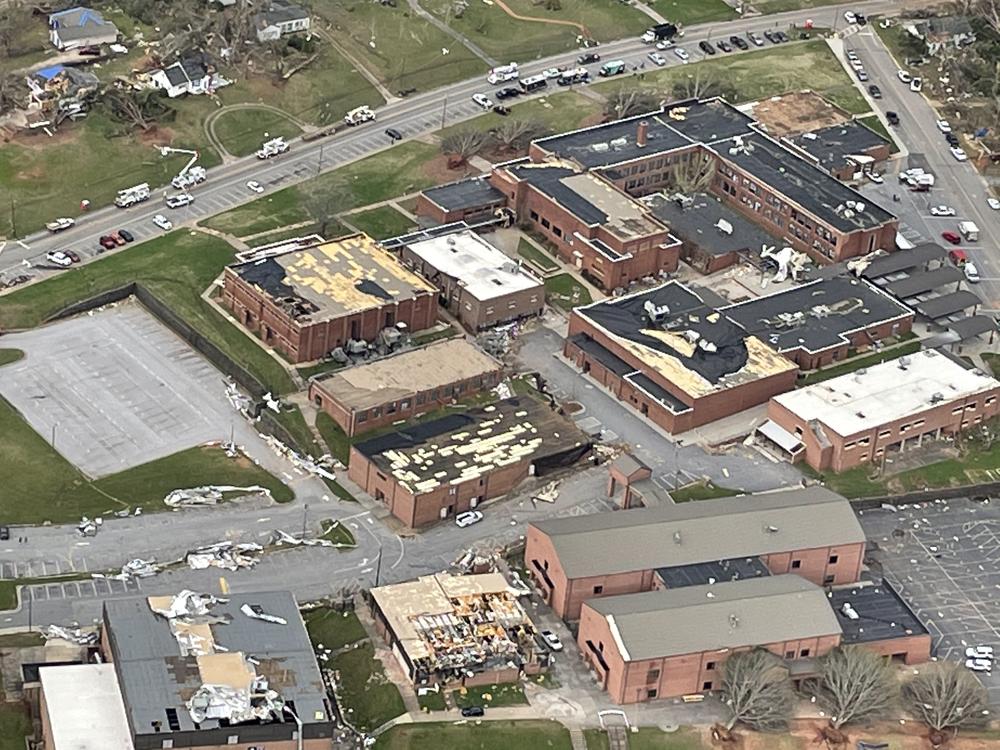 "I got the phone call probably around midnight… our athletic director had been to the school. He basically tells me your office is gone. Then the next morning you get up there and it looks like a war zone. It really does. I mean, you go all around the school, all through the neighborhoods and it's a war zone, like bombs had been set off. That's how devastating it was," said Newnan head football coach Chip Walker.
Only two of the thirteen buildings that make up Newnan High avoided massive damage, and the athletic facilities were not spared from the destruction.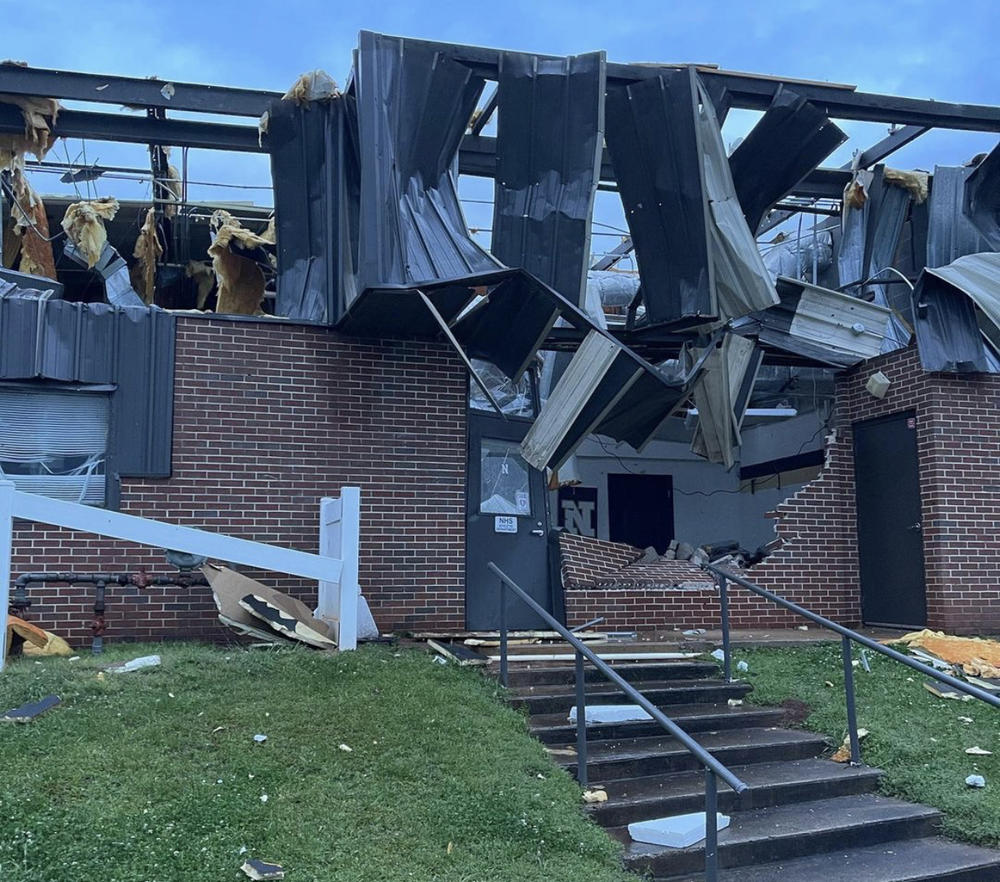 "We were going to make our old gym the evacuation site for people in the nearby community. When we walked in there, rain was just pouring down inside the gym and so that was the first time that I really realized this is a dangerous area to be in. That area is still blocked off, no one can enter it," said Newnan Athletic Director Randy Robbins.
Robbins also said the tornado picked up a light pole from the football field and dumped it down the third baseline of the baseball field. It also lifted the elevator shaft roof off Drake Stadium's state-of-the-art press box, one of the soccer goals was thrown up against the back of the gym and completely destroyed, the roof was blown off one of the softball dugouts and debris took huge chunks out of the track.
Despite the overwhelming amount of damage, it took no time at all for the community to rally around the Cougars. Alison Kelleher, a baseball mom to senior first baseman Yates Kelleher and full-time Newnan volunteer, said help started pouring in.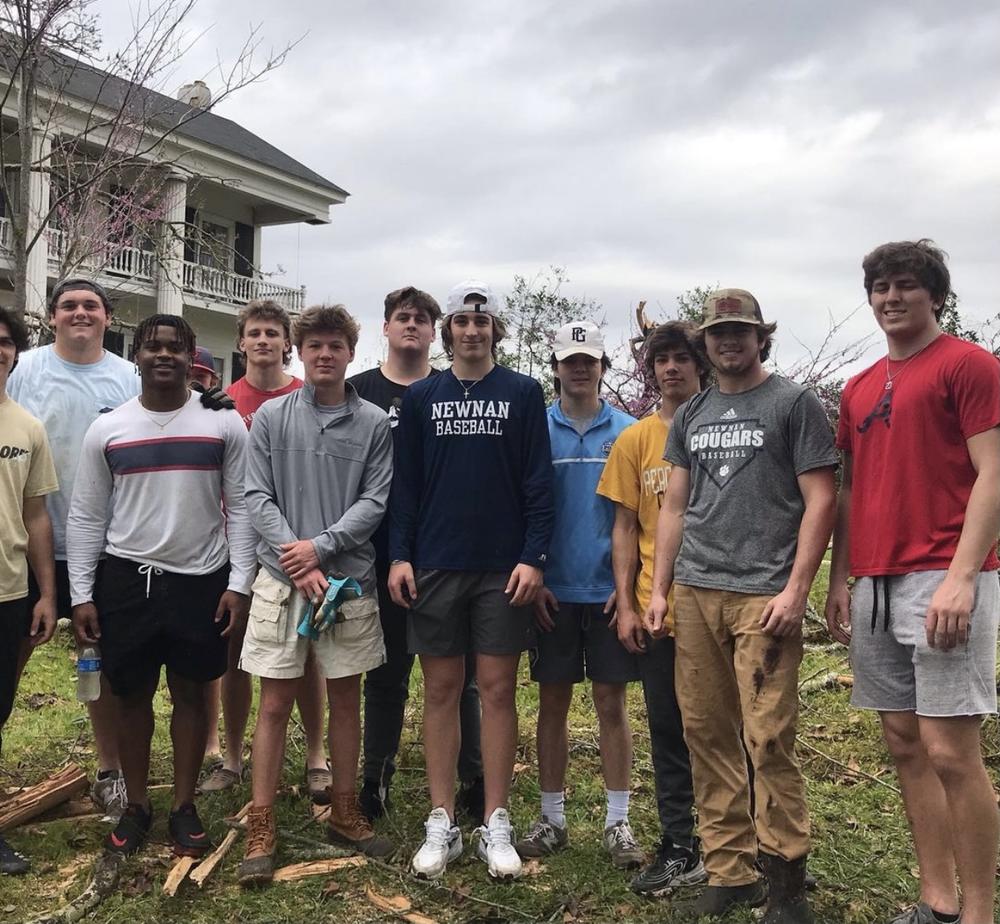 "So many high school students started just picking up limbs. I woke up to my son with a chainsaw in his hand. He didn't even know where he was going, but he went, and he helped all day long that day after. Donations have come in from different organizations that have helped with baseball and football. It's been just overwhelming and heartwarming," said Kelleher.
Atlanta professional sports teams also chipped in. The Hawks hosted the Newnan boy's basketball team for a day, providing a suite with catered food, Harry the Hawk and Top Golf. The Falcons and Atlanta United rallied together to donate $25,000 to the football and soccer programs. Quarterback Matt Ryan even spoke to the football players, while goalkeeper Brad Guzan sent the soccer team a personalized video message. 
Although baseball season was almost over when the tornado hit, the Atlanta Braves wanted to pitch in too. With help from Newnan native and Braves pitcher Will Smith, the Cougars were allowed to play at Truist Park for two games.
"Watching my son play at Truist Park, it was a dream come true. And, for him as well. I say the memories that were made there on those two occasions will last their life. They really will. We honestly cannot thank them enough," said Kelleher.
The football team's facility, Drake Stadium, somehow sustained the least amount of damage on campus. However, the locker rooms and weight rooms were destroyed, Despite, those obstacles, the team found a way to begin spring practice on May 5th.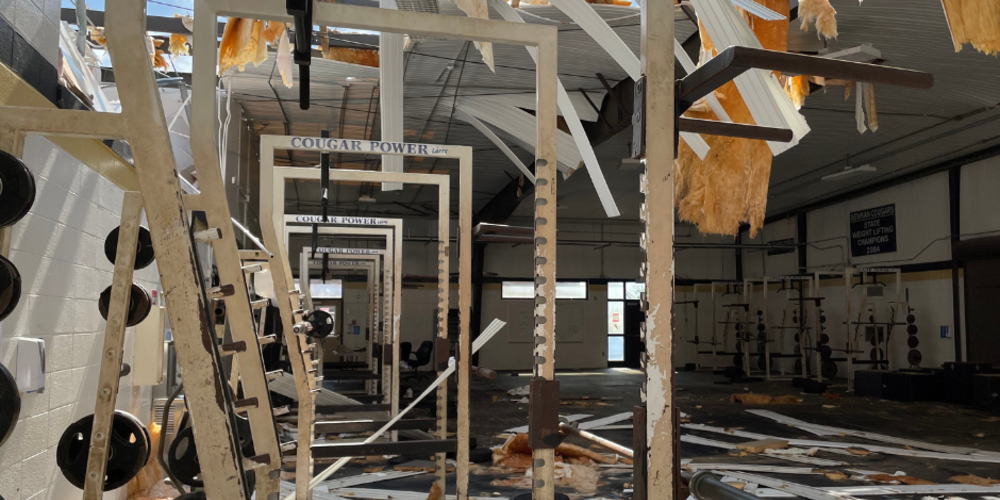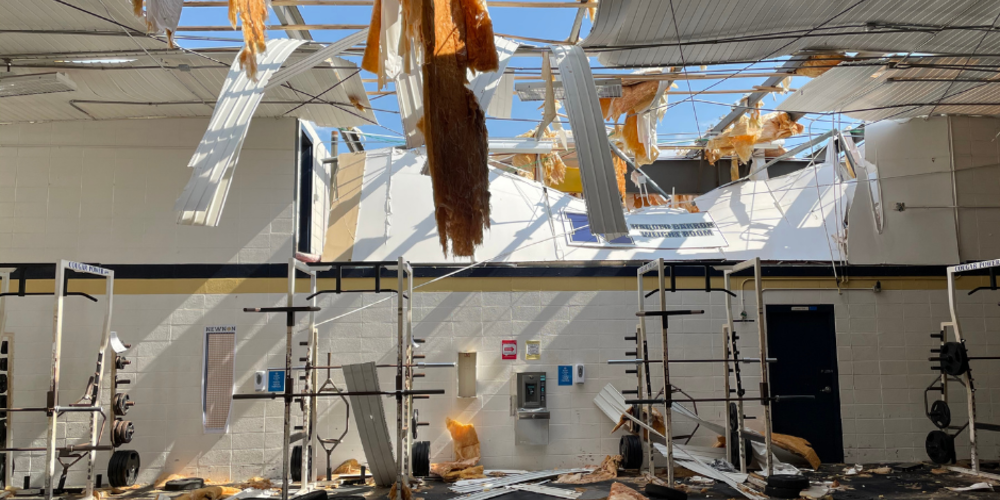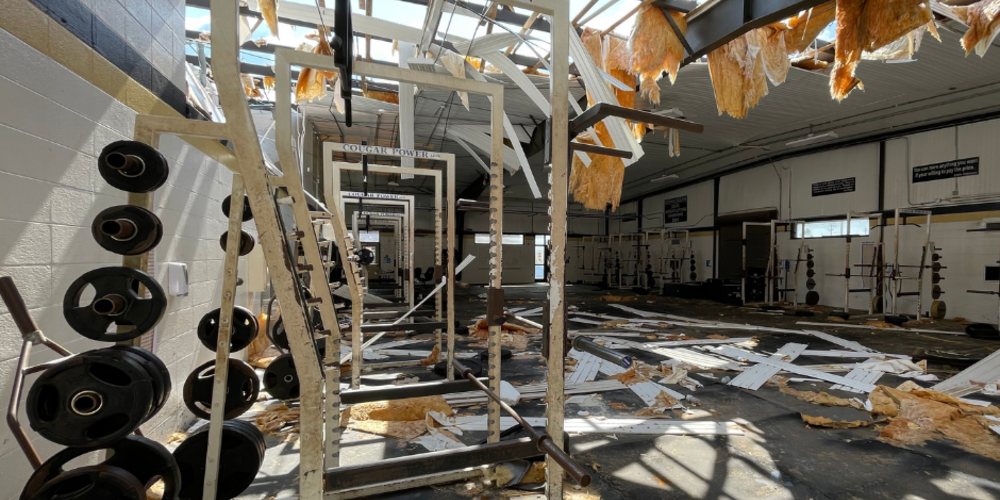 "It was the best first day of spring practice that we've had since I've been at Newnan. Our young men did an excellent job of staying focused and understanding everything that was going on. And our coaching staff did a great job… When we got done, I was super excited. I was like, it's a miracle that it all got off and went as good as it did," said Coach Walker.
The Cougars hosted Troup for their annual spring football game last Friday night in Drake Stadium. It was the first Newnan sporting event on campus since the tornado, so emotions were running high for the coaches, players and the fans.
Work has already begun on the other Cougars athletic facilities and a plan is in place to get students back in school this fall. It will be a long road to recovery, but one thing is for sure… this town is "Newnan Strong."
Secondary Content
Bottom Content