Section Branding
Header Content
Appling County Reflects Values Of Its Hometown Coach
Primary Content

Rick Tomberlin is coaching at home.
He grew up in Baxley and came home to Appling County a few years ago and he has taken the Pirates to increased success every season: from 6-5 in 2018, to a 9-3 record last year, and a 9-1 record this time around and a quarterfinals appearance against Greater Atlanta Christian awaits.
His dad, Mershon, passed back in 2009. But with all the success Coach T has had in his career, with a top-20 career spot in wins assured at 270 and counting, I asked what his dad would think about him finally being home after all this time.
"He'd be super happy," Tomberlin says. "I can see his face as we're talking. To quote him: He'd be 'grinning like a possum.' He knows. I'm a man of faith and he knows and is aware of what's going on."
"It's been wonderful. I thought at some point I would be back. You know, we integrated schools back when I was in eighth grade and it is a very special place. I have a large, extended family base here and I have seen kids around here. I'll recognize faces -- and I'll know their parents, grandparents or their great grandparents. It's like a Norman Rockwell scene. I think God just worked it out this time. I'm real glad I had the opportunity."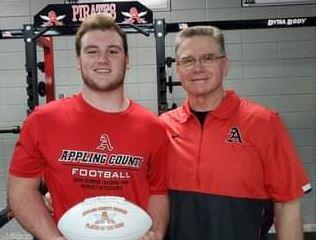 This year, like at a lot of other programs around the state, has been an adventure for Appling County. Their non-region schedule was supposed to be with a lot of the Savannah-Chatham County schools. But when they closed ranks, Tomberlin had to use his contacts to fill out a grid and he even broke his own rules of engagement.
"I had gone from what I thought was a workable schedule, where we could grow into a season, to all of a sudden, Murderer's Row," he admits. "Winning at Wayne County was big. And living just outside of Savannah, I know about Benedictine and my hat's off to them as a program. It was a big accomplishment and we won by the skin of our teeth."
Tomberlin laughs as he recalls the story of scheduling on the fly.
"I had no idea we were gonna be playing BC (Benedictine). The day it came out that teams were having to change their schedules, I had kinda anticipated it might happen. I really like (Benedictine head coach) Danny (Britt). I told him, 'If they cancel on you and they cancel on me, let's play.' He called me and I thought 'Oh, boy.' We had seven conversations and talked to the GHSA about it."
"I have a rule that we don't take the phone on the practice field. For the first time in my career, I did. I called him back and told him we're playing in Baxley. He was fine with that. We had a great crowd and a great experience."
But the win last week was dominant -- a 61-7 win over Upson-Lee in Baxley and showed to the coach that his early season thoughts about his Pirates team were right on.
"If I could have typed out how a game could have played out, last week was pretty close" he says. "Our team is built like the ones from Washington County. We've got a pair of tailbacks, a pair of fullbacks and an O-Line that has learned to run-block first. There's an emphasis on conditioning. We ran Monday and they lift and condition like son-of-a-guns out there. Our guys don't get tired. We've had luck with injuries and we're physical. I believe in our process and philosophy and I kinda sorta expected this season."
"I thought we would be good and have a shot."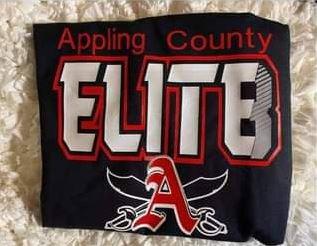 Like every other staff around the state, Tomberlin and the Pirates try to be as positive as they can and hope for the best daily. There are days you hold your breath, for sure. The Pirates make sure that the lessons in this environment are talked about daily in class and on the field. He admits this has been one of the toughest years he has been a coach.
Tomberlin knows the game against GAC will be a tough one, as they pack up and head to Atlanta.
"We've got to play well," he says. "Last week, we didn't have a turnover. We played with great focus, toughness and physicality. GAC is tough, physical and disciplined, so I have to do a good job putting the ball in our playmaker's hands. We have to be on top of our game since GAC is very good and well-coached. They're bigger than we are and very skilled."
"It's a different experience playing in Atlanta. We're playing on turf and that's a new experience for our guys. I hope we react. We just can't be overwhelmed and we have to play ball."
Knowing Coach T as I do, they'll represent Appling as best as they can in this season of seasons we're all a part of on Football Fridays.
Play it safe, everyone… I'll talk to you soon…
Secondary Content
Bottom Content