Section Branding
Header Content
Five Questions: Camden County OL Micah Morris
Primary Content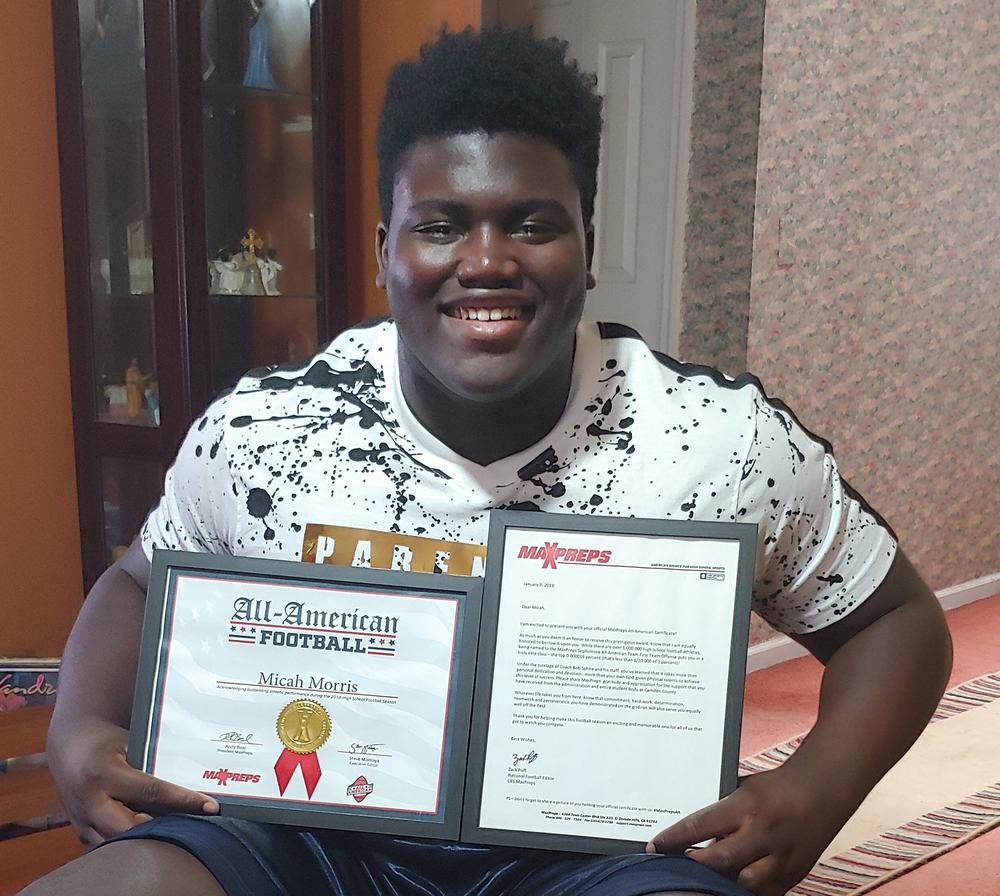 Micah Morris is a starting offensive lineman for Camden County High School in Kingsland.The 6-foot-5, 330-pound senior is the No. 10 offensive tackle in the country and No. 7 overall player in the state, according to the 247Sports Composite.
Morris has decided to take his talents to the University of Georgia next season, where he'll join highly recruited offensive lineman Amarius Mims and Dylan Fairchild. One reason Morris chose Georgia was because he made such a strong connection with offensive line coach Matt Luke. He said they got to know each other when Luke was still the head coach at Ole Miss and that relationship only grew stronger this season.
Find out more about Morris's decision to committed to the G and hear his thoughts on the 2021 recruiting class in an interview with GPB's Hannah Goodin:
Morris's high school football career came to an end when Camden County got knocked out of the playoffs by Parkview in the firsts round. Morris said he is so proud of how the Wildcats played this season and their will to never give up, even after a year full of adversity.
Don't miss more interviews just like this on the brand-new Recruiting 2020 television show that airs every Friday night at 7 p.m. on GPB. The Football Friday in Georgia Game of the Week will air immediately following at 7:30 p.m. If you missed the show you can watch it OnDemand at gpb.org/sports.
Follow Morris on Twitter @MicahMorris56cc
Secondary Content
Bottom Content