Section Branding
Header Content
South Atlanta Continues To Make Football History
Primary Content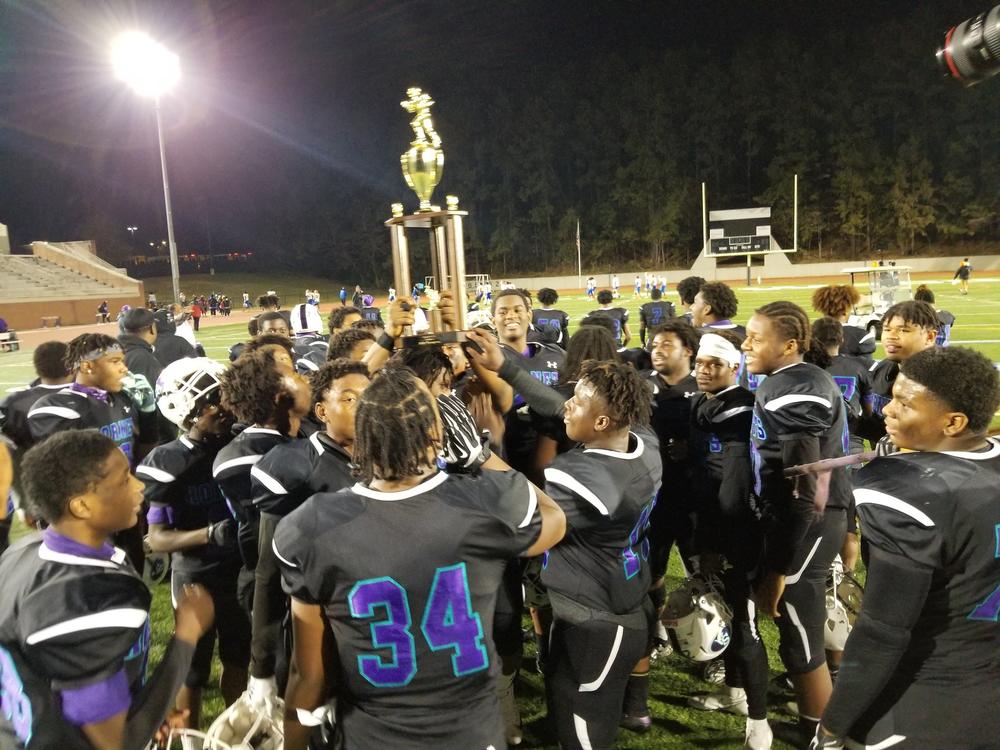 Last Friday night the GHSA state football playoffs began. That in itself was a major milestone in an unusual but historic season. Historic is a word that has been used frequently at South Atlanta High School this year and last Friday night the Hornets made more history with a 26-14 first-round win over Chattooga.
It was the first playoff win in school history and raised the season record to 7-3. Fifth-year head coach Brad Stephens reflects on the accomplishment with pride.
"I told my kids before they went out that you are 0-0," recalls Stephens. "You are 0-0 and Chattooga is 0-0. They have won playoff games before and you haven't. Our team played four quarters. They knew what they had to accomplish and they did it."
The playoff victory was the latest milestone for a program that this year won its first region championship and earned a No. 1 seed for the first time. The school has long been known as a basketball powerhouse. Football has struggled at South Atlanta, but basketball coach and athletic director Michael Reddick is quick to point out the importance of this season.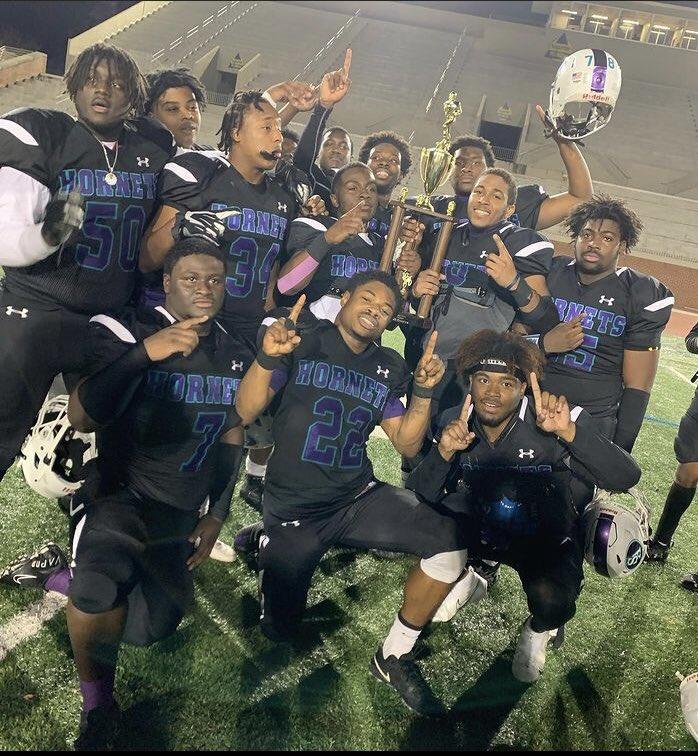 "It means a lot to the school and community, because of the COVID times that we are in," says Reddick. "What Coach (Stephens) and his staff have done is a positive and inspirational accomplishment for the students at South Atlanta. It's a welcoming part of 2020, with all of the turmoil that has gone on."
Sounds like this football season came at just the right time.
It was five years ago that the "Help Wanted" sign went up at South Atlanta. The Hornets were coming off a 1-9 season and seeking a new leader and a new direction. There is a saying that goes, "Timing is everything." There is also a saying that goes, "Be careful what you ask for." Both are applicable for Stephens.
"I wanted to be a head football coach," recalls Stephens. "That year I was at Stockbridge and Kevin Whitley was my head coach. I applied for three jobs that year (Morrow, Druid Hills and South Atlanta) and I got an interview at every one of them. South Atlanta was the last one that I applied for. When most people look for jobs, they look for something already established. I wanted an opportunity. I really didn't care where it was. We have been blessed enough to turn this thing around to the point where we are winning five, six, seven games a year now. But it was a doozie when got here!"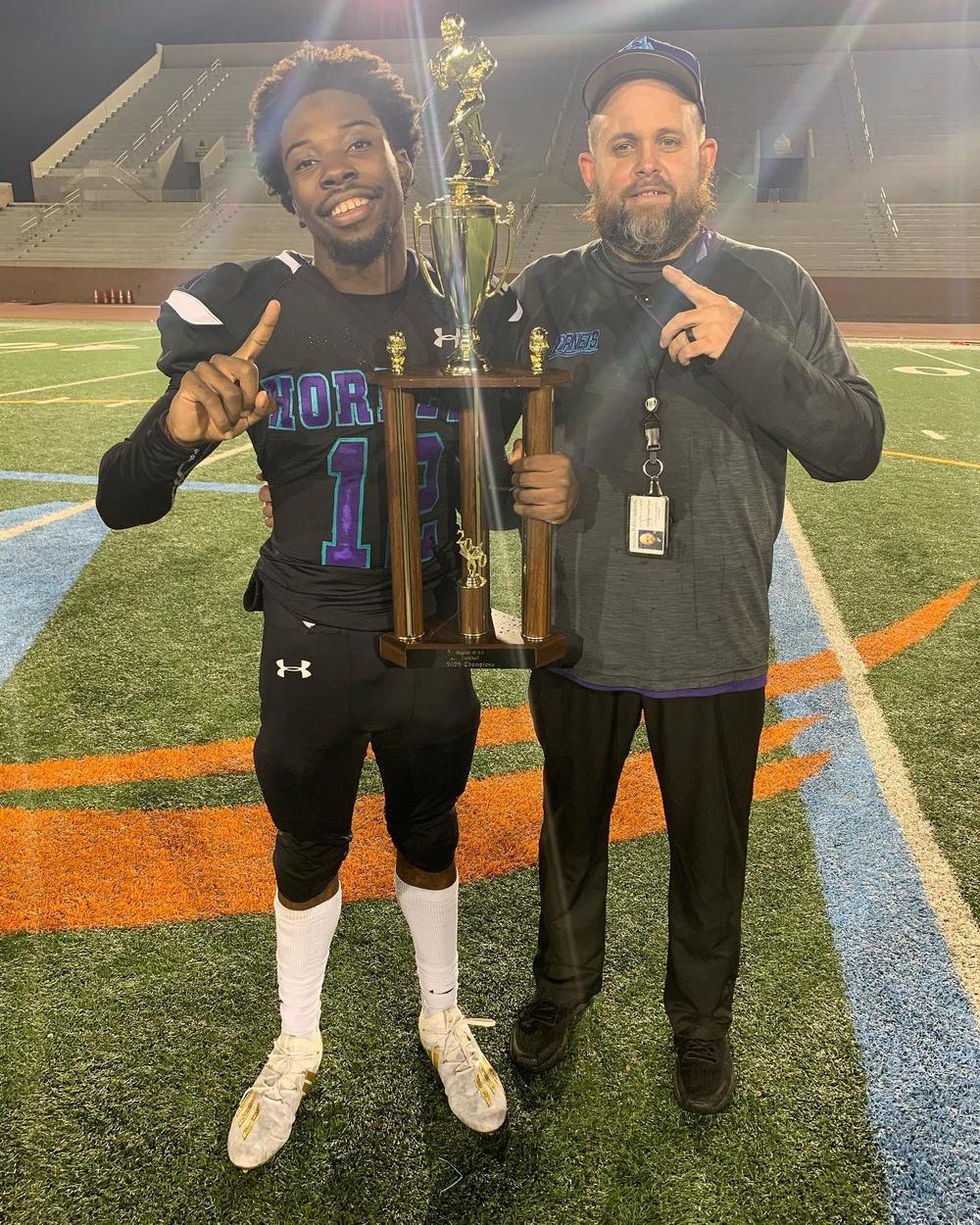 Stephens had been warned that he would likely have to take a bad job before landing a good one. What he found upon arrival at South Atlanta was unstructured, unorganized and undisciplined. Reddick admired the success that Stockbridge was having. He felt that Stephens was very organized and had some great ideas, so he gave him a shot. After he took the job, people would congratulate Stephens, then remind of the same thing.
"One thing people told me when I got the job was, 'You know it's a basketball school,'" remembers Stephens. "And I said, 'Well it's time to make it a football school.' My AD (Reddick) has been very supportive, always there for me. Since I have been here APS Athletics Director Jasper Jewell has given me what I needed to be successful."
The past three seasons had seen the Hornets improve, but each year ended in a first-round playoff loss. This year Stephens wanted his team tested by a tough non-region schedule. The season started with losses to perennial state powers Heard County and Bleckley County. There was a win over Washington and third loss to Lovett. With their season mark at 1-3, it was time to start region play with a trip to Pace Academy to face their third ranked opponent of the season.
"When we play people, we don't hype them up," says Stephens. "If they are ranked, sometimes it can get into your head and you're defeated before you play. That's not what you want. Our game plan was to attack them defensively and put more people on the line than they could block. We wanted to see if we could get in the quarterback's face and I think we sacked him about six times that night."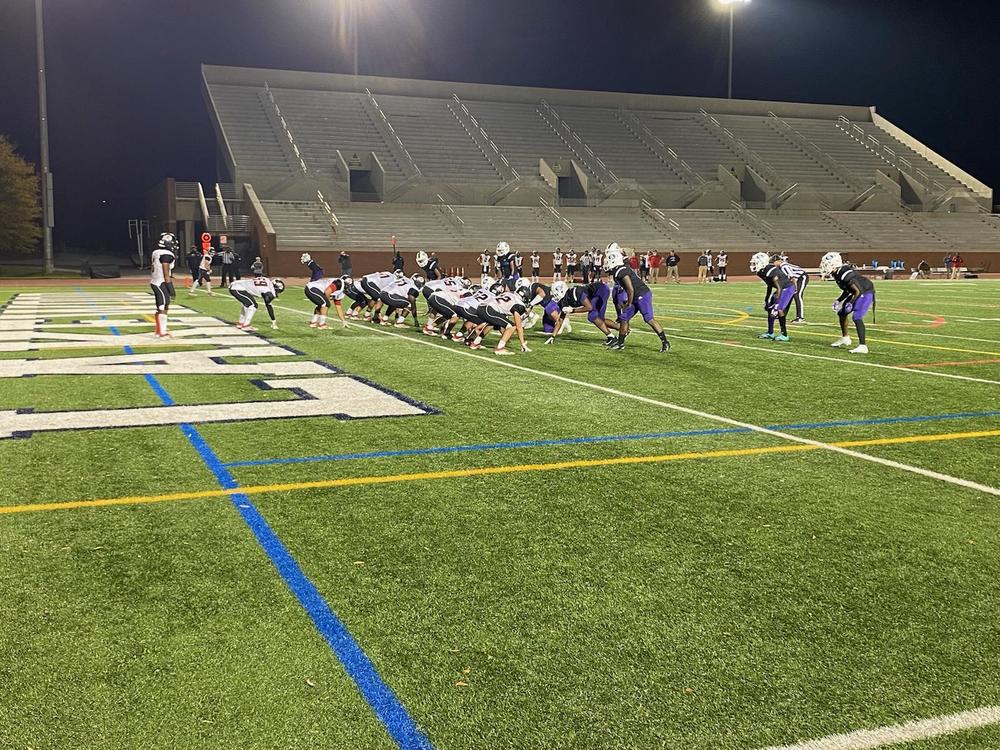 It wasn't easy.
"My senior cornerback Andrew Hartsfield got beat on a touchdown pass," says Stephens. "I told him that this is just adversity, you have to go play and shut that guy down. Andrew did that for the rest of the game. Our sophomore running back Keyjuan Brown had a big night that game. These kids have bought in. They are always going to play hard and play for four quarters."
At the end of that night the scoreboard read South Atlanta 22, Pace Academy 14. It was a historic first win over a ranked opponent for the Hornets. It was as if the team had been waiting for the moment. It seemed that a switch had been flipped, a light went on and they haven't lost a game since.
A roster that is heavy on sophomores suggests that the future could be bright for Stephens and Company. This week the Hornets will face Bremen in the second round of the state playoffs. A win would be their eighth and another historic first for the program. Not bad for a guy who just wanted to be a head football coach, even if it was at a basketball school.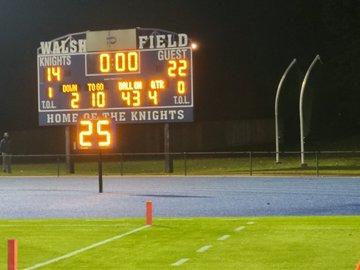 "It's good for our community," says Stephens. "Football has never been a big deal here and it's great for the community and the school. It's something you want to accomplish as a coach. You want to change the culture and change the program. Five years of being here through the good and the bad and the hardships. You see it start to pay off last week and we win that playoff game."
If there is a downside to South Atlanta's amazing season, it is that students are studying virtually. Atlanta Public Schools played home games in front of empty stadiums due to COVID-19. The team has been unable to share its historic success with their schoolmates. Reddick knows what it feels like at South Atlanta when his basketball teams have won state titles.
"We are missing out on all the good stuff," says Reddick. "This season will be like a myth. We are having the best season in South Atlanta history, but no one has seen the team play. What the kids are doing now places them in legendary territory for South Atlanta football."
This week Football Friday's In Georgia will feature second-round playoff action as Lowndes visits North Cobb. It all starts at 7:30 p.m. on the Great GPB!
Secondary Content
Bottom Content