Section Branding
Header Content
'No-Flinch Nation' Dialing Doughnuts At Riverdale
Primary Content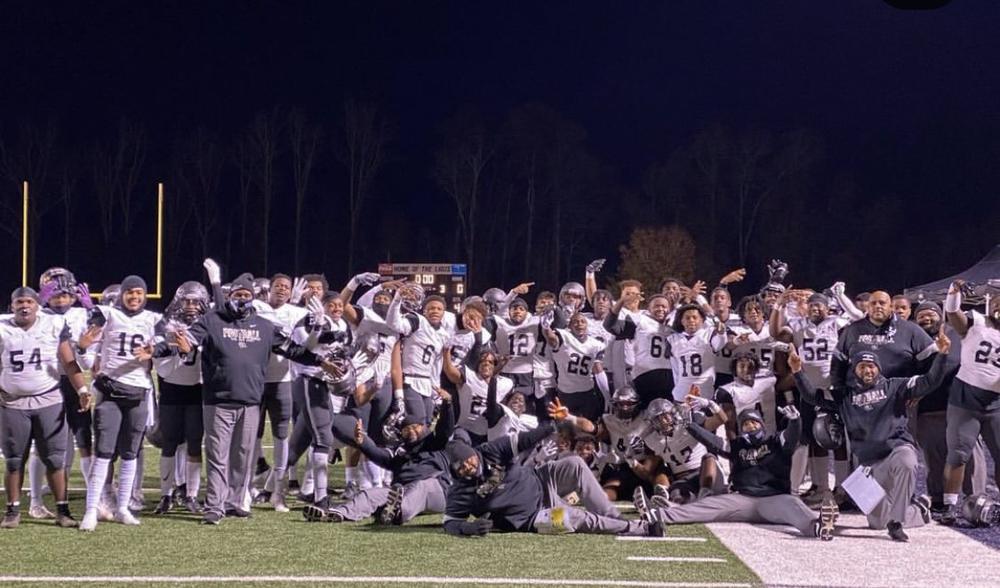 Thanksgiving is a time that we all pause and give thanks for blessings big and small. It is a day that we have come to relate with family, food and football. While the meal is being prepared today, football will be viewed, played or practiced all around the state.
There is something extra special about having football practice on Thanksgiving Day. Because of the delayed start of the season, there are more Georgia high school football teams practicing today than usual. But this has been anything but a usual season.
"Usually it means that you are in the quarterfinals," says Riverdale Coach Rodney Hackney. "This year we are just in the first round. I have only done it two times and it's a good feeling. Those kids come around because they know that it's a holiday. They will get to see family members and they will get to talk football."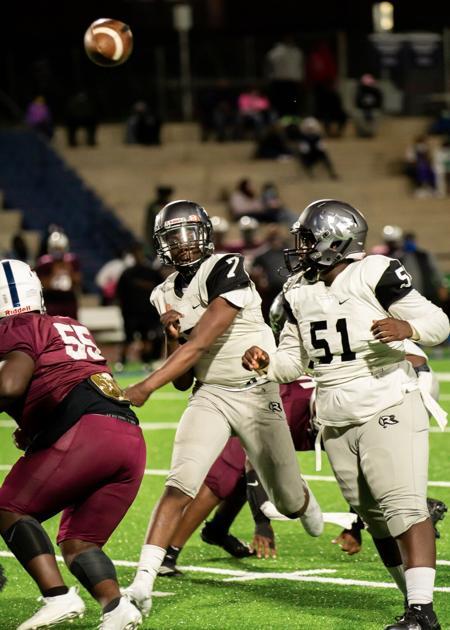 Last Friday night the Riverdale Raiders beat Luella 34-0 to bring their season record to 6-2 and a perfect 5-0 in Region 5-4A. The win set off a celebration as the Raiders won their first region championship since 1998. Hackney will be the first person to tell you that he didn't see it coming.
"Actually, I felt last season we would have been better," says Hackney. "We had 24 seniors on last year's team. This year we have 17 seniors. I felt like we had a good mix of juniors and seniors last year, and we get knocked out in the first round of the playoffs. Before this season I put a lot of pressure on my seniors, and they wanted to live up to the expectations. In the beginning of the season, we played Mays and when we didn't show up on that big stage, I was a little concerned. Then COVID impacted things with us, but I left my expectations high to see if the guys would follow."
The Mays loss was followed by a win over Drew and a second loss, this one to Pebblebrook. With their season mark at 2-2, COVID-19 would then impact their season in an unusual way. A healthy Riverdale team would not play again for almost a month. Call it a case of addition by subtraction as the team actually improved during the unexpected break.
"We got into the region play and we ended up having close to a month off," recalls Hackney. "We had an off week when Heritage (Conyers) cancelled its season. The next week we were supposed to play Mount  Zion (Jonesboro) but they had COVID. Then we had our regular off week, so we had three weeks off.
"The players were tired of us, and we were tired of them, and we wanted to play somebody else. It gave us time to make up for the summer, because we didn't get that long period of preparation time. When the team came out of that three weeks, we were well-prepared. We looked better offensively. Defensively we were giving up big play touchdowns early, but since the break we have given up none. We played shutout defense against a good Fayette County team. We just played well."
The shutouts kept coming against Hampton, McDonough and Luella. The Raiders kicked off the season with a 31-0 win over arch-rival North Clayton. That means the perfect region record came without surrendering a point in region play. It produced a sweet taste of victory in Clayton County.
The question: Was it Krispy Kreme or Dunkin'?
"The doughnut thing started happening," says Hackney. "After every shutout our coaches would buy the kids doughnuts, and one thing just led to the next. We end up going through the region with nobody scoring on us, which is very rare. I have not seen that since I have been coaching."
Rodney Hackney became the Riverdale head coach for a second time in 2018. The Raiders were his first head coaching assignment back in 2001. Things were different then for both the coach and the school.
"The facilities have changed," remarks Hackney. "When I first coached there, we didn't even have a weight room. There is a weight room at Riverdale now. The facilities have changed, but the kids are the same. They are still hard-nosed, hard-working kids with that blue-collar mentality.
"Everything was the same except me, I had changed. I wasn't used to the 7-on-7s, summer camps, personal trainers, added scrimmages and contact camps. None of that was around when I stopped coaching in 2014. I was a little more fiery when I first started coaching. I was 26 and didn't really know anything. Now I am more of a teacher and I think kids can benefit more from that than the yelling and screaming."
Maybe the coach has cut back on the yelling and screaming, but there has been a lot to shout about when he thinks about his team's senior leaders. Derwin Burgess, who recorded an interception in last week's win over Luella, has garnered offers from 19 schools. He recently de-committed from South Carolina. Quarterback Avaun Rucker has been a threat running or throwing the ball and has received an offer from Tennessee State.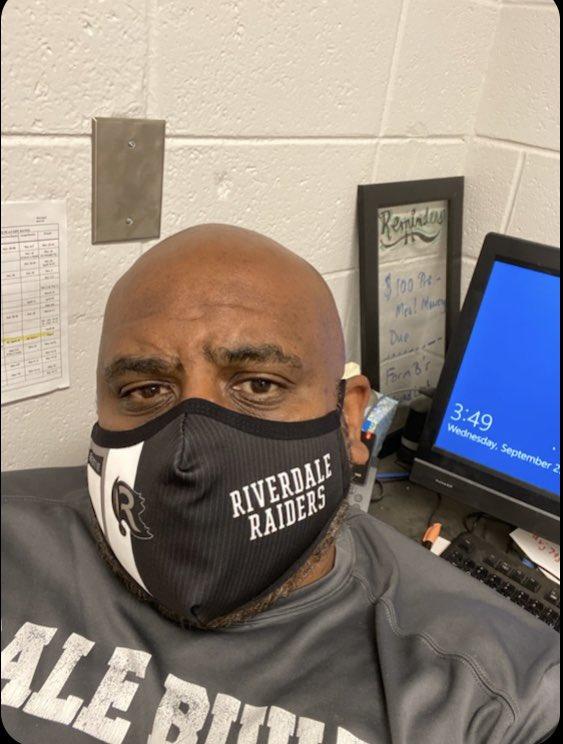 All of the players make the coach proud, but there one that makes him proudest of all. Junior linebacker Ian Hackney got serious about football in the eighth grade and encouraged his dad to step away from athletic administration and get back into coaching.
"We never talked about football growing up," recalls Hackney. "He came to me and said, 'Dad, if you get back into coaching, I would like for you to coach me.' At that point I didn't have a coaching job. You can't go to a school and say, 'My son wants me to coach him.' As fate would have it, the Riverdale job came open just as he was on his way to the ninth grade. The rest is history."
Hackney felt he needed something special, a motto or slogan that would get the players and school excited about Riverdale football. He remembered the saying "Don't Flinch" from a special program about the late NBA star Kobe Bryant.
"He would focus so hard on what he was doing that he didn't flinch," remembers Hackney. "I wanted to have a slogan that the guys could relate to. When I came back to Riverdale I was inheriting a 1-9 team. There had been a lot of flinching going on before I got here. The kids bought in and now it's on the back of T- shirts worn by not just the team but by the entire student body. We call it the 'Don't Flinch' Nation."
Riverdale will host Cedar Shoals on Saturday night at 7 p.m. at Southern Crescent Stadium. It will be the opening round of the GHSA State Playoffs. High school football's second season has arrived and in this most unlikely of seasons, the Riverdale Raiders will enter as a region champion and No. 1 seed.
"I don't think anyone saw us winning the region," says Hackney. "Hats off to my seniors for stepping up. Don't take winning a region for granted. The last time I won a region was in 2008 at North Clayton. It has been 12 years for myself and it has been 22 years since the school has won a region championship. There are some things that we take for granted that I just don't take for granted anymore."
This week Football Fridays In Georgia will feature Camden County at Parkview as the state playoffs begin. Kickoff is at 7:30 p.m. on the Great GPB!
Secondary Content
Bottom Content