Section Branding
Header Content
Decatur Closes In On Dramatic Finish To 'Remarkable' Season
Primary Content
Well, we made it! The long and winding road that is the COVID-plagued Georgia high school football season has reached the final week of the regular season. While some teams will play a full schedule of 10 games, others will only play six, seven or fewer games.  At Decatur High School, Coach William Felton is just glad that his team has been playing and when asked to sum up the season in a word he was quick to respond.
"I would say remarkable," say Felton. "It has been a remarkable season when you consider all the adverse situations we had to face. Through it all, we have been able to remain undefeated, and still play some good football."
To say that Decatur is playing good football would be a bit of an understatement. The Bulldogs are a perfect 6-0 this season. I know, in some parts of our state winning your first six games is an annual rite of Fall. The last time the Bulldogs started the season 6-0 was back in 2003. That team finished 13-1, losing to Buford in the state semifinals at the Georgia Dome. You do remember the Georgia Dome?
Some teams can only dream of what it might feel like to get to the final week of the regular season with an unblemished record. Think how grand it must be to wear their jerseys and walk the decorated hallways of their school and receive congratulations from their classmates and teachers. Alas, it can't happen. Decatur High School students are learning virtually this fall. That means  not coming to school and not seeing their peers. The coach feels that may not be such a bad thing.
"To be honest with you, I think that it's a gift that we are not in school," says Felton. "Because our kids don't get sidetracked by all the chatter. When you start winning, everybody wants to be a part of it, and rightfully so. This school prides itself on winning. Our baseball team, lacrosse team and soccer teams have all done well in recent years. I think, for us, not having the students around here keeps our focus on what we are trying to get accomplished. Winning a championship is very hard, especially when you are dealing with 14 to 18-year-olds."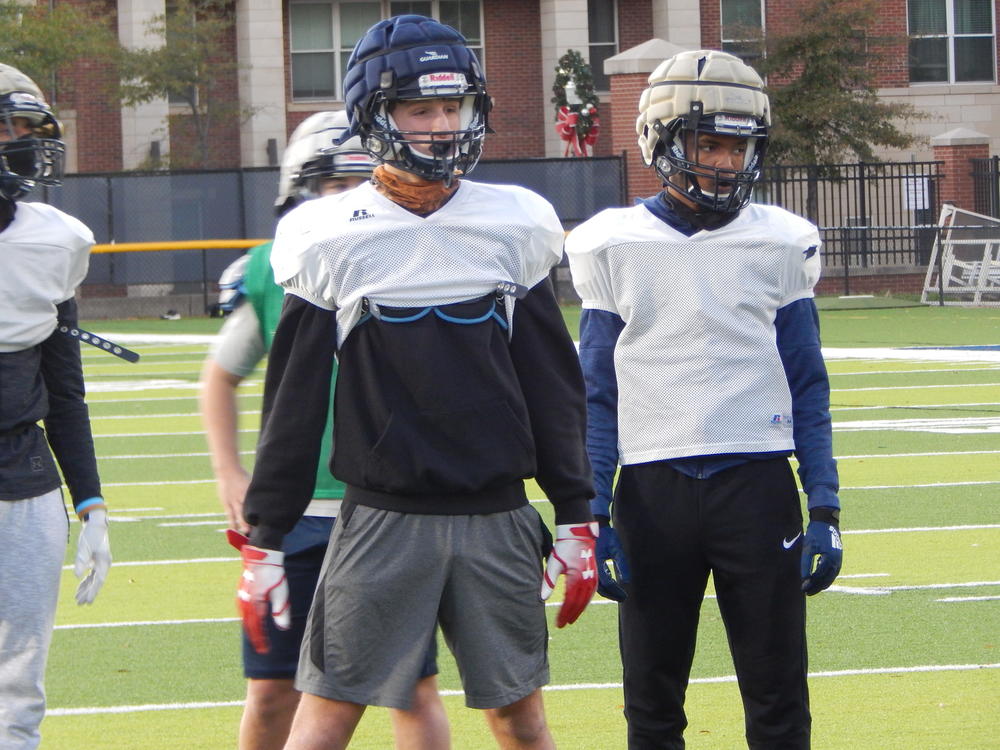 Did he say championship? The last time Decatur won a region title was in 2004. It's been a while. Something else happened last Friday that had not happened in a long time. Decatur played Southwest DeKalb. According to the Georgia High School Football Historians, the last time the Bulldogs and Panthers squared off was all the way back in 1967. Decatur won that game and won again last week 32-14.
"They are a good team," says Felton. "Our kids did a great job staying the course and ultimately came out with the win."
Connor Ramming pressured Southwest DeKalb's quarterbacks and caused two interceptions. Linebacker Kristopher Williams had eight tackles, three for loss. Justin Weaver had an interception and scored on a 98-yard fumble recovery. Three times punter Kris Esnard pinned the Panthers inside their own 5. Sophomore Marquis Hood ran for more than 100 yards and had a sack.
"We got a lot of effort from a lot of different people," Felton said. "We don't have to depend on one kid to get it done. It's a collective effort with a lot of kids just doing their jobs and doing them well."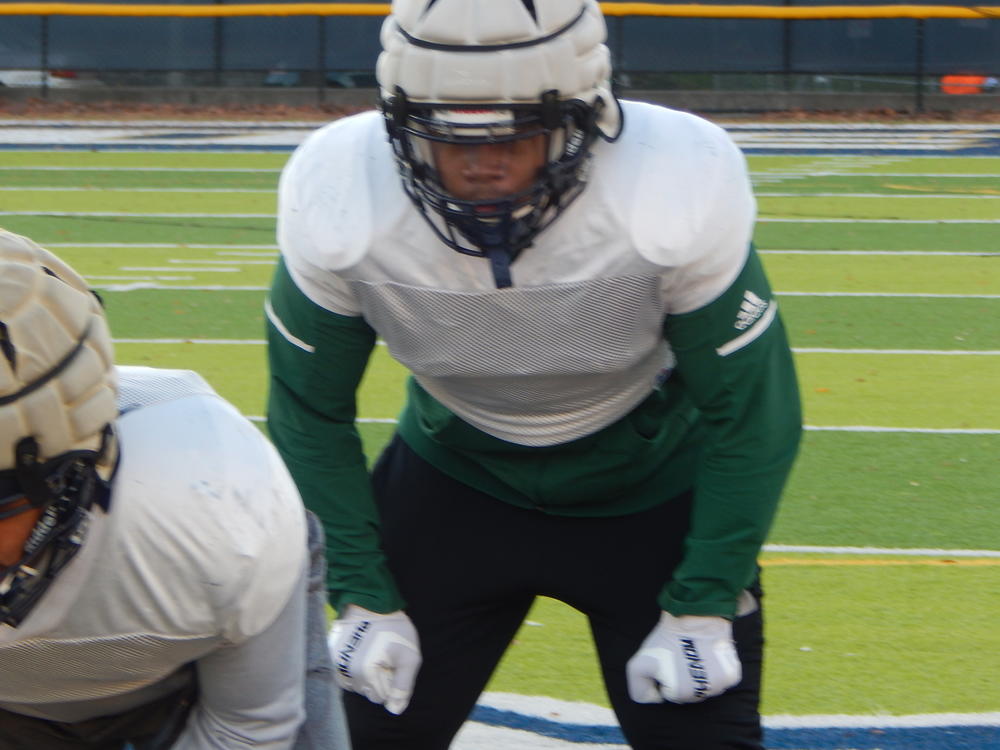 William Felton is in his first year as head coach, but it's not his first stint on the Bulldogs coaching staff.  He started his coaching career at Decatur under then-head coach Price Jones. After working on the staff at Atlanta's Douglass High, Felton returned to Decatur to work alongside Cody Cory in 2016. When Cory departed for Texas, Felton was elevated to head coach and he feels right at home, having worked with older siblings of many of his current players. Felton believes this season the team is succeeding because of an element that was lacking in the past.
"In the past we just lacked discipline," recalls Felton. "We had good athletes and good kids, we just lacked the discipline to go out and compete and overcome adversity on the football field. When I came back in 2016 and teamed up with coach Cory, it was our vision to change the culture in the way of thinking around here and get the kids to actually believe in themselves. To know that winning comes with being disciplined. Not just because you are the most athletic, but you have to be the most disciplined, because you are going to face athletes every week. It's what separates you from the next guy."
That discipline would be tested. The Bulldogs were left with a seven-game schedule after the start of their season was delayed. The players and coaches were challenged to keep their focus in the face of a season that was off, then on, then off and back on again.
"We kept the faith and trusted that we would get to play one day," remembers Felton. "As the old saying goes, 'prepare for war in times of peace.' Our kids were still working and having Zoom meetings. We just carried on regular business, doing more of the mental things that we needed to do and hoping that day would  come when we get the OK. We finally got the OK, then we got shutdown for two weeks (due to COVID-19) and we only had two weeks to get back together before the season started. I think it's just a testament to the kids and their hard work that we are having a successful season."
The successful season has the Decatur Bulldogs on the brink of achieving something  special. The final Friday night of the regular season will see Decatur face St Pius with the Region 5-5A title hanging in the balance. A win would bring Decatur's first region championship in 16 years, but Felton knows his team has a high hurdle to clear.
"St Pius has been a juggernaut for us," says Felton. "They have forced us to have to up our game and our approach. When you look at a team that wins, you want to model some of the things that they do. They are a very disciplined team. They are not always the biggest, fastest or strongest, but they are always disciplined. We understand what's at stake, and we also understand who we have to go through to get it."
This week Football Friday in Georgia will be in Gwinnett County as Archer visits Norcross. Kickoff will be at 7:30 p.m. on the Great GPB!
Secondary Content
Bottom Content