Section Branding
Header Content
Woodward Academy Thrives In Late-Season Drive
Primary Content
As Georgia High School Football heads for the final two weeks of a challenging regular season, games are being played on practically every weeknight. The Patriots and the Jets didn't sound like a very appealing Monday night NFL contest, so I headed south of the city to Tara Stadium to watch Woodward Academy and Jonesboro play a key Region 3-5A matchup. The War Eagles built an 18-0 lead and held on for an 18-13 victory. It was Woodward Academy's fifth straight win, raising their record to 5-3, but there is much more to the story.
Monday night's game was the second of three in nine days for Woodward Academy. The next day I caught up with War Eagles Coach John Hunt, who had no trouble coming up with a word to describe the 2020 season. 
"Exhausting," says Hunt. "We are very fortunate that we are living in the state of Georgia. Georgia supports athletics and I'm so happy that we are out there playing. It's just been a long, exhausting process and we are still just eight games into the season."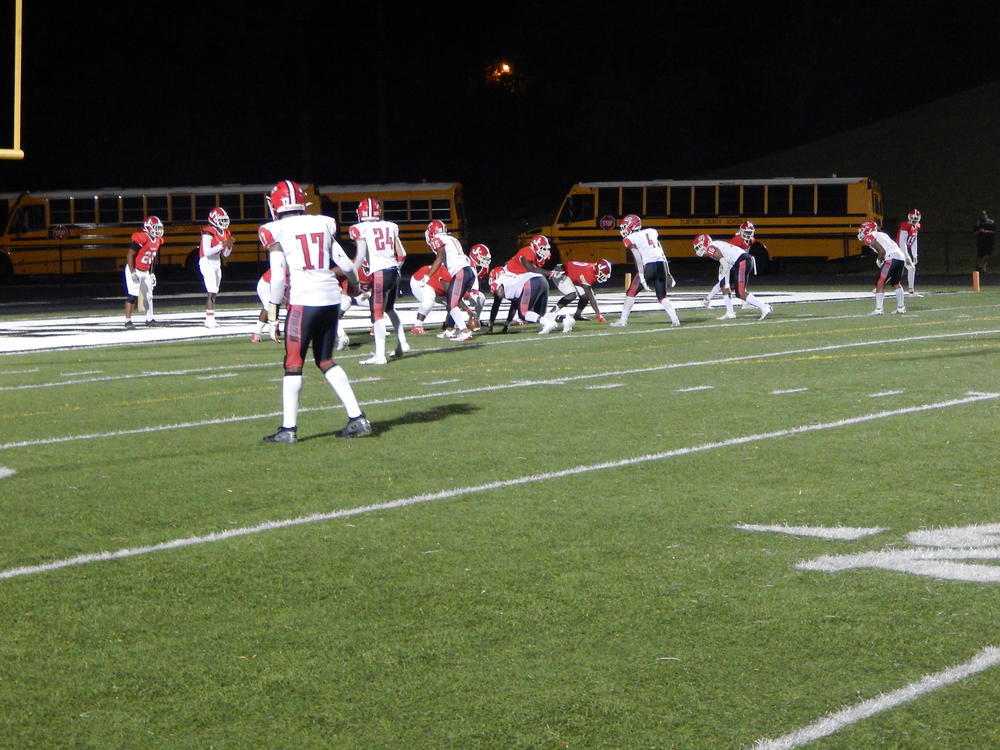 High school football teams in our state have been challenged to attempt to play a full schedule in the face of a global pandemic. Scheduling has been a weekly issue and has touched just about every team in the state in some way.
"It's been fun and it's been different," says Hunt. "We've lost so much preparation time leading up to the season. We are so far behind in many areas, but all the other teams are in the same boat. It's about managing this COVID season and managing it the best way."
Managing the COVID season. It sounds so unfair to expect teenagers to do something that adults around the world are struggling to do. The coach makes an excellent point. As playoff time approaches, COVID management could be a major key to victory.
"If we get into the playoffs healthy and stay healthy, anything can happen," says Hunt. "So I tell the kids that this year is incredibly different. Once we get into the playoffs and that bracket is locked, if any team catches a bug, that game is forfeited and the other team moves on. 
"In a normal year we haven't been as strong as the teams that we have had in the past. This year it won't matter. We will have to be both lucky and good. The best team in our class, hands down, is BT (Blessed Trinity). I don't think anybody touches them. This season they have been bit (by COVID) once or twice. If they get bit in the playoffs, guess what … it's a whole new ballgame for everybody else."
In 2019 the War Eagles were 13-1, which included a regular-season win over Blessed Trinity, and a loss to the eventual state champion Titans in the semifinal. Hunt likes to call his non-region opponents his preseason. This year Woodward Academy's preseason featured games with Eagles Landing Christian, Marist and Riverwood.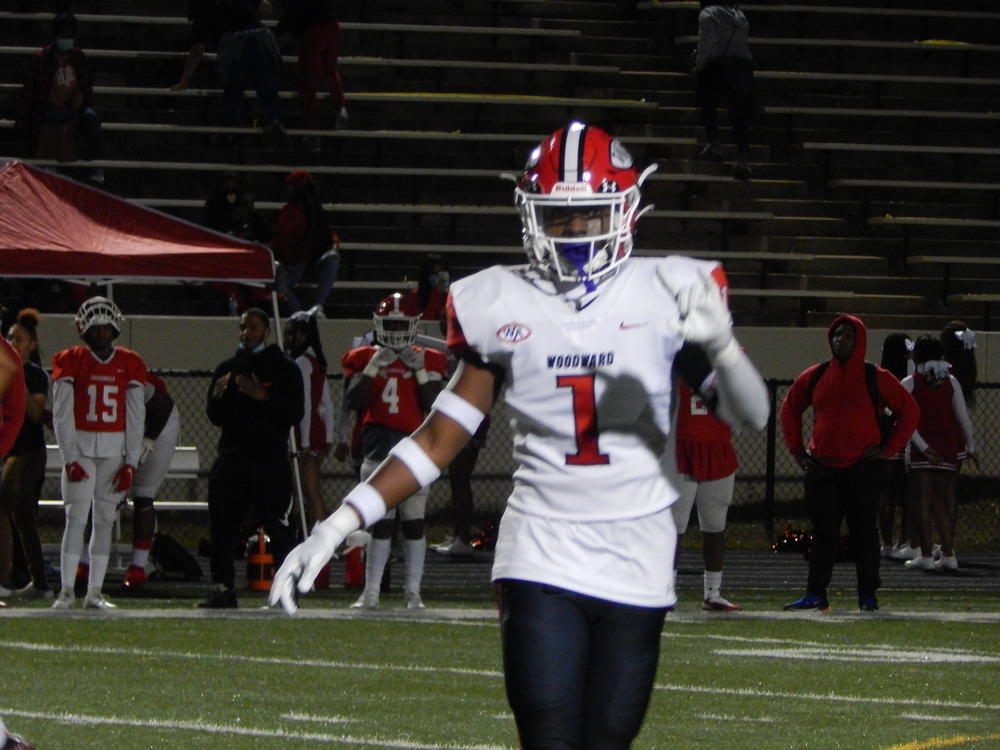 That's two teams that were top ranked in their class at the time and a region champion from last season. The War Eagles lost all three of those games. The results quickly grab your attention.
"Certainly, I didn't want to go 0-3," says Hunt. "ELCA is a juggernaut in the lower classes and we ended up getting shutout there. Next we played Marist and I believe Alan (Chadwick) has one of his strongest teams this year. If they were up here in 5A with us, it would be them and BT fighting for this thing. The only team that could beat Marist would be BT or COVID. Riverwood made an incredible play at the end to beat us. Certainly it was a frustrating start, but our kids were resilient."
Once in the region schedule the War Eagles won two in a row -- then it happened. Due to COVID protocols, Woodward Academy's game with Jonesboro on Oct. 16 was postponed, while the team quarantined for 14 days. The team would return to get one practice day before playing Drew on Oct. 30. Then came the crush to get caught up before regular season ended. 
The Forest Park game was moved to Thursday, Nov. 5, to make room for the rescheduled Jonesboro game, with Tri-Cities coming up on Friday.
"We had this three-game stretch," says Hunt. "When we played last Thursday, I gave them last Friday off. We came back Saturday and practiced Sunday in an extended walk-through. We played on Monday and I had full intention of having a full practice (Tuesday). I rolled into work this morning around 7 o'clock and we had players already here to lift early. Here was a group of guys who had played a game 10 hours earlier. I looked at them and told them to go home, rest and recover, and catch up on their work academically and the team will get back to work tomorrow. I think I actually needed the break more than they did."
The War Eagles saw much of last season's leadership on offense graduate, so this year's squad has been leaning heavily on the defense. Senior linebacker Errington Truesdell is the team's leading tackler and has attracted the attention of Vanderbilt. The secondary is strong with the duo of Khari Gee, who is committed to LSU, and Alan (Taco) Wright, who is committed to Vandy.
"Both of those guys are great leaders," says Hunt. "They have been playing many years for us and are experienced. Taco plays both ways and he's very unselfish. Kahri has always been a great player for us and we are fortunate to have him for sure. Errington Truesdall has been a working machine and a leader. He's probably the guy who leads the whole defense."
The Woodward Academy offense is a different story. Hunt likes to call it a work in progress with a passing attack that has dropped off from last season's productivity. The bright spot has been an offensive line that continues to improve and the play of junior running back Damari Alston, who has rushed for more than 1,000 yards and 16 touchdowns.
"Thank goodness Damari is a junior and will be back next year," says Hunt. "We had to replace our quarterback and they didn't get to work out in the spring. Our quarterbacks missed all of the June throwing and passing leagues. Our passing game is so much farther behind than in previous years. So, I try to get Damari about 25 touches a game. (Against Jonesboro) he got 21 touches for 126 yards and I was mad at myself. He could have had three or four more touches. He was running tough."
This Friday night Woodward Academy will take on Tri-Cities. Then Hunt and his coaching staff will welcome a normal week of preparation for the final game of the regular season against Creekside. Despite the obstacles, the War Eagles have two of their preseason goals still in view -- capturing the region crown and being unbeaten in the region. 
"I do without question feel we are going in the right direction," says Hunt. "It hasn't been smooth. We have had peaks and valleys in there. I was being naive to hope that it would be all smooth. I am really, really proud of the group. They have bought in to the protocols, wearing masks, being socially distant getting dressed in waves and are still managing to play good football."
This week Football Fridays in Georgia will be in South Fulton for Lovejoy vs Westlake. Kickoff is at 7:30 on the Great GPB!
Secondary Content
Bottom Content