Section Branding
Header Content
Calhoun Meeting New Challenges This Season
Primary Content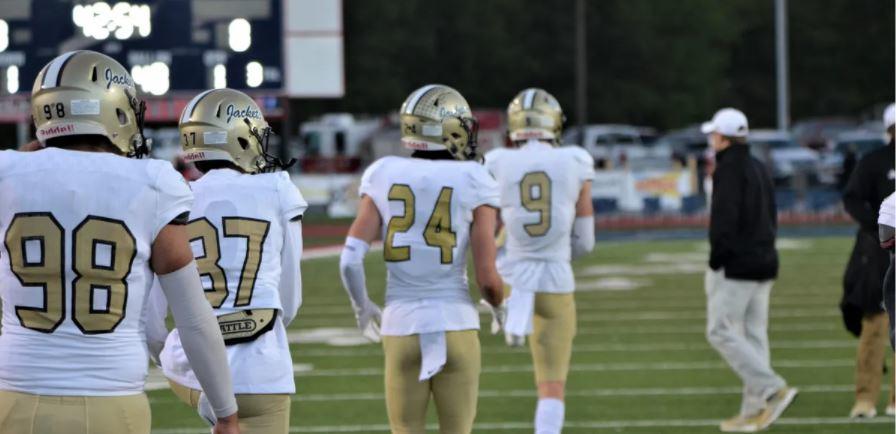 Calhoun coach Clay Stephenson knew this season was going to be a challenge when the new region alignments were released after reclassification. Region 7-5A now has a few heavyweights with Cartersville, Blessed Trinity and an improving Cass program.
"It's definitely a challenge," Stephenson says. "When the region came out, everybody got excited. As a staff, we had been stuck in the region we always had year in and year out. Having these teams and having to find five non-region games is tough."
Calhoun is used to winning. The program captured 18 consecutive region titles from 2001-19, but Stephenson knew this season was going to be unique.
"It's an exciting challenge," Stephenson says. "And as we approached the season, we had four teams we've never played before. It's a unique experience and it made us coach and play better. Now, every role on the team is magnified, and we've looked at it as a challenge." 
He also knew that Calhoun's 2020 season was going to be a challenge, like it is for every other team in our current environment.
"Getting stripped of everything in our lives since March, it was longest time we've been away from players," he says. "It really did put things in perspective. I got to spend time with my kids that I will always treasure and, as coaches, we're also called to be that dad figure for our players as well. I got to see it with my dad and other kids in the past and he made sure to spend time with me, my sisters and my mom. I had a good role model to step in to a role as a coach."
"It helped having a dad to show me to put priorities in order -- faith, family and football."
He's been a part of the coaching staff, in one aspect or another, for 17 years in his time on Yellow Jacket Drive. His father, along with legendary Calhoun coach Hal Lamb, are two guys he has on speed dial during his second season as head coach. Stephenson played at Upson-Lee -- Lamb's first head coaching stop -- and was the wide receivers coach before he took on the responsibilities of the head coach.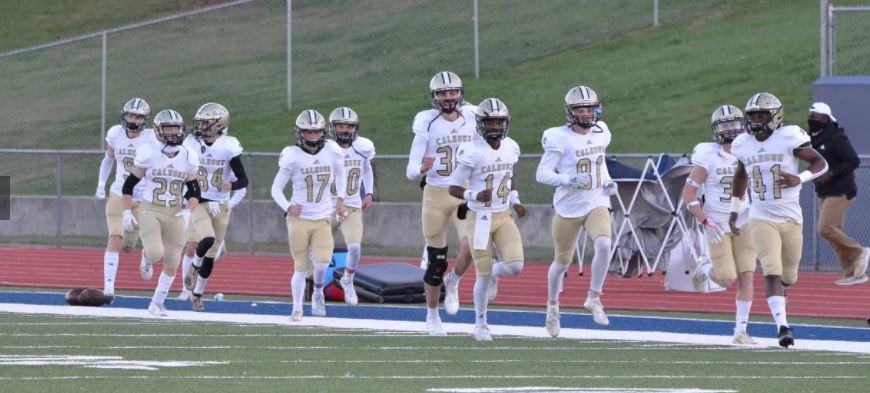 Stephenson talks to his mentors multiple times a week, but it's more often texts to Lamb, since Clay doesn't want to disturb his golf game. He'll go through both of them for ideas having to do with the program before he determines what path to take on a topic.
"During quarantine, maybe we had 90 percent of staff that didn't know how to turn a computer on. Then, we're doing all these meetings and we did a lot of stuff that didn't have anything to do with football," he says. "When the team's whole world got stripped away in March, we wanted to keep reminding them they're still a part of the Calhoun football program. We still cared about them and wanted to remind them."
Stephenson even scheduled guests, like country singer Brantley Gilbert, former NFL player Kris Durham, and local business owners talk about how sports helped shape their lives.
"I think that kick-started the season," Stephenson says. "The coaches put their heads together and came up with all these great ideas and knew we had a great staff. Adversity showed that even more."
Stephenson knows he's at a special place in Calhoun, where everyone comes together like a family. He thought it was key, at the beginning of the season, to come together in that first meeting. If they could show the community they were united as a football team, it would filter into the school and community.
"All it takes is one person to change someone's mind," he says.
This week, it's another tough one with that improving Cass Colonels team. And while it's a little early for a full study hall session on them, Stephenson knows the kind of program he's seeing is different from in years past.
"They've got a brand-new coach, and he's doing a great job," Stephenson said. "It usually takes a new coach a few years to get the program going the way he wants. They also have a lot of young talent. They start some freshmen and a few sophomores. They started out 5-0. Now, they're 6-2, and it'll be a challenge in front of us. Once region games get going, each game is a big game. Every game now is about seeding and home field advantage."
Stephenson says his team is different than it was in June, because of numerous reasons.
"It has been, obviously, a different kind of year since we couldn't get together as a full team for most of the full summer," he says. "We didn't know what we had at first with our senior leadership. We had an idea, overall, and I have been pleased with the maturity of the team. There have been so many ups and downs and you don't know what to expect from one hour to the next. As you handle the adversity -- even if you take football out of it -- it's a testament to putting all that aside and getting together as a team."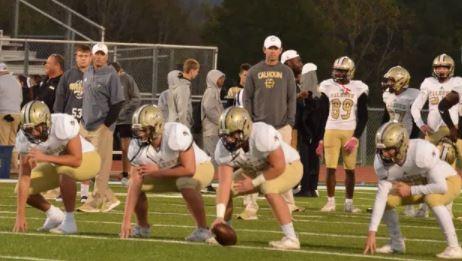 Every time the players cross Yellow Jacket Drive, they know they're blessed. They've been very fortunate to play as many games as they have -- even as they had to play McCallie, Tenn., on short notice earlier this season. Stephenson also makes sure they try not to let their guard down concerning all of the safety protocols in place.
If you've never been to "The Reeve," it needs to be on your bucket list. The fans are on top of the action and I mean that literally. There's a band that now nears 300 members and a lot of the school family is involved in making the games happen every Football Friday.
And as many that can go, will be at Cass for this Friday's game.
Play it safe, everyone… I'll see you soon…
Secondary Content
Bottom Content