Section Branding
Header Content
New Practice Approach Helps River Ridge To 6-0 Start
Primary Content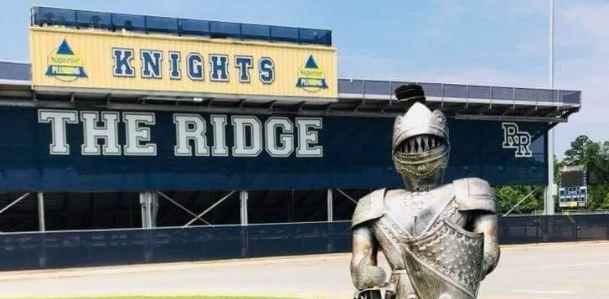 Last Friday, River Ridge came out on top of a slugfest against its Cherokee County arch-rival. Four quarters were not enough, as the Knights needed overtime for a 20-17 win over the Creekview Grizzlies. Michael Collins is in his second season as head coach of the Knights, and was happy to see his team battle through adversity to stay unbeaten at 6-0. 
"This team is a close as any team that I have been around," says Collins. "They grew up together and have been playing together for a long time and they play extremely hard for one another. Both teams played really hard and the game could have gone either way. We were just fortunate enough to find a way to squeak it out in the end. It was just a continuous effort for four quarters-plus. We were fortunate enough to win a coin toss (in overtime), we were able to get a stop, and offense was able to finish it in overtime."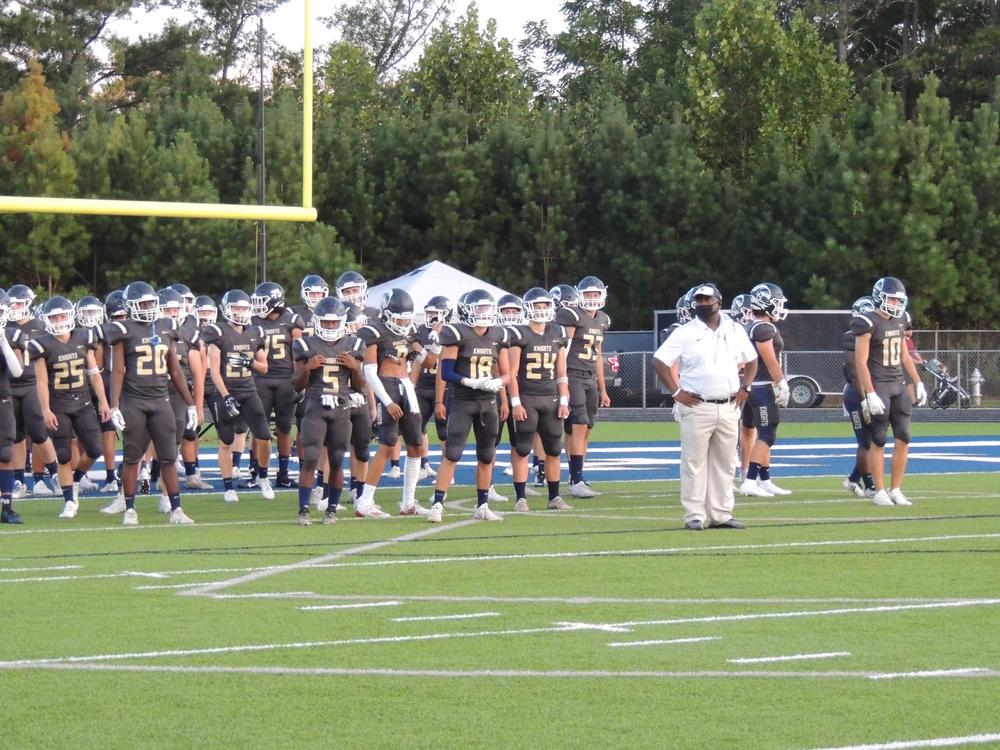 I've known Coach Collins for a few years and I have followed his success reviving the programs at Pebblebrook and Wheeler in Cobb County. When I spoke with him this week, he sounded like a man who has found his way home. Maybe it's because he has done just that. 
Collins is product of Cherokee County schools and started his coaching career with stops at Woodstock and Cherokee High. When the job came open at River Ridge, Collins was interested and landed it. The situation seemed tailor-made for him.
"I found good people," said Collins. "Plus another opportunity to rebuild a program, which I really enjoy. Strong community support and a group of young folks who were hungry to find a way to turn things around and try to find a way to be competitive. I'm a little familiar with it, so I had a pretty good idea that's what it would be when I got here. I was not surprised by what I found."
While the River Ridge community and football program were long on enthusiasm, they had a history of being short on success.The Knights have only made the playoffs once in eight years. Collins started the rebuild with a 3-7 record in 2019.
"I had a lot of juniors last year who played as sophomores the year before I got here," recalls Collins. "They had experience and I knew they were a hard working group, so I knew we had a chance to compete, if we could get a break or two. "

With a year under his belt, Collins felt like he had his team ready to take the next step in the River Ridge Football Revival. Then, before spring drills could start, COVID-19 brought everything to screeching halt.
"I had no idea the day we were leaving school that we were going to be gone from each other for as long as we were," said Collins. "When everything hit, my message to my guys the last time I saw them was 'stay encouraged and stay as active as you possibly can.' While we were apart from each other there was constant communications. We tried to send out workouts designed to get them to work with one another and encourage one another.
"I think they did that because when we got back, I was very pleased with the results. Our guys were in pretty good shape. From there, we took it slow, we didn't rush our guys, and worked out an hour or so a day. We picked things up as time went on. To tell you the truth, we are still trying to not do too much. I feel like we have been through a whole football season already, to be honest with you."
Once the season started, the team found good fortune and the coaching staff found a practice formula that has proved successful.
"We just try not to push as hard as you would normally do throughout the week," says Collins. "Hopefully, they will continue to have fresh legs on Friday. The ball has been bouncing our way this year, but I also believe you create your own breaks and I think we have done that by playing good, hard-nosed, tough football." 
Two weeks ago River Ridge faced a gut check against a program that last year accomplished many of the same things the Knights want to accomplish this year. Riverwood was coming off a season that saw them have an undefeated regular season and region championship. Both happened for the first time in their school history. Facing Riverwood at their place would not be easy, plus there was another factor.
"They had lost the week before," recalls Collins. "Not only were they a great team, but they came out with a since of urgency against us. They punched us good early, but our guys responded. The game felt like it was being played at a playoff pace. It took us a minute to get up to the speed that we needed to play at to compete with them. It was another one of those games where our guys just continued to fight and we got the ball to bounce our way and pulled it out in the end with a great stop by our defense."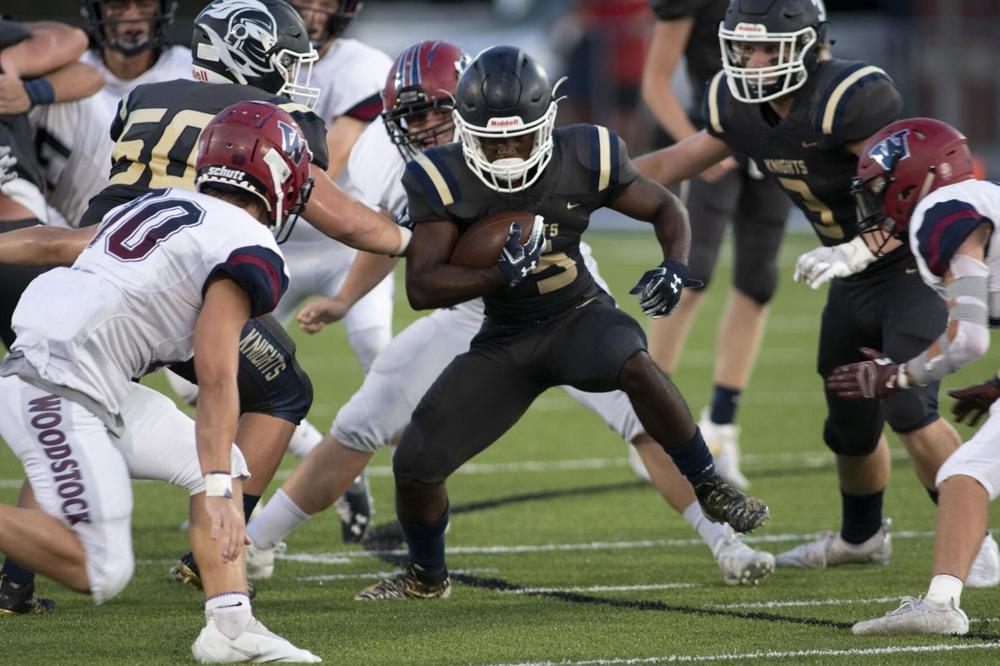 The Knights offense has been highly productive this season, thanks to a line that opens holes and junior running back Amehre Morrison, who has already rushed for 1,000 yards and scored 17 touchdowns.
"(Morrison) is probably as good as any running back that I have coached," says Collins. "He is an electric football player. He can go inside or outside. He's a bit smaller, but runs hard. He runs through tackles, and he can make you miss."
River Ridge has also gotten good play from quarterback Carson Lathem, sophomore wide receiver Jackson Head and tight end Riley Caines. 
"It all starts with our offensive line, the unsung heroes," Collins says. "Any time you have a back who has already rushed for 1,000 yards, you are doing something right up front."
River Ridge posted a record of 9-2 in 2011. That was the school's second full season of football and that team played a non-region schedule with no playoffs. At 6-0, the 2020 Knights are off to their best start and assured of the second winning season in school history. Collins' team finds itself with a share of first place in Region 7-6A. A region title would be a first for the Knights football program. 
This sports reporter has heard from some of the folk in the River Ridge community on social media. Well, if their team wasn't already on the radar of those who follow high school football in our state, the past two weeks have raised expectations and the coach doesn't mind. 
"I don't think we have played our best football yet," says Collins. "I would like to see us continue to improve day by day. I think me and my staff will always be our biggest critics, and set high standards for ourselves. I want to be a better coach than I was a day ago, and perhaps it will help us deal with any outside pressure that might be created. Sometimes you can be your own worst enemy, but if we can raise the bar of expectations with the community and school, it's alright with me. That's a good thing."
This week the River Ridge Knights host Centennial Knights in a Region 7-6A matchup.
Football Friday's in Georgia will be in Gwinnett County this week as North Gwinnett visits Collins Hill. Kickoff is set for 7:30 p.m. on the great GPB!
Secondary Content
Bottom Content