Section Branding
Header Content
Fitzgerald's New Emphasis On Defense Is Paying Off
Primary Content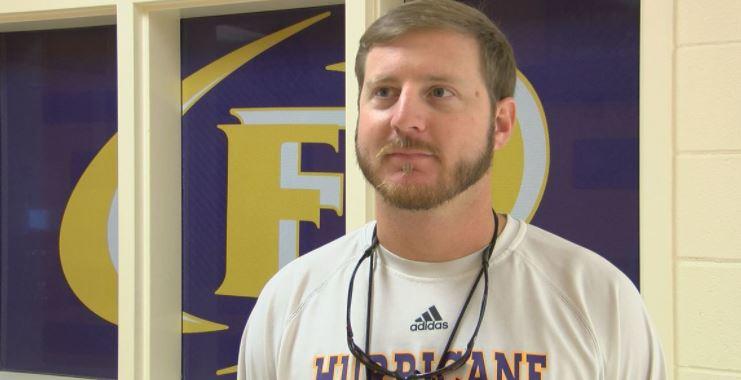 If you've watched the Class 2A rankings in 2020, you've seen the Fitzgerald Purple Hurricane at or near the top all season long.
Coach Tucker Pruitt and his staff in Ben Hill County made some adjustments in the off-season, with defense being the top priority. And it was a visit to the 2019 state championship weekend that had him take a long look at his past season and how to go forward:
"To be honest, last year we weren't very good on defense," Pruitt admits. "We made a big commitment in the off-season to improve that. This year, we've tackled a lot better -- and we keep up with missed tackles and takeaways as part of our stats this year, too."
"You know, I saw you at the state title games last year. There were eight games. Seven of the eight games had teams win where they gave up 17 or fewer points. The biggest thing for me there was to be observant and see what teams were doing to win. It's defense and running the football. It has served us well so far this year."
That work in the off-season has paid off with a 7-0 start in Region 1. The Purple Hurricane is ranked No. 2 in the GPB Football Rankings. The non-region schedule was, as we've seen a lot this season, a number of individual challenges in Cairo, Irwin County, Turner County, Jefferson County and Pierce County. And, also as we've seen this year, part of the schedule had to be figured out on the fly. The game with Jefferson County was a quick turn and there were benefits to a road trip to Louisville.
"It was picked up a week before we played it," Pruitt says. "We didn't have much film on them, since Dodge County had to cancel because of a COVID outbreak . We knew Jefferson County was looking and I think the last time we played them was in 2015 in the semis and we went there then as well. They're another quality program and were a good test for us. We definitely wanted to play a game and not sit out a week. So, we went for it."
Region play is two games deep for Fitzgerald -- wins over Berrien and Early County -- and fairly dominant ones as well 48-7 and 42-7. Pruitt is seeing growth in a team in all three phases of play heading into a big game with an improving Worth County team this weekend.
"They're a lot better," he says. "Coach (Philip) Ironside has done a really good job in a short amount of time. They run a wide-open, spread offense very efficiently. We're used to playing wing-T teams this season, but Worth does a good job attacking vertically and horizontally. They get the ball to players in space. It'll be a good change of pace for us and a good test.
"It's still assignment football. It's just different assignments. The biggest thing we have to do is tackle in space."
Pruitt says his roster is full of players who are hungry and looking to do something special.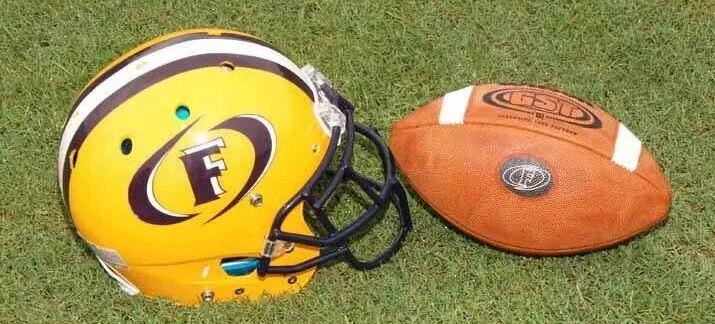 "I think we're pretty battle-tested so far and a couple of our games this year could have gone either way," he said. "We've definitely got a good team. We just have to keep our eyes in front of us and not behind us. We just need to get better each and every day. We've got a good 'Go back to work' mentality and we've gotten off to a good start and have more goals to achieve."
Like every place else in the state, it's navigating a new normal with an incredibly loyal fanbase. As someone who grew up there, played there, and is coaching there, Pruitt sees what Football Fridays mean to the community and how everyone has adjusted to this season.
"I thought it's been really positive," Pruitt says. "In late July, we were one of the first school systems back. There was a lot of the unknown we've been facing, but we have strong leadership here and we wanted to get back to normal. The kids and fans are still excited, but we've been doing it with caution. We are streaming games on the web now to help, but it definitely hasn't been what it has been in the past. They're still finding ways to stay plugged in.
"Everything we're doing seems normal now with a lot of protocols to follow. It makes the day-to-day tougher with hydration and meetings, moving around and with social distancing. But whatever we have to do to play, we're all for doing," said Pruitt.
Class 2A looks to be one of the tightest competitions all season long in the state and Fitzgerald is looking to be a part of the mentions at the end of December.
Play it safe, everyone… I'll talk to you soon…   
Secondary Content
Bottom Content