Section Branding
Header Content
Football Fever Grips Fannin County With 5-0 Start
Primary Content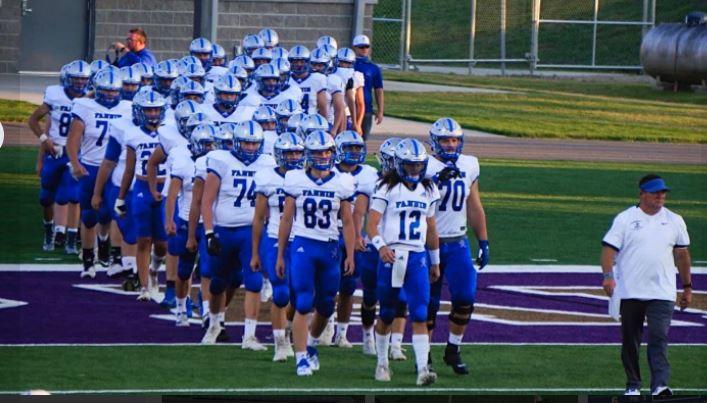 I caught Fannin County Rebels head coach Chad Cheatham on an unintended bye week.
It's their second one this season.
They were supposed to have a game with Gilmer in Week 2 and the one this week with another rival, Copper Basin, Tenn., was also taken off the board because of COVID-19 concerns. Had things worked out the right way, he might have tried to schedule an opponent, but he'll take this week in shells and drills and get ready for the stretch run in Region 7-2A play.
Cheatham came home for his first head coaching gig back in 2018. He was a 1991 graduate of Fannin County and they're off to a historic 5-0 start in his third year there.
"First time in, what … 25 years? The quarterfinal, 12-1 season, right?" he asked.
Yep.
Coach Joby Scroggs and the 1995 team made it to the second round of the playoffs before running into a Cartersville team that lost in the next round. But, since then, there have been more down years than up years. The Rebels only made the playoffs four of the next 22 seasons and 15 of those were losing seasons.
But the program has turned around. They made the postseason the last two years in Class 3A and the start this year -- which landed the Rebels at No. 10 in the GPB Football rankings -- has everyone in Blue Ridge talking.
"Our fan support has been amazing," Cheatham says. "There have been times where our fans that travel have outnumbered the home fans. Football here means everything to the people of Blue Ridge." 
Last week was another example of that. With a region that stretches from Blue Ridge to basically the Alabama border and Coosa High, Rebels fans made it to Lindale in strong numbers to see the team knock off Pepperell 36-23.
"Our quarterback, Luke Holloway, is a three-year starter for us and we have really seen him grow these last few seasons," Cheatham says. "We've got a great offensive line and some great receivers for him to throw to as well." Holloway ran for 231 yards and three TDs in the win and threw for 142 and another TD. He has thrown for 959 yards and 13 touchdowns this season.
A recent GHSF Daily "Line of Distinction,"  in Dylan Collins, Rico Arellanes, Chris Scott, Brayden Foster, Micah O'Neal and Mason Bundy, clear the way for the rushing attack and have protected Holloway for an offense that has scored 24, 48, 49, 57, and 36 this season. While the Rebels defense is allowing, on average, about 13 points per game.
"This season has been one of the most difficult for us to be as coaches," Cheatham admits. "You're really hoping, even with everything you do, you get to 3:15 on Friday afternoon or you get to your fieldhouse on a home game and you still have done enough to get to play. We're just doing our best each and every week to make sure we play."
The remainder of his schedule is with Model, at Chattooga, Coosa and in Trenton to wrap the regular season with Dade County. And Cheatham is having to adjust already.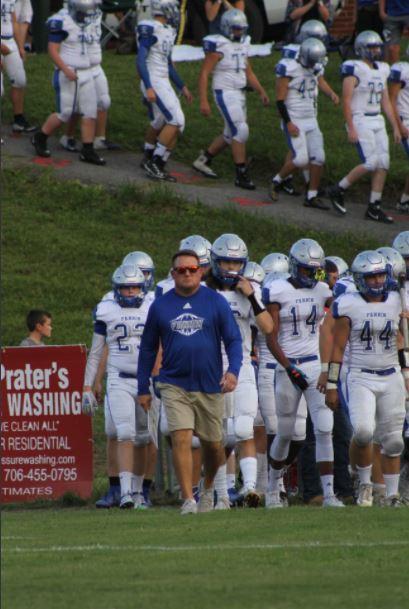 "Because of concerns at Chattooga, we have had to move that game to a Saturday and our next-to-last game of the regular season is six days later," Cheatham says. "It's tough on a lot of teams in our area and has been this year. And Chattooga is having to finish their regular season with five games in 19 days. That's really tough."
One other thing you can't miss when talking to Cheatham is the sense of pride he has in his players, his program, and his alma mater in one of the toughest seasons we've ever seen. He's proud of everything that everyone attached to the Rebels program has done so far, despite knowing there's a lot more work to do and to make sure that the final four-game stretch has them as healthy as possible.
In another unintended bye week.
Play it safe, everyone… I'll talk to you soon…       
Secondary Content
Bottom Content