Section Branding
Header Content
DeKalb Schools Eager To Go From Couch To Competition
Primary Content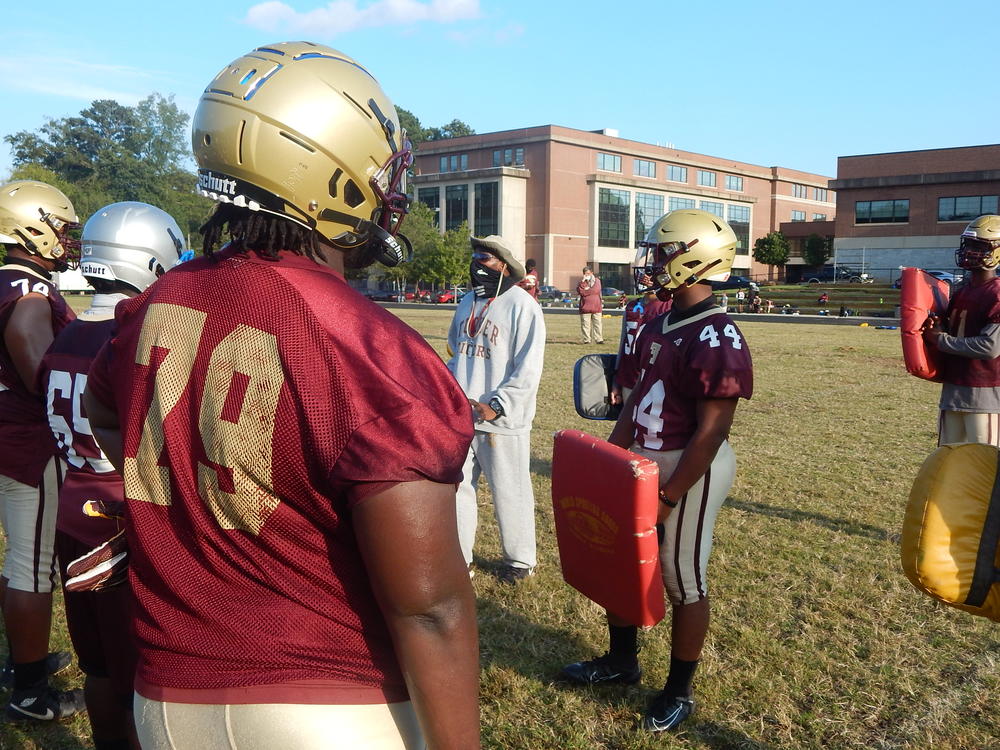 Can you feel it? There is a chill in the early morning air. Leaves are starting to do their colorful dance. The days are getting shorter and that neighborhood coffee shop -- you know the one -- is starting to prepare that pumpkin spiced-flavor brew. Fall is officially here and while it may be hard to believe, there are high school football teams around the Peach State that will reach the halfway point of their season this week.
While some football teams will play their fourth or fifth game of the season, the 19 teams representing the DeKalb County School District will play their season openers this week. It was back on Aug. 14 that DeKalb school officials decided to suspend sports activities until Oct. 1. This week the calendar changes and the long arduous wait will finally come to an end.
"At times, it's been depressing," says Dunwoody coach Michael Nash. "I know that our kids want to play football and at times it's been trying. The community wanted them to have that opportunity to do something, even if we weren't in pads. At least we're getting them out of the house and they are around us and around each other."
Being at practice, you could feel that the Wildcats were ready to play somebody … anybody. This is Nash's sixth season at Dunwoody and he says that when he arrived only 17 boys were signed up for football. This year there are 123 players in the program. That's a good thing, because Dunwoody has moved up to region 7-7A for 2020.
"We're in an all-Gwinnett region," says Nash. "I'll be honest with you, it's a little daunting to know that. But at the same time, it's cool too, because I know all of those coaches and they are my friends. I grew up with them. Me and (Archer coach) Andy Dyer grew up playing baseball together. I'm looking forward to it and it's something new for our kids."
Speaking of something new, this Friday night Dunwoody will open play against new region foe Norcross. The two north metro municipalities border each other and the schools are about seven miles apart. It's hard to believe that this will be the first time that the Wildcats and Blue Devils have ever met on the gridiron.
When asked what he would say to his team before the game, Nash said, "I don't have a clue, honestly. I just hope they will go out and lay it all on the line because we don't know how long it's going to last."
Meanwhile at Stephenson, Ron Gartrell sounds a bit bewildered. Normally Gartrell and his coaching staff will walk the halls of Stephenson when the school year begins to recruit students to come out and play football. Most of these students will play on the junior varsity team. Due to COVID-19 there are no students in the halls because there are no students in the school. As a result, there will be no JV football team at Stephenson this fall.
"We got a scare when they pushed our season back," recalls Gartrell. "I didn't know if we would play or not. We just told them that everything would work out and it did. I feel like our kids are really prepared to play, although we haven't spent a lot of time in pads. The last time we hit an opponent was almost a year ago."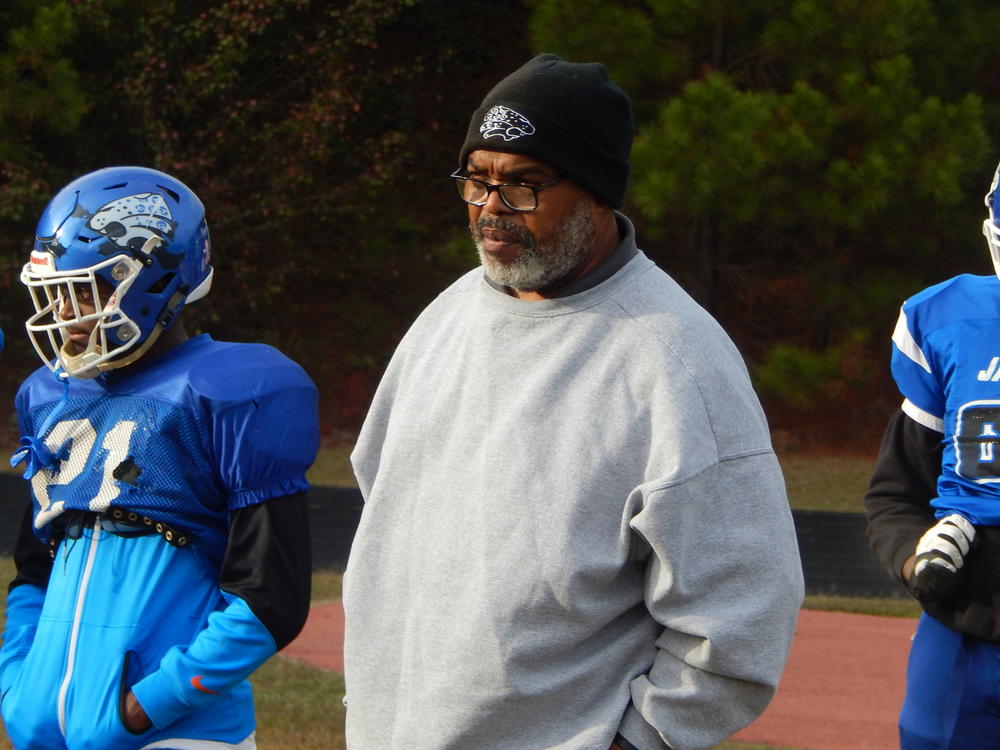 This is Gartrell's 33rd year as a head coach in DeKalb, his 25th at Stephenson. His Jaguars will kick off their season on Thursday night against Lithonia. He is quick to tell you that high school football during the time of COVID has been an eye opener for him.
"We are having to do things different," says Gartrell. "In ways I have never thought of before. We just try to make the best of it. We stayed out of the weight room and stayed out of the locker room. Our kids come to practice dressed and then go home dressed. This week we will issue uniforms the day before the game and (on game day) they will show up dressed and ready to go when they get to school."
At Tucker, game week has finally arrived for Bryan Lamar's Tigers. Coach admits that his team was behind and has made good use of the extra preparation time. Lamar feels that his team should be ready to play, but there is lot of mystery surrounding his team because of all the time lost to COVID-19.
"I have no idea," says Lamar. "You just have to keep your fingers crossed to see where you are on Friday night and hope that you have prepared the kids as best as possible. Spring practice is huge. Playing a spring game is huge. Padded camps in the summer are huge and so are preseason scrimmages. You get so much better from your first game to your second game. And to not have anything heading into a game is tough. We are blessed that we did not have to open up with someone who is going into the fourth or fifth week."
No, Tucker does not open with an opponent that has games under its belt. But they will begin with the main event in DeKalb on this opening week. The Tigers will meet Southwest DeKalb in a matchup of the two winningest programs among DeKalb County schools. Tucker has won 13 of the previous 20 meetings and under normal circumstances Hallford Stadium would be packed. Alas, there will be no fans allowed for this showdown. Yet another thing that has been taken away.
Still there is much to be thankful for. Friday night the lights will go on. There will be no marching bands and there will be no fans, but the teams will show up and for the first time in 2020 DeKalb County teams will play football.
"It's going to be different," says Lamar. "Especially in a game of this magnitude. When we put this game on the schedule, you had all kind of people circling the date in both communities. There won't be fans there, but one thing I will tell you, these kids all want to play bad. They know each other, and they are going to go out there and have fun playing football on Friday night."
Don't miss the season premiere of Football Friday's in Georgia. It will be Cedar Grove at Milton and it all gets started Friday night at 7:30 p.m. on the Great GPB!
Secondary Content
Bottom Content