Section Branding
Header Content
Sutherland Successfully Changing The Culture At Franklin County
Primary Content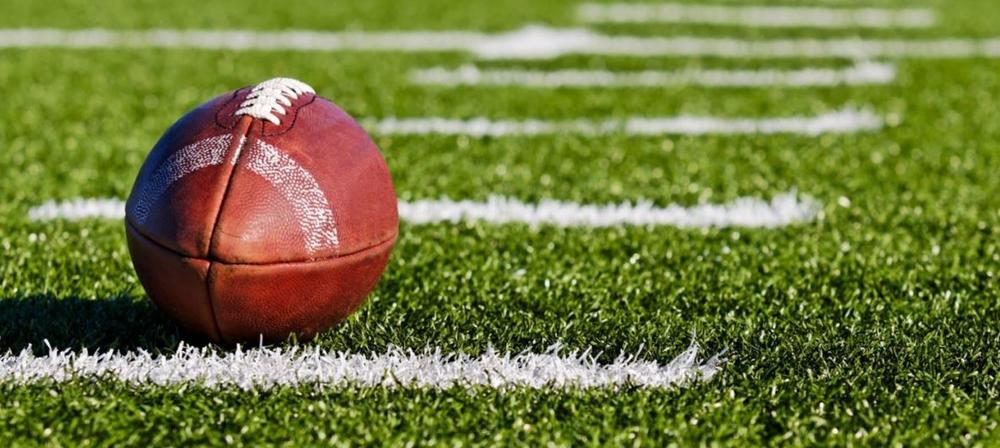 Franklin County High School head coach Paul Sutherland had been the longtime head coach across the border in Pendleton, South Carolina  for 17 seasons, but decided to head over state lines to start something new.
He was announced as the new head coach for the Lions in January 2018 and got to build a program in a way he wanted. 
"It has been a building process," he admits. "There's so much behind the scenes. What I mean by that is- you work 52 weeks out of the year, seven days a week, 8 a.m. to 3 p.m., before you can be successful on 7:30 on a Friday night. All I've tried to do, much like we did at Pendleton in 2001 when we started there, is try to build it inside out."
"It all starts with relationships with kids in the locker room. We had to change the culture. You come to work every day, you act right all the time, and you do right when you're at school. There are expectations from 8 to 3 every day. We got a football class approved for the first time ever. We have improvements in the weight room equipment, too. Everyone has invested in capital improvements to say that football is important here."
The Franklin County program hasn't made it out of the first round of the playoffs since the last year of the Jeff Davis tenure in 2000 and they've only had two winning seasons this decade, but Sutherland sees this as an opportunity for a program to grow.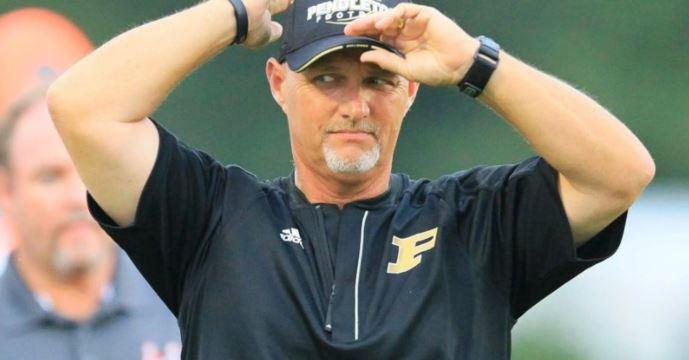 "I'm just now being able to get out in to the community because I've spent so much time inside these walls. Inside these walls is the most important thing because that's where the kids are," he says.
"It's been a challenge, and in my 20th year of being a head coach, this year is one of the most challenging," says Sutherland. "When we sat down March 13, our relationships as coaches and players were all in place. I made sure players heard from me directly during the pandemic. I would call and reach out to each one, encourage them and check on them. We're making great strides in that football place here."
"I'm not a big social media guy. I want to have them hear me and hear my voice. On June 8, when we were allowed back, you could see they missed us and we missed them. I believe with all my heart me and all our coaches enjoy being around them. To me, there's nothing more important than that coach-player relationship."
This season, they've sprinted out to a 4-0 start with wins over Lumpkin County, Banks County, East Hall, and Jackson County and are No. 10 in the GPB Rankings. Sutherland is pleased with the start so far, but not necessarily surprised with the growth.
"We made a commitment two summers ago," Sutherland admits. "We decided to keep the junior varsity together. It hadn't happened in the past. My first year, we started 11 sophomores because, at the time, we didn't have anyone else. Last year, ninth and tenth graders played JV. There's always one or two exceptions, but our younger players have to have success. The varsity suffered some last year, but our JV had a 5-0 start.
"A parent came up to me said those kids hadn't won a game in a Franklin County uniform before," he says. "I said, 'You're kidding.' That parent wasn't kidding and they finished 6-1.
"Winning and losing is habitual. Those 11 sophomores are now seniors. Combine them with JV that are now used to winning, and that's where the 4-0 comes from."
I asked him about the differences between high school football in South Carolina and Georgia. His answer is an interesting one.
"Good football is good football," he says. "In Georgia, you see a lot more variety of offense. I appreciate that out of the game. I don't know if it's a Clemson effect, but if you're not running 'air raid' or spread, you're almost frowned upon. I mean, we chased East Hall all over the field the other day. But, at the same time, you have Jefferson's offense and other things like that. I'm appreciative of that. The toughness and all that. …  It's very important in both places."
Franklin County will try to continue to build on it's success in a cross-state games with Westminster-West Oak in South Carolina before region play starts for Region 8-AAA.
Secondary Content
Bottom Content