Section Branding
Header Content
Schley Overcomes Tribulation To Earn Another State Ranking
Primary Content
One of the coolest stories I've done at GPB actually goes back 20 years.
When Schley County High became Schley County High after breaking off from Tri-County High (Marion, Webster and Schley), they were the smallest school to have a football team in Class A. It was a little over 100 students, but Rusty Tondee was bound and determined to have football for his hometown school.
The Tondees are the "First Family" of the county. They helped settle it, if memory serves, and were a part of the fabric back to its beginnings. Rusty's brother, Shane, was (and still is) the county Sheriff to give you an idea. We followed the team from its pre-game meal, to dressing out at the old Board of Education building (where the uniforms were housed), and went with the caravan to Zebulon for their game with Pike County. They went 1-9 that first season and have been having various stages of success ever since.
The school is, probably, more well-known for the deep playoff runs the baseball team makes. But football under Rusty, his mentor Loveard McMichael, Jim McFather, Josh Kemp, and Mark Daniel had yielded four winning seasons and two playoff berths in southwest Georgia.
Enter Darren Alford.
Alford took over in 2016 and has had steady progress on his own that includes the Wildcats' first-ever seven-, eight, and nine-win seasons and three straight playoff berths. They had a big win this past week in a big, back-and-forth battle with Wilcox County just in time for region play. They're as high as No. 4 in some polls and No. 9 in the GPB Poll this week.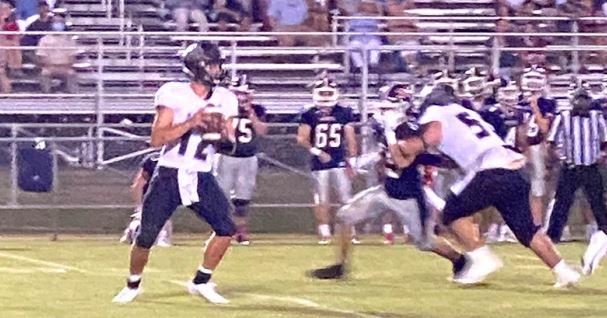 This is a team that lost 18 days of being together to COVID-19. And in a county that has students that may not have internet access at home or a cell phone, it presented some challenges.
"At a bigger school, technology is a lot easier to deal with," Alford says. "What my coaches and I would do is put together the information packets for them and hope they would study it and understand what we're doing. We're an old team and a young team this year. We're starting 13 seniors and have a lot of freshman and sophomores at skill positions. We, basically, had only six days in pads before we got to play our first game this year. We really had to water the playbook down on offense do some basic stuff. We're not real complex in what we're doing right now."
Coach Alford knew what he was getting in to with this program. He has some history, too, with the early days of Schley County football.
"I actually student-taught under Rusty at Tri-County High," Alford remembers. "I coached in Americus for 18 years. My mom lives in Americus. My wife's parents live in Americus. I graduated from Georgia Southwestern in Americus. The town is nine miles down the road from the high school. But back in 2011, I left to go to West Laurens and ran the offense there for five years. I was, actually, offered the Schley County job two years before I took it."
But he also knew some changes had to be made and they went to the very foundation of the program itself.
"Starting back in 2015, my wife and I tried to get back closer to home if we could," he says. "When I interviewed here at the time, they had a really good vision for football. They wanted to win in football. There were some pieces in place. They were really young and wanted to win. We re-did the whole facility. We put in coach's offices. We put in a weight room and changed the equipment out. The community was awesome. We threw out all the old equipment. The folks here raised the money to do it and it made them feel special- that they were a part of something. Everyone has really bought into the pieces that were in place. It's a lot of work. It still is. But the people wanted it and we have the resources in place needed to get the program going in the right direction."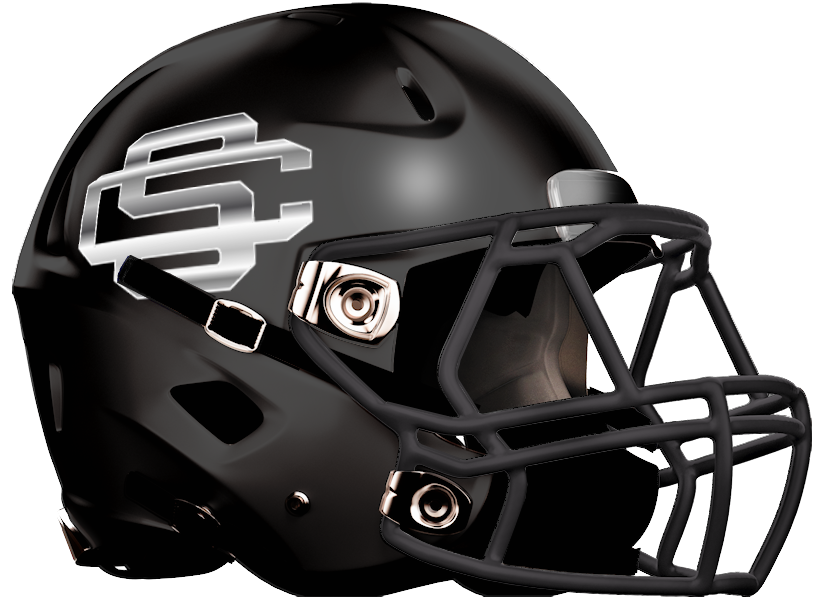 And, now, that everyone is looking at this team from Ellaville this early in the season, Region 5-A will be really interesting going forward. With Manchester, Macon County, Marion County and Taylor County (this week's opponent), the team will have its hands full every week until Thanksgiving.
"We were excited about being ranked," Alford says.  "But we can't stop and be satisfied with where we are. Rankings are very fickle. We've made sure the kids understood other than exposure, which we're thankful for, we still need to push toward our goal of winning a region title."
"It's like you're under water. You come up. You take a breath, and you go back under. I coached with (Taylor County coach) Mark Wilson in Americus. He'll have them ready to play. By Friday night at 10:30, things could be different. We just have to keep our foot on the gas."
The game is in Ellaville this week and the whole county is looking forward to it!
Play it safe, everyone… I'll talk to you soon!     
Secondary Content
Bottom Content