Section Branding
Header Content
Metter Coach Proud Of Long Tradition As Builder
Primary Content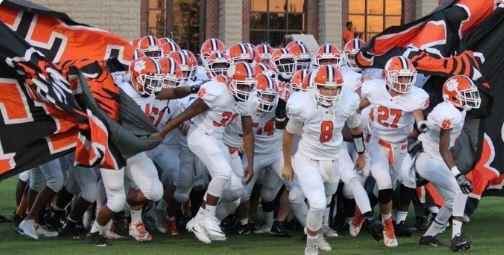 The Metter High School head coaching job is Rodney Garvin's first after a 20-plus year career as an assistant in places like Vidalia, Thomson and Jenkins County.  He's learned from coaches like John Barnett, Lee Chomskis, Luther Welsh and Buzz Busby.
Now, he gets to take what he learned from them and apply it to a Tigers team that went 6-4 in his first year and has an 11-2, quarterfinals marker to build from in 2019.
He wasn't a football coach until the age of 29. Garvin still admits to being a work in progress himself.
"It's been a challenge," he says. "I spent 11 years at Vidalia. It's a strong, traditional place. Metter has had the same kind of tradition in Class A, not 2A. "But the kids just bought in to the things I learned from those other coaches.
We've worked really well together. I didn't bring any coaches with me when I started and had to replace a few coaches this past year that went into retirement. But I have some good, young coaches here this year."
"I think the kids trust us. We've pushed them very hard. It's never a dull moment. I'll tell you that!"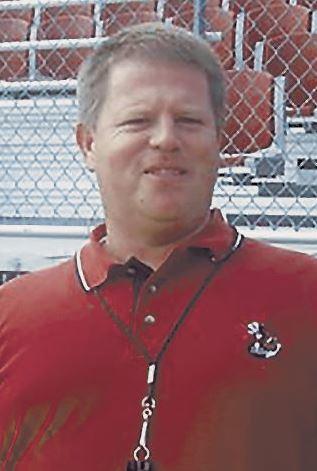 Coach Garvin thinks this might be his only shot as a head coach -- one that he started at age 51. He figures you do it right and do it well. With his kids grown and gone, he and his wife figured it might be now or never to have an opportunity like this. And he's making the most of it.
Garvin has been a builder all of his life … and I mean that figuratively and literally.
"My dad, grandad, and great grandad all built houses," he tells me. "It's a different type of building, and I can't tell you how many foundations I've help build in my life ever since I was 11 years old to when I was a grown man."
"It's the same in football as building houses. In Stage 1, you pour the foundation. It's crucial for any success. You build it one day and one brick at a time. The thing is you need to lay the right bricks the right way. Some days, you might have to re-level it, and build it back right. That's what we've done. I have enjoyed that."
From his lessons from Buzz Busby, when he was head coach at Statesboro, he picked up how the Blue Devils used weights. From Coach Barnett and Coach Welsh, it was the on-the-field activity. In Thomson, it was perfect practice that made perfect -- not just practice itself. The Bulldogs would do a few things on the field really well. They kept it simple.
Garvin also is learning about patience…
"There would be things that would drive me up the wall that would never bother Coach Welsh," Garvin says. "And, then, there would be things that get him upset. I had to learn what those things were."
He has also taken the Wing-T offense from Luther and defense and special teams from Buzz. That's what you see in Metter these days.
"I have never won a state championship," Garvin admits. "But I believe in the things we're doing -- weight room, conditioning and a community that believes as well.  The finished product is how you represent your community. The whole time I have been here, there has not been a game yet where I felt like our kids quit. That's what counts. How willing are you to lay everything out there for your brothers on your team? That's what it's all about to me  -- moving in the right direction.
Click here to see Metter receive Team of the Week honors from the Georgia High School Football Daily. 
He also knows that he is father figure to his players as the program grows.
"My son is in Atlanta, all grown up," he says. "So, I'm now a father here as well. I'll support my kids and that's the way we're doing it here. We're trying to also do it better than the other team on Friday nights."  
They did just that last time out against a tough South Effingham team. There was a goal line stand that turned in to an 18-play, 95-yard drive for a score and defending against another 80-yard drive that came up a positive for Metter. The team was aggressive, especially in the second half -- something that Coach Garvin (and, if they had seen it, Coaches Barnett, Busby, and Welsh) was proud of and excited to see in a 36-3 win.
Next up for the Tigers is Savannah Country Day in two weeks for their first home game of the year.
Play it safe, everyone … I'll talk to you soon.
Secondary Content
Bottom Content