Section Branding
Header Content
Parkview Rides The Emotional Roller Coaster Of Crazy Season
Primary Content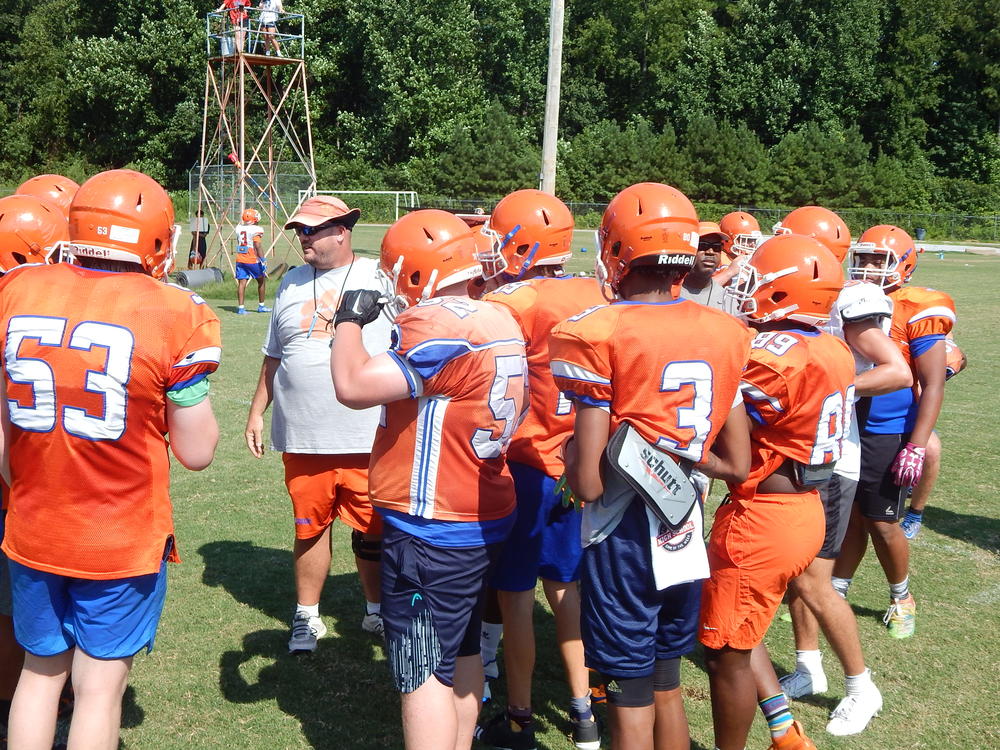 When I spoke with Parkview Coach Eric Godfree this week, I quickly detected the voice of someone who had been through something that he had never experienced before. In this time of COVID-19, we are learning that things once taken for granted may never be taken for granted again.
"Here we sit today," said Godfree. "We have had our meetings and we are forging ahead for Mountain View. But honestly, until we kick off on Friday night, in the back of my mind it's going to be a question if we get to play or not."
Imagine, if you can, making it through an odd and unusual off-season that featured more Zoom meetings than practices. All of this while constantly hearing whispers that the season would probably never happen at all.
Then Game Week arrives! It's Tuesday and you are three days away from a showdown with a cross-county rival that promises to be one of the marquee matchups of the season's opening weekend. Then it happens.
"It's like, OK it's here!" says Godfree. "We survived, we made it, and to get that call Tuesday during practice that Mill Creek wasn't going to get to play. It was pretty devastating."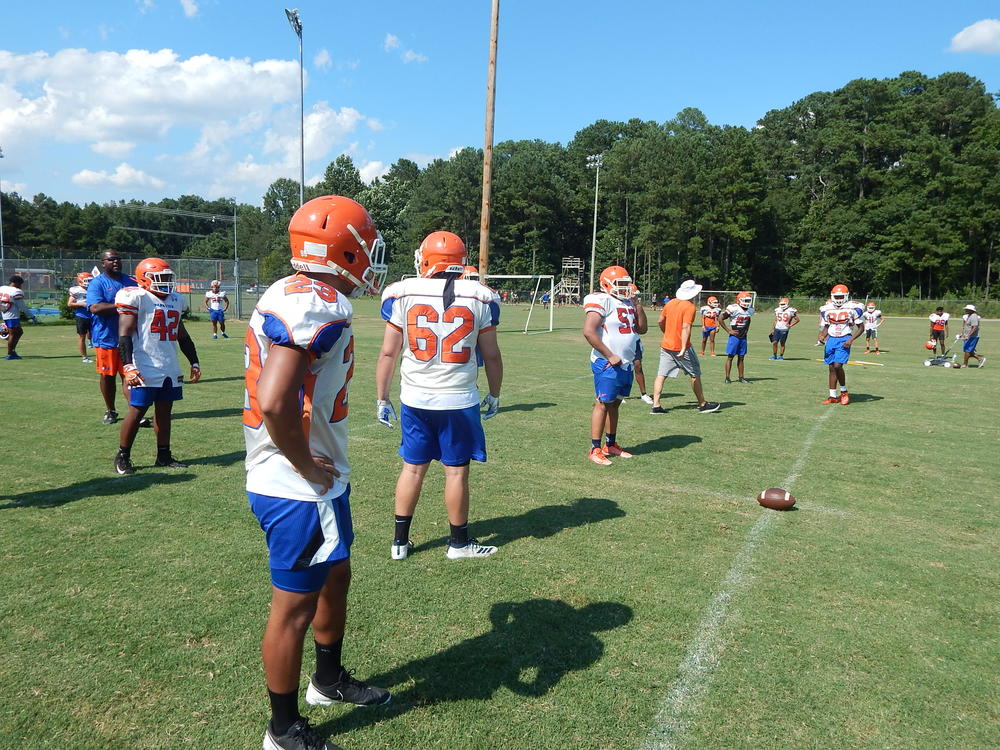 Mill Creek Coach Josh Lovelady had spent the last month on an emotional roller coaster. His team's date with Parkview had gone from being one of five games being played at Mercedes-Benz Stadium, to one of four games being played on their own field for the Corky Kell Classic, to just one individual game. Now that one game had been cancelled.
"I use an example with my kids," said Lovelady. "It's like you're on the interstate, you set the cruise, you got a good car, it's a safe car, you are just going down the road and all of a sudden and big ol' deer comes out and BAM! It just tears everything up. That's what COVID did to us.".
A Mill Creek player tested positive for the coronavirus. Teammates who came into contact with that player had to be quarantined, while the remainder of the team is inactive for 14 days.
"A number of our players had to be quarantined," says Lovelady. They didn't have COVID, but were quarantined. In the end, we just didn't have the people to play a certain position. Basically, that whole position was knocked out."
Meanwhile, at Parkview, Godfree was communicating with his coaching staff, school administrators and parents. Then came the hard part, breaking the news to his team.
"That was tough, it was emotional," remembers Godfree. "I'm a very passionate person. I got really emotional telling my players, because they wanted to play so bad and they had worked so hard. It had been a long camp and a long preseason. Also, to get a chance to play on TV against a great team like Mill Creek. Our kids really wanted it. And to have it taken away just hurt."
There are great expectations for the Parkview Panthers in 2020. Godfree's team posted a record of 12-2 with a trip to the state semifinals in 2019. This year's team, led by Tennessee-bound running back Cody Brown, is a preseason favorite to contend for the Class 7A championship. 
The last year that Parkview played in the annual Corky Kell Kickoff Classic was 2007. A chance to participate in the high school football showcase seemed to solidify Parkview's return to prominence in the state's highest classification. Event organizers worked frantically to find a replacement for Mill Creek.
"We felt for Parkview," said Corky Kell Executive Director Dave Hunter. "We tried eight different teams to play Parkview last week. None took us up on our offers. This is liable to happen each week."
At the same time, Godfree was having his own search for an opponent. The short window of time was closing fast. The experience left the coach feeling helpless.
 "I've never done that before," said Godfree. "I was on the phone from 5 p.m. to 10 p.m. last Tuesday just calling a bunch of different coaches and teams and we were trying to find anybody that had a nine-game schedule and was open last Friday night. For most of them it was too late in the week and it was going to be hard preparation. For them to go from not playing a game that week, and all of sudden on Wednesday and Thursday having to get ready. I don't fault any team at all for not playing. But we were in game mentality, we were ready to play and wanted to play so bad."
 Call it "Cancelled by COVID." Get used to it. We could hear it often during the 2020 season. This week the Marist War Eagles had to search for a game, as their scheduled opponent, Blessed Trinity, is quarantined. Marist had better luck and found a willing partner in Holy Innocents', which lost its game with Madison County.
This week Parkview is ready to try it again, as they will host Mountain View, which beat Shiloh 17-0 in its opener last week. Godfree knows that it could happen to his team again and passes these words along to coaches around the state who may find themselves faced with the same situation.
"Be very real with your players," says Godfree. "Be truthful with your players, because they can see through it. Be transparent and continue to love those kids and stay positive with them. We fought hard to find our kids a game and we weren't able to do it. We are staying positive and we are preparing for Mountain View.
"Right now, our hopes and beliefs are that we will get to play Mountain View. There is a chance that we may run into another game that we don't get to play. We will continue to teach them to face adversity with a great maturity and move on to the next thing. We must keep our sights on what we can control, which for coaches is really tough, because we like to control everything."
Get ready for Football Fridays In Georgia. Coming soon on the Great GPB!
Secondary Content
Bottom Content