Section Branding
Header Content
Richmond Hill On A Mission To Prove It Belongs
Primary Content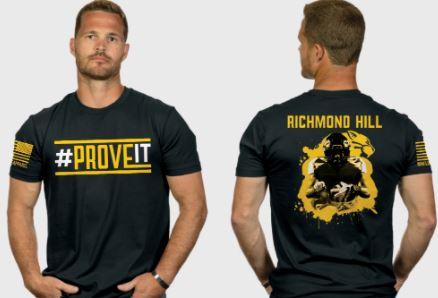 It was one of those wins that made the state of Georgia stand up and take notice in 2019.
Richmond Hill, who had won their first region title since the 1996 Atlanta Olympics, hosted Valdosta in the Class 6A playoffs. A 16-14 quarterfinal win gave the unranked Wildcats their fifth win over a top-10 team that season before a semifinal loss to Allatoona. Head Coach Matt LeZotte had been around since 2015, but being between Savannah and Brunswick means you're in the in-betweens when it comes to being noticed.
Some folks maintain that win aided in the non-renewal of Alan Rodemaker's contract at Valdosta. Other folks call it a signature win for the reigning Region 2 champs and the growth of their program.
But, then, you start your 2020 season with a win over Class 7A Camden County in Kingsland, 28-11. Just getting on the field was something LeZotte was glad to do.
"I was so, so proud of my players seeing this thing through," LeZotte told me. "Having started in June with so much uncertainty and responding the way they did, I was very proud of them. We'd had a rough few weeks. We had thunderstorms and all kinds of stuff. In one 10-day stretch, we practiced only twice."
But Richmond Hill isn't Savannah and it's not Brunswick, either. It's caught in between when it comes to recognition and coverage, so you have to make your own noise.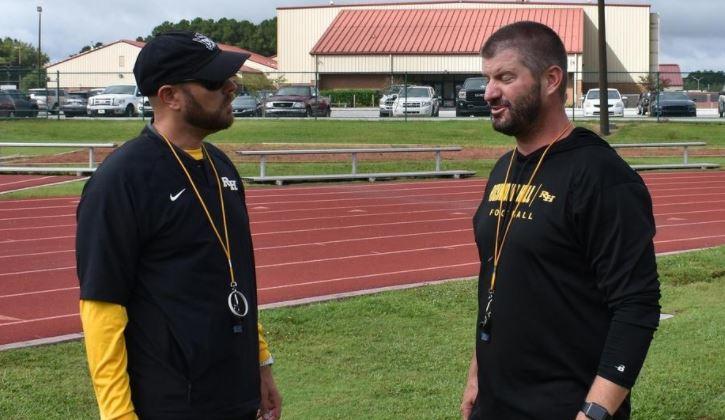 "I think we're still kinda hidden away," he says. "That win sent shockwaves around the state and we were competitive with them last year. We need to use a win over a team like Camden to catapult our program to the next level. Playing them, we get to see how they do things as a program and we want to be like that."
LeZotte, much like a lot of the coaches I talk to around the state, got to learn a lot about himself in the last six months and has been applying those lessons to the overall growth of the program.
"You can use it one of two ways -- complaining about it or go, 'This is the day that's been given to me.' It's about adaptation and being very certain with a decision you make. It's made me better as a leader. There were a lot of times, early on, when I didn't see the plan. But the biggest thing was it didn't stop the process. We never got to the point of, 'This is too hard, let's just not do it.'
"Doing something like that is just not my personality. l look at the positives. Tell you what … I'm a better communicator now with my wife with all the time we've spent with each other. I have gotten to share in different aspects of my kid's lives now with their e-learning. Now, can I continue to grow as a person and apply that to the football program? How are we gonna be ready when we call our number? We were just ready to play some football games. Hopefully, we have nine other ones."
"You just have a plan and be definite in executing it," says LeZotte.
And with a non-region schedule that involves Ware County, Wayne County, and Northside Warner Robins before you dive in to region, LeZotte knows what he's got in front of him- not just this season, either.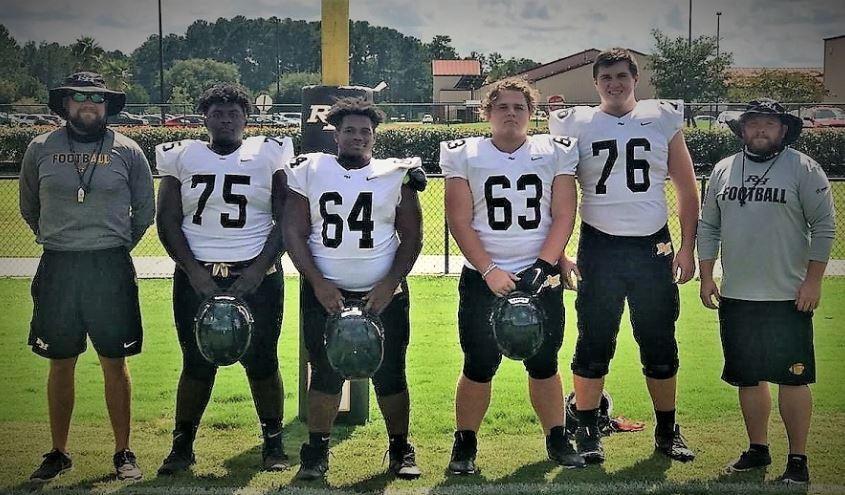 "They're pretty good at Ware. We have a lot to prove, though. When I took the job, I wanted to build a program that would be successful, regardless if I'm there or not. We have a great region and I know we can play ball. I'm just waiting to see how this is gonna unfold."
LeZotte also tries to have his team be as active in the community as they can. He wants to open the program's collective arms and embrace anyone who sees what they're doing. He's starting to see that "ripple effect" as he calls it.
 
The students carry themselves a little straighter in representing the school, and in the community with who they encounter, and the community, in turn, carries itself a little straighter. They have performed more than 1,000 hours of community service as a team- growing those selfless servants in the program that LeZotte is looking forward to seeing around their community.
"People see that around here," he says. "I do care about the kids, their lives, and the decisions they make."
That community service included places like the local SNAP  (Special Needs Activity Program), and helping the Chamber of Commerce, shuffling classrooms on campus, and laying sod.
The next step in laying that Wildcat foundation comes in Waycross on Friday night.
Play it safe, everyone… I'll talk to you soon.
Secondary Content
Bottom Content