Section Branding
Header Content
New Measures Place Safety First For High School Football Fans
Primary Content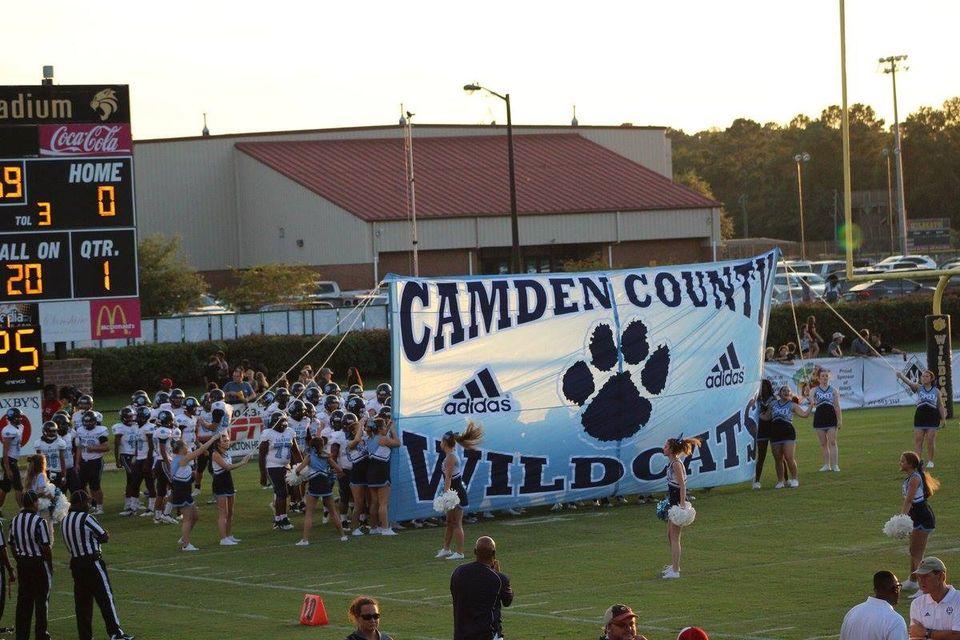 The much-anticipated return of high school football is finally here, but attending a game under Friday night lights will be much different this season. The Georgia High School Association has issued guidelines, but each school district has the final say on safety protocol for fans.
"It's not like you can just pull the global pandemic handbook off the back of the shelf and dust it off," said Steven Craft, Fulton County Athletic Director and member of the GHSA Board of Trustees.
Craft's district recently released its rules for sporting events this fall and decided that football stadiums will operate at 30 percent capacity with a mandatory mask requirement, a screening questionnaire and temperature checks at all gates. Fulton County also pushed its season back an additional two weeks, with games beginning on Sept. 17.
"It's been challenging, but it's also been rewarding from the standpoint of, you know, we're going to see what we've put together and put it out there to make sure that we truly are providing the safest environment for our kids. There will always be some unknowns, and we know that people have gotten sick, but all we can do is make sure that we put safety protocols in place and move forward," Craft said.
Among the other metro-Atlanta counties that are allowing limited seating include Spalding, Henry, Camden and Gwinnett.
Parkview Athletic Director Nick Gast said all 19 schools in Gwinnett County will limit stadium capacity to 30-percent, as well, and they've even set boundaries for who can attend. 
"We are opening up the ability to buy tickets for families of the football team, the cheerleaders and the band a couple days in advance. And then after they've purchased their tickets, we're opening them up to the public, and it's going to be first-come first-serve," said Gast.
The Panther's stadium, The Big Orange Jungle, in Lilburn is known for its long ticket lines, so Gast has also implemented mandatory digital ticket purchasing through Go Fan. 
"There will be no cash, you won't be able to walk into the game or buy a ticket with cash. All that will be done online in advance," said Gast. Concessions will also be cashless but there will be grab and go options for food and beverage.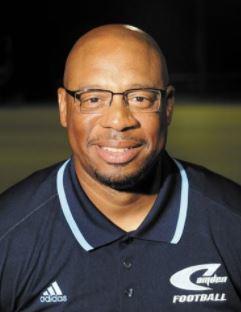 One school pretty much on status quo for the season is Camden County. The Wildcats are in a more rural area of the state, with lower coronavirus numbers, so they plan to allow 70-percent capacity at Chris Gilman Stadium.
"We want you to come out and have a great time. Just be responsible. You know, we really would like people to have their face coverings with them. We understand that's their prerogative, but most people comply with that without any issue," said Camden County Athletic Director Welton Coffey.
Gast also wanted to remind everyone that face masks will be required for this week's Corky Kell Kickoff Classic, and he strongly encourages everyone to wear them during the regular season as well.
Something else to look out for this year will be an extended sideline. The GHSA is allowing teams to spread out from the 10 to the 10-yard lines in order to properly social distance. The coach's box will remain the same size.
A few counties have decided against allowing fans at all, including Atlanta Public Schools and Clayton County Schools. Cobb County will only allow family members in the stands.
GHSA recommendations and restrictions are fluid and subject to change. The office is still monitoring the pandemic very closely and is expecting all schools to continue reporting any and all positive COVID-19 cases. For more information on the upcoming football season please visit the GHSA website here.
Secondary Content
Bottom Content