Section Branding
Header Content
A Big Decision for Decatur High Baseball Standout
Primary Content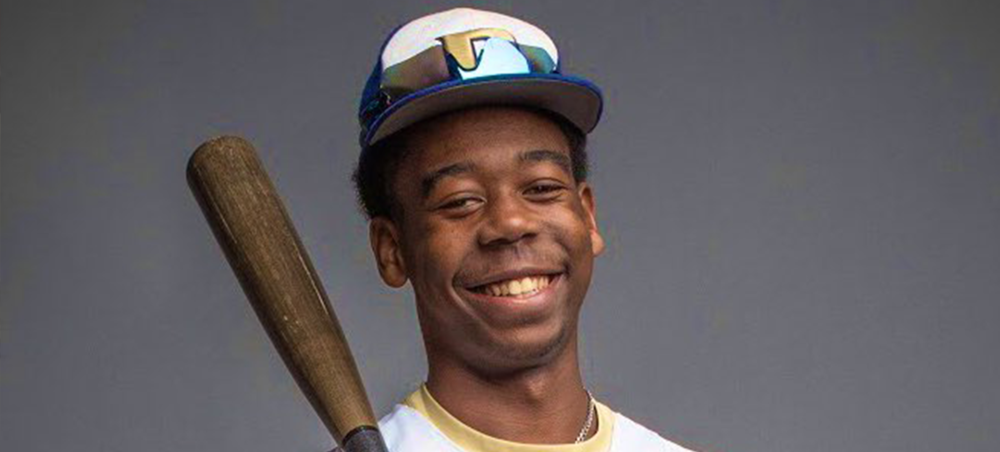 The nation's top baseball prospect, Jordan Walker, has a huge decision to make this summer… either honor his commitment to play for Duke or go pro.
Walker was the starting third baseman for Decatur High School in Decatur, GA. The 6-5, 212-pound senior was named the No. 1 recruit by Perfect Game to start the 2020 season. He followed that honor up with four homeruns and six doubles before spring baseball came to an end in April due to the coronavirus pandemic.
"I feel like this was one of our best seasons that we've had, I mean like the best setup for a season. I feel like the 2020 class has been our best class coming up, and we had a really good chance to go all the way this year," said Walker.
We'll never know what the season had in store for him, but Walker's impressive junior campaign gives us an idea. He was big at the plate batting .519 with 17 homeruns, 60 RBI, 43 runs scored, and 24 stolen bases. He was named the 2019 Region 6AAAAAA Offensive Player of the Year and DeKalb County Player of the Year.
Head coach Robby Gilbert, in his fourth season with the Bulldogs, has been coaching Walker since he was a freshman. He watched him grow into an elite athlete and said he could have gone to any school he wanted.
"We would have anywhere from eight to 15 scouts coming and going at practices and obviously our games. When we went to Hoover, there was easily 20 to 25 scouts… every time he was up to bat he was being watched or videotaped," said Gilbert. "I tell people all the time, as great as he is on the field, he's an even better person off the field. He's a great student in the classroom. That's obvious by him signing to go to Duke. You don't just walk into Duke," he added.
The importance of academics were instilled in Walker by his parents, who attended Harvard and MIT. Walker, who wants to major in finance, narrowed his offers down to Duke and Vanderbilt but ultimately decided to play for the Blue Devils because of the coaches.
"The first time he [assistant coach Josh Jordan] called me I liked his personality and then I got to meet head coach [Chris] Pollard. Both their personalities made me really interested and made me really want to talk to them, find out more about the school… I'm not usually someone who talks to people a lot… It was really special for me," explained Walker.
Duke is getting a player who's competed in some of the biggest showcases for high school baseball players, and earned top honors at those events. He was named Player of the Game at the Major League Baseball High School All-Star Game and was selected to participate in the 2019 Perfect Game All-American Classic where he won the All-Star Home Run Derby.
"The biggest take away is getting to meet some of the top kids around the nation. It's been pretty cool to learn who they were and how they operated. Some of these kids I was in awe of for a long time, but they do some of the same things that I do. They're no different than who I am… Because of these events, I feel like I've gotten some of the best coaching that I could, as a high schooler," explained Walker. 
It's not a done deal for the Blue Devils just yet, though. Some mock drafts, like Prospects Live, have him projected to be a Top 20 pick and likely the first player from Georgia selected. 
"I've seen middle of first round, I've seen, you know, top of second round. I mean, with high school season being canceled like it was, there's no telling when or if the draft will happen and what it will look like… Even colleges are allowing seniors to be able to come back, you know, so what will rosters look like for these kids?" said Gilbert.
The 2020 MLB Draft is still scheduled for July, so it's going to be very interesting to see what happens. Walker said he plans to lean on his parents, Katrina and Derek, to make the right decision for him as a family. 
Meanwhile, his baseball family at Decatur will also be there for him. The Bulldogs promising season did not go as planned, but Coach Gilbert still honored Walker and the other eight seniors on senior night. Team staff members painted their numbers on the infield of McCoy Park, the city park where Decatur plays, and stopped by each of their houses to drop off their senior banners.
"That first full group that you have for four years is just kind of special… Their motto is family and they are true testimonies of that word… It [senior night] paled in comparison to what could have been, but you know, you try to make the most of the situation and do the best you can with the circumstances," said Gilbert.
This is an unprecedented time for high school baseball, and all of sports, but despite uncertainty one thing is for sure… Jordan Walker has big dreams and a promising future ahead of him no matter what decision he makes.
"I've grown up in Atlanta and I've been a Braves fan for so long. Ever since I was little, I've dreamt of being a Brave… I'm not saying I wouldn't go to a team that wasn't the Braves, I'm just saying that's my favorite team," said Walker.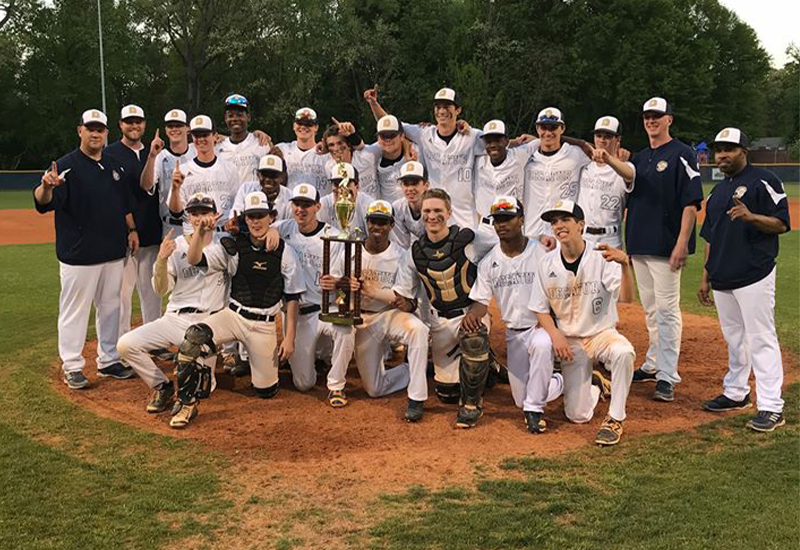 Secondary Content
Bottom Content