Section Branding
Header Content
Rushing Back To Prominence
Primary Content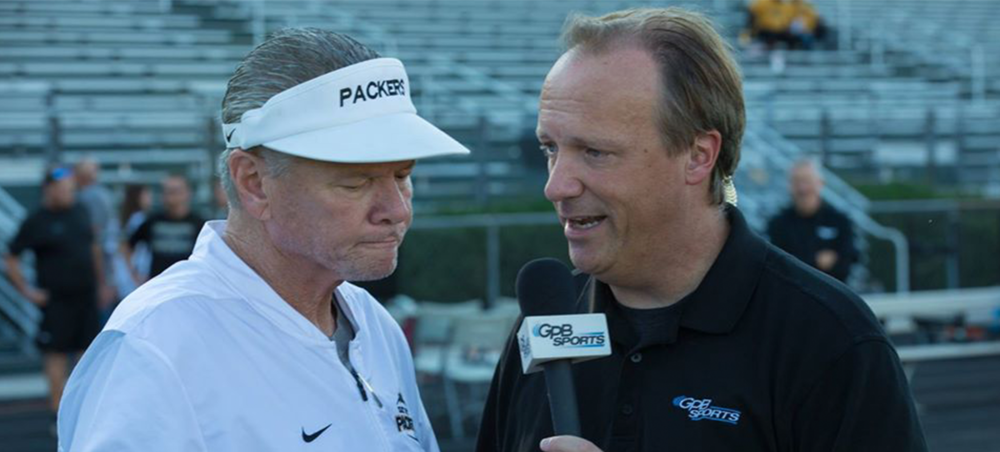 Rush Propst had to charge his phone before we caught up after the word became official that he was approved as the new head coach as the Valdosta Wildcats…
For the third time that day…
"I'm not kidding you, I've had probably 500 texts and 200 calls that I haven't had the chance to return," he admits as he's feverishly searching for that charger. "I have never had something like this with any job. It's unreal."
After his dismissal from Colquitt County, Propst spent time back in his home state of Alabama- briefly linked to the new USA Academy in the Birmingham suburbs and as a volunteer assistant at UAB under Bill Clark. The biggest question you ask is: What did you learn about yourself as a person and a coach in his time away from coaching here in the state of Georgia…???
"As a person, I can't side idle long," Rush says. "I think mentally, physically, and spiritually you deteriorate, if you don't have something to wake up to- especially if it's not hunting season- and you're sitting on a couch. I'm just not made to retire and relax. There are days I'd like to be sometimes. But one time, I got to ask Coach Saban that in front of Coach Belichick at a pro day at the University of Alabama. And I think that seeing them engaged amongst themselves- with Andy Reid and Pete Carroll there, too- they all said the same thing. 
" 'What else do you do?' I grew up as a young coach around 'Bear' Bryant. I saw him coach his last game and, then, 23 days later, die. I've seen other people experience the same thing. If you'd asked me 20 years ago how much longer that I want to do this, I would have said age 55. Then, you ask me at 55 and I'll tell you 60 and then 65. I think we all have the same thing in common. It's just hard to walk away."
There are funny things you always remember about certain coaches in their day-to-day. The memories of myself, Matt, and Hannah can be found in the "Football Fridays In Georgia" podcast that is released through gpb.org and your favorite podcatcher. In addition to those stories we have, you always recall that he was a frequent shopper at the local Starbucks in Moultrie when it had its construction completed. He was at the drive-thru five minutes before 6AM the first day it was set to open and even had a drink named after him because it had a special combination of adding this and adding that for his own special hyper-caffeinated and sweetened mix of coffee.
He couldn't get Bill Clark to bite on his early morning habits…
"I could not break him! He's a Dunkin' Donuts guy," Rush says. "And I didn't like Dunkin' Donuts coffee, either. So, we agreed to disagree. I just made us coffee at 5:15 in the morning and we took it in to the office and we'd drink office coffee from there." Although Rush does tell me that there was an assistant of Coach Clark's that would make the coffee runs outside the office. 
She was on Rush's side… 
So, what do you call this return…??? We all know that Moultrie and Valdosta don't like each other. Is it Dan Mullen-to-Georgia kind of stuff…??? Saban to The Plains or Saban from LSU to Tuscaloosa…??? Propst couldn't quite pin it down although he did admit that those were good parallels that he had thought through when asked. But there are a couple of takeaways looking at the 2020 schedule. 
Everyone in south Georgia has circled September 11 on their football calendars since it will be the first time that Rush, in his new job, will face his old employer- at Mack Tharpe Stadium. He knows what this game means across the board.
"The first time I faced Valdosta at Colquitt County was back in 2008 at Mack Tharpe Stadium. I think they beat us pretty good (42-39). The next year, we go over to Bazemore-Hyder and we won the game (14-7)," he recalls. "It was a huge game and it was a close-fought ball game. It didn't hit me until we get back to Moultrie and the buses are circling the town square. I'm thinking that we had only won a regular season game." 
He found out it was a whole lot more than JUST that regular season game.
The other thing I do know is that the "Winnersville Classic" this year will have two Alabama head coaches on the respective sidelines- Rush at Valdosta and Jamey Dubose now the new head coach at Lowndes.
"With Jamey and myself," he says, "he worked for me in 1994 and 1995- getting his start with me. He has worked for me and we've been on opposite sidelines. We know each other real well and we've crossed paths. I'm sure our relationship will be strained a good bit with our positions now, but we'll keep it pretty respectful." 
By Rush's own admission, he usually thinks it takes up to 18 months before all of his systems (on the field and off) are in place for an ongoing level of satisfaction and success.   
He now says where Valdosta is concerned, he has to do it in four as he learns and assembles his gameplans with coaches and coordinators via things like Zoom and socially-distanced dinners…
He'll do it all in front of us, now, too…
Secondary Content
Bottom Content