Section Branding
Header Content
Coach Buddy Nobles: His Life and Legacy
Primary Content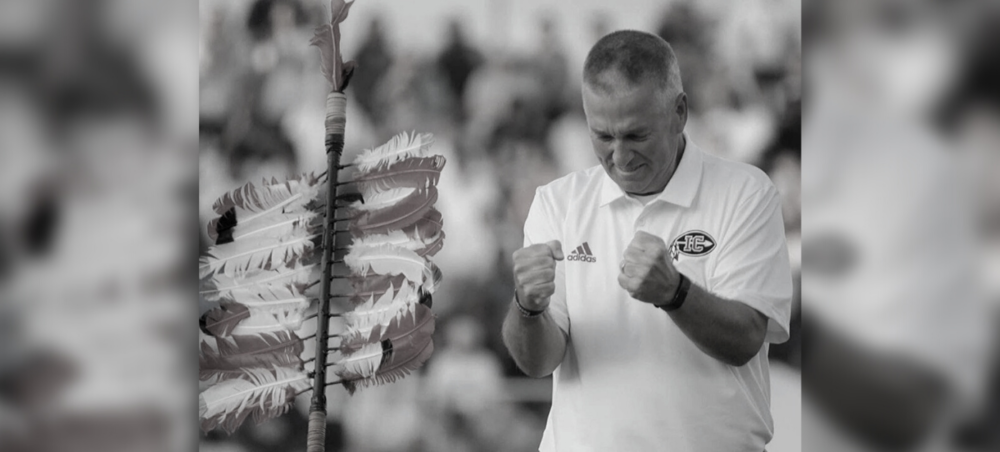 It's not news you really ever want to hear…
The words from the Superintendent of the Irwin County School System, Dr. Thad Clayton, let us all know the news that was out of Ocilla Thursday morning…
"Our Coach, Buddy Nobles, has passed from this life and is now in the presence of our Lord. He finished his fight with cancer peacefully in the night surrounded by his family. Irwin County Schools has lost a true man of God who will have an everlasting impact on many students, players, coaches and colleagues."
It's difficult to put in to words what runs through your mind on a day like this- and, as someone who is tied to what he says or writes, you want to put forth the right thoughts.
Let's try this…
Don't ever hold anything back… You simply need to let people know how you feel about them…
One of the things I would always end a phone call with Buddy or his wife, Tammy, was that I loved them. There wasn't an in-between. There wasn't any kind of hesitation in saying something or letting a feeling be shown. It was said and not left unsaid. That, to me, is a part of the deal now. No more things left unsaid and I would encourage the same of you who see this when you do.
When you look back at someone (and, that's odd to put down on paper as a past-tense idea), remember the fight they showed. Remember the perseverance in the face of an angry foe that has no feelings like the rest of us. Remember the impression left on those he surrounded himself and he touched. Recall, when you're faced with a challenge, what you see in others.
Be that example… like he told me before the season started about his focus, drive, and determination…
If you re-watch the broadcast of the Single-A Championship game (which, I'm told, the Nobles family did a few times this holiday season), there are a few things that will stick with me…
I came down on the field for the trophy presentation in the fourth quarter and went to the platform that the GHSA allowed to be constructed on the Irwin County sideline. In a commercial break, I went over to shake hands with Buddy. He almost broke down then. I reminded him that he had another 9:21 to coach and I'd see him in a little bit… 
To be able to share the dais with a friend who put so much into a special season is a moment I will never forget… 
To talk to Tammy with 6 minutes to go and give her a hug knowing they were getting close to a championship is something I will never forget. Being a coach's wife, she told me that she was still nervous about the result, but "in six minutes, I'll be alright."
It was more than alright…
To see how Ocilla loves the Nobles family is something I will always remember. When we caught up heading in to Senior Night, you could see it… To see the whole town meet at one of the two stoplights after the win is something Hannah Goodin and I will always remember.
And to know the last words I told Buddy were that I loved him and his last to me were the same is also something I will carry always.
Every player he touched will have that piece of Buddy Nobles in their heart and soul and it's now up to us to continue his message through how we act toward others as we go forward…
He left us way too soon…
Irwin County Head Coach Buddy Nobles Talks Senior Night
Irwin County Head Coach Buddy Nobles Platform
Secondary Content
Bottom Content