Section Branding
Header Content
Dublin Braces For Rematch With Brooks County
Primary Content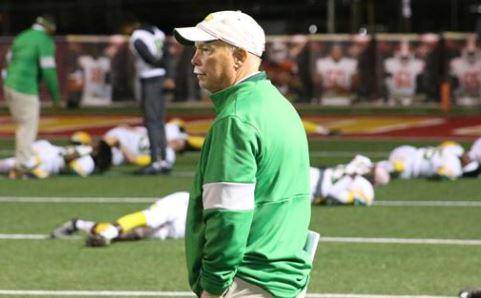 There has been a lot of interest created by the Dublin Irish and the Brooks County Trojans the past few days over their impending Class 2A title game at Georgia State Stadium in Atlanta this Friday afternoon at 1 p.m. Dublin (13-1) and Brooks County (10-4) have rolled through the opposition on their way to a second showdown in 2019. 
Dublin beat Brooks County in Quitman in the regular season, 49-35, on Sept. 20. Click here to see a capsule of the game.
"That was a long time ago, "said Dublin Coach Roger Holmes. "The Brooks County we are playing Friday is not the same team we were fortunate to beat early in the year. They have matured, they are playing with confidence and they are on a roll right now. We've got our hands full this Friday."
Coach Maurice Freeman's Trojans have won 10 of 11 games since that slow 1-3 start and have taken down several higher-seeded teams in an amazing playoff run. Last week they downed highly-favored Callaway, 39-35 to advance to this week's title game, while the Irish took out Region 1's top-seeded team, the Thomasville Bulldogs, 55-45. 
"Brooks County is very explosive on offense," said Holmes. "They have an electric quarterback and a great running back. They are a very young team that has bought into their coach's philosophy and are playing as well as anyone right now. They are a well-coached football team."
Holmes' team brings a lot of firepower to this week's game as well, with three running backs rushing for over 1,000 yards during the regular season out of his wing-T offense.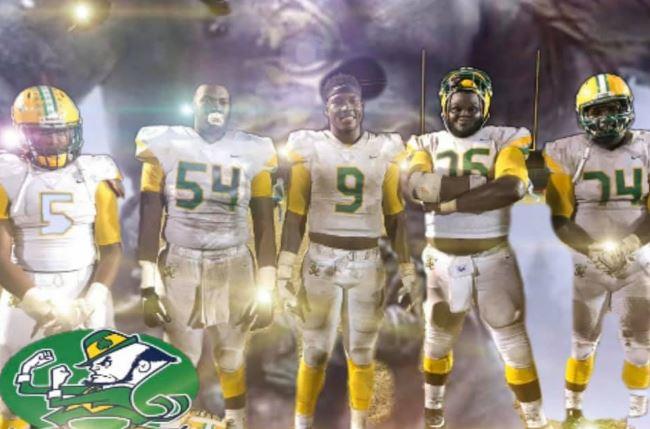 "I've had two-1, 000-yard rushers and a 1, 000-yard passer on the same team before in a regular season, but this is a first for me as a coach," added Holmes. 
The Dublin Irish offensive output numbers have just exploded during this year's playoff run.
Fullback JaQues Evans is up to 2, 344 yards and a 10.6 yards per carry average, while backfield mates, right halfback, Zion Kemp and left halfback, Marcus Adams come in at 1, 436 yards and 1, 384 yards respectively. Kemp averages 11.7 yards per carry, and Adams averages 8.3 yards per carry.
"We don't throw the ball that much, so they all get plenty of carries," Holmes said. 
The Irish have limited their turnovers to a minimum.
"We are only plus-five in turnovers this season but out of 650 plays that we have run, we have fumbled only 11 times and thrown one interception," Holmes said.
In answer to the obvious question; did Holmes expect his Irish to make it to this year's finals? 
"I did not," he said. "We lost five good defensive players, five good offensive players and we graduated a three-year starter off of last year's team. Plus our starting quarterback this year broke his leg in game No. 2 and he was our starting safety as well."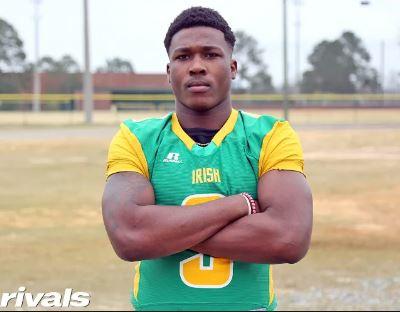 About facing Freeman's Trojans again in the title game, Holmes said, "They are well-coached, they play with a chip on their shoulder and are a very good football team. The statistics are against our beating a team twice in the same season, so we'll just see how it plays out on Friday afternoon."
Holmes concluded, "We are going to play as hard as we can for as long as we can, but you can't totally control the outcome. You just look at the scoreboard when the game is over and hope you've done your best and win the title."
For the record, Brooks County and Dublin are two of the smallest schools in Class 2-A and next season both teams will move down a classification and compete in Class A Public.  
Secondary Content
Bottom Content