Section Branding
Header Content
Five Questions: Brooks County QB Ni'tavion Burrus
Primary Content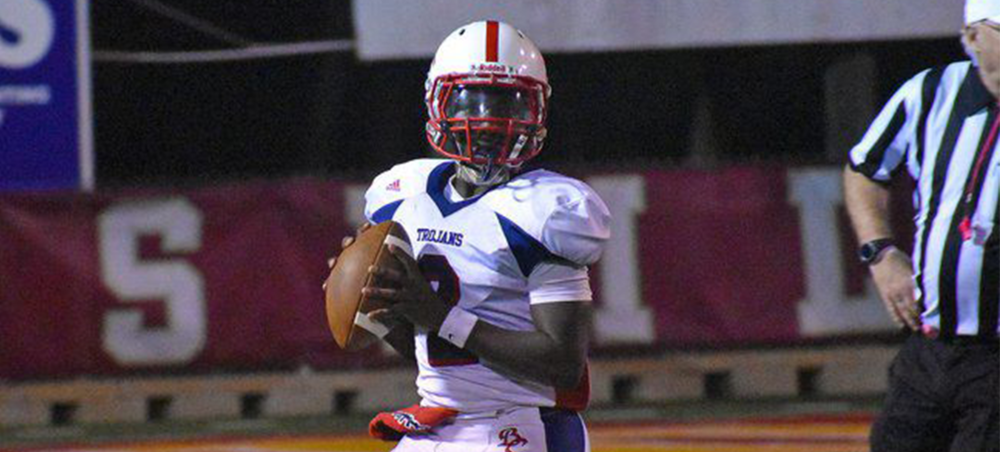 Ni'tavion Burrus is the starting quarterback for Brooks County High School in Quitman. The 5-foot-9, 180-pound junior has helped lead the Trojans to their first championship appearance since 1994, after beating Callaway 39-35 in the semifinals on Friday. The Trojans started the season 1-3 but have since won nine of ten games. Burrus describes this year as a journey, with many ups and downs, but overall a great experience. 
Burrus has passed for 1,952 yards and 21 touchdowns, just 48 yards shy of his season goal of 2,000 yards. He credits his offensive line for his success and said that without them he and the running backs couldn't have done it. Burrus also acknowledged running back Omari Arnold and wide receiver Willie Brown for stepping up big in the postseason. They combined for 268 yards and two touchdowns in Friday's win against the Cavaliers.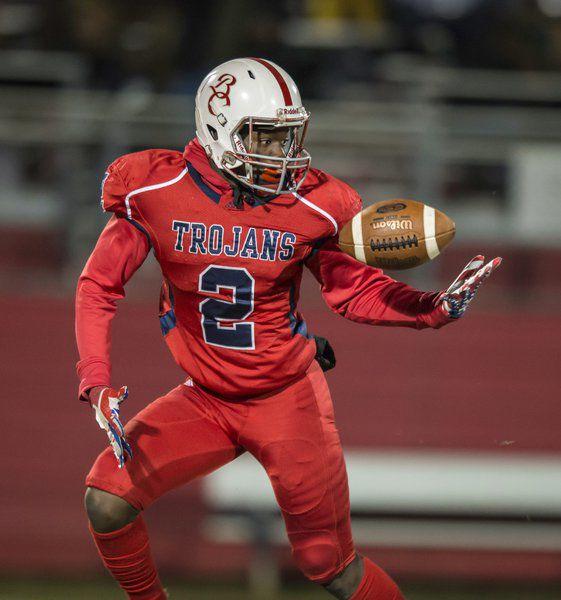 We caught up with the offensive standout to ask him a few questions.
What makes your team click? "We started playing for each other and started playing for our coaches. We also started buying into what they were trying to teach us and buying into the system, and we just started to play."
What kind of team leader are you? "I'm a very happy person, and I always keep a smile on my face. I like to see other people happy too and I'm a fun person. When my teammates see me serious, though, they know it's go time."
What does "Bring the Hammer" mean to the team? "It means a lot because when you hit something with the hammer it's hard and you're going to feel it. When we come on your field or you come to Quitman, and you step into our stadium, you're going to feel it. You're going to know who we are and remember us."
Who is your role model? "Lamar Jackson and Baker Mayfield because I like the way they lead their teams. Lamar puts his team first and that's why I started putting my team first and stopped worrying about my stats. Then with Baker Mayfield, I like his competitiveness and how he competes with other people because I'm very competitive."
What does football mean to Brooks County? "It means a lot to the community and to the fans. It also means everything to the players and coaches because it's all we know down here in Quitman. It's what we do."
Secondary Content
Bottom Content