Section Branding
Header Content
Wesleyan Finds The Winning Formula
Primary Content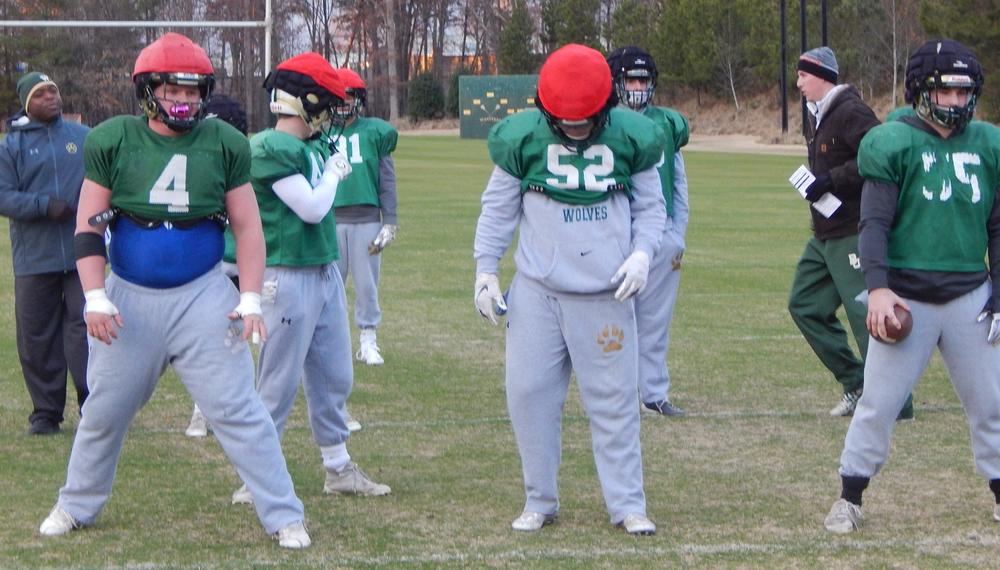 It's the Monday after the Thanksgiving holiday weekend, the calendar has changed from November to December and across the Peach State the postseason brackets in each class have been paired down to the final four teams. It's semifinal week in Georgia and while things are serious for the majority of teams that are still on the grind, there is a moment of levity on the practice field at the Wesleyan School in Peachtree Corners.
Wesleyan head coach Franklin Pridgen is thrilled to start preparing for the 14th game of the season, but before he blows his whistle sees reason to dread. You see, the coach is a big Alabama fan and after watching his favorite team lose the Iron Bowl, the last thing he wanted to see was two of his players sporting Auburn jerseys at practice.
"It's conflicting!" says Pridgen. "My heart is full and empty as the same time. I'm thrilled to be headed out to the practice field, because we are in the semifinals and I'm heartbroken because my team lost its biggest game of the year, in pretty disappointing fashion. It also tells me that our kids are having a great time, and I'm thrilled that they feel comfortable enough with me to poke fun at me like that."
I stopped by the Wolves practice late Monday and the only thing falling faster than the evening shadows were the temperatures. It didn't seem to faze Pridgen's team at all. Spirits were high, with more than a few inside jokes being traded back and forth. It was clear to me that the two who chose to mock the coach by wearing Auburn jerseys were not the only characters on this team. 
"They are by nature, very loose," says Pridgen. "I think they are a fun-loving bunch. We have a great group of seniors, but even those seniors are not real experienced. They are loose, yet they are able to dial it in and tighten up when it's necessary. I don't know that I have ever coached a team that is able to move between those slides of the personality spectrum."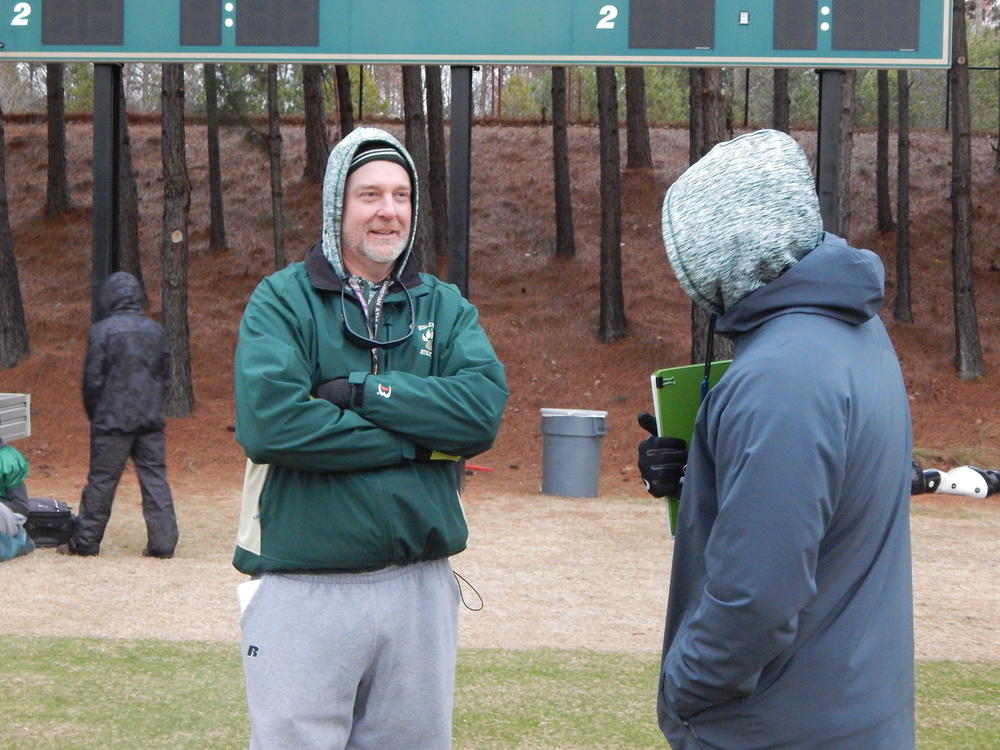 This is season 14 at Wesleyan for Pridgen, who attended Westminster and played for Georgia high school coaching legend Waymon Creel. Creel, I am told, was a demanding, no-nonsense high school football coach. Creel won 312 games during his stellar career and I would imagine that light-hearted moments at practice were few and far between. Ah, but that was then and this is now.
"I can't take any credit for it," says Pridgen. "I think it's just who they are. The highest-profile guys on our team are that way. There is a lot of laughter and a lot of practical joking going on, yet when we hit that practice field and I blow that whistle, these guys are all business and I love it."
The Wolves handled their business in the Class A Private quarterfinals with a 42-16 win over Savannah Christian last Friday night that brought their season record to 11-2.
"We are a second-half team, we have been all year," says Pridgen. "Savannah Christian brought a real good running back and a great multi-faceted offense attack. They got it going early in the game, but it was one of our most complete defensive efforts. It was a tight game going into halftime up 14-10."
It was on the first possession of the second half that Pridgen would reach in his back pocket for something special that proved to be a game changer. Senior lineman Josh Aspinwall went 46 yards with a fake put to set up a Wesleyan score and the Wolves never looked back.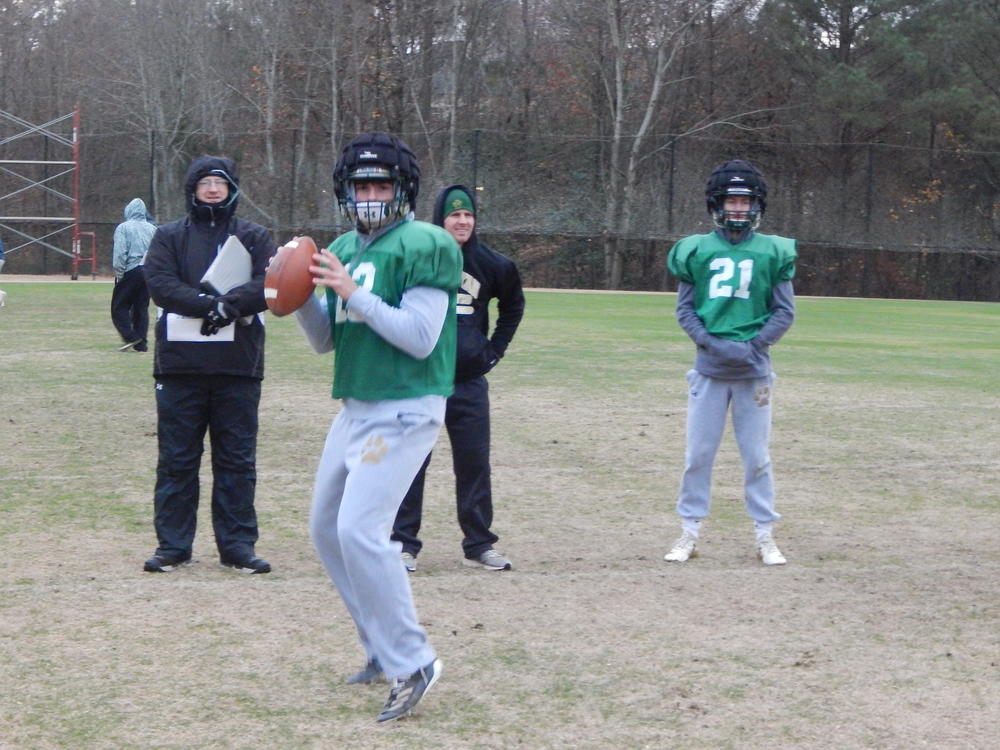 "It just came at a time when we got the look that we wanted and it was an easy call to make," recalls Pridgen. "We practiced it for a month and the kids were getting tired of practicing it. I believe they thought I would never have the courage to call it. I do believe in taking calculated risks like that. Nothing ventured nothing gained is as true in football as it is in life."
After back-to-back nine-win seasons and an eight-win season in 2017, the Wolves finished the 2018 season 7-5. Pridgen found himself forced to play more freshmen and sophomores last season and it seems like it has paid off in 2019.
"I felt like the pieces for this season were falling in to place," says Pridgen. "We have a great offensive line that has gotten better each week. We have a seasoned quarterback who is just a sophomore, after playing his freshman season for us. We had questions at running back, but we had two kids really step up this season. Griffin Caldwell and Will tucker have answered that call for us. It's not accurate to say that we knew we would be where we are, but I felt like it might be possible, and it's a credit it to our kids that they made it come true."
That seasoned quarterback is J.C. French. The 6 foot, 185-pound tenth grader has thrown for more than 2,400 yards and 28 touchdowns, while rushing for close to 270 yards and 13 more scores. French has already received an offer from Wake Forest and Pridgen is not surprised.
"J.C. is a prolific passer," says Pridgen. "He has incredible arm strength and accuracy, particularly for such a young quarterback. I am so impressed with his knowledge of the game. He's very coachable, and I think that we are doing things with him that are on a higher level than what most teams would do with a sophomore quarterback. This year he has started to involve his own running game, which is making him just deadly. It's making him a huge reason for our offensive success this year."
French and the Wesleyan offense operates behind an offensive line that is anchored by junior tackle Tanner Bivins. At 6-3, 300 pounds, the all-state wrestler who has been offered by South Carolina, instantly stands out on the field. His personality makes him one of those "characters" who keep the team loose. This season Bivins landed a spot on the All-Gwinnett County offensive line first team. Pridgen says that Bivins selection is big news for Wesleyan.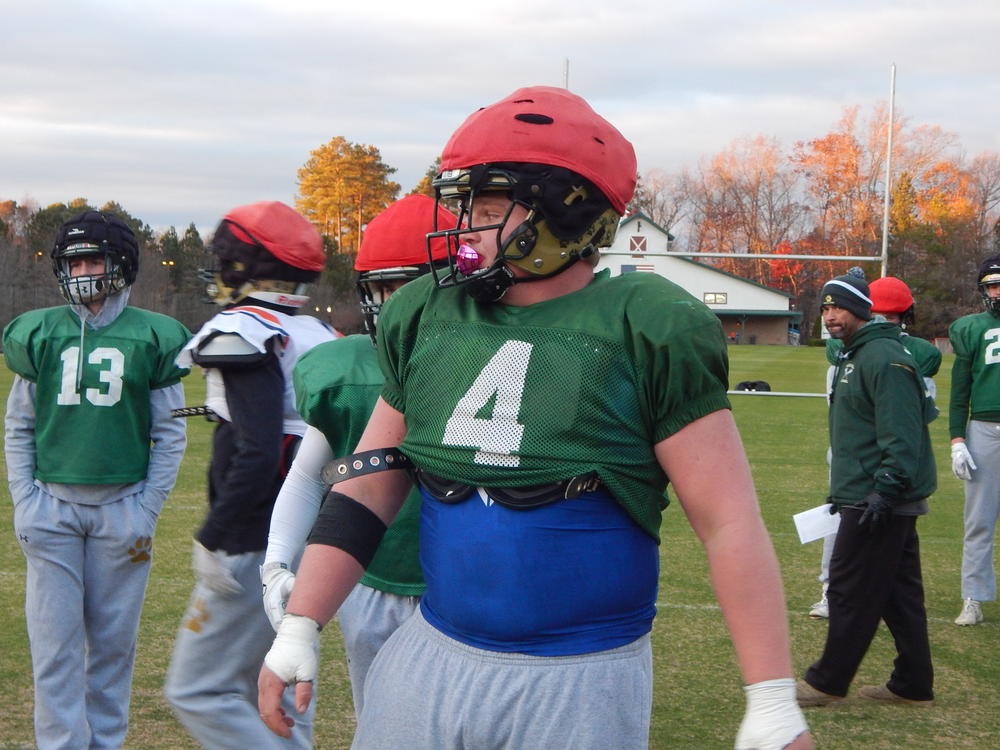 "Being first-team All-Gwinnett County is a huge deal for a Class A school in this county dominated by 7A schools," says Pridgen. "That should say just about everything about his ability. He has incredible footwork. He is built like a dominant lineman, and plays like a dominant lineman. Tanner is coachable, and loves his teammates. His smile is infectious, always up-beat, and always positive." 
According to the Georgia High School Football Historians Association, Friday night the Wesleyan Wolves will play a 14th game for the third time in school history. It last happened in 2010 and that team finished 12-2. 
The other time was in 2008. It was Pridgen's third year as head coach and the Wolves howled all the way to the state championship. It has been a few years since that championship season, but reminders are easy to find around the campus.
"Everybody knows that we have won it before," says Pridgen. "2008 is up in our stadium and it's up in our gym. The guys from that team are still present and around campus. Some of them have spoken to our team. David Andrews, who was on that team, is now with the New England Patriots. He's a two time Super Bowl champion, and he comes around a lot. I don't have to talk about 2008. I want to use my experience from that year and the other successful years that we have had to try and make this year the best that it can be. I don't want to take anything away from these kids in 2019. They were in elementary school in 2008 and they deserve to have their own spotlight."
This team earned its own spotlight after this season in Region 5. Wesleyan is one of three teams from their region that will still be playing this Friday. Back-to-back midseason loses to Holy Innocents' and Eagle's Landing Christian are still a sore spot for the Wolves. The Golden Bears and the Chargers will square off in the other Class A Private semifinal. The winner of that game could land a spot in the state championship contest against another region rival.
Of course, that means Wesleyan would need to beat Fellowship Christian this week. The Paladins, champions of Region 6, are a perfect 12-0. Wesleyan is preparing for an offense that moves like fast break basketball on turf.
"They are going to try and run a play every 12 to 15 seconds," says Pridgen. "That's lightning fast! We've got to handle Fellowship's tempo. It's not as much a physical thing for us at it is a mental thing. I think getting out in front will be important, because they have not trailed very much this year and I would like to put them in a position to have to play from behind. That would be a new experience for them, and I hope we get that opportunity."
Opportunity ... It's the word that all high school football coaches will use freely during semifinal week. It's a word that is used as a reminder of how fortunate a team is to survive and make it to the 14th week. For a program that last won a state title in 2008 the opportunity is precious.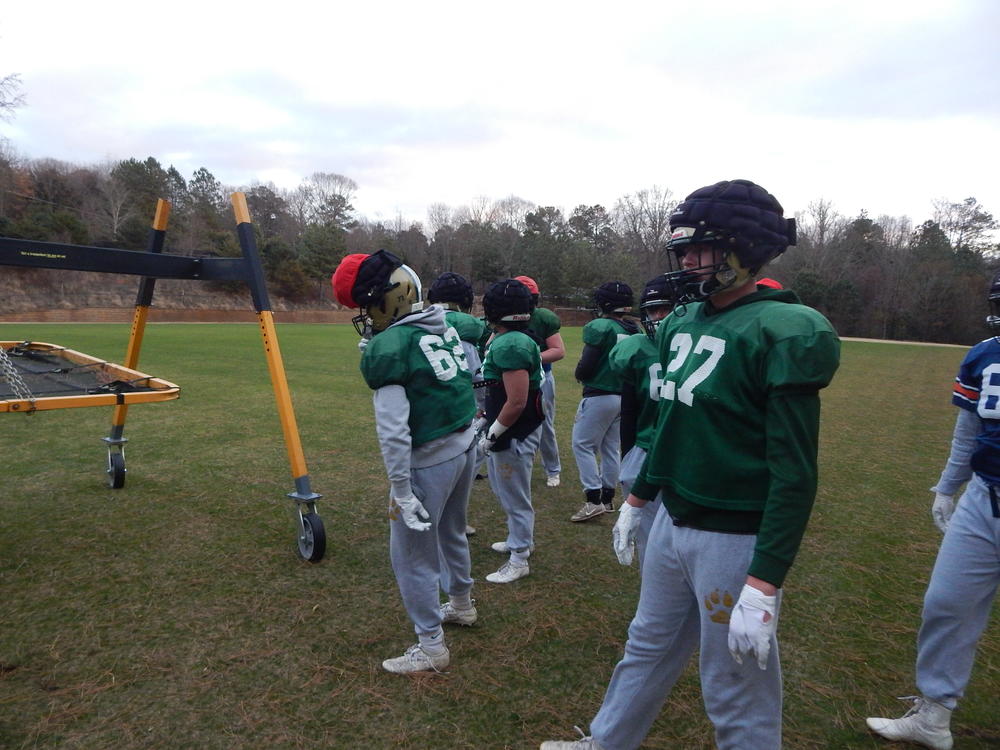 "I've heard it said that if you are playing at Thanksgiving time, you are playing with house money," says Pridgen. "It's true. This week the campus is abuzz, and the parent body is electric. Our locker room is light-hearted, but the practice field is the most focused, serious, goal-oriented, teaching environment that I have been in, in a real long time. When you are in the semifinals everybody is talking about it. 
"It's one of the things that makes football unique. That's no shot an any other sport, but the success of a high school football program permeates every corner of you school community. It is indescribable and I love it."
This week Football Fridays In Georgia will originate from Lilburn for the Class 7A showdown between Marietta and Parkview. It all gets started at 7:30 p.m. on the great GPB!
Secondary Content
Bottom Content