Section Branding
Header Content
The True Grit of Marion County Football
Primary Content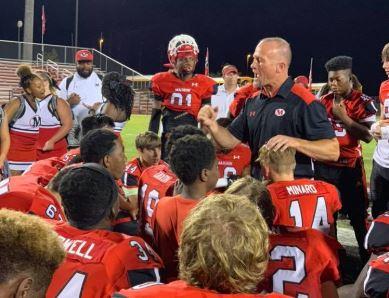 Chris Kirksey was never afraid of getting his hands dirty -- even as a quarterback in middle school.
"I played for coach (Mike) Swaney in middle school," Kirksey remembers. "I was an assistant with him at Taylor County for nine years. I came with him here as his defensive coordinator and he taught me about organization and discipline. He taught me to be firm and be one of those 'tough love' coaches. You have to keep every person accountable."
But one story sticks with him.
"In Middle School, I was his quarterback. In seventh grade, we go 'Oklahoma.' Our Superintendent came out and talked to coach and he said: 'Man, you've got your quarterback going 'Oklahoma.' He said: 'Yeah, he's got to be the toughest one of them all.'
"Mental toughness was the biggest thing he taught me" he admits. "I had to lead like I needed to be mentally tough and be ready for any battle. It has carried over in the way I coach. And coach Swaney said if there's not a bone sticking out, you play. That goes a long way. I'll give you an example. One of my players was wearing a glove last week and he told me that he thought he broke his hand. We had it looked at and he was right. A finger was dislocated and his hand was broken. He played through it and it happened early in the third quarter. Whatever you coach, I believe you have to preach that message all the time." 
And it's that kind of toughness and grit that has personified his teams as far back as I can remember bugging him on his cell phone -- which goes back a ways.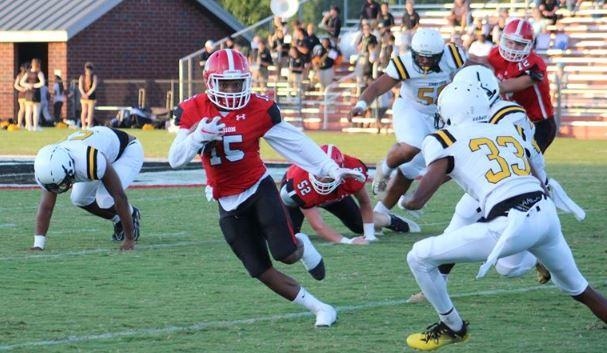 It started at his alma mater at Taylor County for 11 seasons before he moved over to be a defensive coordinator for that same coach in Swaney at Marion County. In the last two seasons, it's been region titles and back-to-back semifinals appearances. So, now it's a showdown with visiting Pelham as the Hornets come to Buena Vista Friday night for the chance to be in the last game of the year in Class A Public.
 "It's good to be back and, hopefully, we can pull through this time and get to play for it all," he says. "Handling adversity has been something our team has been great with. It started with last year. We have 15 seniors this year, and last year we beat Bleckley in the last seconds, 41-39. We caused a fumble and finished that game. Those kinds of games are the ones I tell them about 'playing a full 48 minutes.' I want them to try to play the entire game. We've had close games the last two years that we've turned in the fourth quarter."
Marion was part of Tri-County High (along with the folks who now attend Schley and Webster County schools) until their first year in 2006. The Eagles have not had a losing season since year one and Kirksey knows what football means to everyone there.
"Home field is huge," Kirksey says. "For a team like Lincoln County travelling 3-4 hours, it's tough. You come in with all that adrenaline and, then, by halftime, the kids feel drained. Playing at home is big and our fan support is big. When Tri-County High separated, Coach (Bill) Montgomery and Coach Swaney put the program on a winning track. The county built the new school and everyone helped build the tradition. 
"The administration also let Coach Swaney hire coaches from the community, and that means a lot to them. We've set the bar high every year and every senior class wants to push through. Thinking back to the state championship win in 2013, I think the program has won over 100 games, 8 eight of 10 region titles, and this year's seniors want to leave without falling short."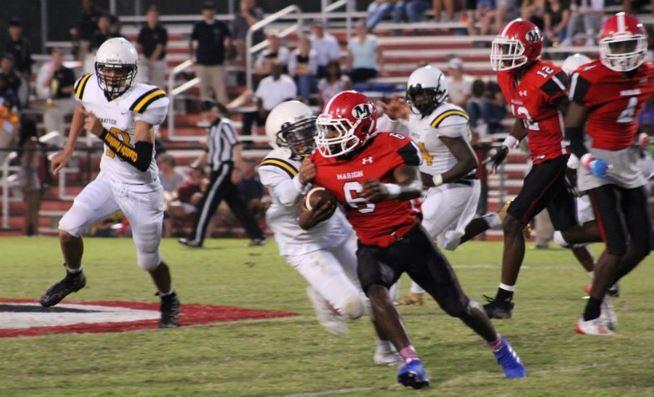 Dondrial Pinkins' Pelham Hornets come to town and they're coming off their rivalry game win with Mitchell County. Kirksey hasn't lost a game since the end of September, but he knows that the visitors haven't scored less than 28 points in a game and have pitched six shutouts along the way.
"We've put in a lot of hours studying," Kirksey says. "We haven't played them but twice in our history I think -- and not in the last ten years. When we played Schley county and Lincoln County, it was like playing in a phone booth -- everything was tackle to tackle. This week, though, it's the other end of the spectrum. They spread it out. Their quarterback, Kendrick Patterson, can throw and run very well. They're very powerful on offense, so I think for us, our best defense will be having a good offense ourselves. Defensively, we just have to make sure we tackle in space against their quality athletes."
Kirksey also says, if you haven't seen his team play this year, that there's a few guys to keep an eye on in this semifinal: 
Trice McCannon, their quarterback, is about 5-foot-7 -- MaxPreps has him at 5-8 and 160 pounds. He was forced into starting as a ninth grader and has been a four-year starter as Kirksey's playmaker. "As he goes we go," he admits. 
Brandon Thomas, his running back, is a scat back that's good in space. He's a change of pace from last year's power back, Trayvon Matthews. But Kirksey also says you can't go long without talking about his offensive linemen: "Coach (Luke) Jernigan has them schooled up," he says. Defensively, his middle linebacker, Kendrick Hawkins, is leading the team in tackles with 120.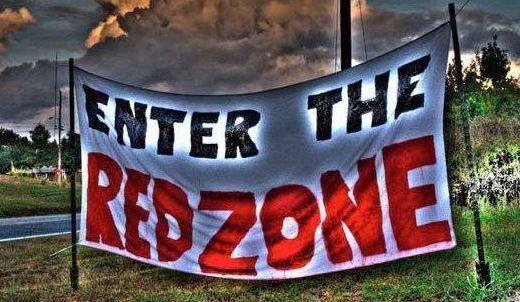 "We're not big," Kirksey says. "Our secondary averages 150 pounds and we're gritty."
There's that word again… "gritty."  
"If you bring something to the table Monday through Thursday, it makes Friday easier. I always tell our players that great prep equals great performance, but poor prep equals poor performance, too. We just do what we need to do every day."
And he'll try to have Marion County do it one more time at home this Friday.
Play it safe, everyone… I'll see you at the stadium!
Secondary Content
Bottom Content