Section Branding
Header Content
Douglass Thankful to Still Be Playing
Primary Content
Across the state this is a special week for high school football teams, for a number of reasons. This is quarterfinals week, also known as The Elite Eight. Those who have survived to make up the best of the best in each class are still working this week. It is also Thanksgiving week and in Atlanta the Douglass Astros are still on the grind. The last time the Astros practiced on Thanksgiving week was back in 1999. Something to be thankful for indeed.
"One of the things they are thankful for is being at practice, "says Douglass Coach Rodney Cofield. "Because, for being a practice this week, we are going to feed them! A group of parents, actually one of them, called me and asked what we were doing for the kids this week. I said we will have some snacks for them, maybe some chips. They said to me NO! .... we are going to bring them a meal every day. So, they are getting a hot meal after every practice this week. It just doesn't get any better than that!"
It's the kind of thing that happens when a team makes it to the quarterfinal round of the state playoffs for the first time since 1995. With their record at 11-1, Cofield's crew is gearing up for its 13th game of the season. According to the Georgia High School Football Historians Association, it will be just the third time in school history that Douglass will play a 13th game. The coach puts it all in perspective.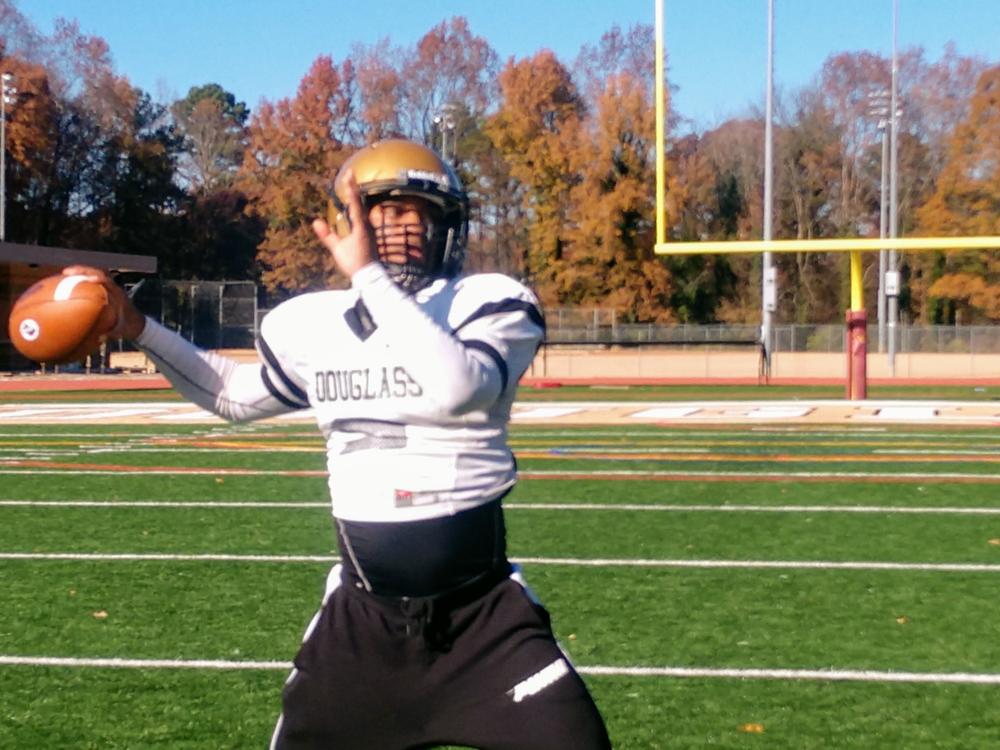 "It's about the work and putting that time in for this moment right here," says Cofield. "It feels good to be practicing over Thanksgiving week. It started with 32 teams, then 16, now its eight. We have been in the rejoicing stage, but now we have to get refocused. We've got a big battle coming up Friday against Callaway, who is very talented, and well-coached. We have enjoyed the weekend and celebrated that win, but Monday you have to go back to work."
Truer words have never been spoken. I stopped by Douglass High School on Monday afternoon and practice started with entire team driving the sled. It was a reminder of the hard work and endurance it took to get to the quarterfinals. That endurance was on display last Friday night, when after falling behind 8-0, the Astros rallied to score 12 unanswered points in a hard fought 12-8 victory at Jefferson County.
"The team showed me a lot of resiliency and perseverance," says Cofield. "They didn't quit. We went into a hostile environment, and we beat a very successful program in their backyard. That is a statement in itself. Our kids, especially on the defensive side of the ball, refused to lose. They went there to win that game. The offense had been averaging 36-37 points per game, but struggled last week. So, you've got to be proud of the defense and the way they played."
This is Cofield's ninth season at Douglass after leading arch-rival Booker T. Washington for 13 seasons. Cofield arrived at Douglass and found that a school that once had the largest enrollment in Atlanta Public Schools had suffered a sharp decline in the number of students. At the same time, the football program, once the flagship of the Atlanta school system, was in disarray.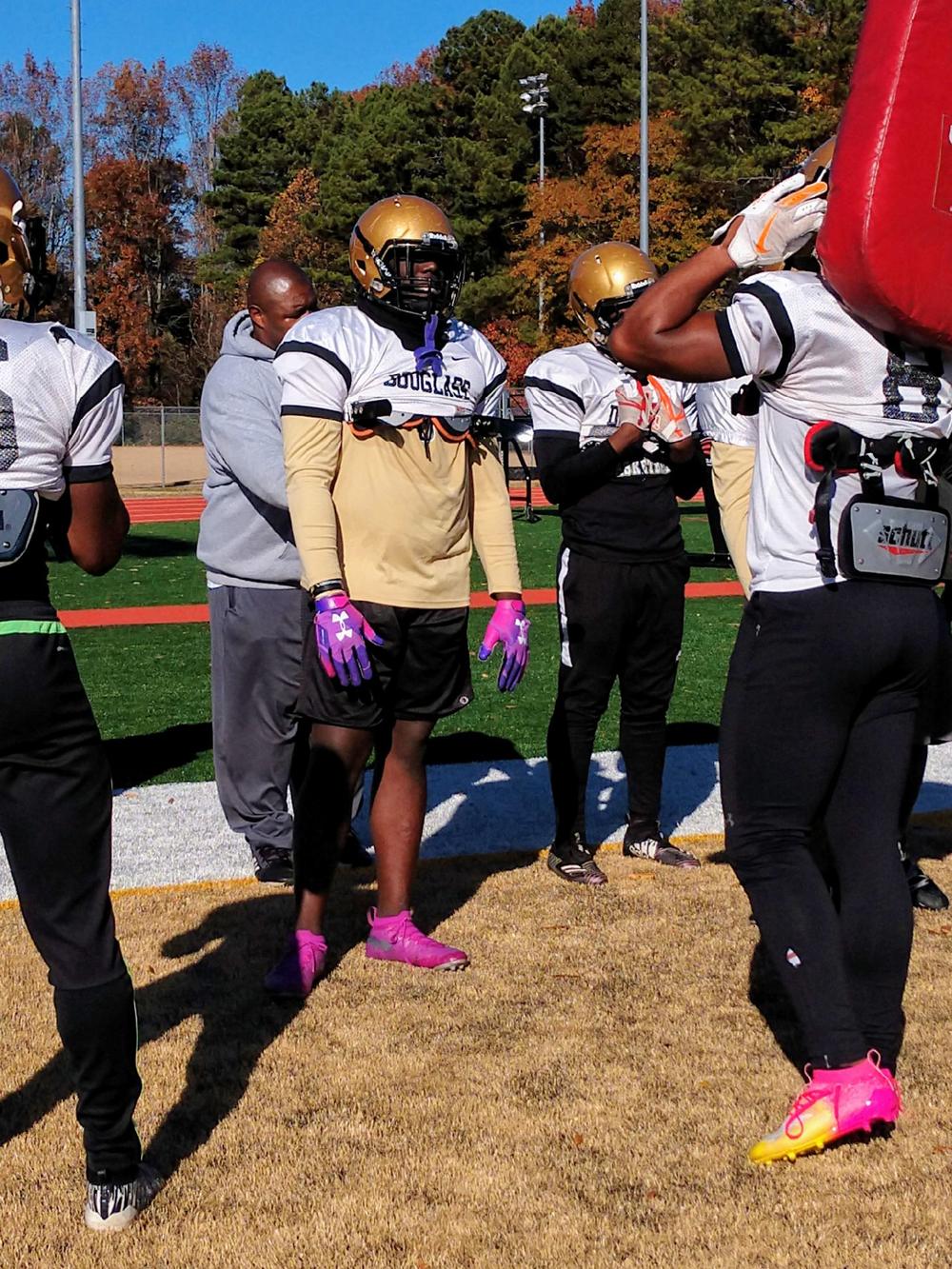 Now the Astros have enjoyed five straight winning seasons and four consecutive trips to the state playoffs. Cofield and his staff have done yeoman's work here.
"You can only appreciate where we are if you know where we started when we first got here," recalls Cofield. "There was four years of bad losing seasons. The two before a got here were 0-10 and the two that followed that were 1-9. We had to change that mentality to a successful mentality. There is no excuse for you to not work. Those people that you will play on Friday nights don't care about what you may or may not have, so you still have to prepare. The discipline, the expectation, we don't care about what we have or what the record is . You still have to do your job. It's a teaching moment, when I get to teach them about life."
Senior leadership is something that has been a plus for Douglass this season. Cofield is quick to credit the senior nucleus of defensive tackle Carlos Allen Jr., cornerback Keyon Coley, linebacker Rodney Davie, cornerback Kevon Godard and guard Isaiah Washington. 
Washington leads an offensive line that clears the way for a ground attack that the Astros have leaned on all season. They have been opening the holes for running back Quintavious Lockett. The 5-foot-11 220-pound sophomore has already received offers from Kentucky, Florida State, Georgia Tech and Georgia.
"That's a grown man," exclaims Cofield. "He has 32 touchdowns and over 1,800 yards this season. Last week we were at the 1 yard line on fourth-and-goal. I told him, 'This is what you came here for. I'm going to put it in your hands.' He went off tackle and the outside linebacker hit him. He spun around and the defensive tackle hit him, but he didn't stop. Next thing you know, he's in the end zone. He's a humble giant. Usually in our system, the quarterback is the guy. But when you have a quarterback (Quandarius Sterling) that can run the ball and you have Lockett, that's big."
Cofield admits that the Douglass defense has been a work in progress for much of the season, but perhaps had it best game last week at Jefferson County. The Astros defense held a Warriors offense that normally scores 30 points per game to just eight.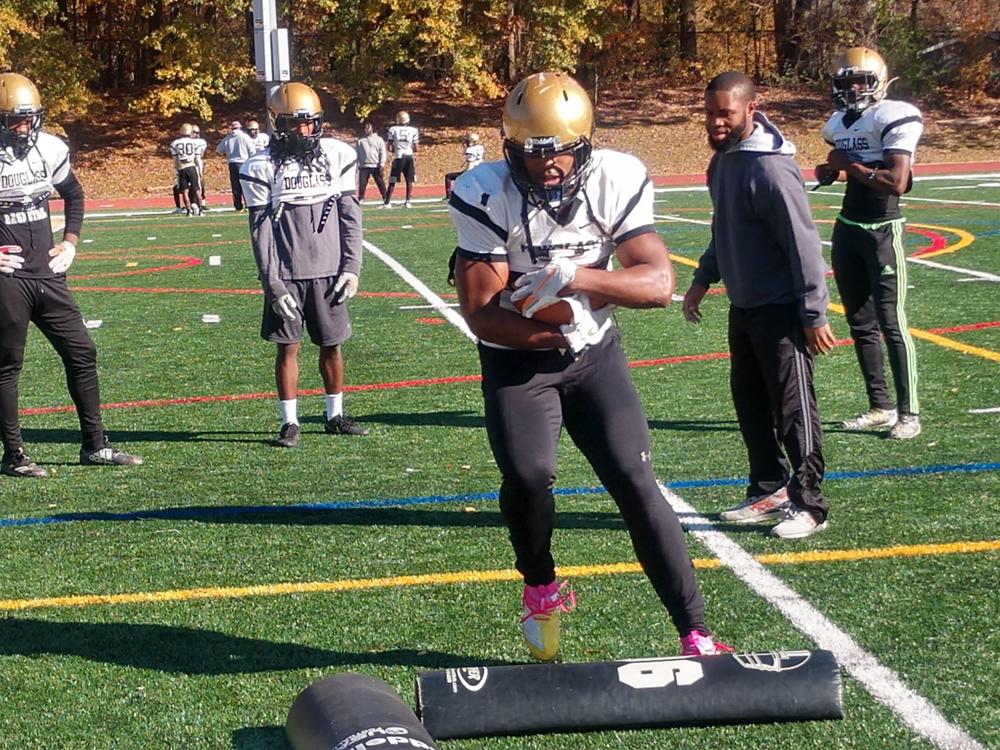 This Friday night Douglass will be on the road against the 11-1 Callaway Cavaliers. It's a tough assignment against a talent-rich team, but Rodney Cofield is urging his team to embrace the moment.
"What we speak about is the moment," says Cofield. "This moment is the only thing and the most important thing that you have, right now. Enjoy it, enjoy it ... make the best of it. What is going to be your story, after this moment? What are you going to say to your kids, your family, your friends, when you remember this time. We've got beautiful weather today, the sun is out, and I'm enjoying the moment. We are not just happy to be here, we are trying to make a difference …. make an impact." 
This week Football Fridays In Georgia will come to you from Powder Springs for the Class 7A quarterfinal matchup between North Gwinnett and McEachern. It all gets started at 7:30 p.m. on the great GPB.
Secondary Content
Bottom Content